«Every man must decide whether he will walk in the light of creative altruism or in the darkness of destructive selfishness.»
Martin Luther King, Jr.
Hello, young Padawan
Today I wanted to change my publication schedule for a little mood post because I did not have the heart to laugh. Wrong, I always have the heart to laugh and make bad jokes. Even during the Titanic's sinking, I would have been able to tell you a good one about the two guys who are in a boat and the one who falls into the water …
No, the right adjective would be: to have a heavy heart. Here we are. Because if you live elsewhere than in a cave, or if you have colleagues at work, you are not supposed to ignore that France has a hangover since Monday.
Our beautiful cathedral, Notre-Dame de Paris, suffered a fire that devastated its almost 800-years-old framework, the Arrow collapsed, and the foundations are touched in some places. Fortunately, the main structure was spared, thanks to Paris' firefighters.
Even if many historians consider Beauvais' cathedral as being the most beautiful in the world, the one that wins the Boop-boop-a-doop award for greatest charisma is Notre-Dame de Paris for sure. Henry IV, Napoleon 1st and Victor Hugo, of course, made it famous. It is a major historical jewel of Paris and France. And, let's say the entire world. So, like many French people, when I heard the cathedral was on fire, my heart was heavy. Heavy of 800 years of history destroyed, thinking about the talented workers who built it, some at the risk of their lives; It is hard to see that it had survived two world wars and, a Monday evening of 2019 … bang!
Paris' firefighters, as sexy as they are competent, managed to avoid the tragedy and preserve what could be saved. No, it was not possible to pour tons of water by Canadair or helicopter as an Orange "high intellectual" advised them: The whole cathedral would have collapsed. A historical monument is fragile, it's not Brandon who turns off his BBQ. But I understand the frustration he had, we all watched the flames come out of the roofs: How is it possible that in 2019 we do not have the capability to control a fire? Why did it last for hours?
It's frustrating when in parallel we manage to run 15 applications in 10 seconds on a single smartphone, but we are not Spiderman.
The answer is simple: we are only humans; we have no control over the elements and certainly not on "the share of fire". A few years ago I had the good fortune to (get an eyeful of them, ed) participate in a course on fire protection and that's where I learned it. Very interesting these firemen, especially their little tight pants, sorry, I mean their safe speech! "The share of fire" is how firefighters call what is burning, meaning what is in flames cannot be saved, so they pour water around to preserve the rest. And on Monday, during that time, some heroes saved works of art before they were caught in flames. This type of event at least has the merit of reminding us of humility, to put ourselves in our right place as a mere human being. Since the Marvel, we forget it probably a little too often.
Dear Madam, here we are, D+4, at the time of the report, estimates of the time of repairs, donations … Do not worry Lady, we will make you sexy again.
I have read here and there a few people criticize the ones who are bruised by what happened to you. We should not be interested in you because you are only a building, we should rather give for humans or the animal cause who need it more than you. I've always wondered what it's like to be a judge of what our neighbor does, and above all, what does it change in their life? These people are undoubtedly so perfect that they have time left in their living-god day to criticize their peers, it's a pity, they could use their junk divinity to spend time on much more interesting, and especially more useful, like using this time to volunteer for example … yes, this is a touch of sarcasm.
It is crucial to remember that our personal values are not necessarily those of others, that there is not a truth for all, but we each have ours and this does not make them or us better or less good people. It is not because someone has a different opinion, or that you see him giving here, that he does not give elsewhere. And you, what do you do? Because this is the main thing, you, in front of your mirror in the morning when you brush your teeth. Are you proud to look at yourself in the eyes? Yes? So that's fine.
Pretty Lady, as I always say, the great cause is the one that goes straight to the heart, so at the end, who are we to judge the donations from others? And most certainly, those who will give to you will be the same who give to the poor and the animals, because for sure, the very large mouth never acts and take out only the wind from their wallet.
Many will give, some even to restore their image of tax dodgers but whatever, the main thing is that you are fixed as soon as possible and I am happy for you, sincerely, and from the top of your 747 springs, I know that you're not fooled either. I have always been delighted to look at you every time I passed by your neighborhood. I have visited you twice, you have left me unforgettable memories. Thank you. Thank you, Great-Dame. Do not worry, the best workers in France and probably all over the world will heal your wounds and get you back on track. Kisses.
I am on the train this morning, next to a gentleman who smells fried onion at an hour we should rather smell toothpaste and shower gel. Not being up to date, I'll be careful not to make a snide comment because maybe, it's a new fashionable perfume or a new trending shower gel. I will try to find a garlic shower gel for the return trip, just to ingratiate the other travelers. It is important, to respect our fellows, wish me good luck for the return trip, I would like to make some new friends. A pal with a basil after-shave maybe?
My bento is heating for lunch … I did not tell you? I have a bento that heats my meal for when I'm traveling. Wait, I'll take a picture. It comes straight from Japan, I have it since 2013, and it is still doing its job. There is my lemon endive recipe inside. Yes, I ignore their sandwiches, first because there are animals inside for most of them, second because even vegan, there are not good at all. You see, we all have a precious side that expresses differently according to each individual, we could call it having a Notre-Dame side. Even my neighbor who smells like fried onion, I'm sure he has a precious little side for something. Well hidden, I grant you.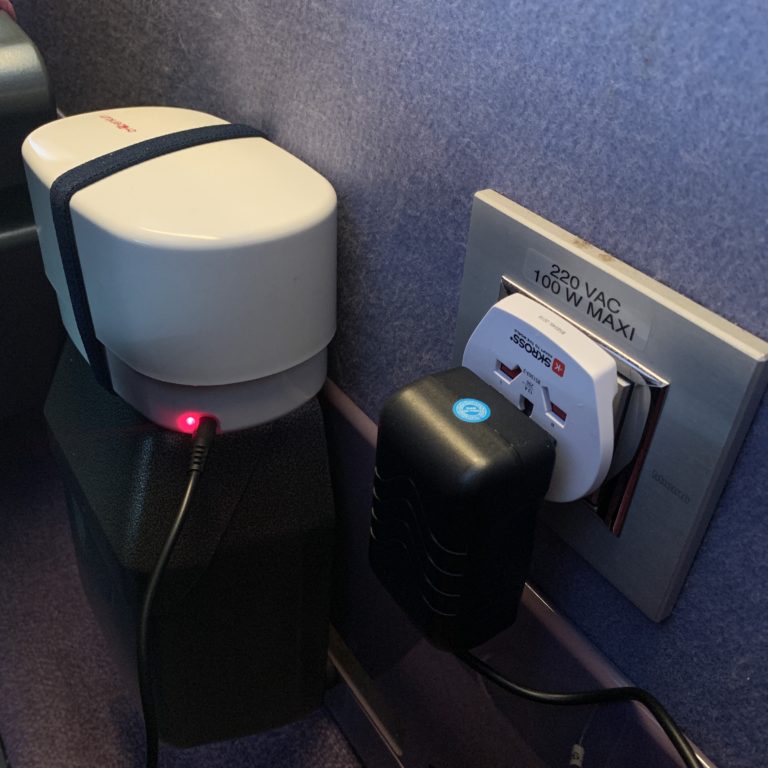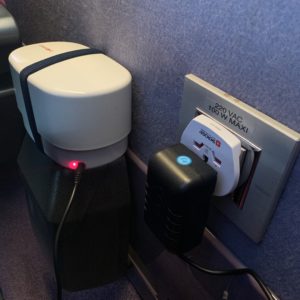 That's it for today my little Padawan. You see, it is in these moments that one realizes that there is good, in the human species.
I heard on the radio while getting up in the morning that my tiny ski resort, La Clusaz station, will offer all the benefits of its last day of skiing on April 28th to help Notre-Dame's reconstruction. They are cute, aren't they?
There is always a lot of solidarity after adversity, but if only we could all be kind and supportive of each other on a daily basis. Yes, I am an idealist, even Don Quixote is not dreamy enough for me! Let us love each other no matter what happens, let us help each other, family, friends, do not wait for a fire in our lives to help those we love, let us be there for them.
Humanity is never more beautiful, never stronger than when we help one another, so let's support and love each other. It is that what this Lady cathedral represents, isn't it? Whoever came to take refuge to Notre-Dame was safe and sound. So let's be up to it.
XO,
Caro.