« Wear perfume wherever you want to be kissed.»
Coco Chanel.
Hello, young Padawan
Like many, I have a perfume that has followed me for ages. However, sometimes, depending on my mood and the seasons, I like to change, if only to be able to smell this scent on me again. Are you also one of the people who have perfumes for fall-winter and others for spring-summer?
I am going to present to you a small selection of scents from different families very far from being exhaustive since my tastes are rather fixed in terms of perfumes, especially for spring and summer. But we evolve, and against all expectations, I sometimes go towards scents that I never thought I would like one day. As with fruits or vegetables that we don't like when we were kids and come to appreciate over time and maturity, our tastes for perfumes also change over time.
And so, speaking of fruits and vegetables, citrus in general and lemon, in particular, have always been scents that I love for the summer. So colognes are my best friends for the sunny seasons, but I realize that I now also appreciate some warmer, more sweet fragrances that are also becoming favorites. Never say never.
"Perfume has the extraordinary power to rekindle a memory that was long believed lost. This longevity of olfactory memory is one of the characteristics that distinguish it from other senses such as sight and hearing." Jean-Paul Guerlain. This is why, even if you will have the description of the perfume, certain scents are above all (and I am sure that for you too) a memory of a moment of life, more or less intense, more or less funny, more or less happy, but if we remember it, it is because our soul wants us to keep this precious moment inside us.
Florals
-Wild Bluebell – Jo Malone.
A very, very special period of my life. I bought this perfume in London, with a fresh, untreated broken ankle, but with one of the best companies I can get. When I smell this perfume, I smell London, better, I am there, I walk in the flowered parks; it is simple, no matter where I am, if I smell this perfume, I am in London with this someone.
Key notes: Campanula – An accord of wild flowers, mixed with refreshing and verdant notes like cloves, on a background of white musk, for a comforting sweetness.
-L'eau de Néroli – Diptyque.
Just because I love orange blossom, I wanted to separate it from citrus because it's like that, lol, and since I know that many of us enjoy it too, I had to tell you about this flowery scent that is just beautiful. If you like orange blossom, you must hurry and smell this perfume (in all the niche boutiques or all the department stores like Nordstrom …).
"Did you know ?" Neroli owes its name to the Italian princess of Nerola, who perfumed her gloves with bitter orange essence and thus brought its softly flowery and orange scent into fashion.
Key notes: Neroli, bergamot, orange blossom. Beeswax scent.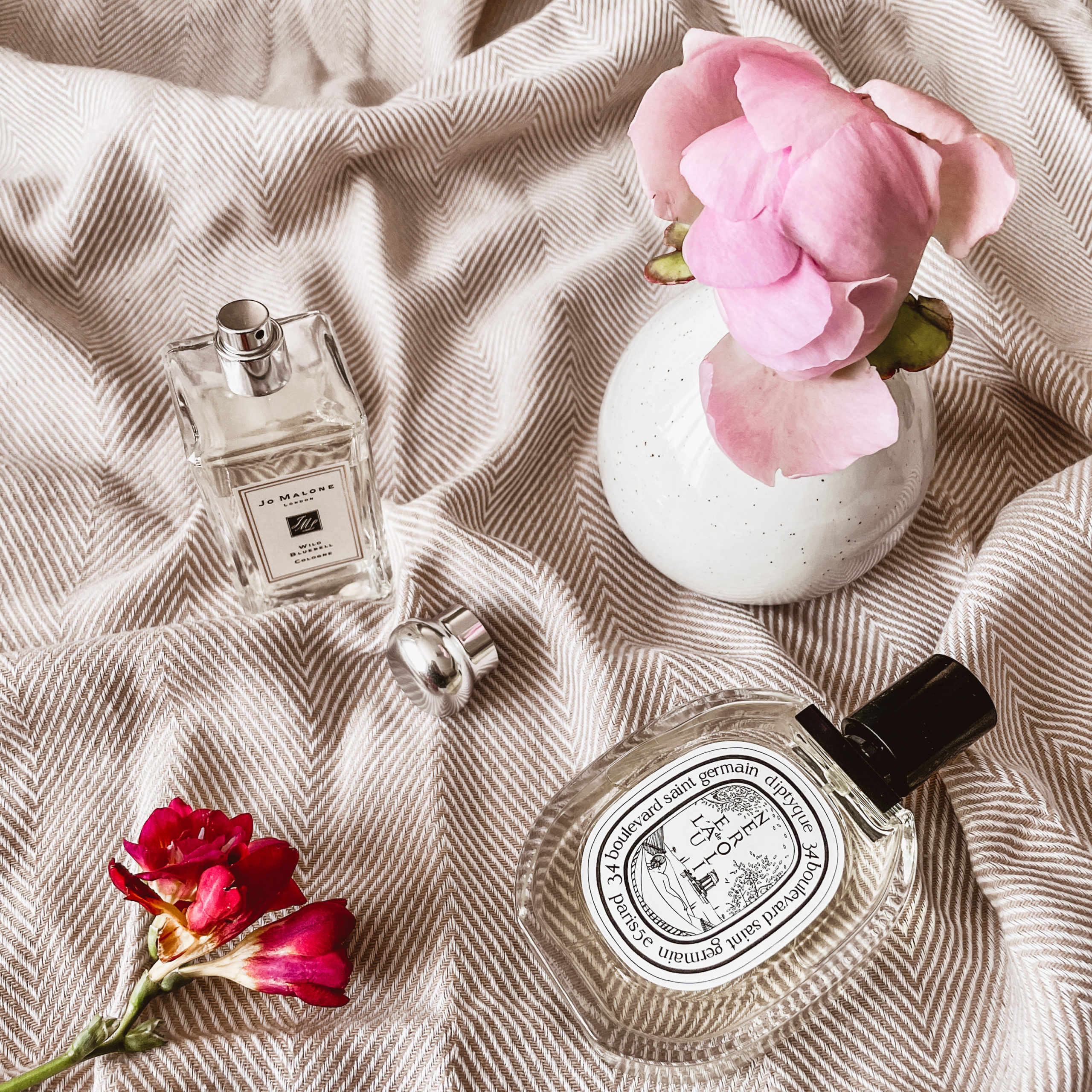 Citrus fruits
-Aqua Allegoria, Herba Fresca – Guerlain.
I'm not going to tell you the story of Guerlain perfumery, but if you really like perfume and colognes, I particularly recommend that you go and smell the Aqua Allegoria range (whose common note is bergamot, ed). Come on, let's just slip here that the first Cologne was invented by the Guerlain house in 1853, this explains that.
They released around ten scents in this range, each more successful than the last. I have finished the "Mandarin-Basil", which as its name suggests is an invitation to swim in a big bowl of fruit salad, the "Bergamot Calabria", of a freshness and a lemony perfection, and I switched to "Herba Fresca", which is quite my taste of Cologne, namely lemony, fresh, invigorating and happy. And for the record, none of the colognes in the Aqua Allegoria range smell "old-fashioned", if you know what I mean. These are modern, well-crafted scents that last all day.
Key notes: Lemon, Green Tea, Cracked Mint, Cyclamen, Lily of the valley.
-Malibu lemon blossom – Pacifica.
It's the scent of summer evenings to keep mosquitoes away, lol. Well, ok, more seriously, it smells of lemon, lemon blossom, and holidays. Is that better? In any case, lemon lovers: hurry to smell it. It is not expensive at all; it is found in Target, Wholefoods market, or Monoprix if you live in Europe.
Key notes: Lemon blossoms, lemon, Brugmansia, fresh herbs, and salty sea breezes.
-L'Eau de l'Artisan – l'Artisan Parfumeur.
My favorite before the favorite below. This is my signature scent. This is what I smell, or at least what people who know me closely enough smell. This one is for men or women, gender free, but you do what you want with anything you want, you don't need me on that point, of course. Very fresh, simple, but terribly effective, this perfume is bliss in the bottle, dynamic, invigorating, and full of good mood.
Key notes: Basil – lemon – verbena.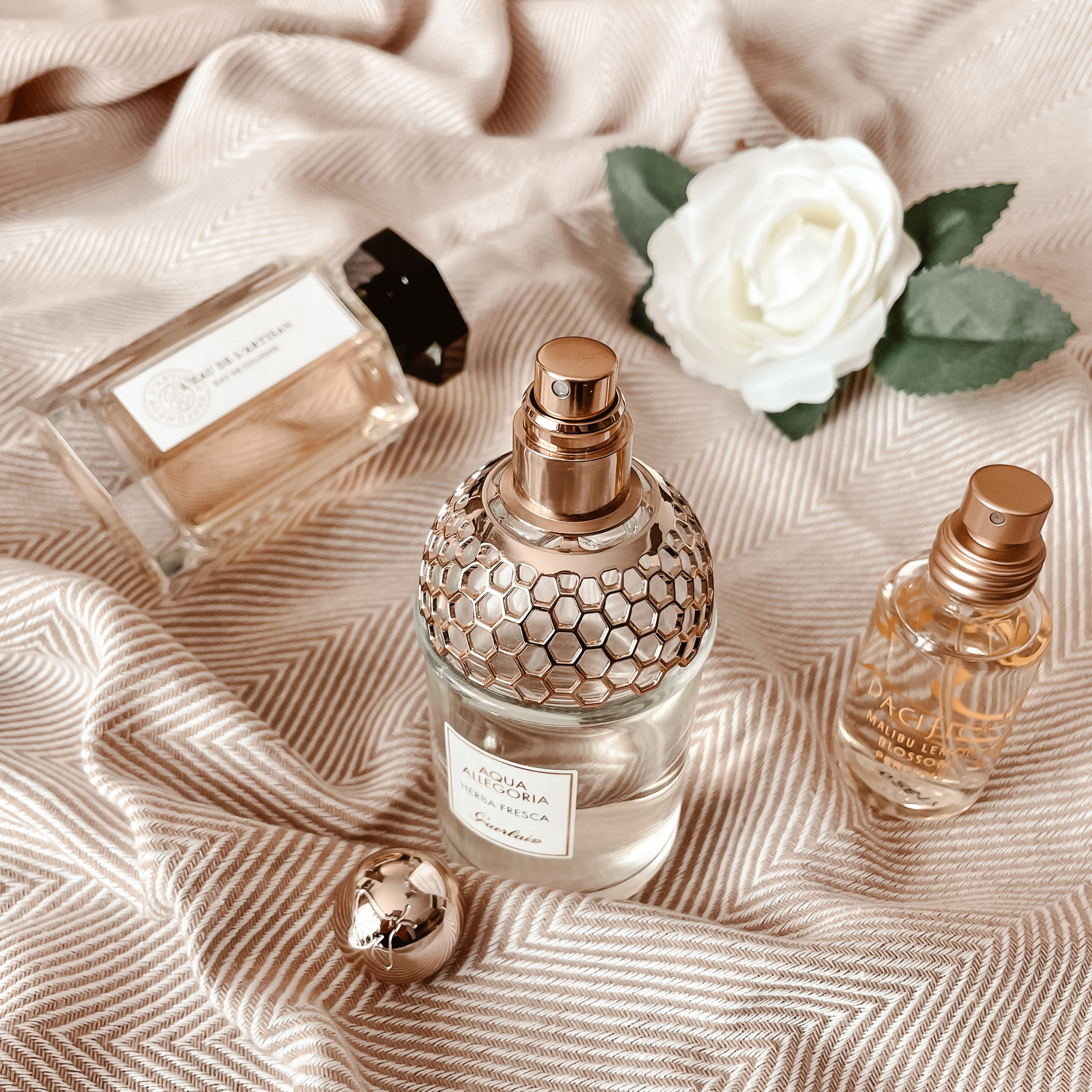 My favorite
-American Cream – Lush.
Since this scent is not widely used, it seems to have officially become my second signature scent, lol. I find that the smell is rather poorly described on their website because they speak of sweet perfume, but even if I smell that there is vanilla absolute, sage and lavender bring freshness, flowery, spring, and no sugar, if you know what I mean. For me, this scent is fresh, and after a few hours, we actually detect the roundness of the vanilla. A pure wonder to wear.
Key notes: Vanilla, sage, lavender, and benzoin.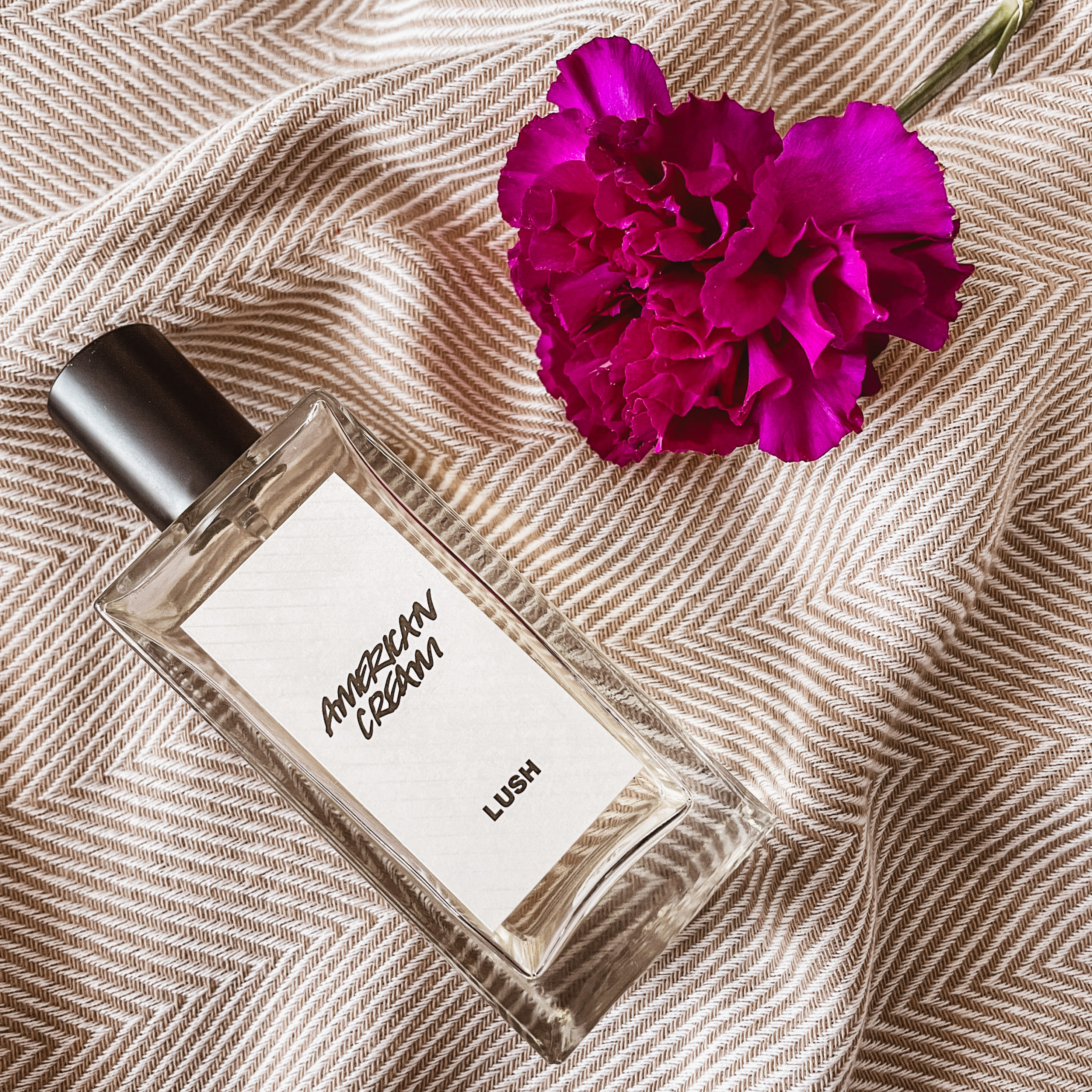 warm sweety scents
There are two sweet sugary scents that I love, and that's a bit unexpected for a citrus girl, lol.
-Aqua Allegoria, Coconut Fizz – Guerlain.
If you're wondering if it's possible to make a gourmet Cologne, with notes of coconut, ukulele, and Copacabana … but fresh, the answer is yes, and Guerlain did it.
This scent is really disconcerting, it reminds me of Bana Banana from l'Artisan Parfumeur (this perfume has been created about two years ago in homage to the first fragrance of the house, ed), for those who have already smelled this "banana" perfume that doesn't contain bananas, lol. Here, it's a bit the same, but in a coconut version: we have a combination of woody scents that add roundness and sweetness to this fresh scent of coconut water. Fresh, but coconut and warm, a success.
Key notes: Bergamot, coconut water, water fruits, sandalwood.
-Brazilian crush – Sol de Janeiro.
So here, it's completely unexpected, because totally out of my personal affinities, but when it is the heart that speaks there isn't any rationality that left…
Let's say that once I got to the States without a body cream and asked one of the guys who worked with my man to take one for me since he was going to the local mall. He brought me back the yellow cream from Sol de Janeiro (which smells like Brazilian crush, try to follow, ed), and since then, every time I smell that scent, I am in Michigan. This is absolutely funny since this stuff smells of Caribbean beach smells, like caramel, pistachio, vanilla, sugar, but every time I am a little down, a splash of Brazilian Crush and I'm at the edge of Lake St Clair!
Key notes: Pistachio, caramel, vanilla. The Cologne Girl that I am just died laughing.
So much for today, I hope I brought you some lemons, orange blossoms, and surfboards in this more than gloomy spring, and above all a little good mood. And you, what are the scents that you like to wear in spring-summer?
XO 🍋
Literary recommendations: Perfume, the story of a murderer – Patrick Süskind, 1985 (detective story).