"Legend tells that if you come across a spider on Halloween, it means an ancient spirit you loved is watching you.".
Anonymous.
Hello, young Padawan
Halloween is an old Anglo-Saxon tradition often poorly understood by other cultures that remains a mystery to many. At the time where everything would be satanic, it could be easy to make the first-degree shortcut, whereas it is above all a revenge of children on the adult world, who for once have the opportunity to "scare" the adults by disguising themselves as ghosts, skeletons or other macabre characters. Finally, it's up to them to tell the stories of the monster under the bed.
For adults, in Catholic culture, for example, and in Mexico with "el dia de Los Muertos," it is a celebration of memory, an invitation to meditation, and a ritual that favors remembrance over oblivion. More or less festive, more or less followed, this period is celebrated, according to the cultures of each one, between October 31 and November 2, and above all makes it possible to reconnect the human, adult or child, to the real: the existence of death.
This tradition reminds with philosophy by commemorating the loved ones who have passed away. It also reminds us that life is short, precious, that there is an emergency to live, and that tomorrow is not guaranteed (if you are a regular on this blog, you know the old mantra of your faithful servant, ed). However, death has not always been taboo in our Western societies, and I wonder if we have not started to lose our footing with reality and our humanity since we hide it under the carpet. Yet, death is natural and inescapable, whether we are powerful or miserable.
Today we will visit a friendly Sunday market in the city of Birmingham, Michigan, USA, a few days before Halloween, and believe me, between small producers and sculptures of squash of all kinds, it's really charming.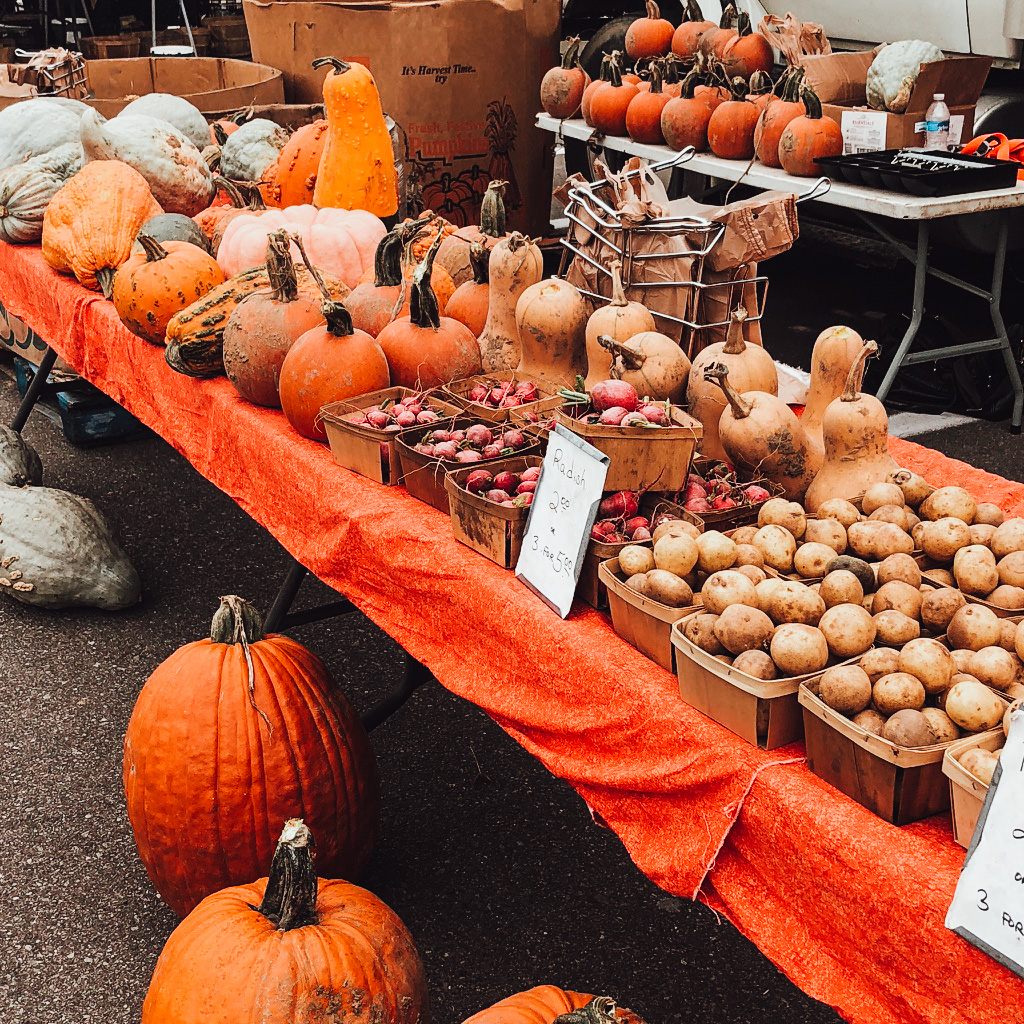 Birmingham's farmer market
I thought it might be a good idea to take you on a tour of a classic downtown local farmers market in a small town in the USA. Indeed, for me, even if a large megalopolis can be nice to visit from time to time, tourism in the West is above all about discovering people like us in other countries, namely the real life of real people of the working middle class. See how they live compared to us, their hobbies, meet them and discuss with them.
Because without wanting to dismantle your fairy tale of New York, Los Angeles, Paris, London, or whatever, the western bobo (bourgeois bohemian) of the megalopolises unfortunately thinks, dresses, lives, and eats the same. Worse: you will buy yourself your souvenirs in the same stores as those downstairs from your home. Sad and not very sexy, at least for me.
So, whether you live in Gers, Surrey, Montana, or Valais, you will discover that our local markets are more different than they seem, and relatively similar at the same time, if you know what I mean. And you'll also learn that your American friends from Michigan do not eat only Chick-fil-A or Wendy's (fast food from there, ed), like the shitty TV and other media tell you sometimes.
Squash of all kinds for decoration or soup, honey, Kale cabbage, napa, and bok choy, but also parsley, apples, corn, radishes, potatoes, beans, and seeds of all kinds; the average American is fond of soups, stews, and other simmered autumnal pots. Just like you, the Swiss, French, Belgian, German, English, or Spanish friend. It's both lovely and very touching.
Birmingham's farmer market :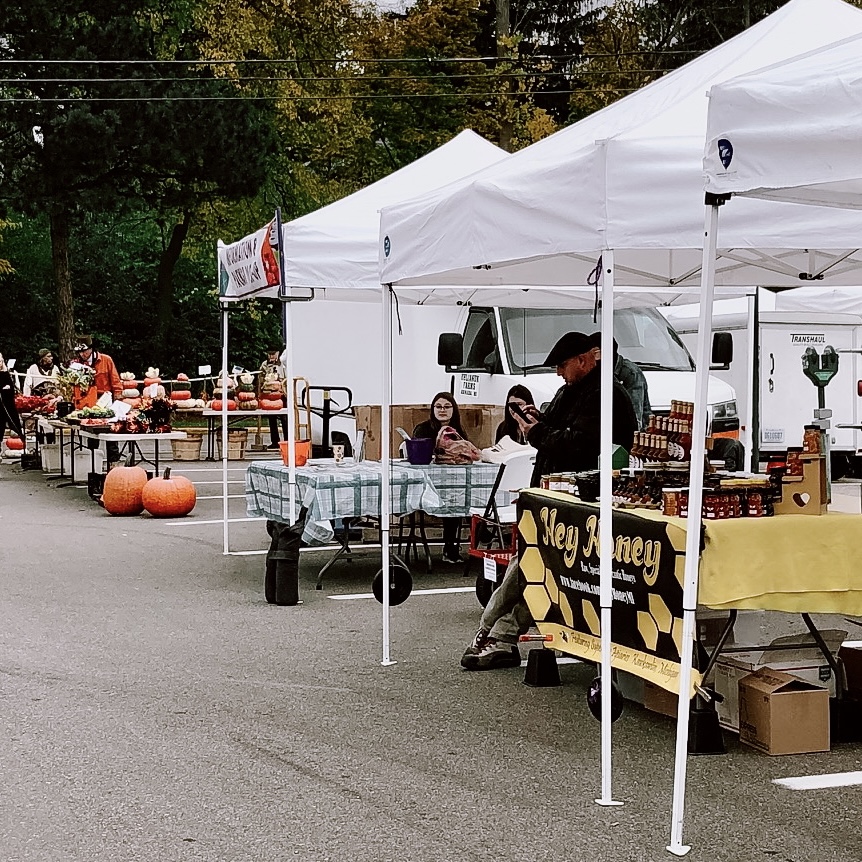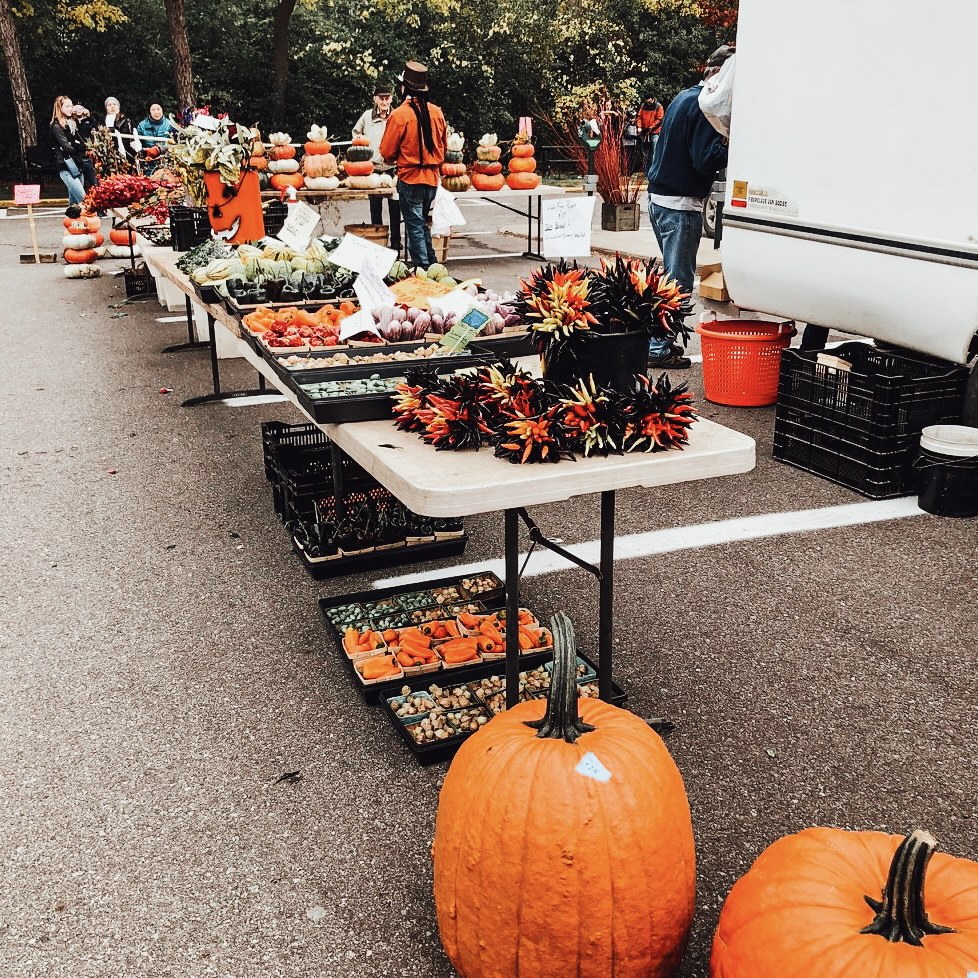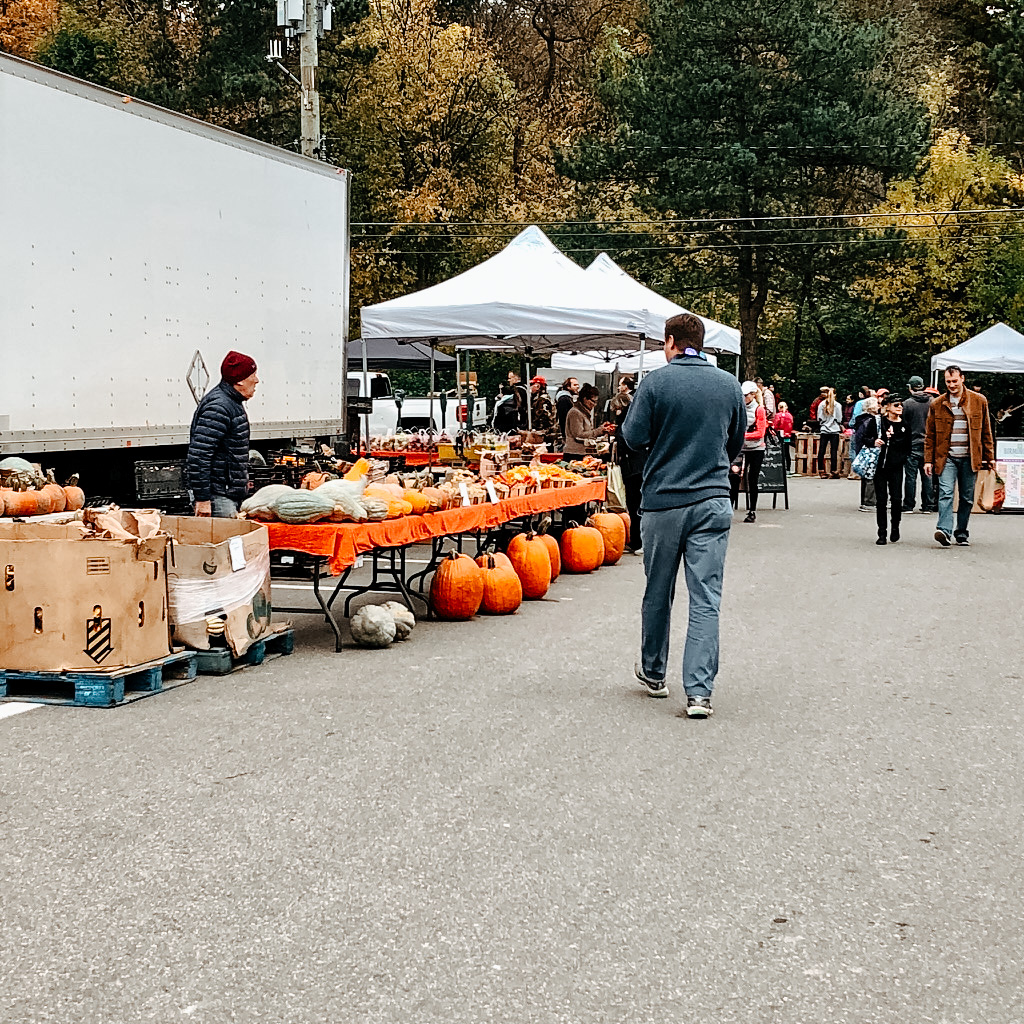 The great pumpkins: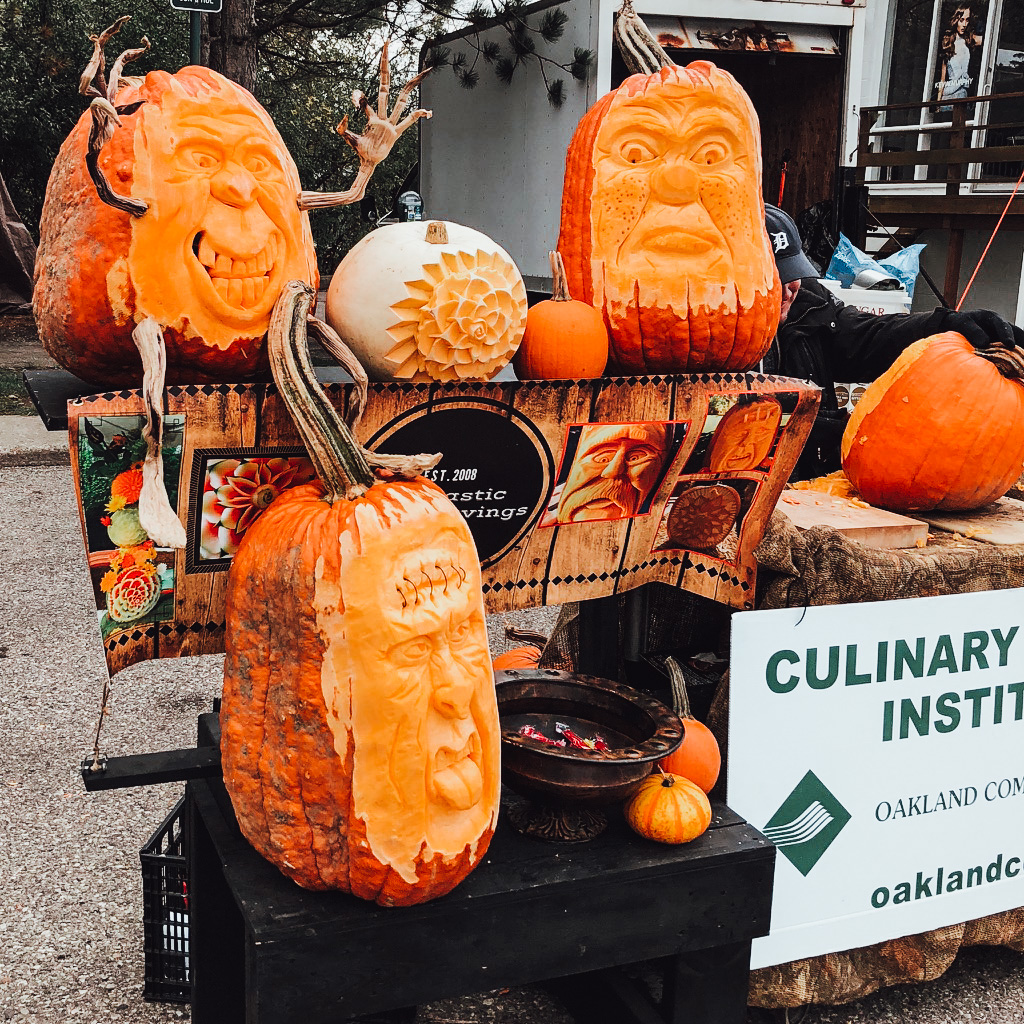 What you can buy in the fall here: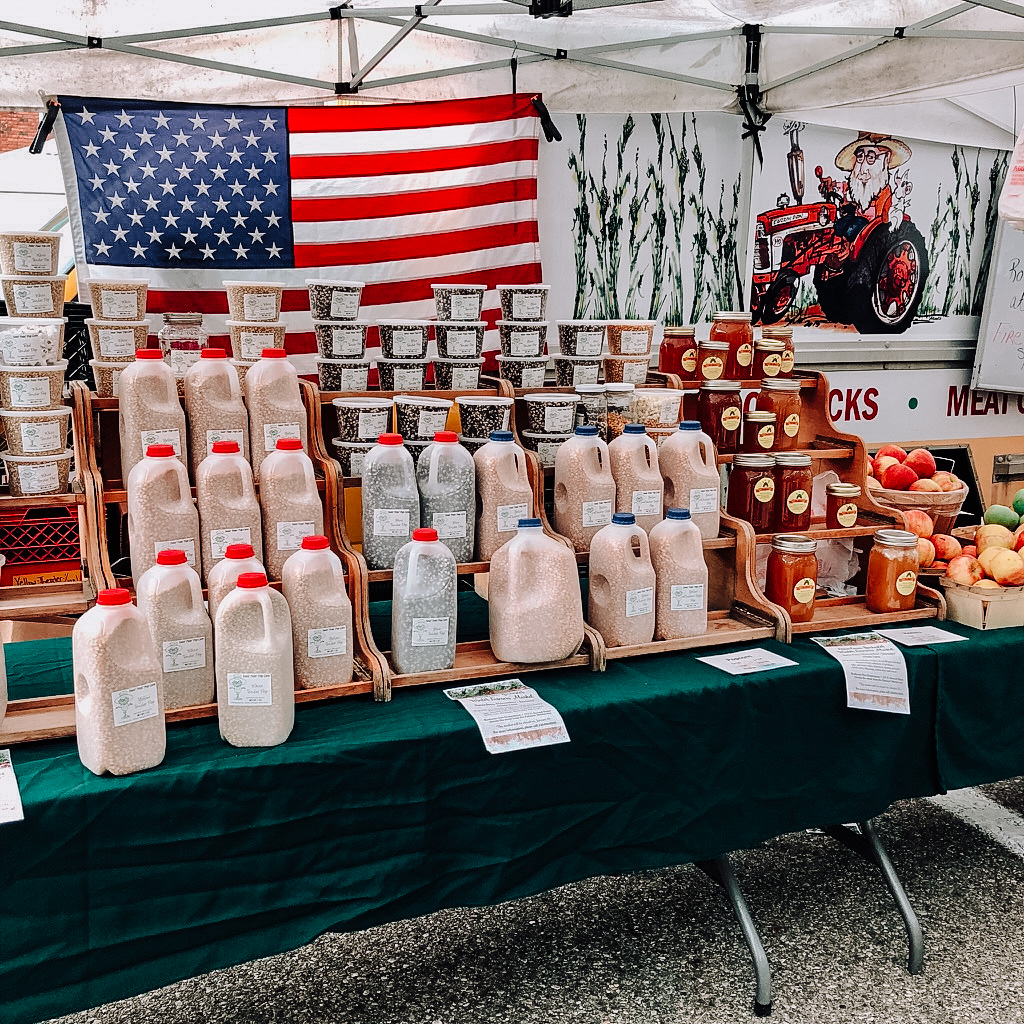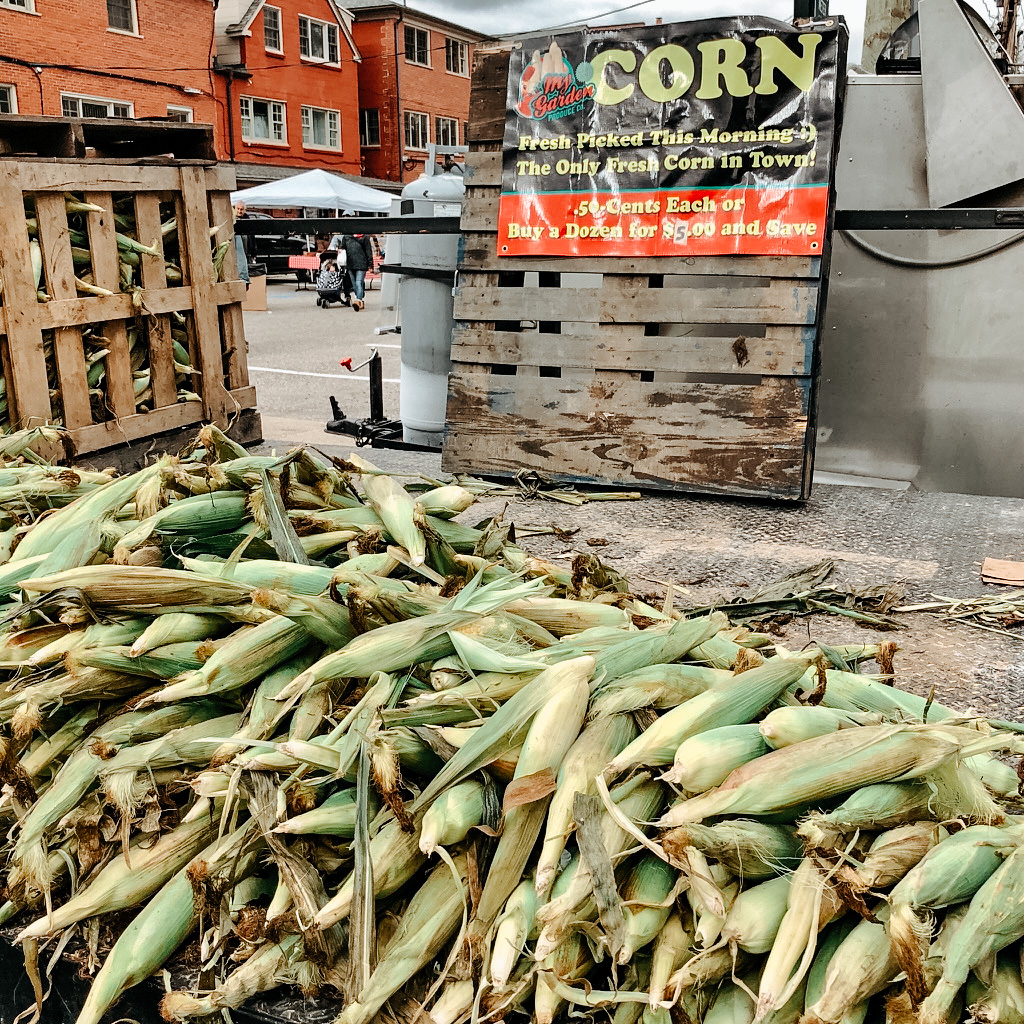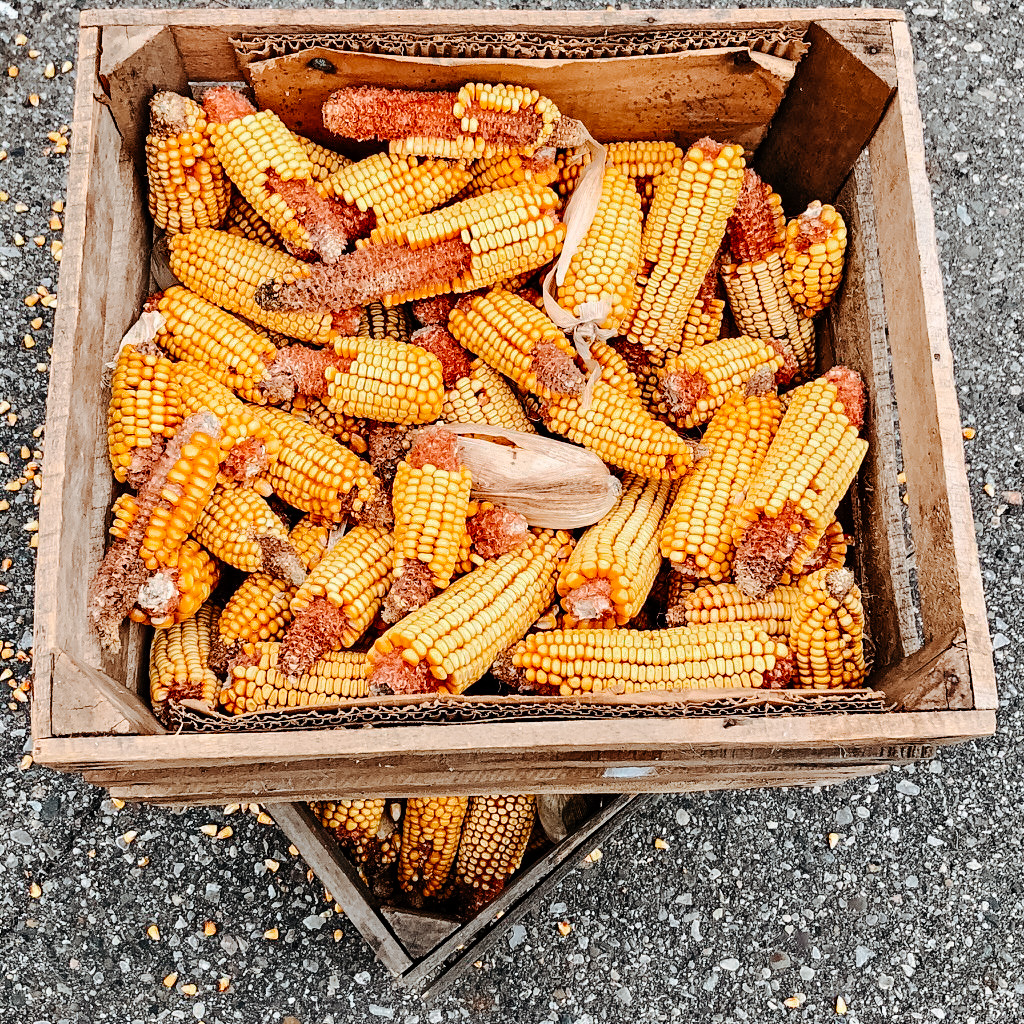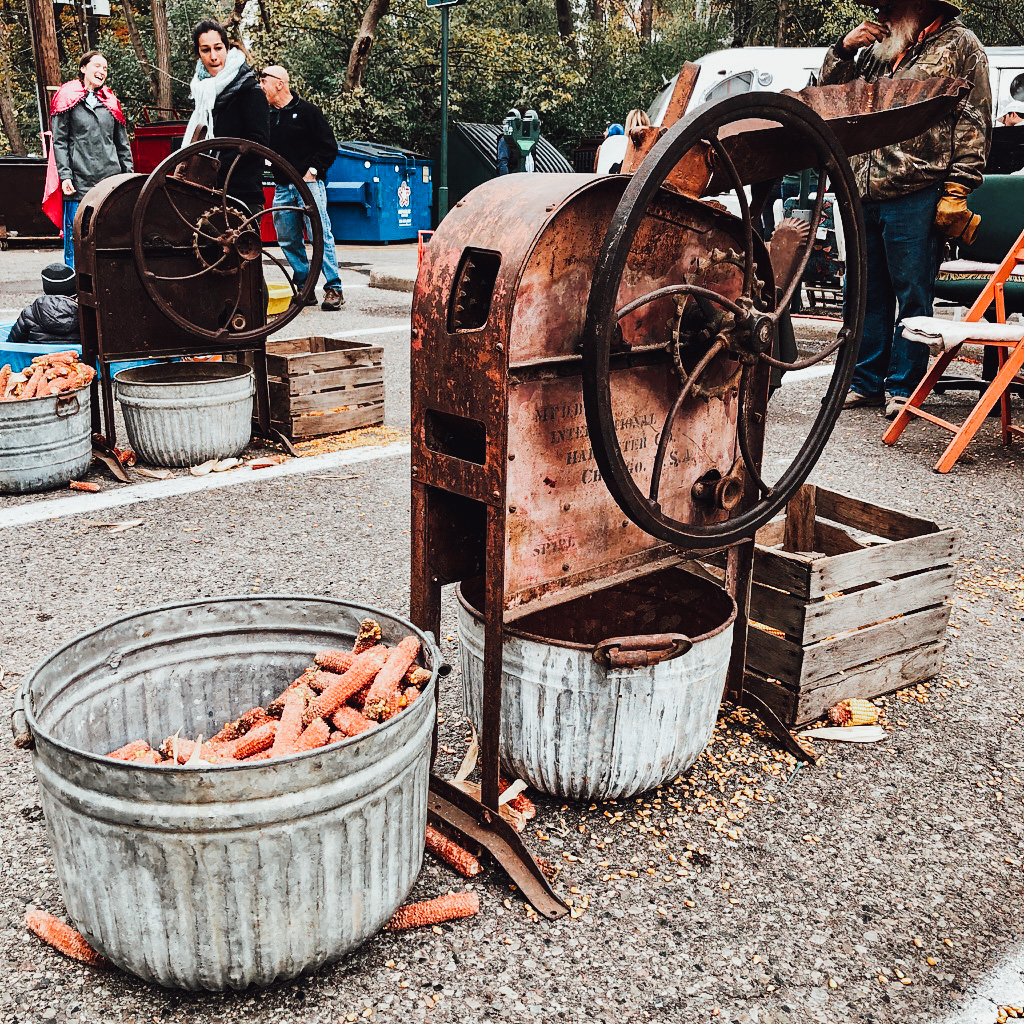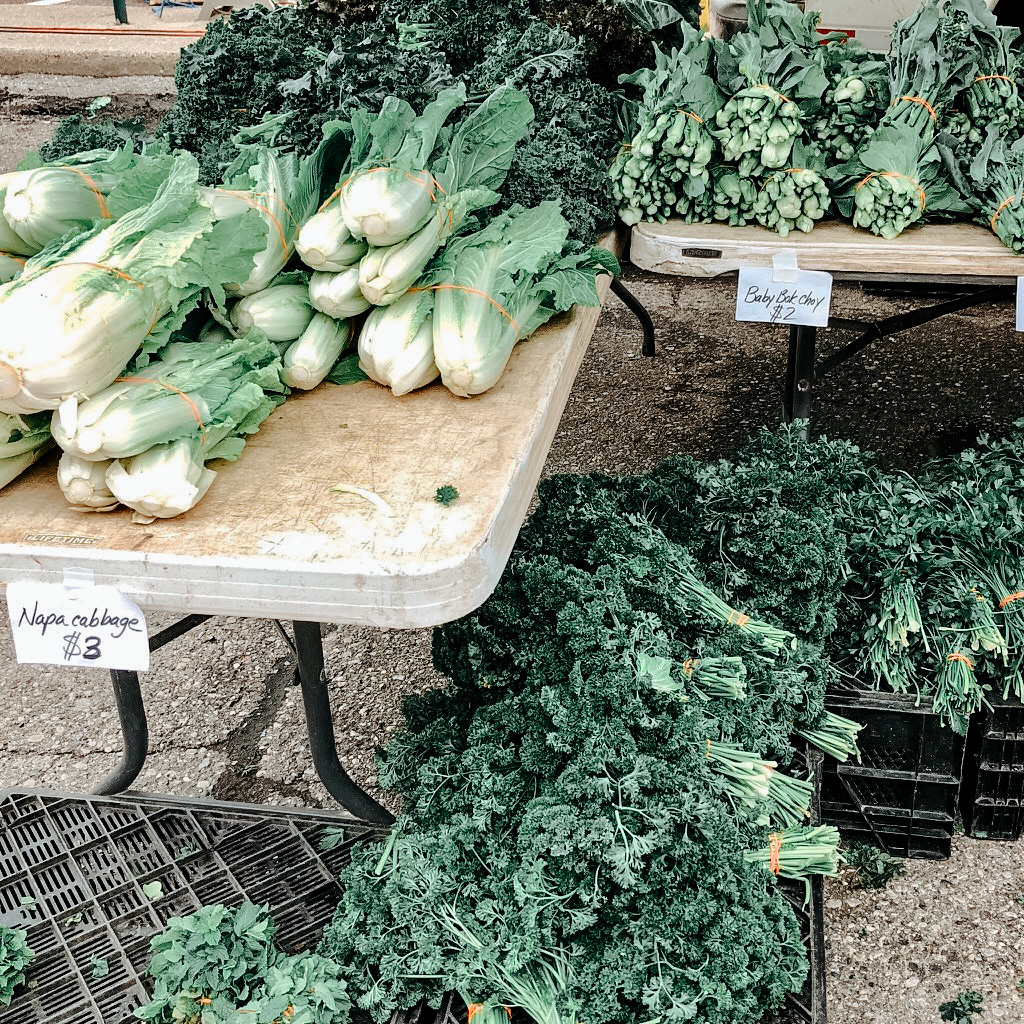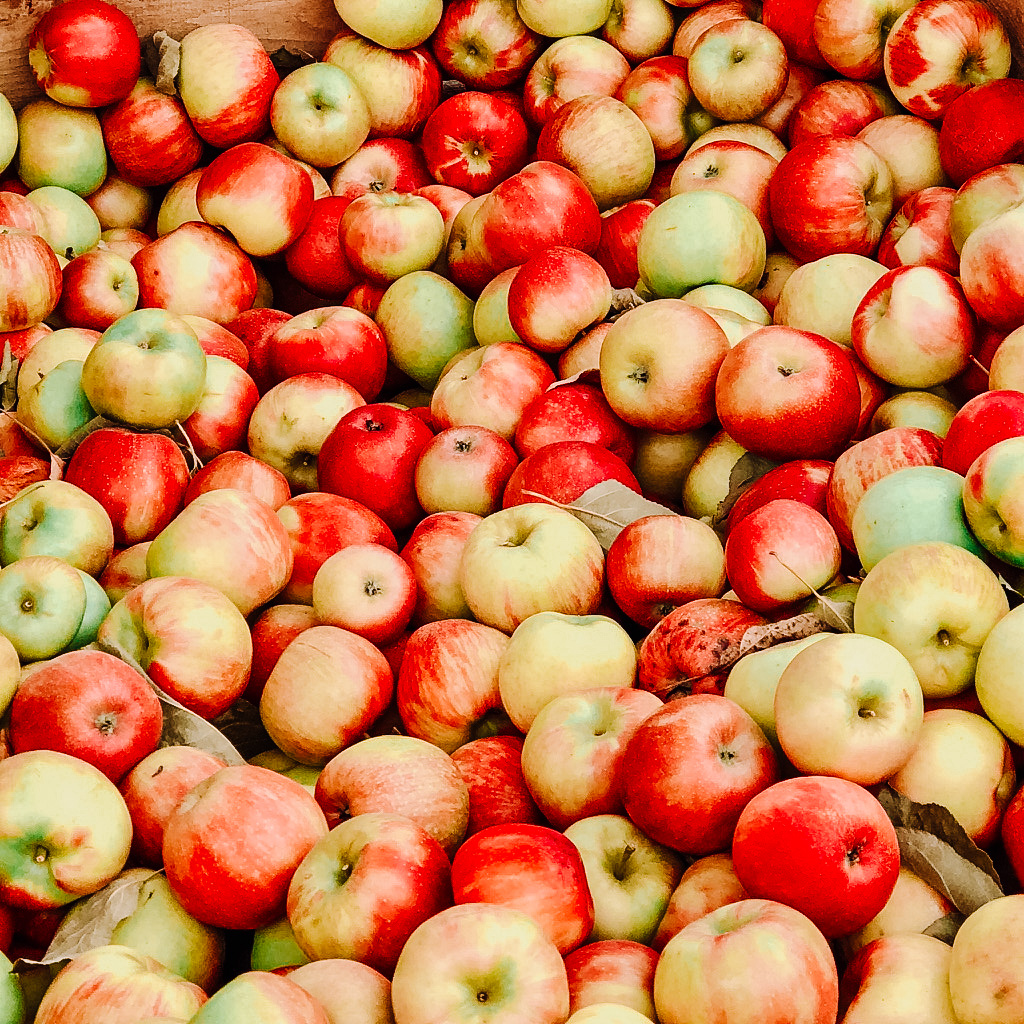 Watch out for the T-Rex!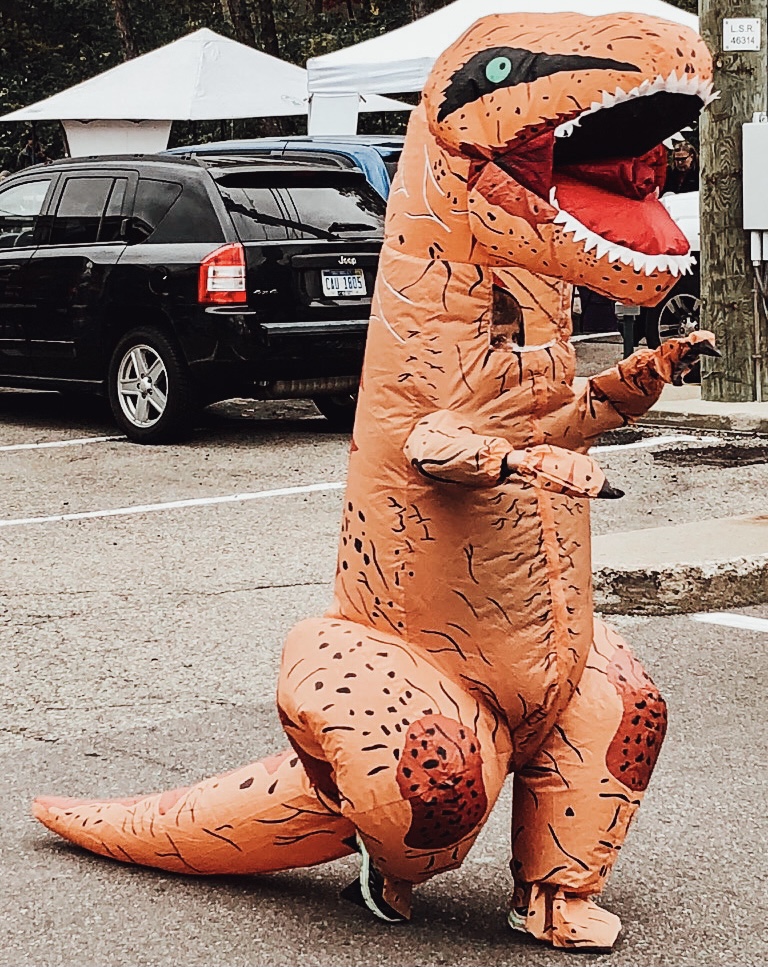 Small bonus off-topic: Some scarecrows from Beacon Park, downtown Detroit, that I couldn't resist showing you …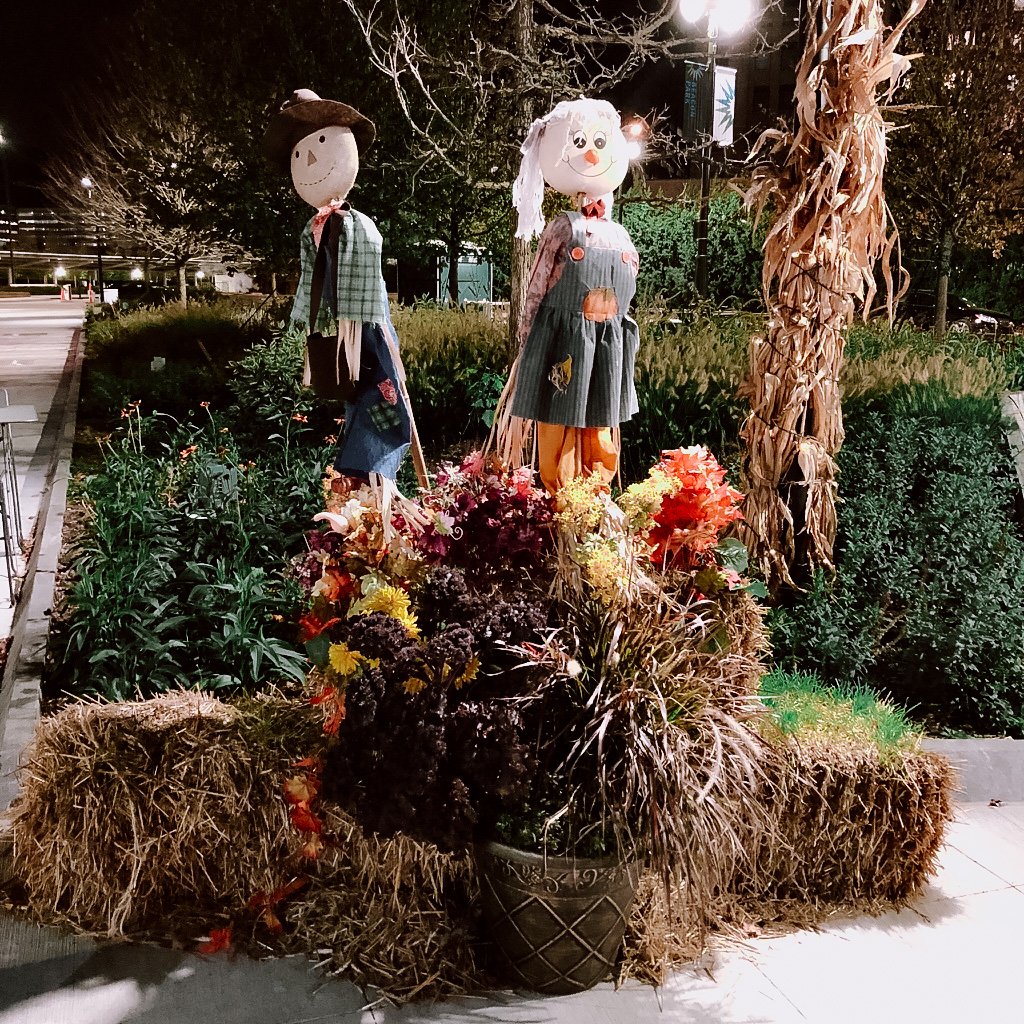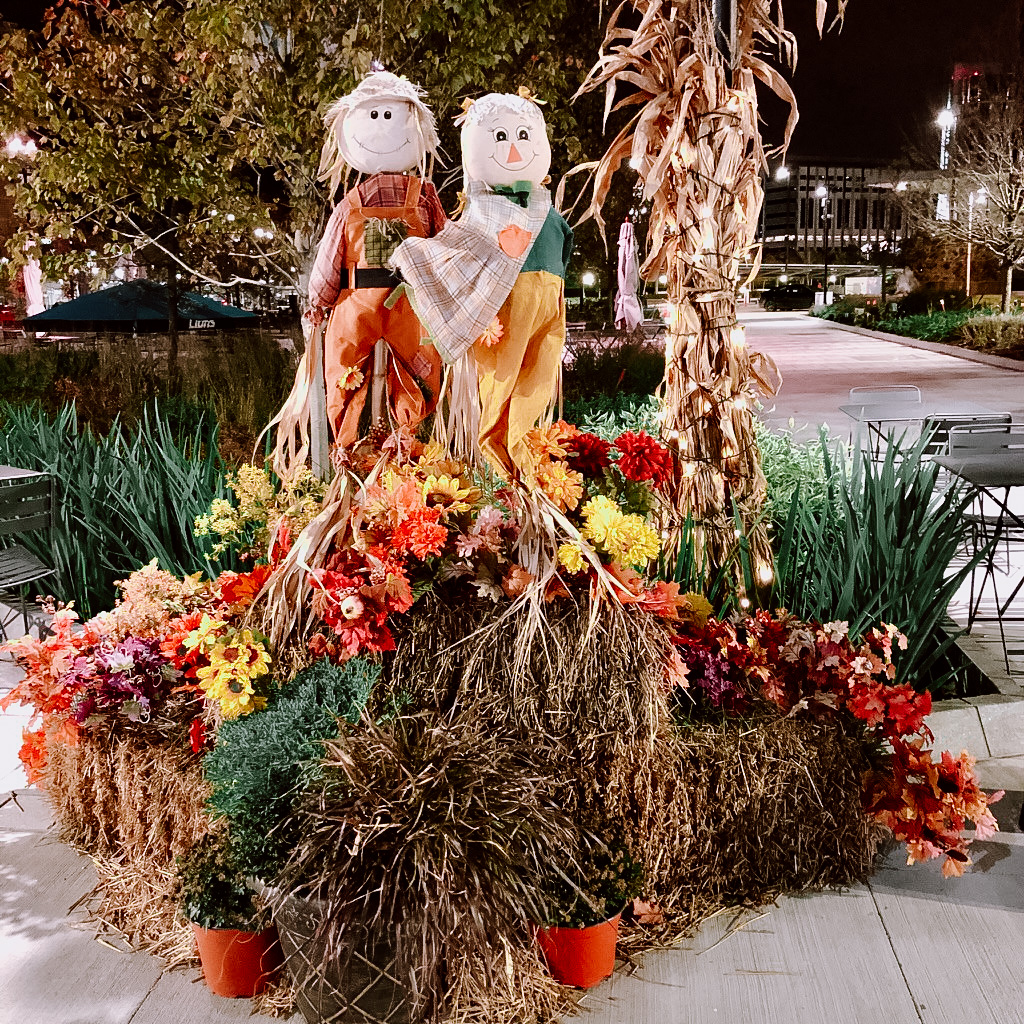 There you go; I hope you enjoyed this little visit to Birmingham's Sunday market. I always make sure to disturb as little as possible during my photoshoots, so it sometimes seems that there are not many people, but at times it was crowded, and above all the atmosphere was very friendly with the children who already dressed up a week before the official date, so much they adore playing their favorite character, animal or hero.
Whether Halloween is your culture or not, you've at least had the chance to see some beautiful, pros-carved pumpkins and a flesh-and-blood T-Rex, so if that's not phenomenal, tell me what you need to be wowed, lol.
Have a great fall vacation if you're lucky enough to have a few days, or just enjoy your weekend.
XO 🍯