"I'd rather be hated for who I am, than loved for who I am not."
Kurt Cobain.
Hello, young Padawan
If I tell you it's time to wiggle your hair to some grunge music, are you with me? Indeed, today we are talking about an album that celebrated its 30th anniversary less than a month ago, one of those which inspired many artists to get into music. It is an opus that your faithful servant listened to in a loop with her cassette player on the way to school; it is, of course, Nevermind from the band Nirvana.
As usual, it is not about doing a boring historical review nor the list of all the album songs, but rather of making you discover some anecdotes that moved me and the songs that I liked the most. Come on, it's time to dust off your docs, your lumberjack shirt, and this album which is still as current, modern, pleasant to listen to, and that the "very young" people of my generation "X" know by heart. Let's go.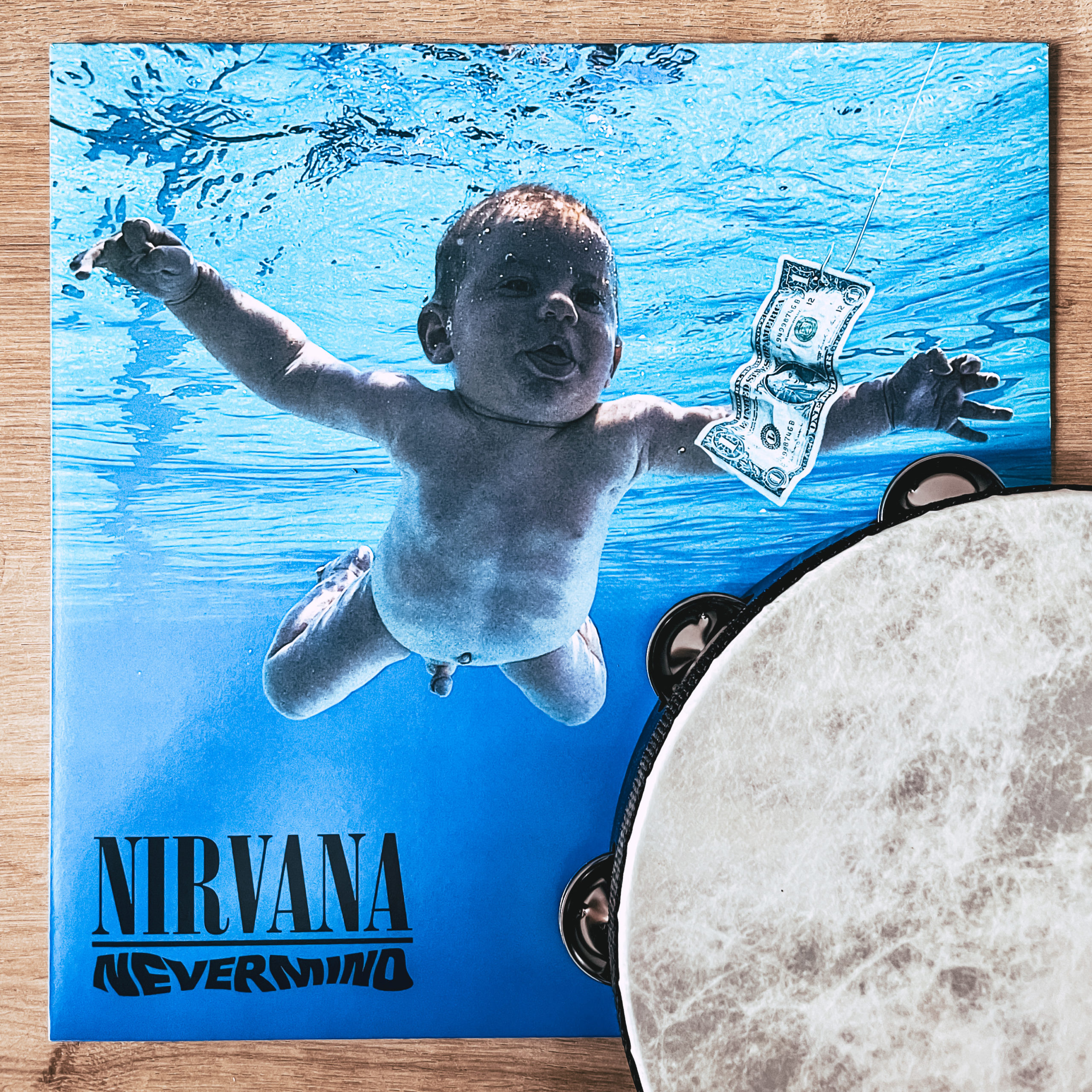 NEVERMIND, the surprise success
30 years.
September 24, 1991, the second studio album of the band Nirvana was released – composed by Dave Grohl (drums and vocals – Chad Channing just left the band, ed), Kurt Cobain (lead vocals and guitar), and Krist Novoselic (bass and song). And if you were wondering who plays the cello on the sublime song « Something in the way » it is Kirk Canning. Two funny details: Nevermind was released on the same day as Red Hot Chili Peppers' "Blood Sugar Sex Magik" – and Nirvana was in the Geffen Company record label, as were the … Guns N' Roses.
Kurt mainly wrote and composed this grunge album with punk rock sounds, and a hint of pop melodies. Upon the release of their first single, their success amazed both their new label, changed along the way during its recording, and the band itself. On January 11, 1992, it even passed Michael Jackson's "Dangerous" album at No. 1 on the Billboard 200. Nevermind has since sold over 30 million copies and has become one of the most successful albums in the world.
Smells like teen spirit.
This is the first single from the album. On September 10, 1991, a "bomb" exploded in the musical world. All the radio stations played this title on a loop which quickly became number one in the USA, France, and Canada. Everybody moved their hair to the sound of « Smells Like Teen Spirit. » Everyone, except a handful of diehards: several radio stations at the time refused to broadcast this song because they did not understand the lyrics Kurt was singing. A speech therapist for the blond boy, please! lol (or a hearing aid for the radio presenter, ed).
We attribute to Kathleen Hanna (singer of the band Bikini Kill, ed) the origin of the name of this song because she tagged on a wall of her room the sentence "Kurt smells like Teen Spirit." Kurt Cobain, flattered at the time, didn't learn until after the single was released that Teen Spirit was the name of the cheap deodorant worn by Tobi Vail (Bikini Kill's drummer), his girlfriend at the time, lol.
This song has arguably reached a record for the number of covers. The one that touched me the most is from a French electro band that you may know: Shaka Ponk. Here is a version in "Halloween" mode, lol (that's great, it's coming soon), and the live performance for Taratata's 25th birthday (a famous french TV show, ed). Good listening.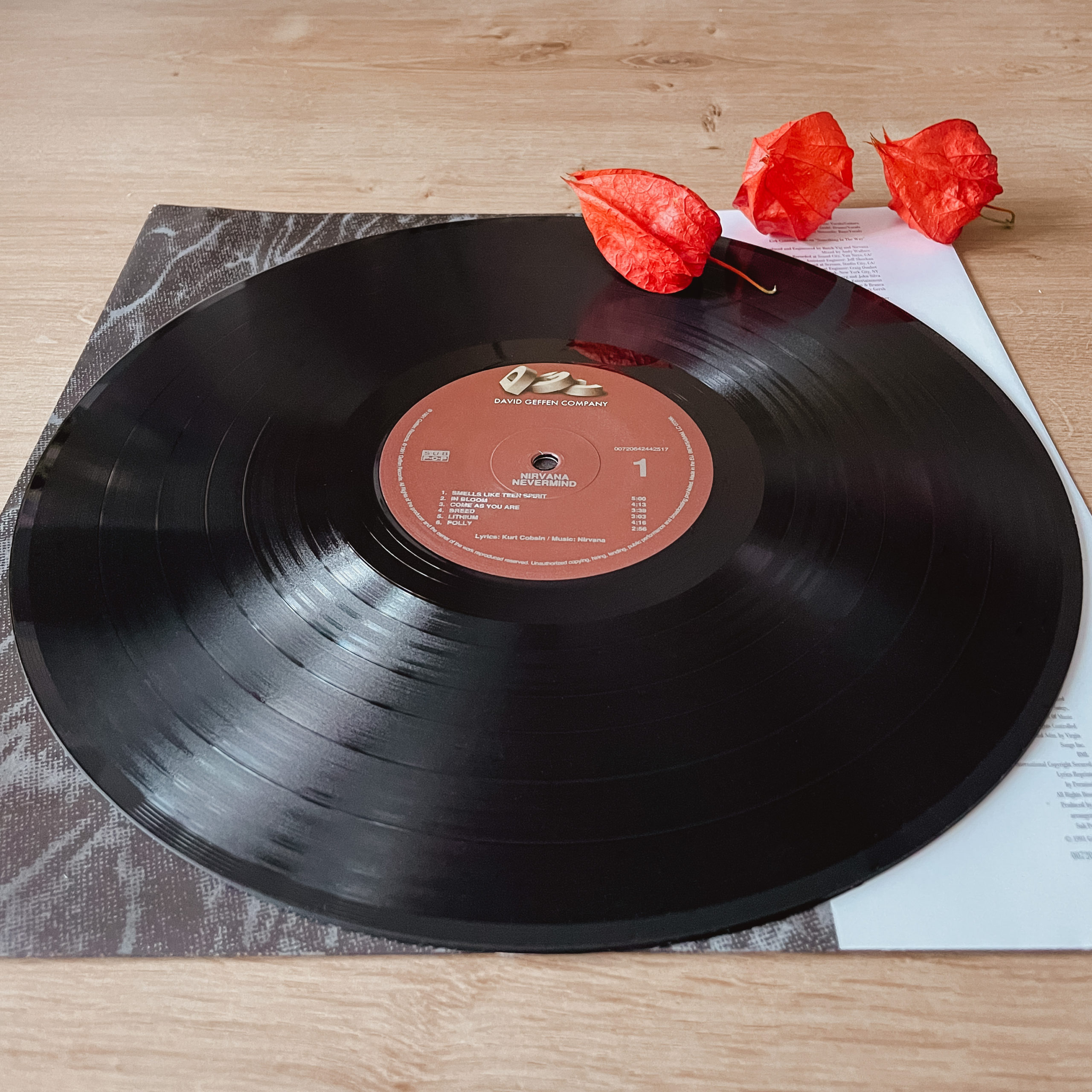 Album atmosphere
As with our pal Nick Drake, there are very dark words all along. Kurt talks about drugs, rape, death, heroin, madness; in short, it's not "unicornland" in this album. Indeed, we are in Cobain's head, who I recall, killed himself by a bullet in the head at the age of 27 after recurring drug problems and several overdoses. But as Kurt said, it's his music that is important; his lyrics are only secondary.
The song In Bloom, with its catchy and bouncy chorus, makes us want to hum it merrily, as it mocks its fans who haven't previously listened to underground music, lol. Cynicism being one of my favorite humor traits, I absolutely love this song, lol.
Come As You Are is a little gem containing one of Kurt's longest guitar solos. In the chorus, he says, "And I swear that I don't have a gun," which is a pun intended with "gun," also meaning syringe in slang. Kurt also explains "that the song is about people being forced to act contrary to their nature to meet what is expected of them."
Lithium. Good grunge as we like it. The song is about a young man who is depressed and clearly on the verge of insanity, whom his girlfriend has just left and who, as a last resort, turns to religion. An attitude in front of which Cobain manifests his incomprehension. By the way, Cobain changed the lyrics of Lithium, written before he met Tobi Vail, to refer to her.
Polly is a stripped-down ballad about a tough subject, rape, recorded on a detuned five-string guitar. He relates a news item that took place in Tacoma in 1987: the kidnapping, torture, and rape of a teenage girl he knew and who ends up escaping his tormentor by convincing him that she liked his abuse. Cobain expresses there while singing, from the aggressor's point of view, his admiration in front of the young girl's courage. He explained to the Inrockuptibles magazine in November 1991: "Polly is a very personal love song about rape. I owed this to my friend, and I had to evacuate the trauma. The music existed before the text, and it was so melodic and accessible that I thought it needed harsh words to tone down its beauty. We were accused of promoting what happened to him when it was just the opposite."
Something In The Way. It's my favorite song from the album. A melancholy, dark ballad recorded with the same detuned guitar as for "Polly." She recalls the months of hardship during which Kurt was homeless. It contains, finally, the hidden song of the album, "Endless, Nameless" which I would let you discover if, however, it was not done yet, lol.

Here we go; I hope that you plunge back into this legendary album – or quite simply maybe discover it – and that it will have put butterflies in your heart and spirit since the music, is above all, made for that.
And if you are wondering what happened to Spencer Elden, the cute four-month-old baby on the Nevermind cover, know that he is now a big boy of 30 years old. He has reproduced four times his picture of album cover since, for Nevermind's 10, 17, 20, and 25th birthdays … And he's also suing the band this year, claiming $ 150,000 from each of the members and producers. Well, no comment.
XO 🎸
Sources :
Kerrang! The stories behind every song on Nevermind
The story of Nirvana's Nevermind
Spencer Elden dans le journal 20 minutes