Hello, young Padawan
You enjoy to eat lots of apples in winter, but it is the end of the season soon, some of them are already mealy and you don't know what to do?
No worries, we're going to turn these mother nature's treasures into a dessert/snack so delicious that you'll prefer it to a slice of cake. Yes, I assure you, taste before rolling your eyes.
And given the cold climate, we will also make a nice remineralizing hot drink. Do you know buckwheat tea, commonly known as "Sobacha"?
Sobacha
What I like about the Japanese is that they are factual, no frills: "soba" (buckwheat) and "cha" (tea) in Japanese. It is, therefore, a "tea" or rather an infusion since, for the three in the back of the room sprawled near the heater, there is no theine in buckwheat, of course. There is no gluten either.
Indeed, thanks to buckwheat, wrongly called "wheat" in its name since it is actually a polygonaceous' cousin of rhubarb and sorrel, this infusion is full of benefits. Rich in antioxidants and especially rutin, a bioflavonoid that is excellent for blood circulation and the protection of small blood vessels and capillaries. It could even help to relieve the feeling of heavy legs because in infusion the sobacha has draining effects.
With its delicate hazelnut flavor and a cereal note, it is a great winter drink as it is full of antioxidants, magnesium, B vitamins and other minerals such as calcium, potassium …
apple
Even if it is an excellent source of vitamin C and various antioxidants, what you have to remember from the apple is that it is the best friend of your liver, thanks to its fructose and sorbitol content on one hand, and the best friend of your intestine, thanks to polyphenols and quercetin, two antioxidants, and pectin, which has the ability to capture heavy metals (even if we love the music) on the other hand (heavy as the humor of your metalhead servant, ed).
So, of course, the best is to eat it raw and with the skin if it is organic, meaning grown with the least possible pesticides.
But it's winter, the apples are starting to be mealy and I try a recipe to protect you from eating all your Christmas chocolates which, sorry to inform you, does contain a lot of fat. I know, you hate me. I love you too.
cinnamon
In addition to being anti-inflammatory and calming heartburn, cinnamon has antibacterial, anti-virus, antiparasitic and antiseptic properties. It helps regulate blood sugar levels and also contains manganese and iron.
More than half of its weight is fiber. It is also a panacea for the intestinal flora. Its virtues help our body fight digestive problems and reduce nausea (If you've finally eaten all the Christmas chocolates, ed).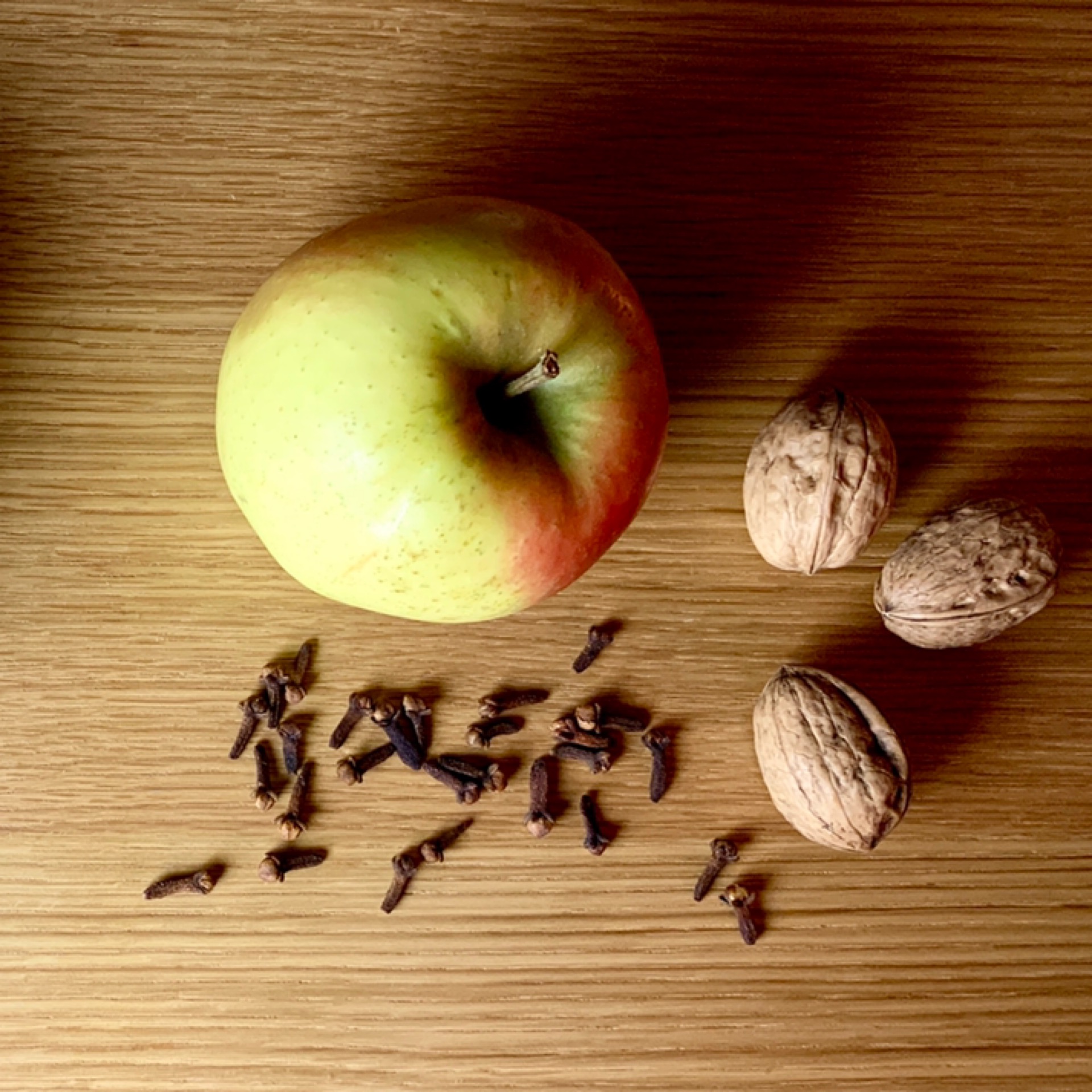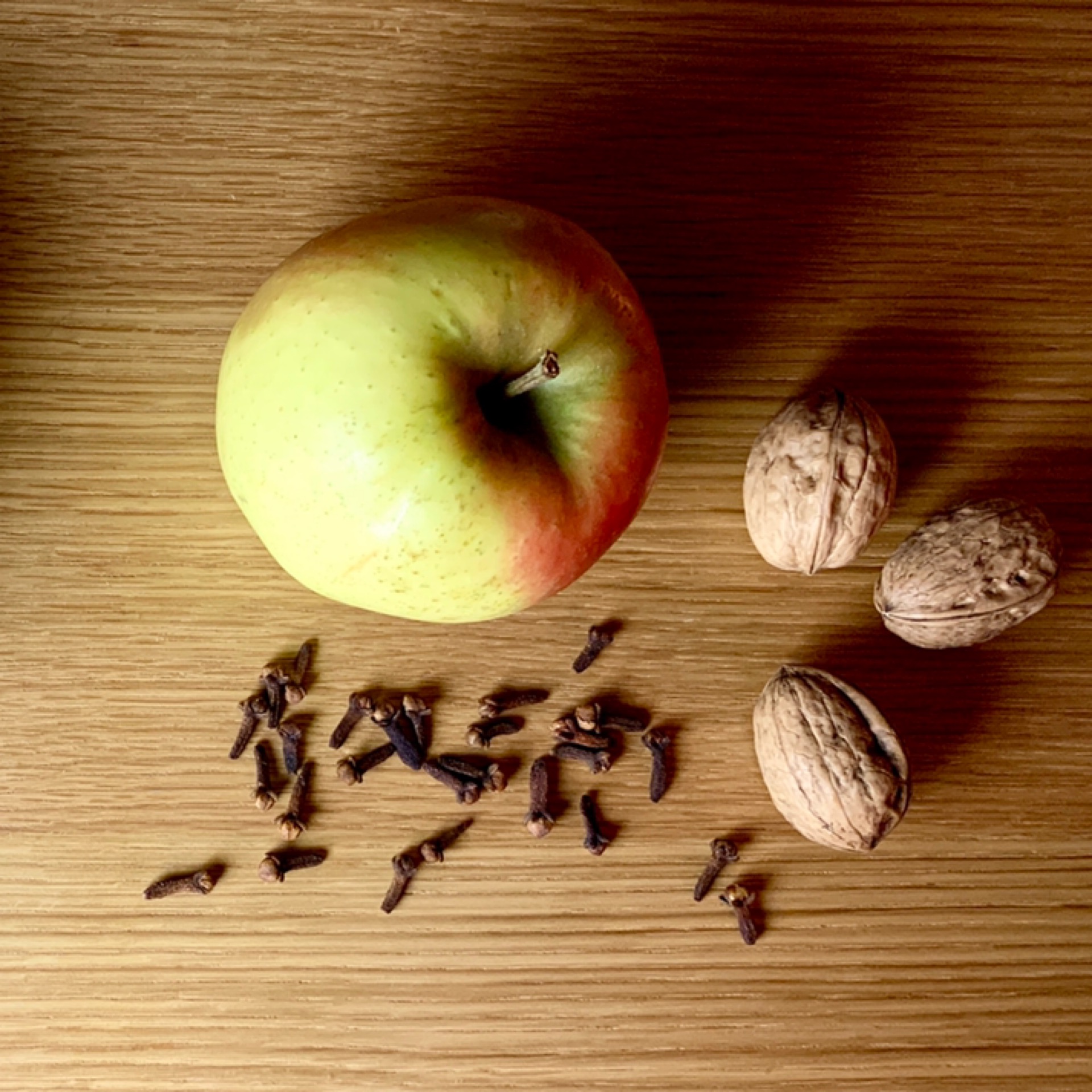 Winter fruit bowl, and a Sobacha.
for one serving
1/2 cup of plain unsweetened vegetable yogurt (like soy yogurt)
3 medium walnuts
1/2 a banana of the maturity of your choice (no I'm not going to joke about it again, I'm maturing, you see?)
1/2 a mealy apple, that you didn't know what to do with it
1 clove
3 pinches of vanilla powder
1 tbsp. cinnamon
4 tbsp. water
3 tbsp. buckwheat seeds
1 cloth filter or biodegradable vegetable paper, for the sobacha's infusion
RECIPE
Just this once in this blog, lol: peel the half apple (and eat the peel!), hollow out, and cut into small pieces the size of a little phalanx of a finger, without leaving in your own meat.
In a small non-stick pan, place water and clove over high heat. When the water starts to shiver, put the apple pieces, then add the vanilla and cinnamon.
Cook for 5 minutes stirring once or twice and remove from heat. The apples should be hot but stay crisp. Take off the clove, otherwise, you'll hate me for the next 15 centuries. Set aside.
Take the nuts out of their shells with a nut breaker (because even if you ask them nicely, they won't do it alone) and crush them roughly by hand or with a knife.
Peel the half banana and cut into thin slices. Set aside.
In a preferably cast iron pan (the non-stick ones do not support heating while empty), roast the buckwheat seeds for a few seconds until golden brown, but not burnt. It is played in a few seconds so be very careful, then place them on a clean towel.
Note: You can roast your buckwheat seeds in advance, for that just put them in a jar once cooled. Be careful not to put too much in your pan when you roast them (but a thin layer on the surface). It is better, if in doubt, to do it in two or three times.
Place the infuser in a mug, ad the buckwheat seeds, add the boiling water and let infuse for at least 10 minutes. If your mug does not have a lid, place a small saucer or plate on it. You're welcome.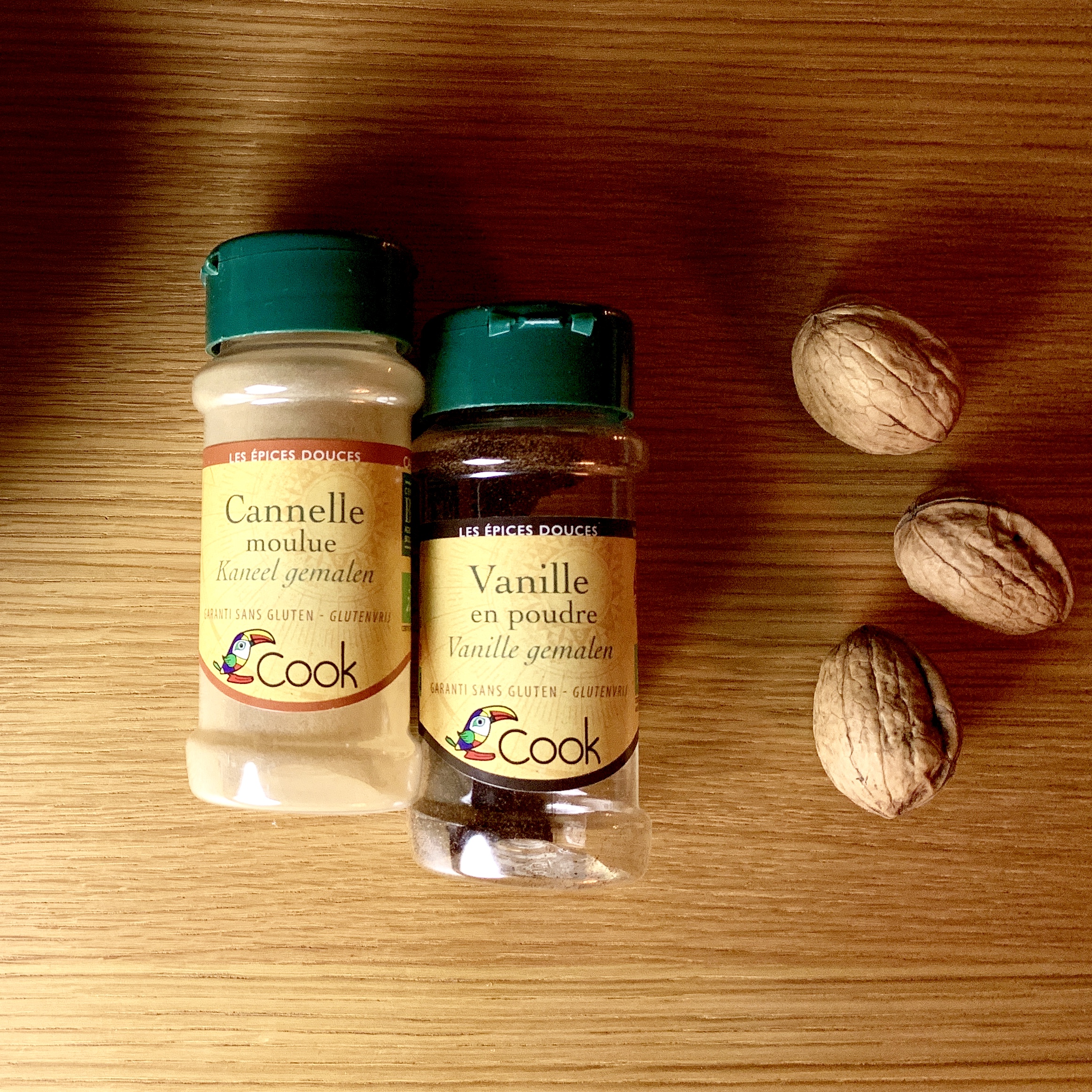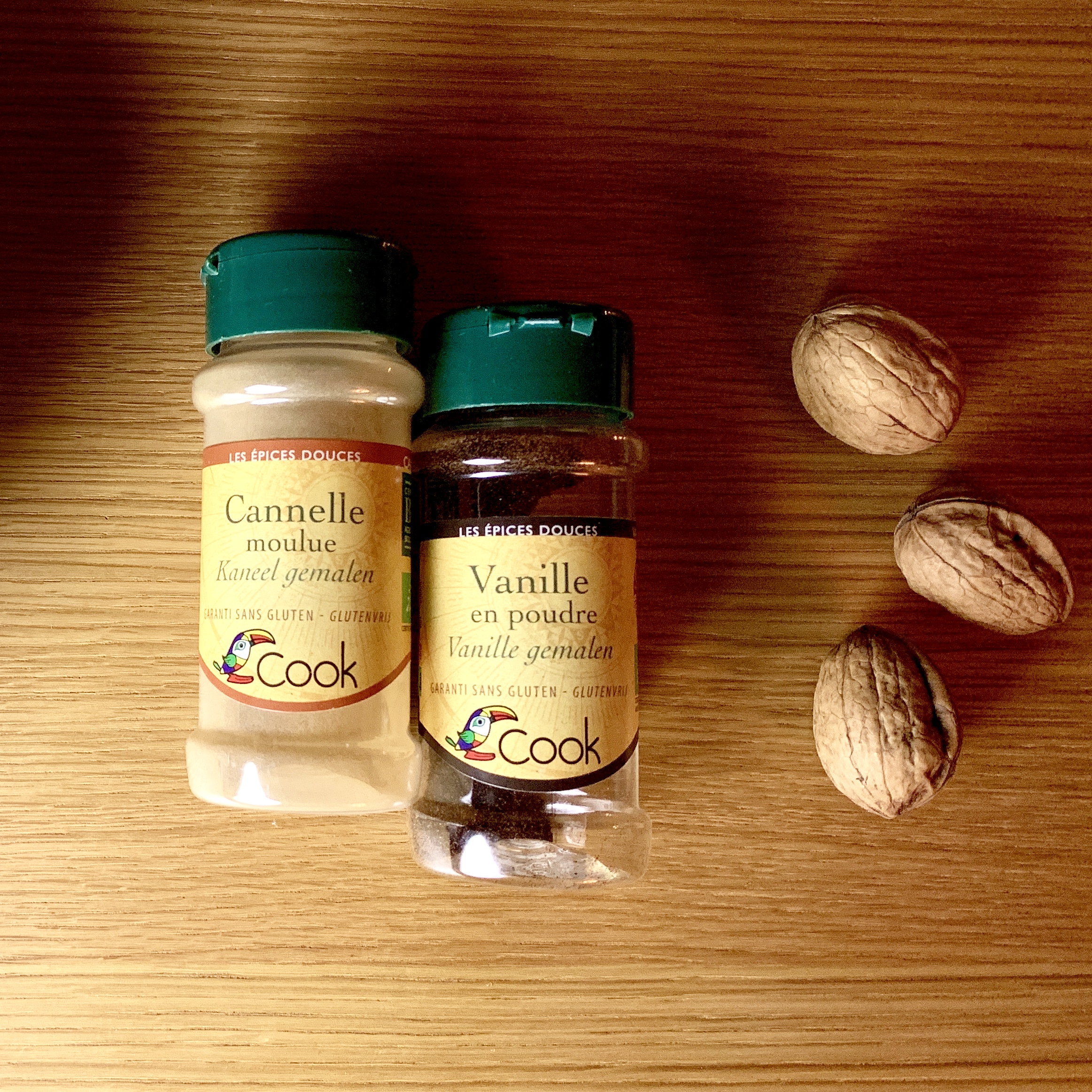 Presentation
In your most beautiful bowl, arrange the vegetable yogurt with love, beauty, and glory (meaning without making a mess with your spoon that will dirty the bowl from side to side.) Yes, I am a maniac, even with you my little rascal, because believe me or not it's even better when it is well presented, ed).
Arrange the banana slices on top of each other on one side, then the hot apples on the other side, in a mess certainly, but a happy and beautiful one. Finally, place the nuts in the center, like a "banano-applese" border. For the greedy final touch, you can sprinkle lightly your bananas with vanilla or cinnamon, or both #pornfood.
Enjoy it with your sobacha prepared and infused with love, a plaid, a good movie and you are in heaven.
You see, it's not that difficult to take care of yourself… A word to the wise.
Vanilla kisses 🍎