Hello, young Padawan
We had talked about it here, but I was asked again for my mini-juice recipe for the liver.
So I came up with the idea of making it a complete article to highlight the main ingredient, the grand master fennel, which is an excellent summary of what the power of "the force" is as food, my dear Padawan, and believe me, fennel is not in the dark side …
FENNEL, rich in everything
– Common fennel (scientific name Foeniculum vulgare, Foeniculum officinale) is a biennial or perennial plant, of the Apiaceae family (Umbelliferae), mainly found in Mediterranean climates (Source: Wikipedia).
– Everything is good in fennel, from stems to leaves, flowers, and seeds. Cooked or raw, fennel is easy to prepare in salty or sweet dishes, its flowers can be used to flavor dishes, and give a pleasant sweet taste. As for fennel seeds, they are generally used in herbal tea or condiment.
– Fennel is a champion of vitamin intake. Thus, it provides a very important amount of vitamin C (52 mg / 100 g), but also carotene (provitamin A) and vitamin E, valuable antioxidants, as well as vitamin B9 or folic acid, reinforcement of the immune system and true shield cells, protecting them from the development of certain cancers and cardiovascular diseases.
It is also full of water and minerals, starting with potassium (430 mg / 100 g) and magnesium (40 mg / 100 g). Both are beneficial for fighting hypertension. Rich in calcium, its iron level (2.7 mg / 100 g) is also well above the average of other vegetables.
Finally, fennel contains anethole, a substance that, although less well known, has other interesting digestive benefits. Indeed, it helps to avoid the feeling of heaviness after meals.
All that to say that it is unfortunate that fennel has only a small place in our daily diet because it is a real magic health food.
And the seeds, do we talk about it?
– As an herbal tea, fennel has effective expectorant and antimicrobial properties in case of flu or cold, to de-clutter the airways and relieve inflammation.
– The seeds of fennel also have a digestive power, thanks to their antispasmodic properties. It is generally advisable to drink them as herbal tea after a hangover … I mean a too heavy meal (or both, lol, ed). For this, pour a teaspoon of dried fennel seeds into a cup of boiling water and let it steep for a solid 10 minutes.
– To treat sinuses: inhale water infused with fennel seeds (4-5 scoops for 1 liter of water).
– Against painful periods: drink fennel tea, start three days before them.
– Against stomach ache: drink fennel tea or chew fennel seeds (a teaspoon a day, also helps breath care).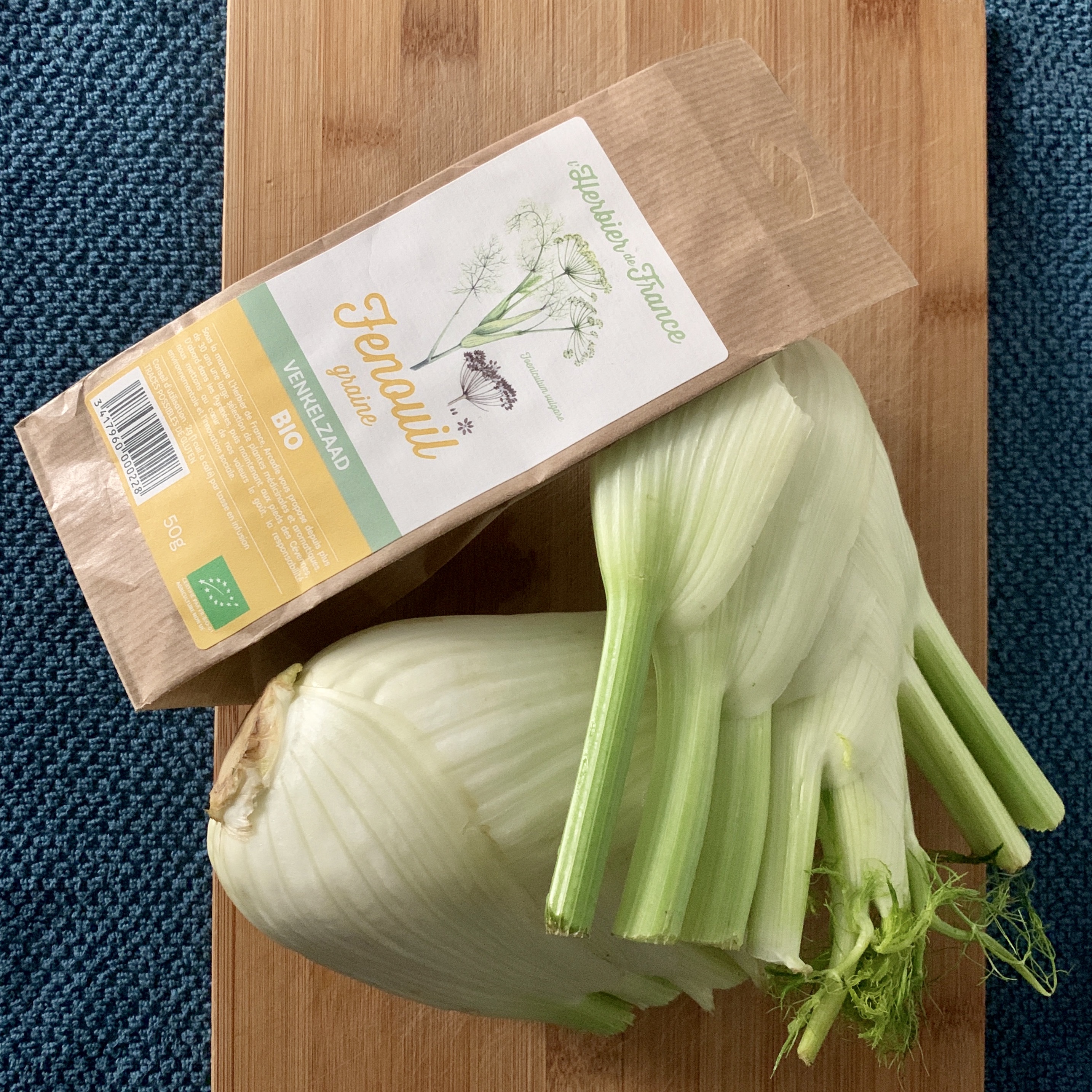 The best juice for the liver
For two servings
One big fennel, or two small
A medium-sized lemon
An Apple
A piece of fresh turmeric
A bit of fresh ginger
Madagascar pepper
RECIPE
Cut fennel, lemon (with skin if organic) and apple (with peel if organic too) into small pieces and put in a bowl. Add the turmeric and ginger pieces of the desired size according to the desired intensity, then add two rounds of pepper mill on the mixture.
Why pepper?
Answer A: You do not read this blog hard enough – Answer B: You have a goldfish memory.
A or B: It is, on the one hand, to release the effects of turmeric, and on the other hand, because the pepper also has significant properties. Also, with just two rounds of mills, you will not feel it in your juice, my word. Why pepper? For nothing Dory, for nothing … Look, the reef is beautiful! 🐠
Put everything in the extractor, and pour the juice obtained in 2 pretty glasses or jars.
If you want to use a straw, take care to choose a reusable hard plastic one or even better: a metal one, reusable to infinity and beyond. They sell it everywhere, and it is wonderful news.
With this juice, your liver will tell you: thank you, buddy. It can be consumed in cure: One per day on an empty stomach for ten days, or occasionally, in maintenance.
And That's it, it's not that complicated to take care of one of the most essential organs of your body. I can already hear its thanks after drinking that terrific juice.
XO