"A trip is the only thing that you buy and makes you richer".
Anonymous.
Hello, young Padawan
Today, less talk, and pleasure of the eyes. Since traveling is still complicated – and it's my optimistic nature that says "still" – I told myself that making you discover one of the most grandiose buildings of my adopted city would be nice, in the meantime.
Detroit, Michigan, United States. You know that my heart swings between two continents, and more particularly between two cities. Detroit has a cute collection of buildings to visit for architecture lovers or those who simply love to visit stuff. I say cute because, for those who know a little about the USA, it's easy to find a bigger skyline, of course, but is the bigger, the better?
So, it's time to visit the Guardian building together, which I had the chance to explore thanks to Pure Detroit, which works to promote the Motor City *, and propose very nice organized tours, especially in my article here where you got to see the Packard plant tour, my favorite. If you want to learn a little more about the city of Detroit and Michigan, I'll let you take a look here – and know that more articles and tours are coming.
A little history
This magnificent building created by architects Wirt C. Rowland of the firm Smith group, and Hinchman & Grylls, of 496 feet high, was finished in 1929 and classified as a historic monument in 1989. Decorated with Amerindian motifs (neo-Mayan architecture, ed) it has been nicknamed "The Cathedral of Finance" – well, a bit curious for a building built in 1929, lol (I know, a sarcastic sense of humor is my everyday sin, ed.)
In the 1920s, the city of Detroit was a global industrial and commercial hub, and the city developed itself with unprecedented prosperity. An entire city block has been cleared to make way for the 40-floor skyscraper. The Guardian Building now houses offices, and rents meeting rooms, entire floors for events, and welcomes guided tours.
If you want to know a bit more about this magnificent building, you can take a look here and there.
Exterior
The Guardian Building is located at the corners of Congress, Griswold, and W Larned St.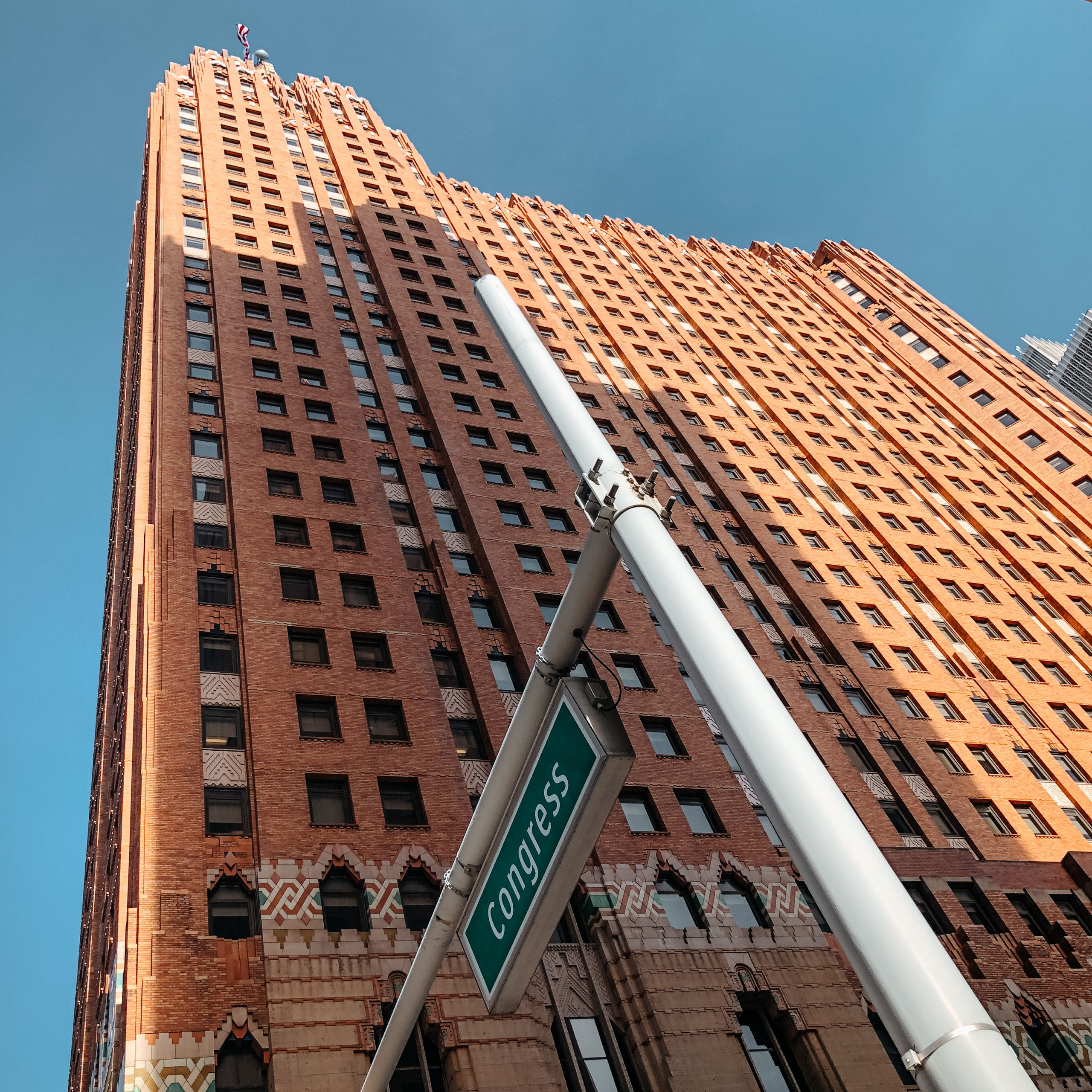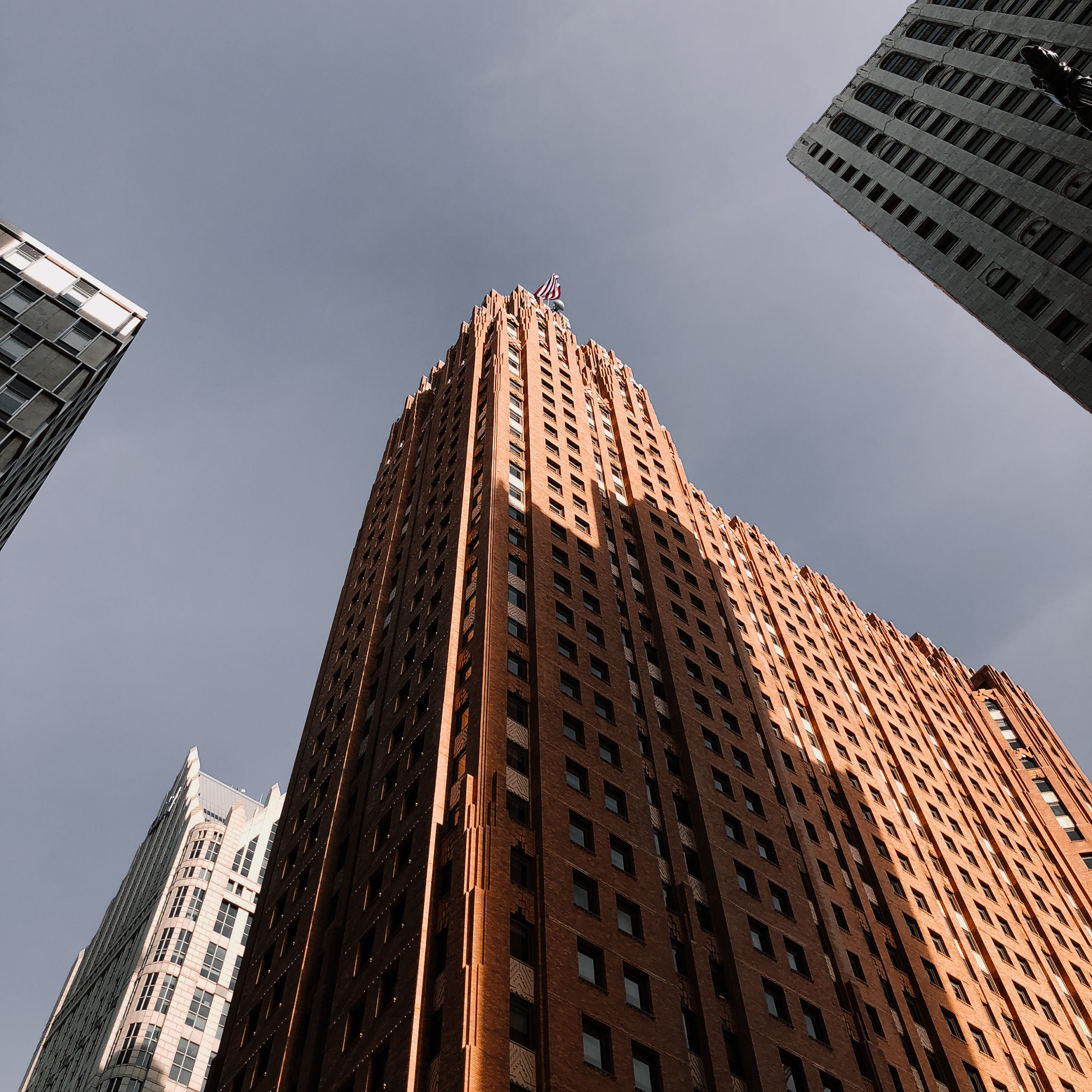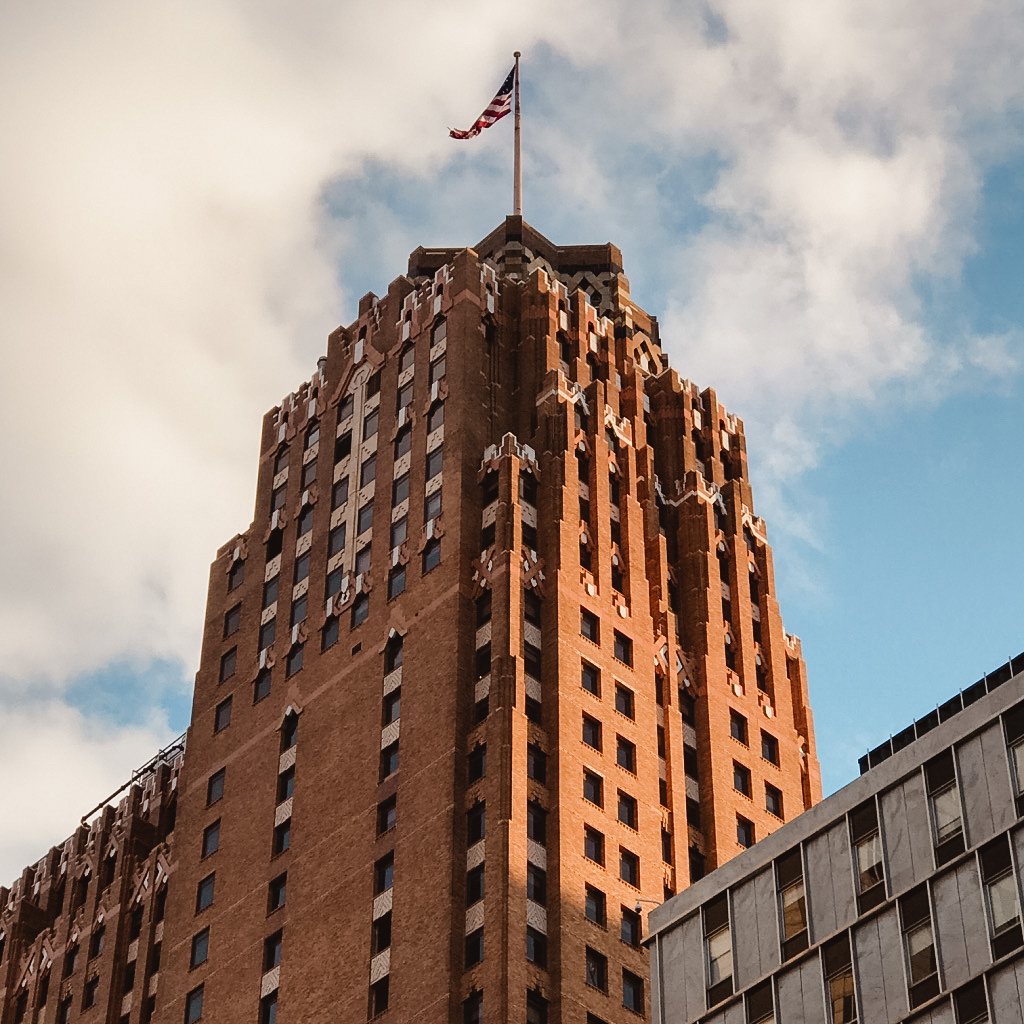 The practical spirit, lol …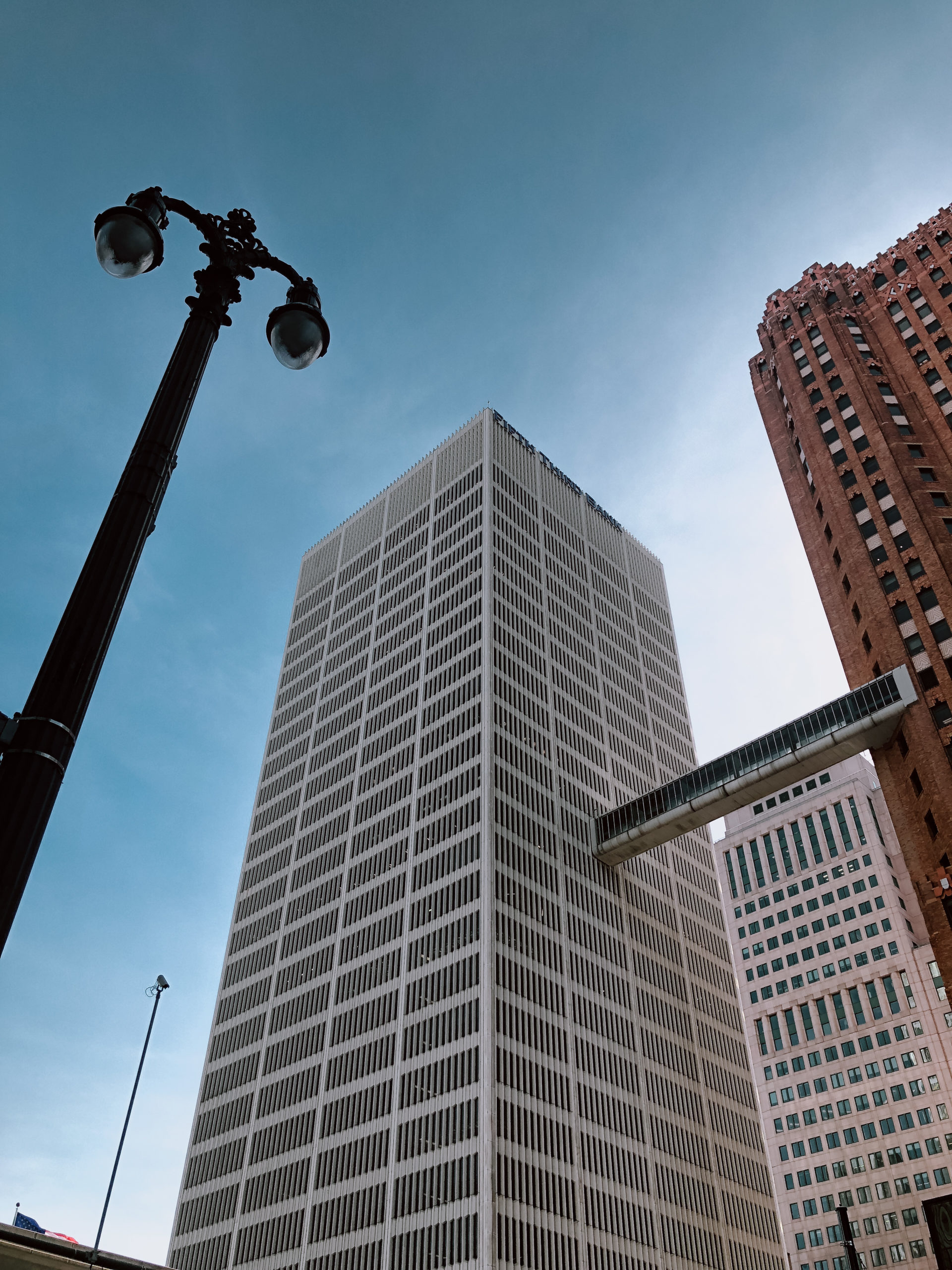 Interior
If you love art deco, you won't be disappointed with its sublime hall. The ground floor takes us back in time. I was almost disappointed not to have presented myself in a long skirt, polka-dot blouse, gloves, and a hat for the occasion …
Visitors' entrance.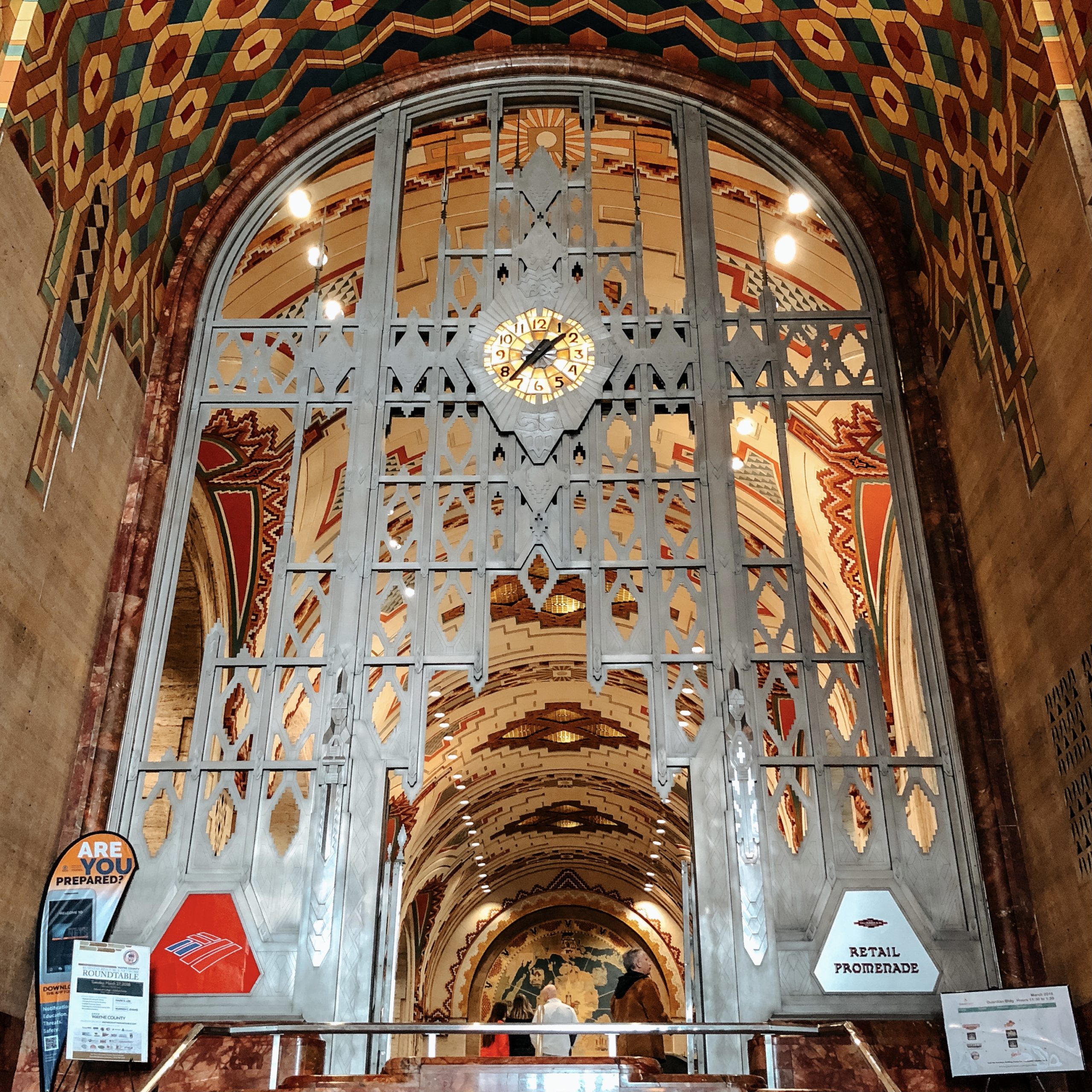 The beautiful Guardian lobby, with the main entrance, for those who work there …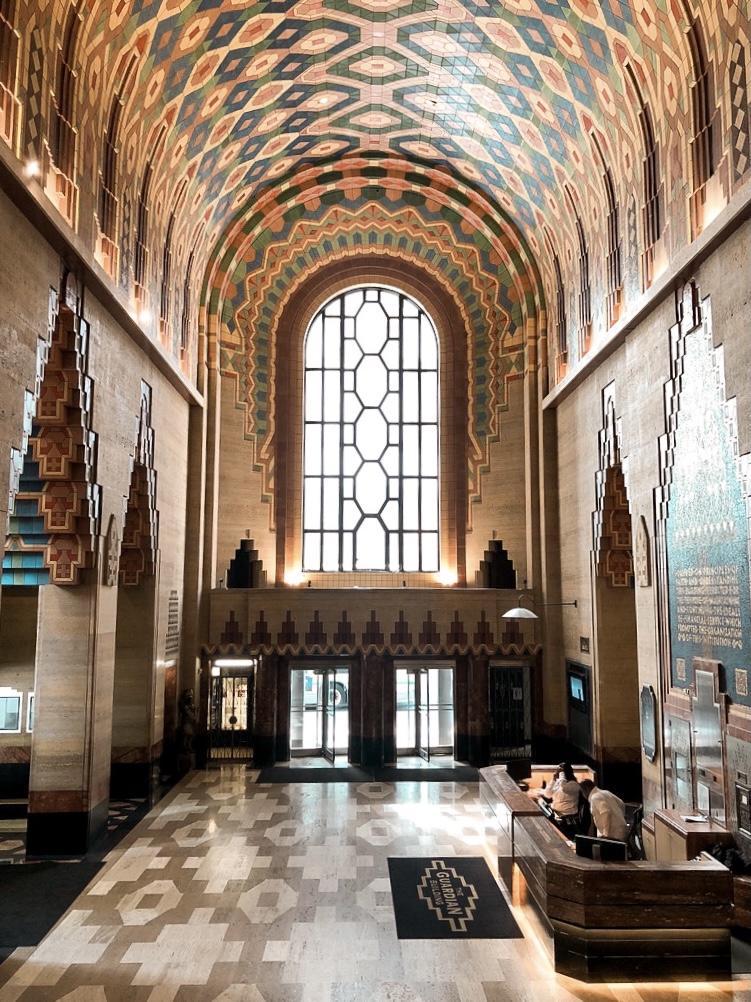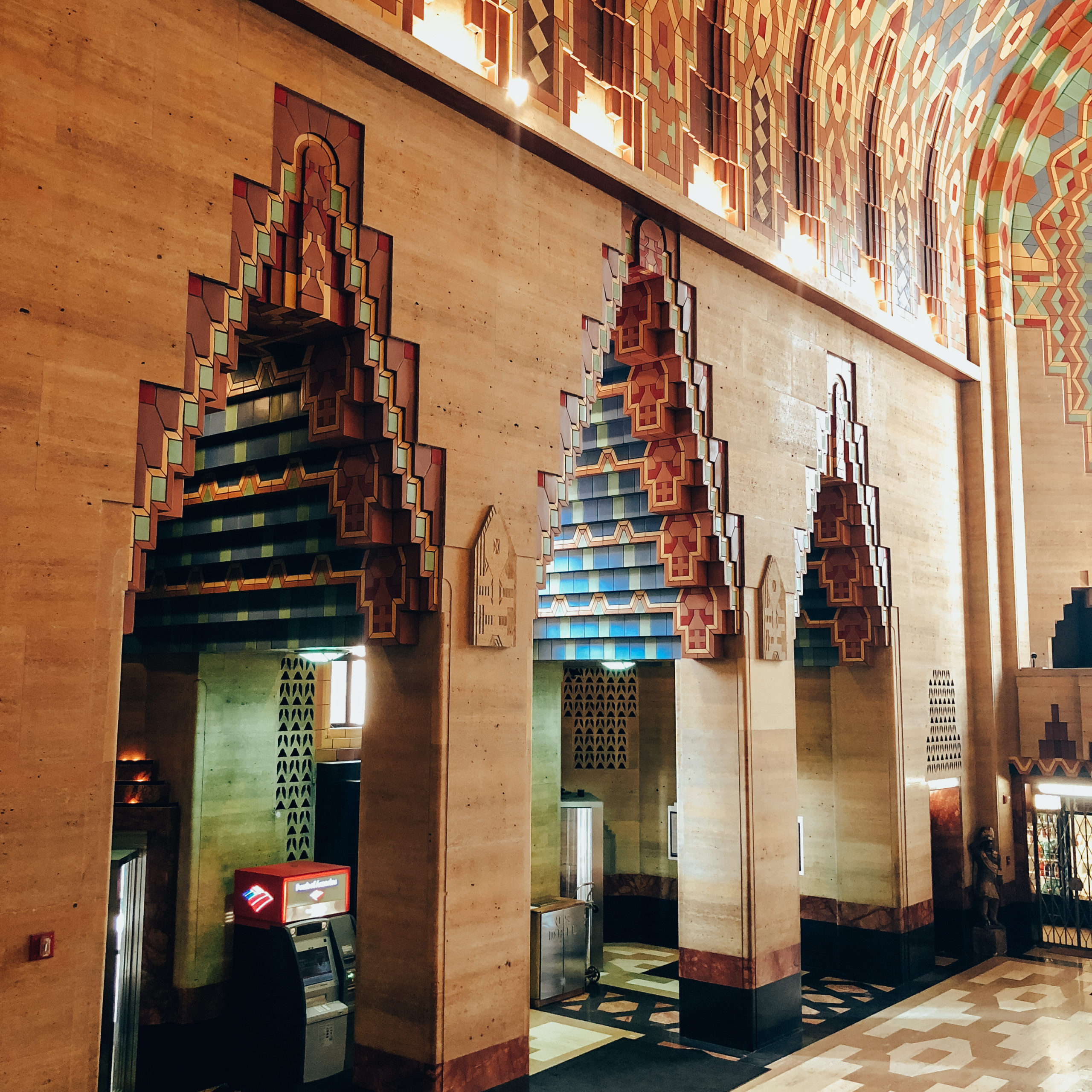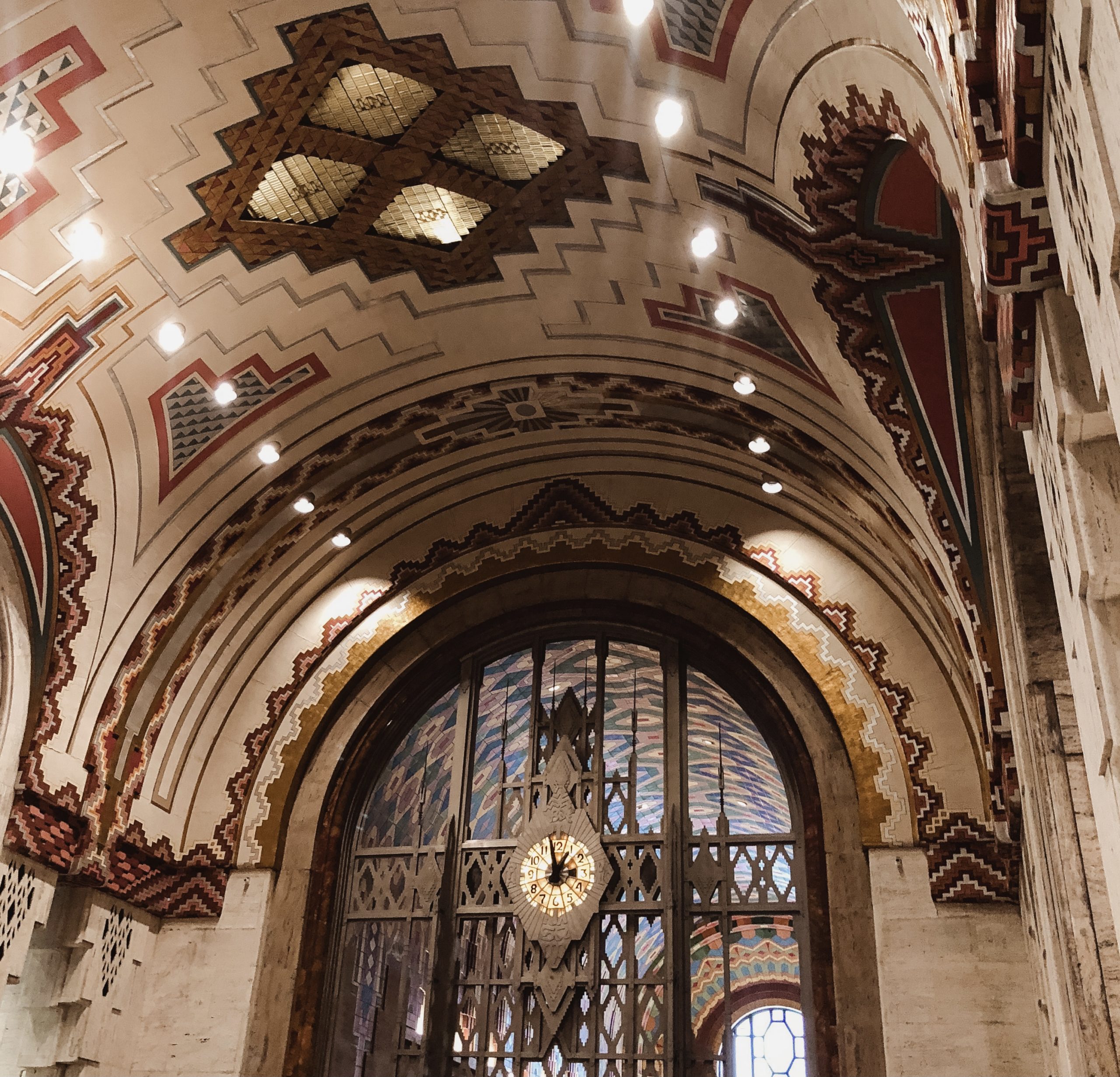 Super cool details …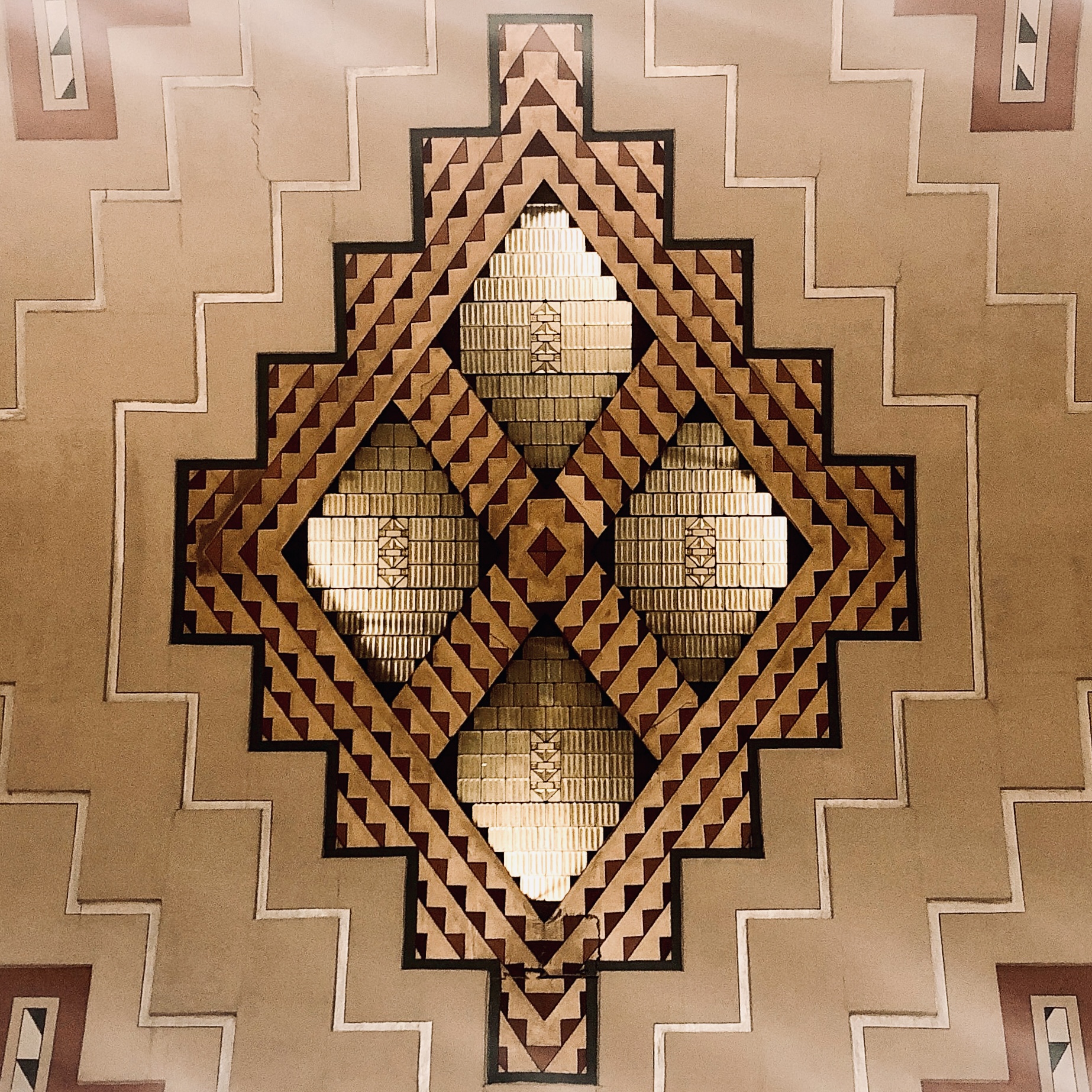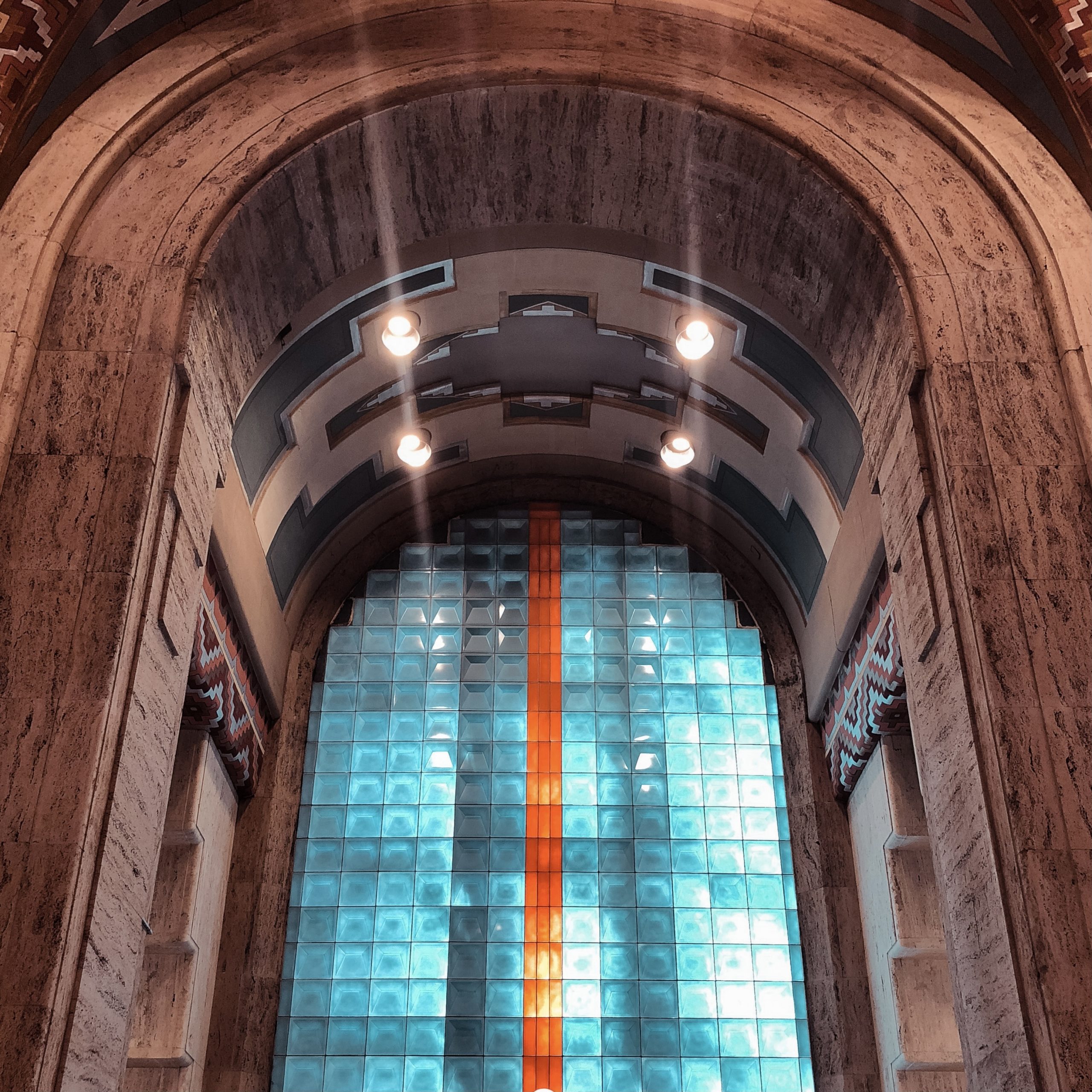 The ceilings deserve a closer look …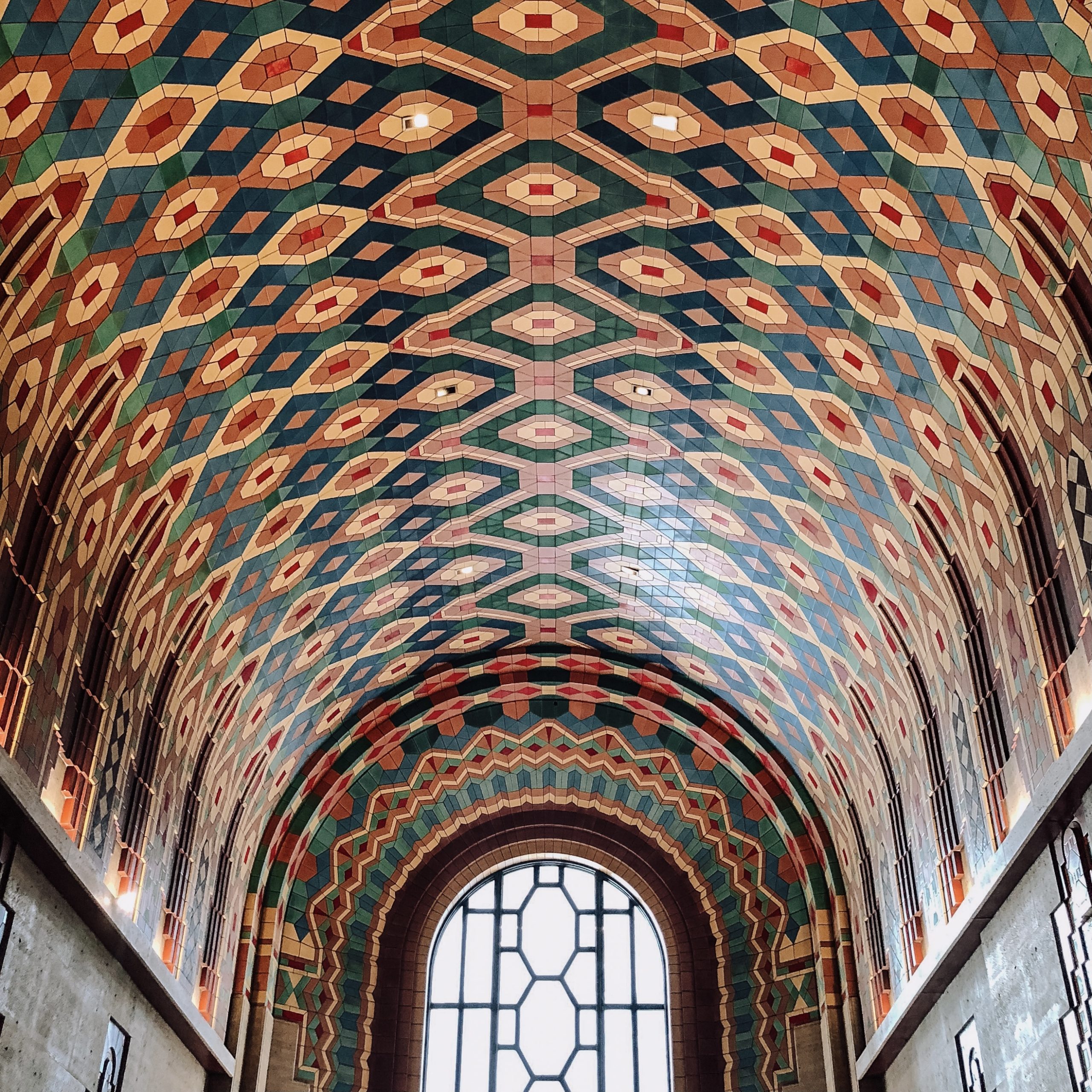 Michigan State's Economic Line: Finance, Mining, Logging, Fishing, Commerce, Agriculture, and Manufacturing.
Did you know that when two Michiganders are talking, and one wants to show the other where he lives, he uses the flat of his right hand like a map? Grand Rapids is at the start of the heart line, FYI, lol.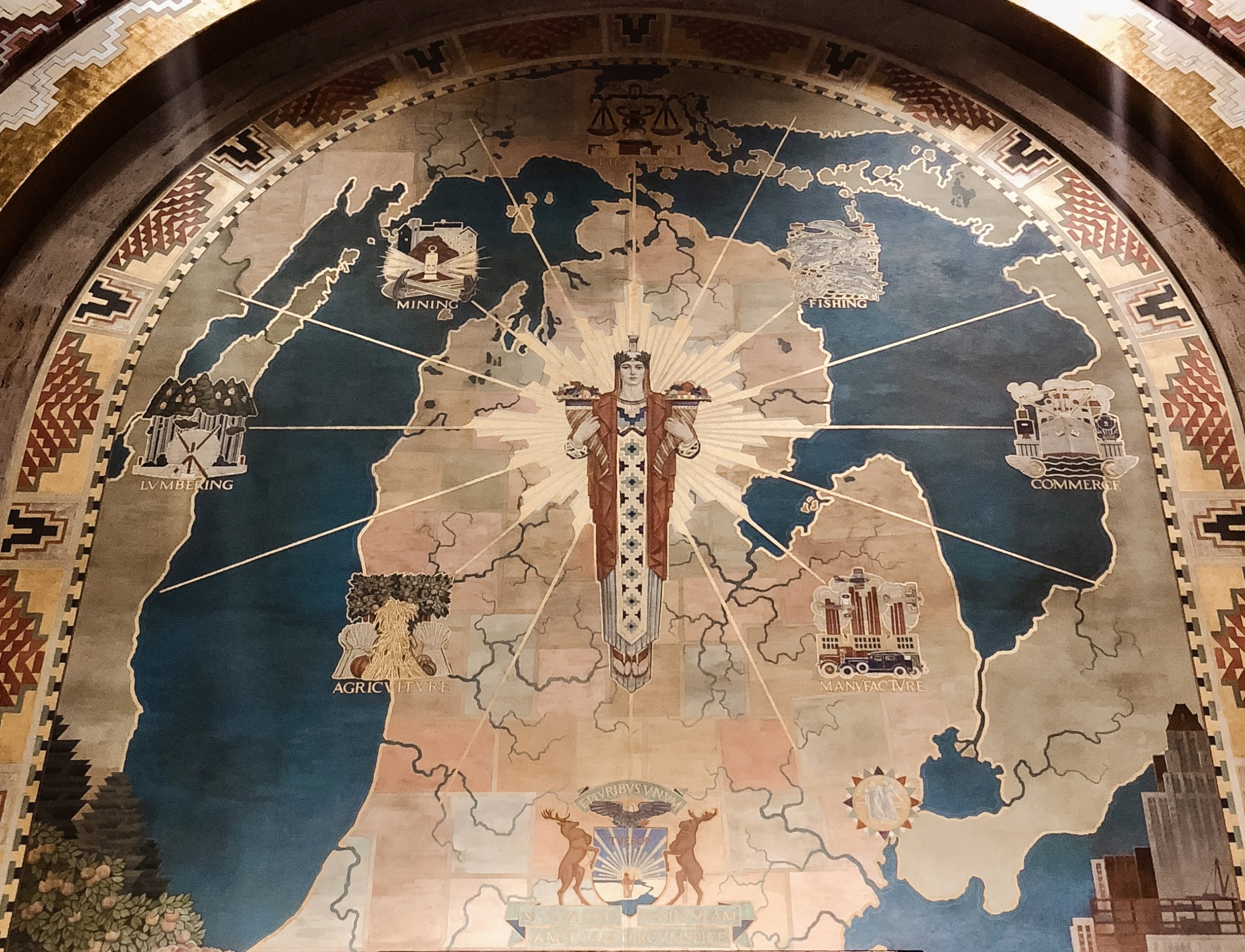 Not all floors are open to the public, but it is possible to take the elevator to have a look …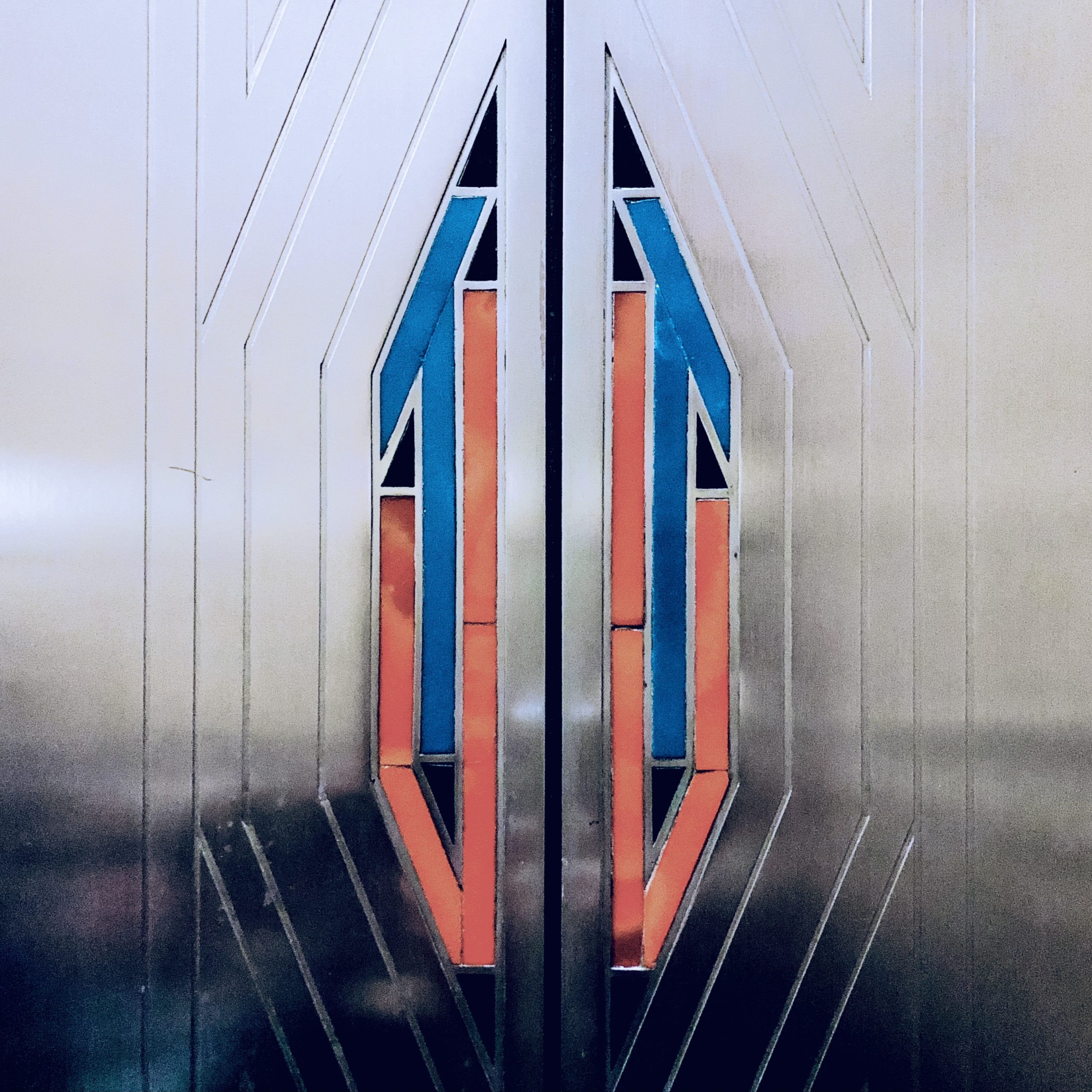 A cigar, a bourbon, and come and settle with me at the Guardian Club …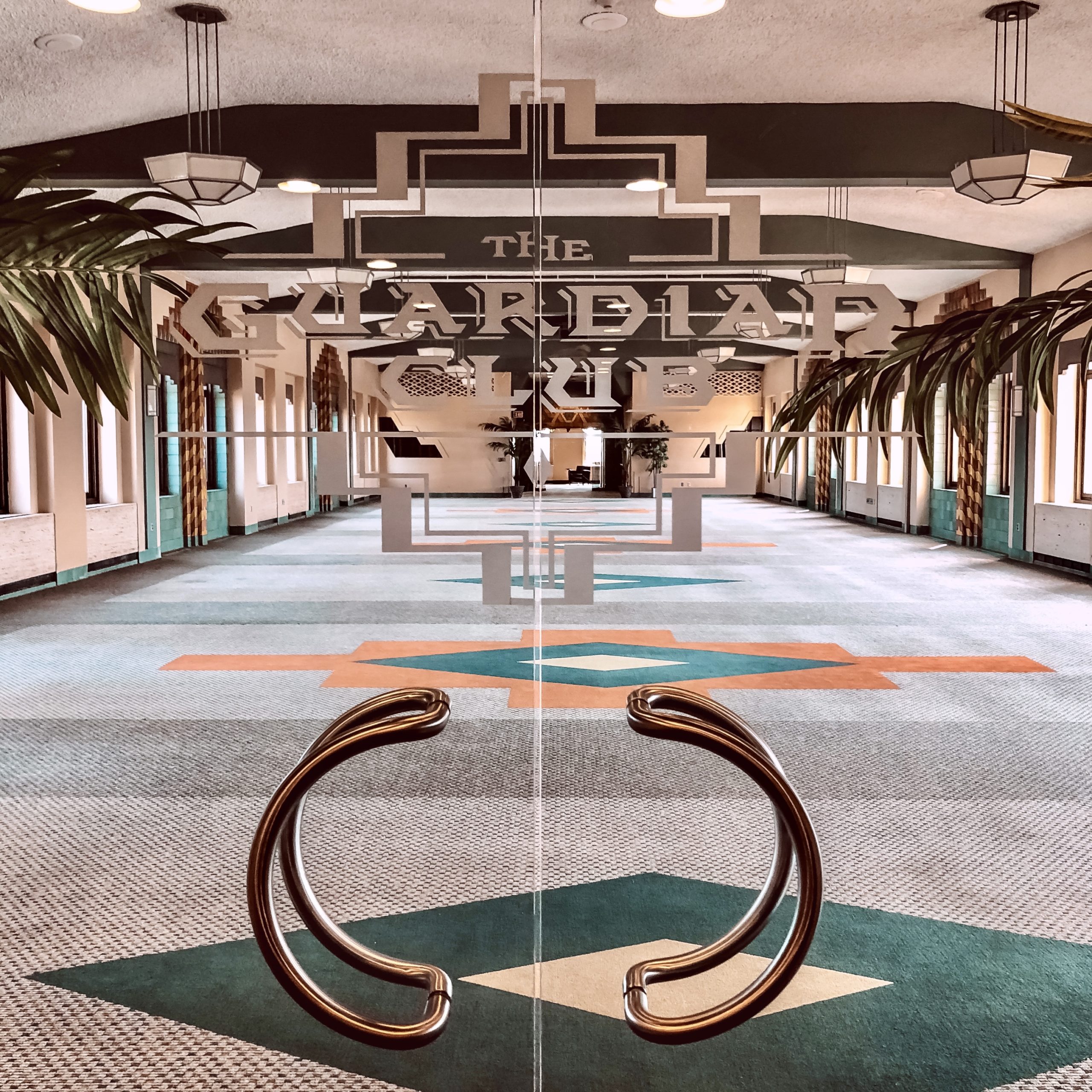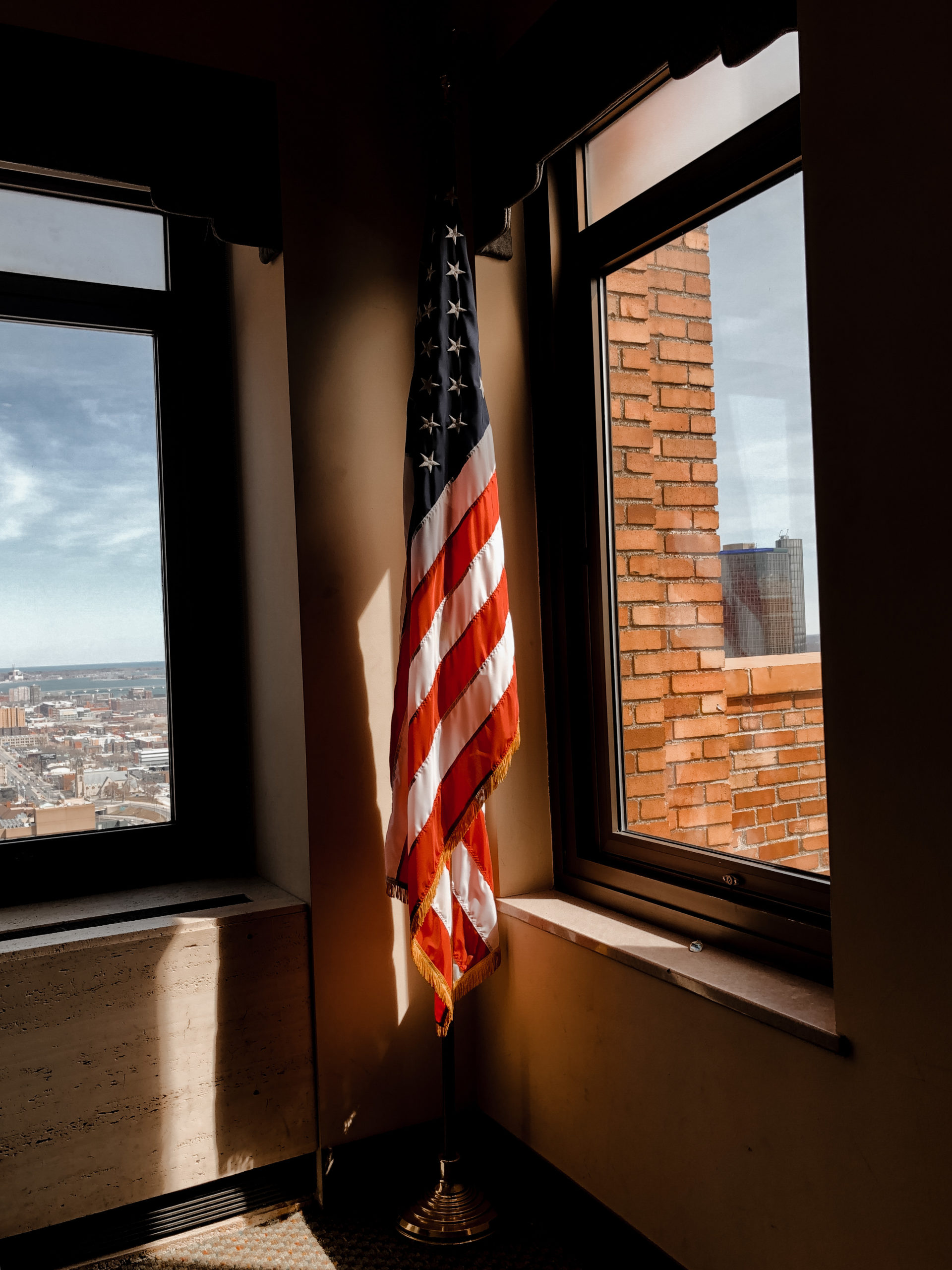 The view, when you work in the Guardian Building.
The Renaissance Center, a.k.a the RenCen (General Motors, ed):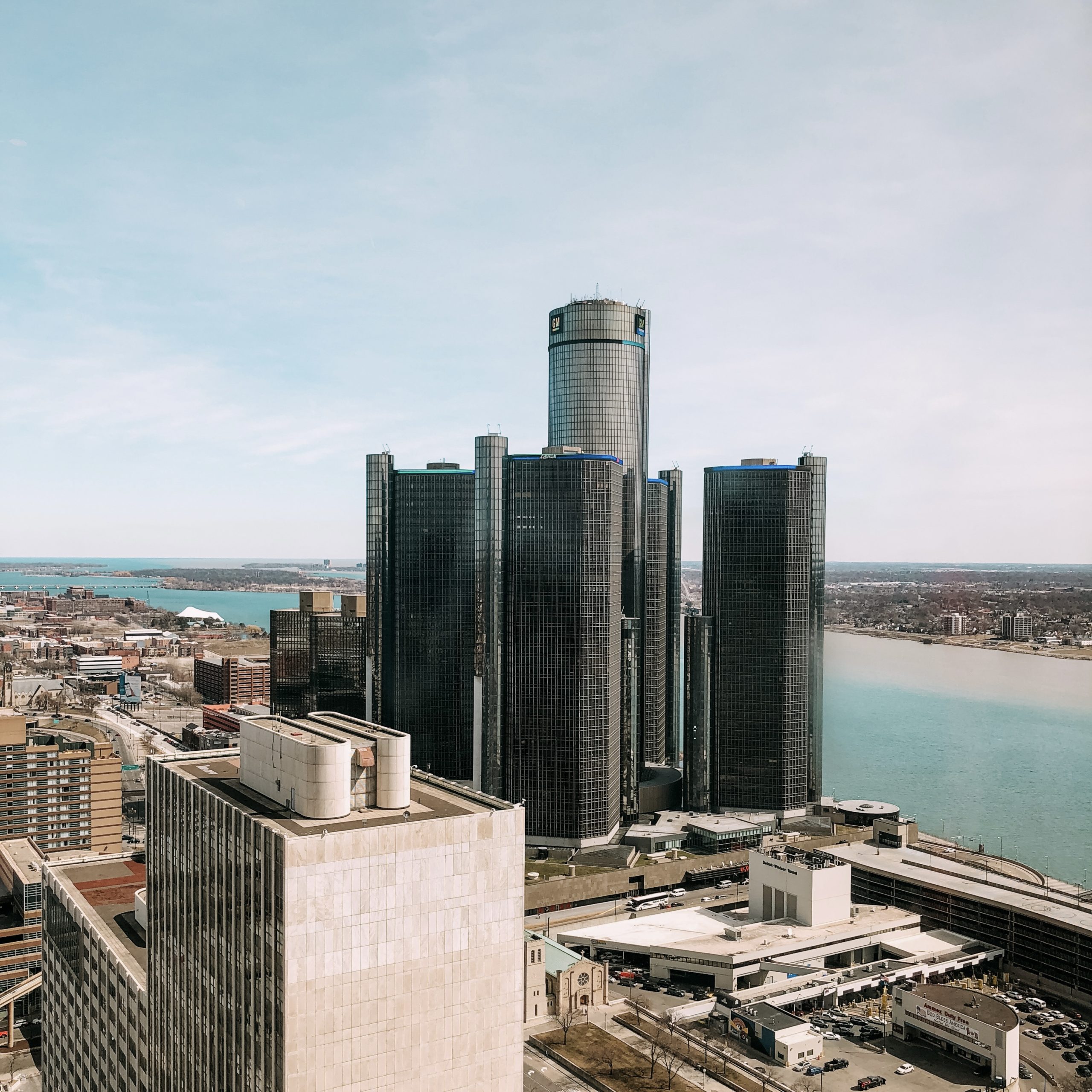 The Ambassador Bridge. Right: Detroit, Michigan, USA – Left: Windsor, Ontario, Canada.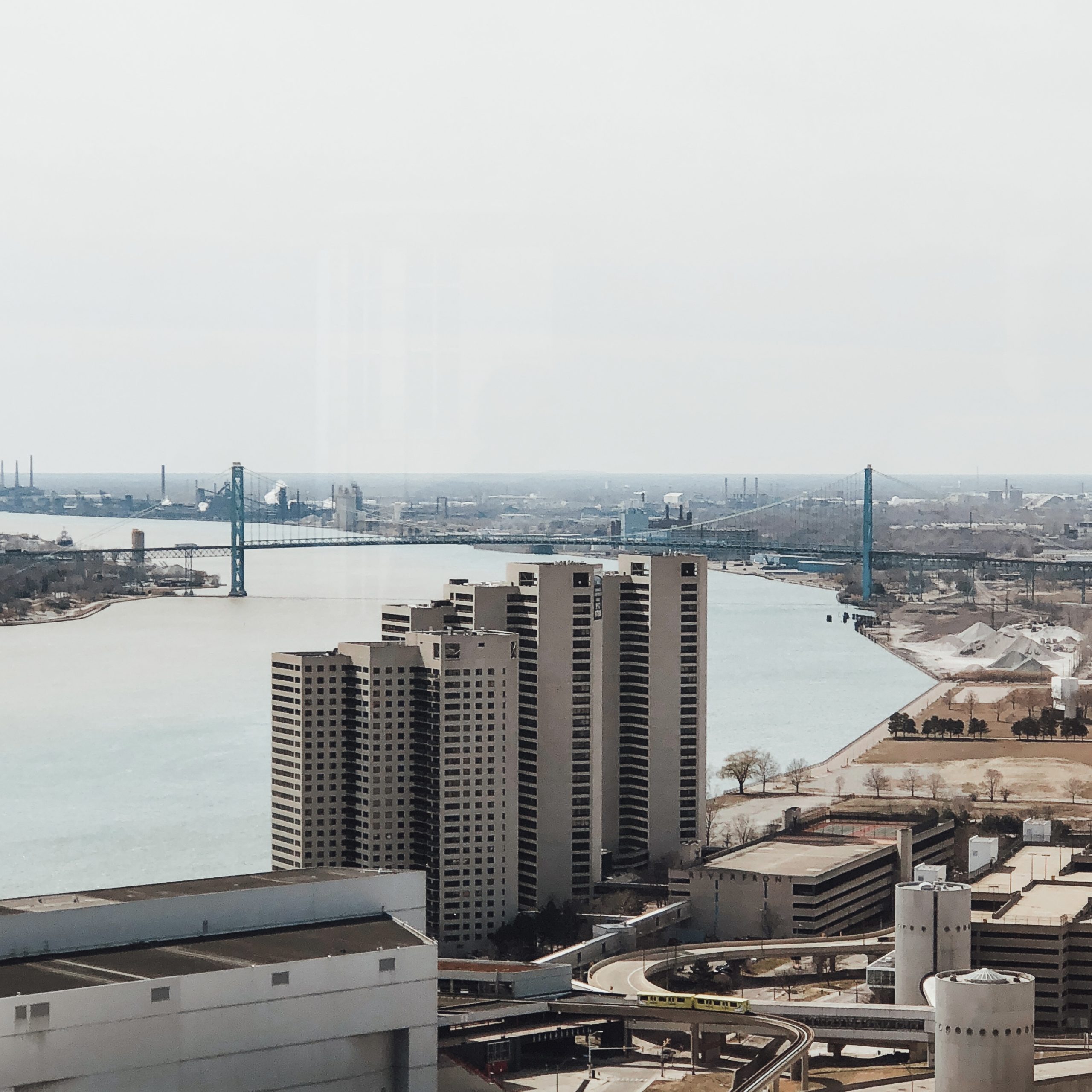 The Ally Detroit Center, my favorite building in Detroit, which I hope to be able to visit one day, if only for the view on the Guardian …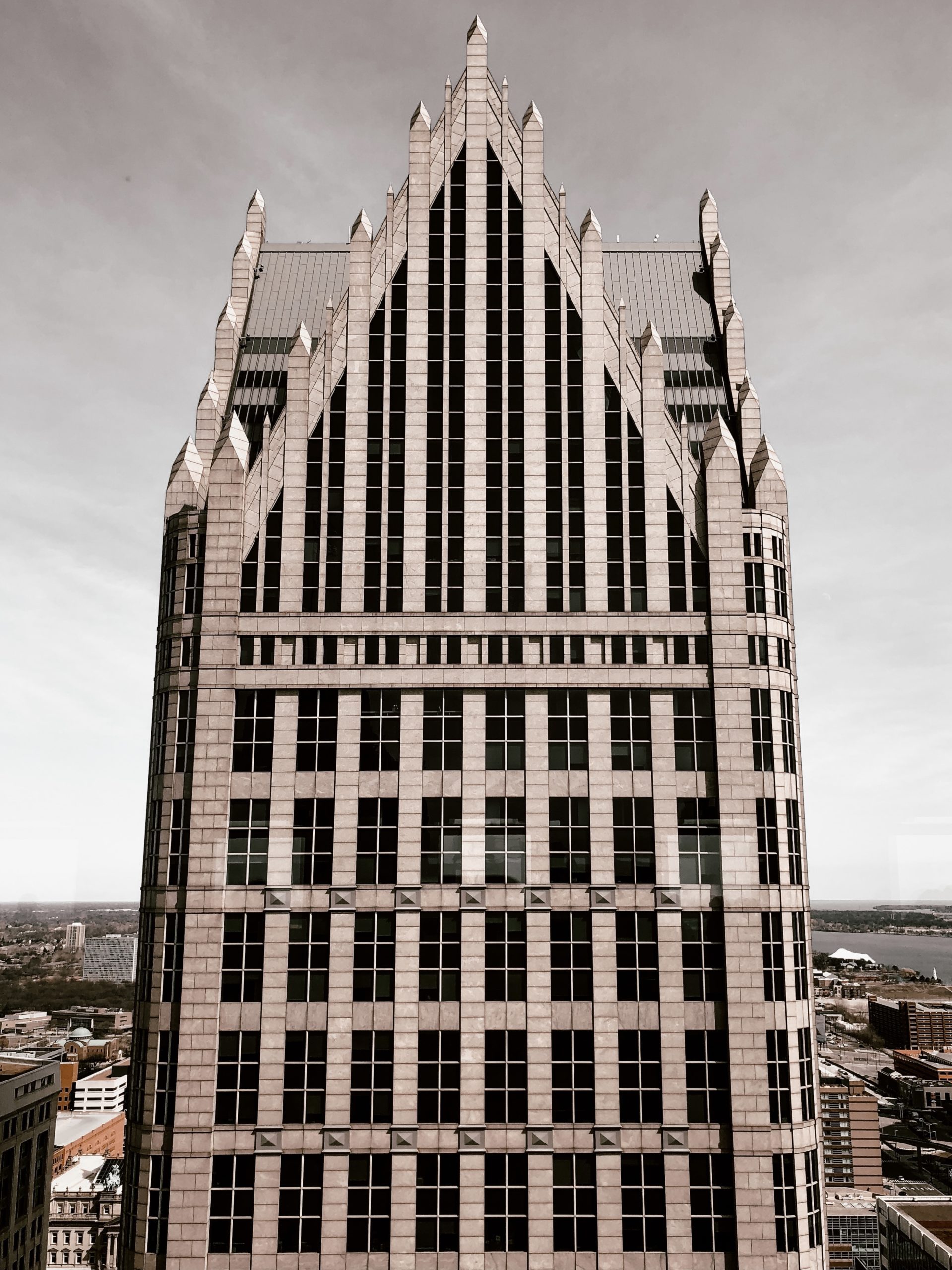 And voila! I hope you enjoyed this little visit. I wish you a good weekend, and see you next Friday!
XO 🏙
*Motor City: Detroit's nickname.