"The real journey of discovery consists not in seeking new landscapes but in having new eyes."
Marcel Proust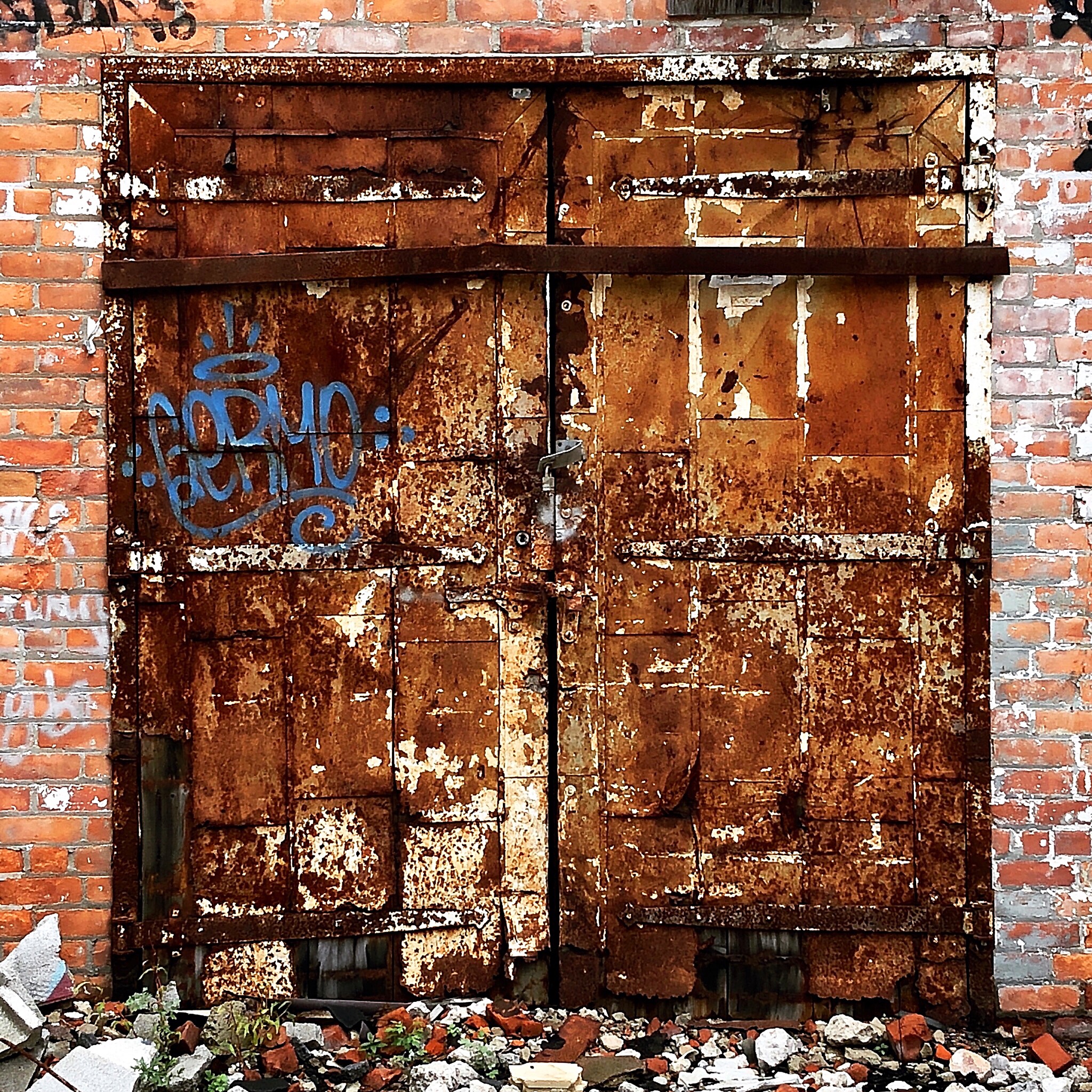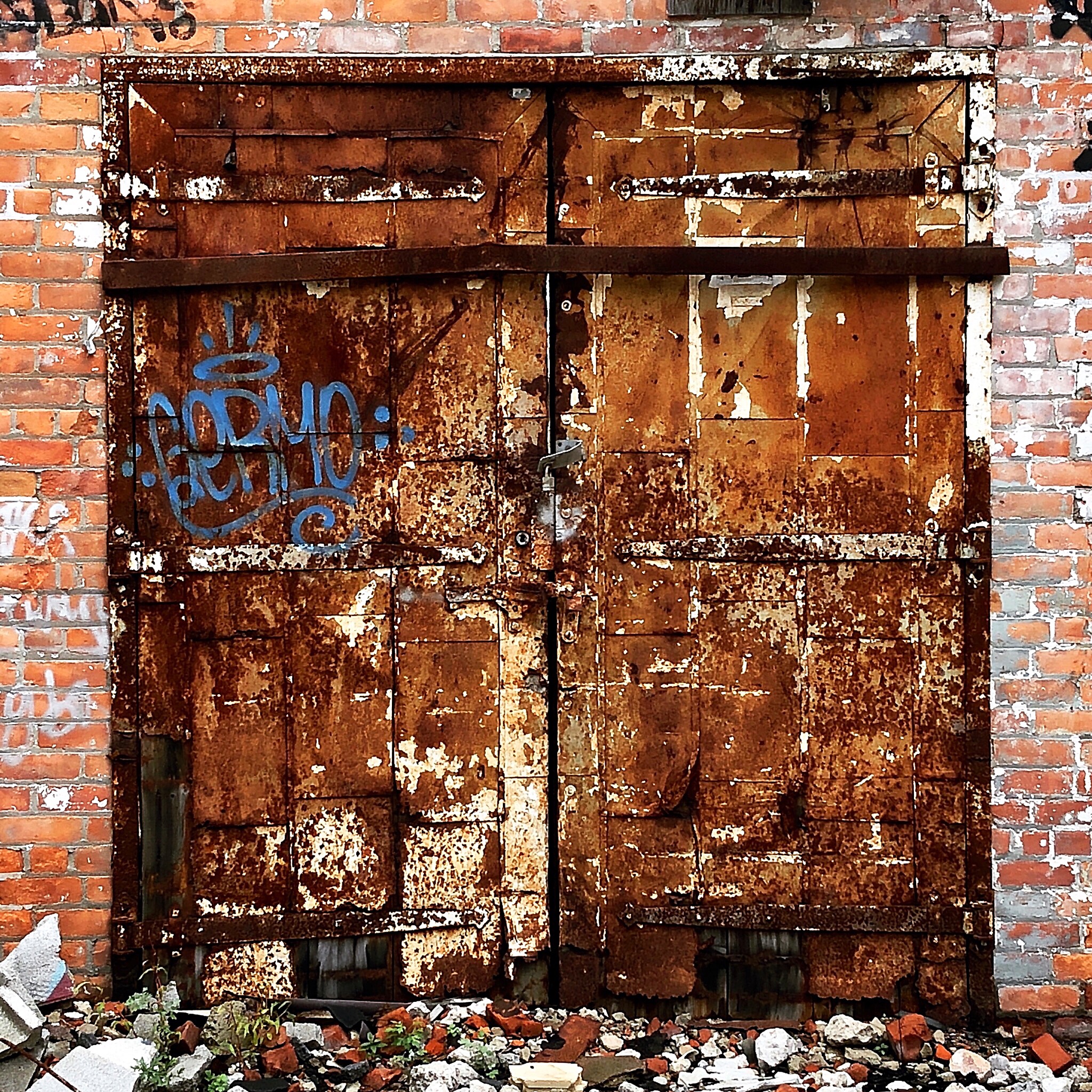 Does your inner Spielberg wakes up when you read the title ? I like it when you perceive the vibe. So now we will be able to start the article in a good mood for once! #joke
Hi Indiana Jones,
These holiday summers always make me go back into philosophical questions so let's not break the rule:
– Have you ever wanted to go on an adventure?
– "No, I do not like big bugs like my arm, I am not a contestant at Survivor …" #philosowhat?
Ok, very good, I read you loud and clear. But do you know that the adventure is not limited to visiting the Amazon rainforest ? Near you, you can also discover ruins of civilizations that have disappeared today, old witnesses of our past however not so old and no needs to go back to the Romans or the Renaissance.
Sometimes it only takes us a few decades to relegate what could be an institution at the rank of forgotten ruin.
The industrial age. If you are of my generation we have studied it in high school and it fascinated me as much as frightened. Taylorism, Fordism, Chaplin and "Modern Times" … Have we really changed so much since that time?
You have surely seen according to the wall picture of this blog that I am in love with Detroit. Can we fall in love with a city? At least it won't ask for alimony lol. Whatever a few months ago I had the pleasure of visiting the mythical Packard factory.
The 47 buildings were designed by the architect Albert Kahn at the beginning of the 20th century. From 1903 to 1958 Packard Plant was the flagship of the automobile. The decline and the crisis has been right on this beautiful factory. It served as a storage area until the late 1990s and has been abandoned since then.
The company "Pure Detroit" works since 1998 to promote the tourism in the amazing gorgeous city of Detroit, and organizes visits of this forbidden access plant.
So I guess you have understood, today we are doing a photo report of Packard Plant, to make you discover what it was and what is left, and my absolute passion for street art…
The good times
And it's not just a pun with French since as Packard Plant was erected in 1903, in this peaceful and luxurious historical period that was the "Belle Epoque" (1871-1914, you're welcome).
Here is what the plant looked like then (pictures borrowed from the website "The Packard Plant Project". There are many others on their site for black and white pictures enthusiasts ) :
A hell of a beast isn't it?
Here is a nice photo montage that I have found on the Pure Detroit website, which calls my humble philosopher soul once again: This picture reminds me that nothing is definitive. Maybe today you are a king but tomorrow is not guaranteed …
Packard plant today: The outside of the site
We are in November, the weather is awful, it is cold outside and will rain, but the motivation has not decreased. Detroit is beautiful with its stinky weather, that's also why I love it. I don't see beauty where the other people does indeed, but trust me Detroit you are the greatest. #cornyfangirl
But that's not all folks, we had to dress up for (success) the occasion. Your friendly neighborhood in YMCA mode: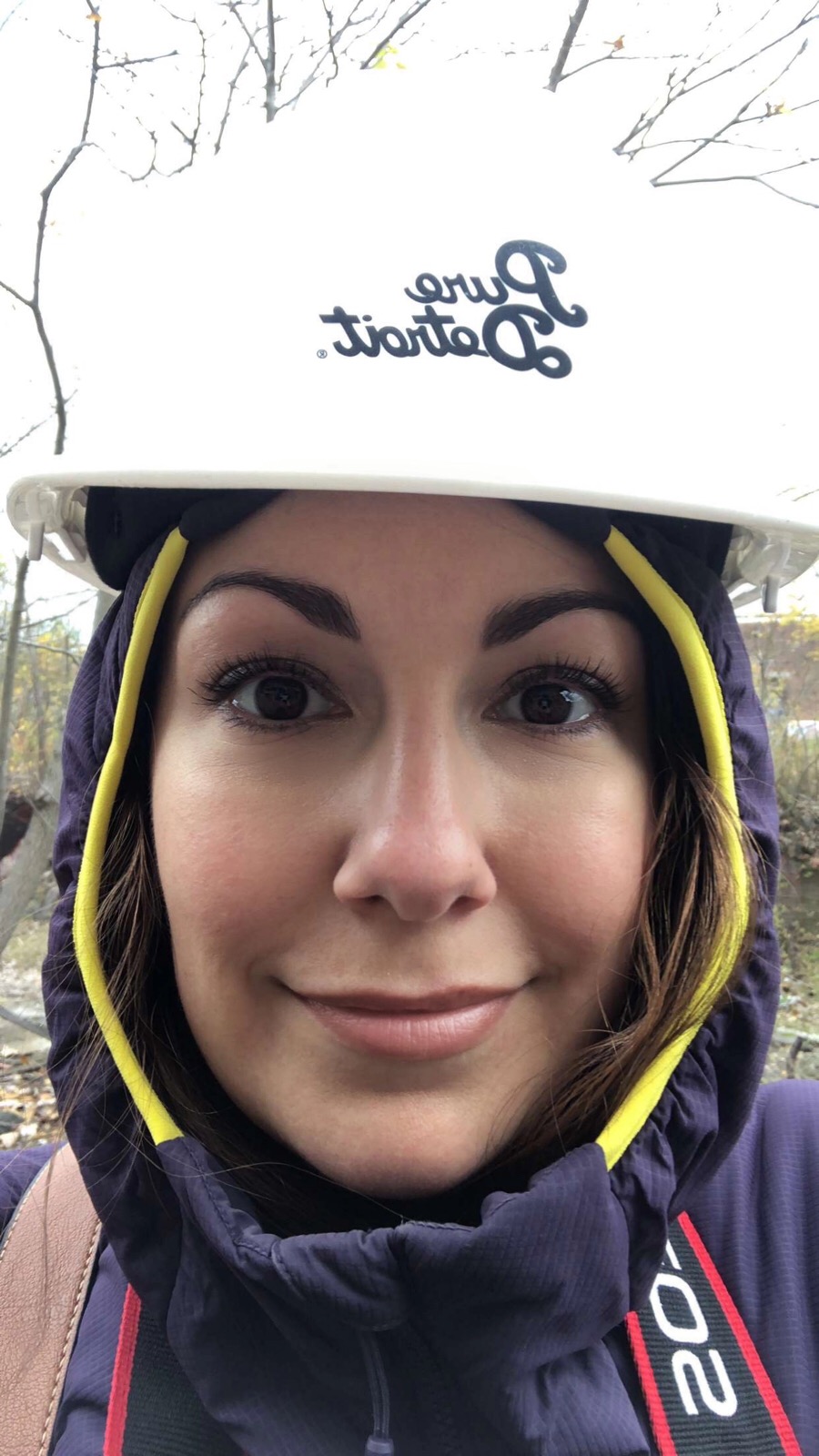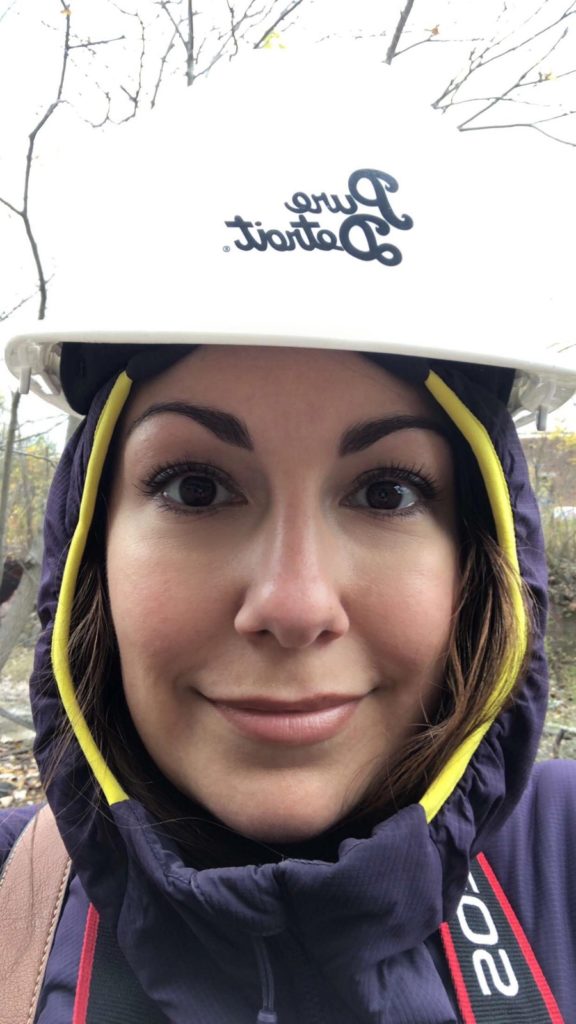 Now that the stage is set, here is where we start the visit: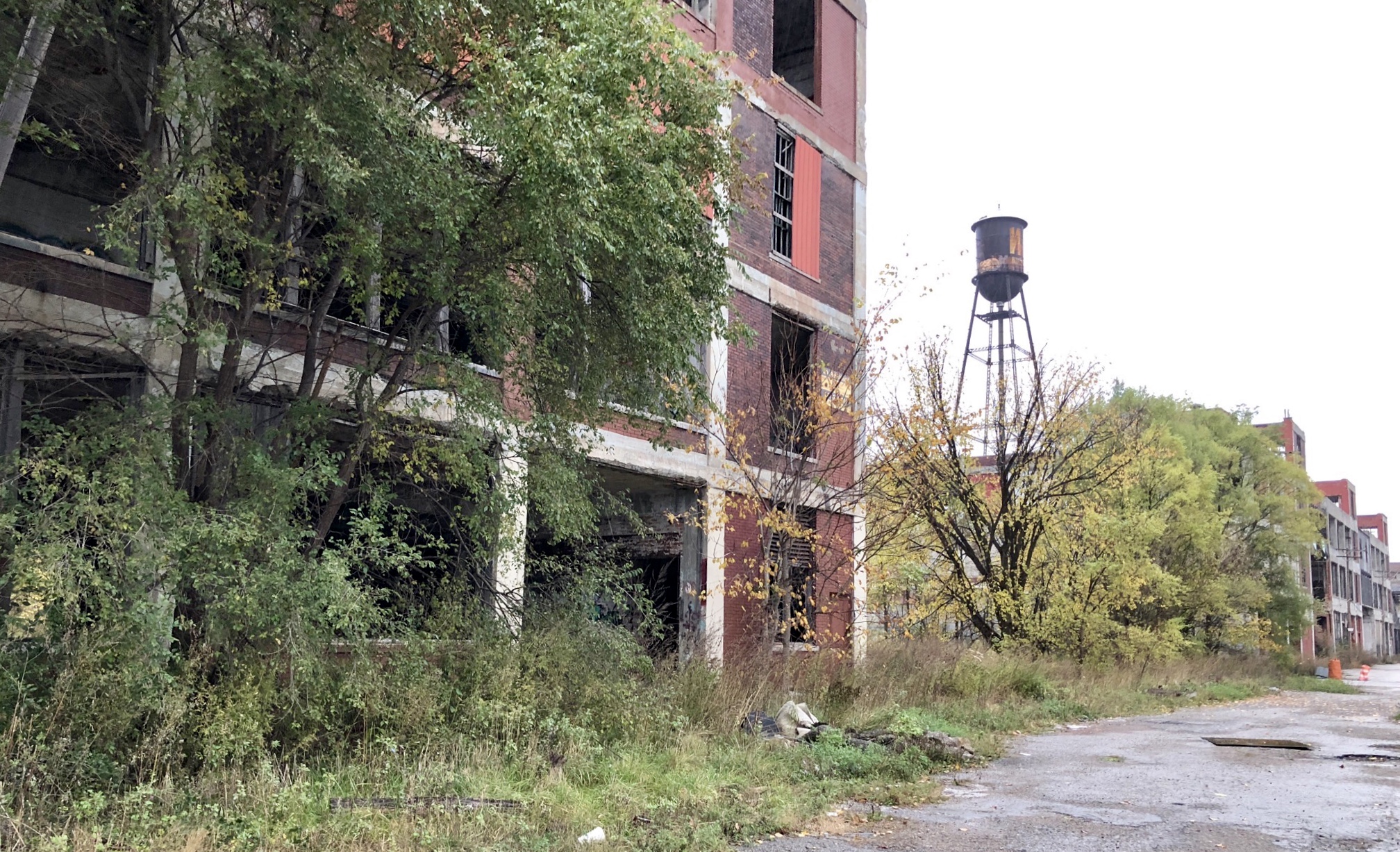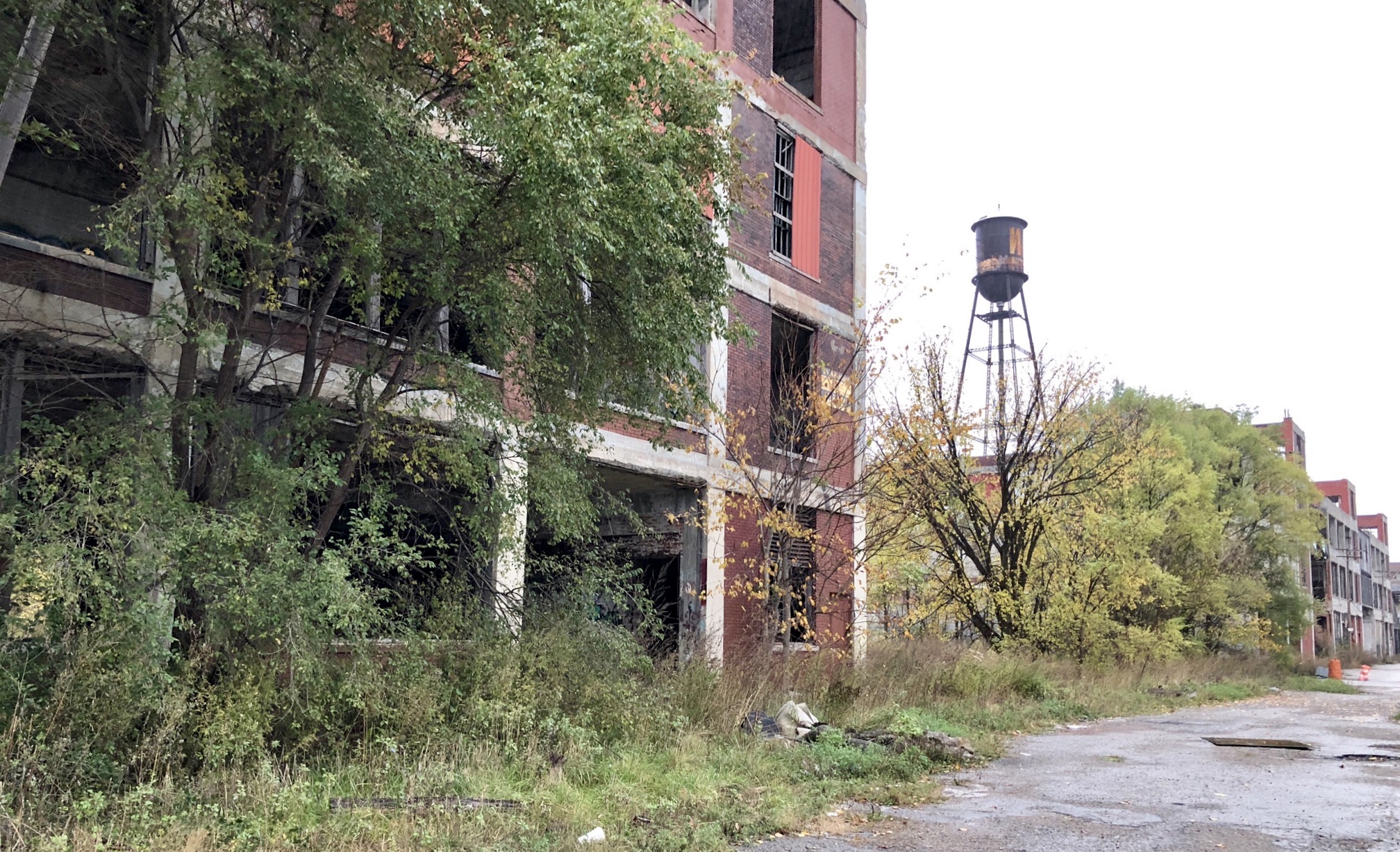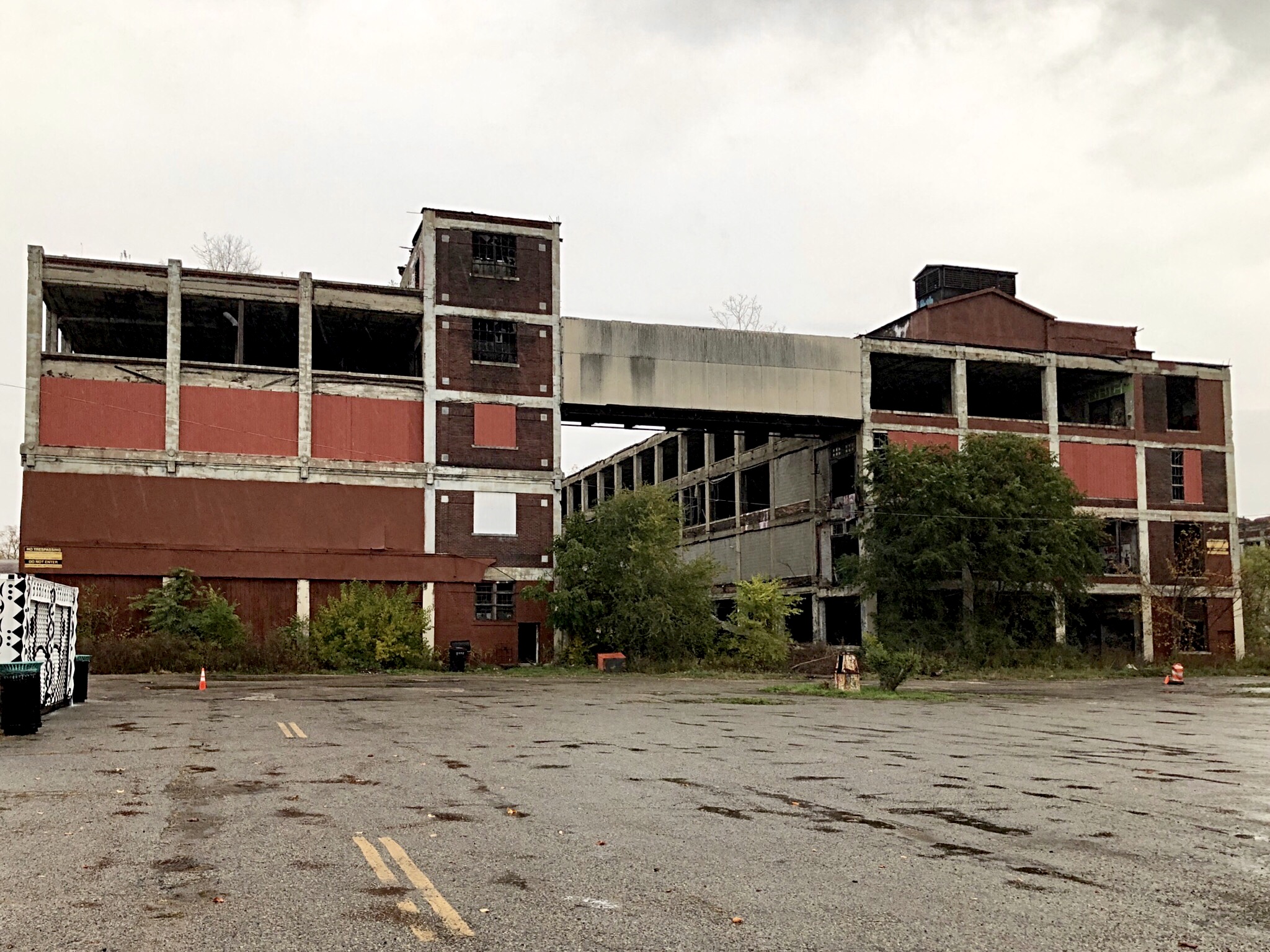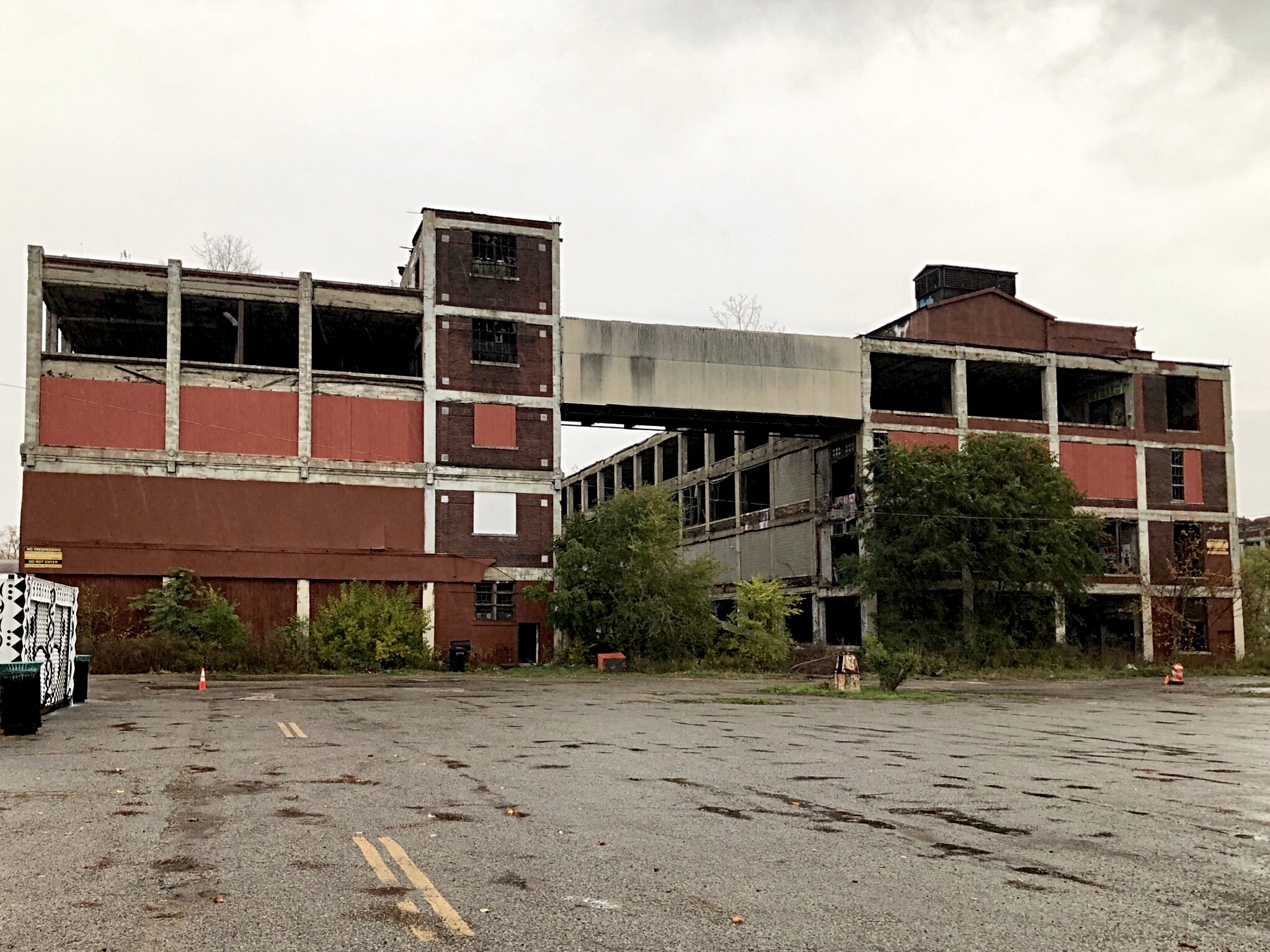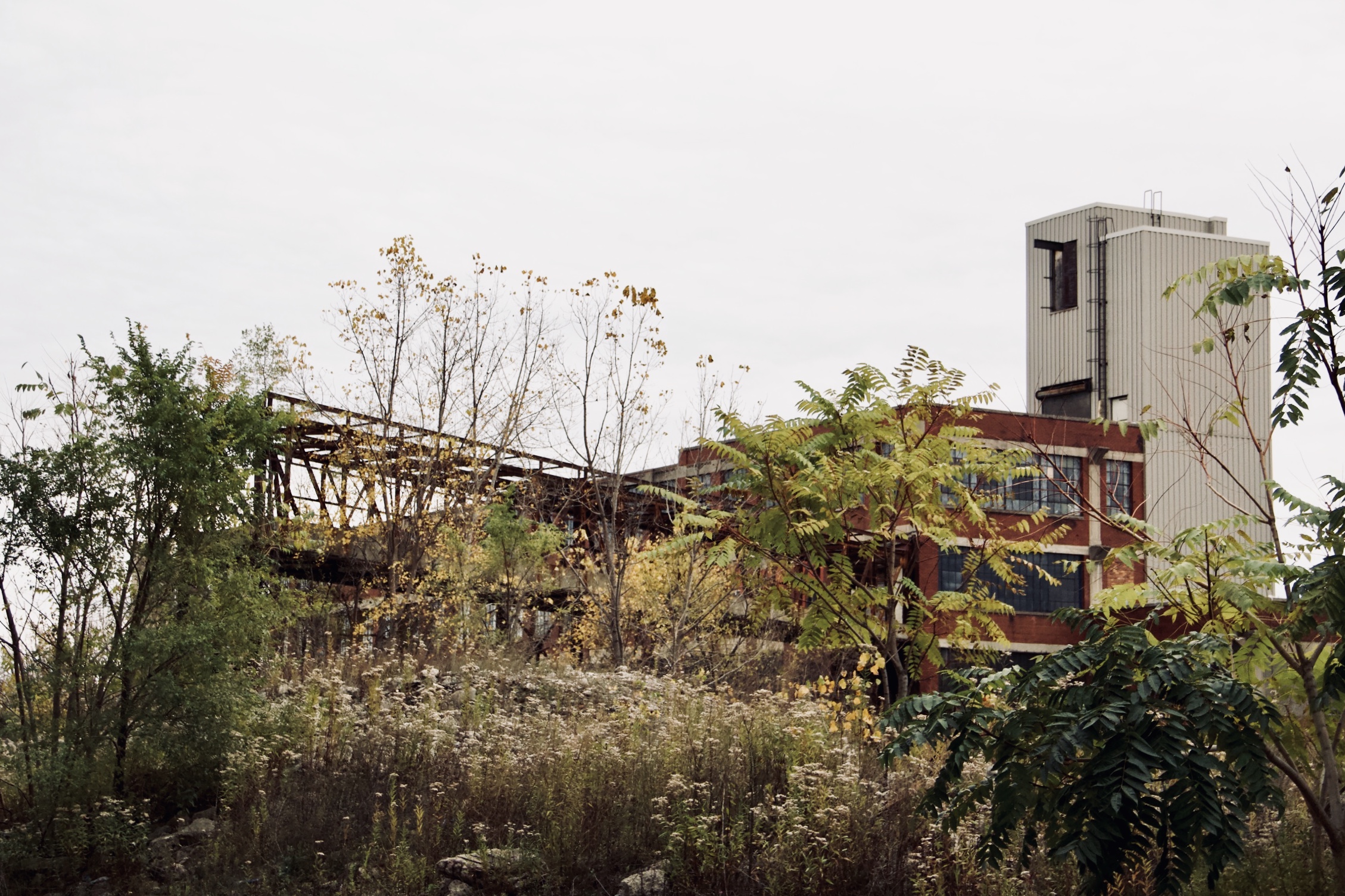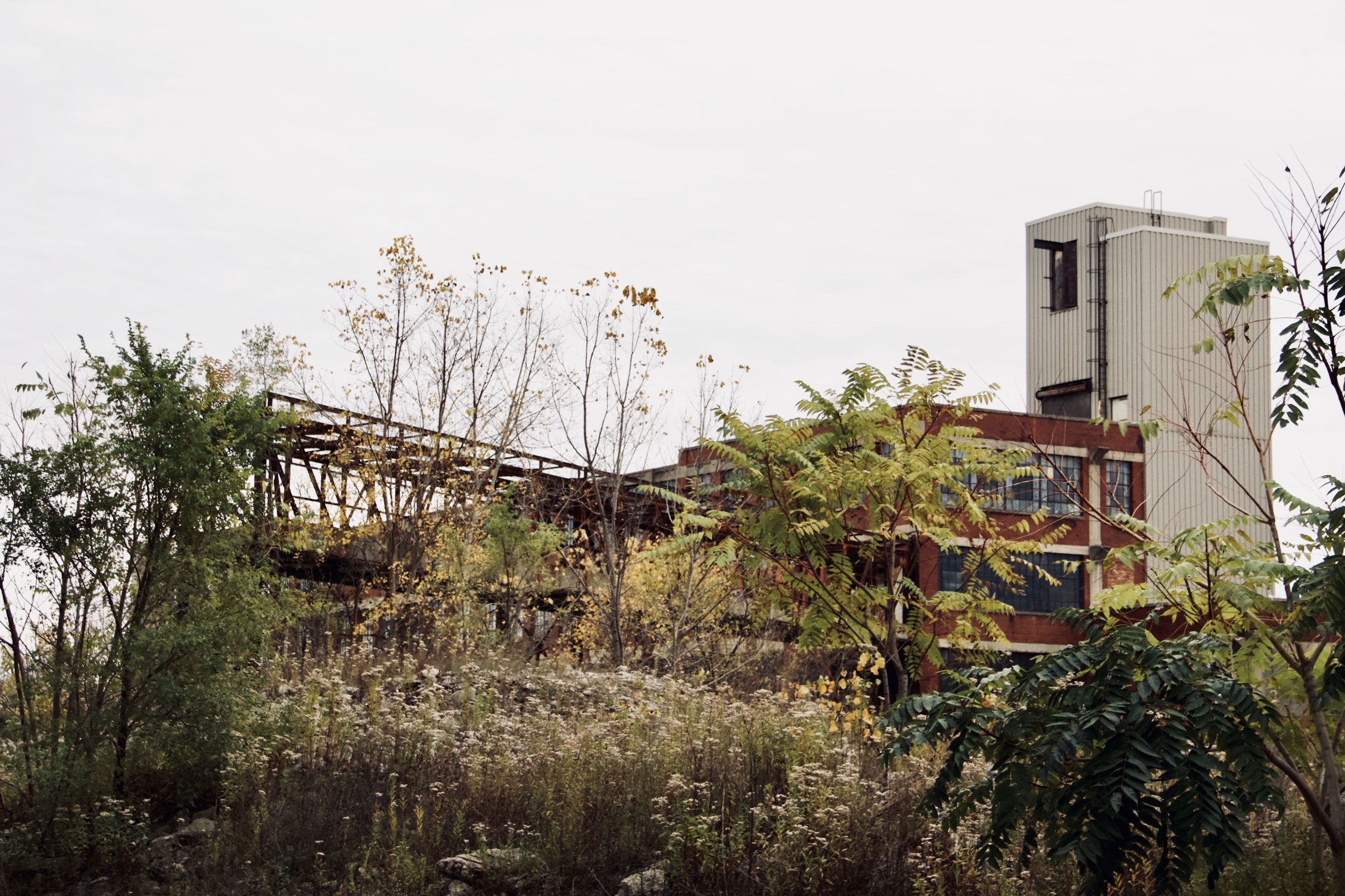 There are moments like these when the black and white, as darkest as possible, call your retina …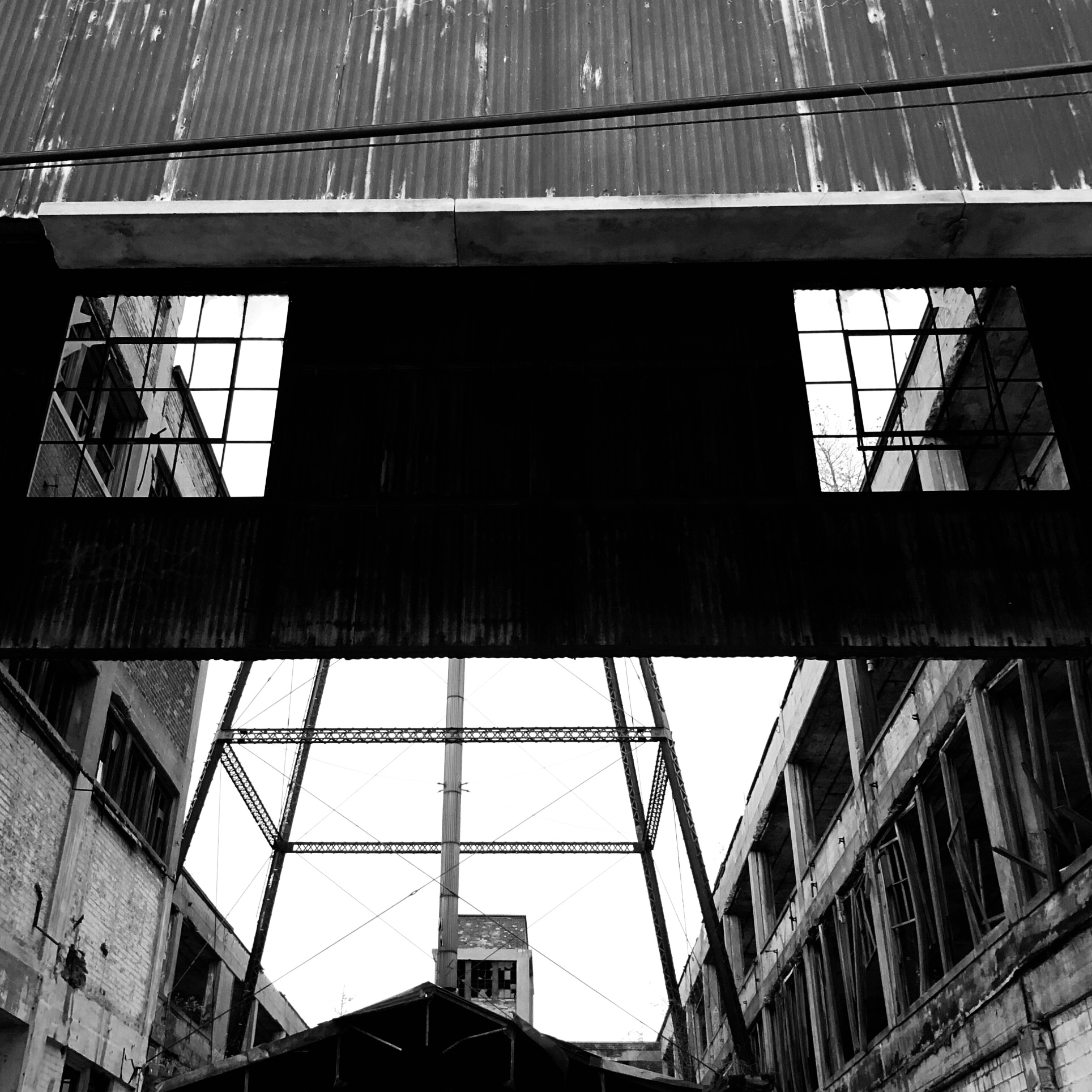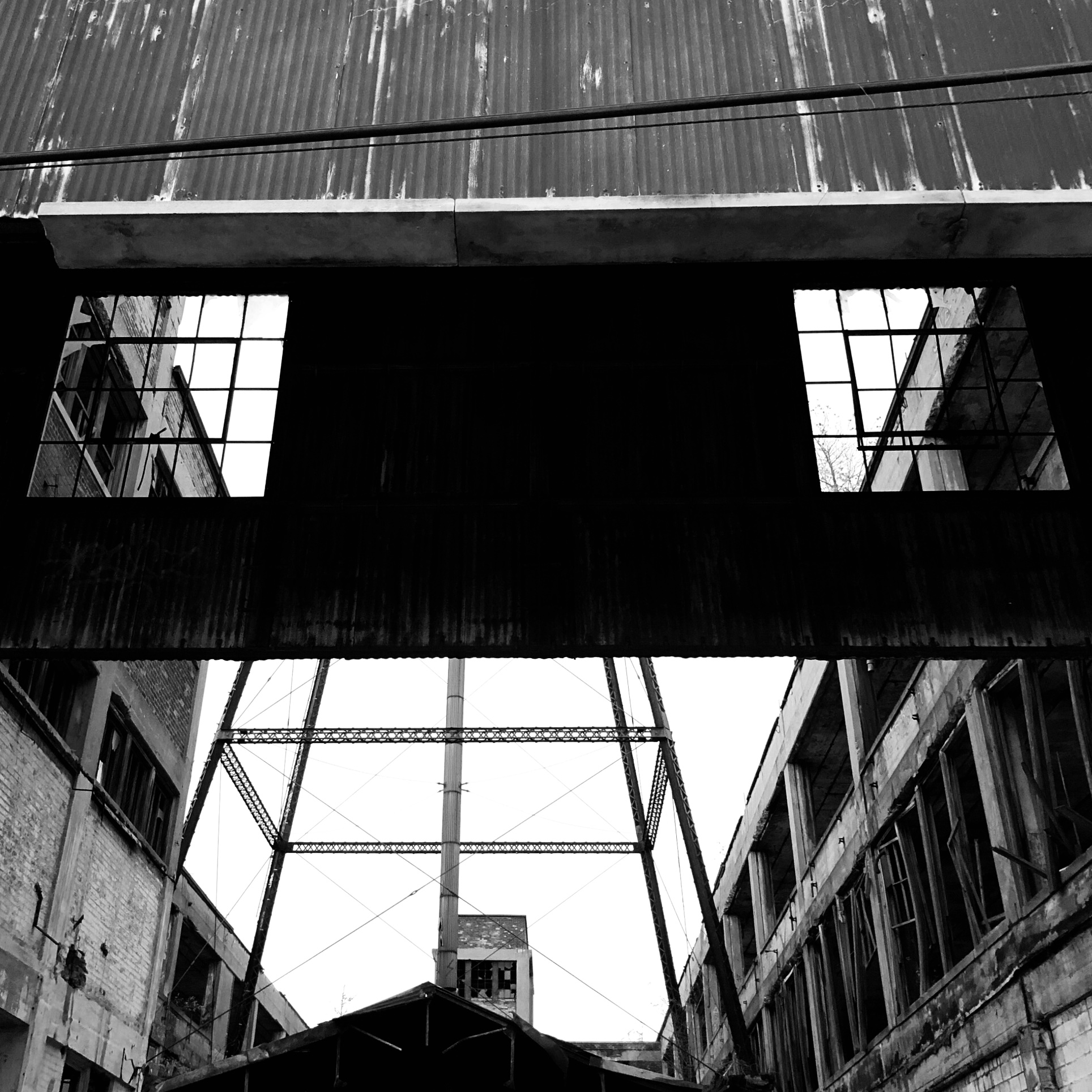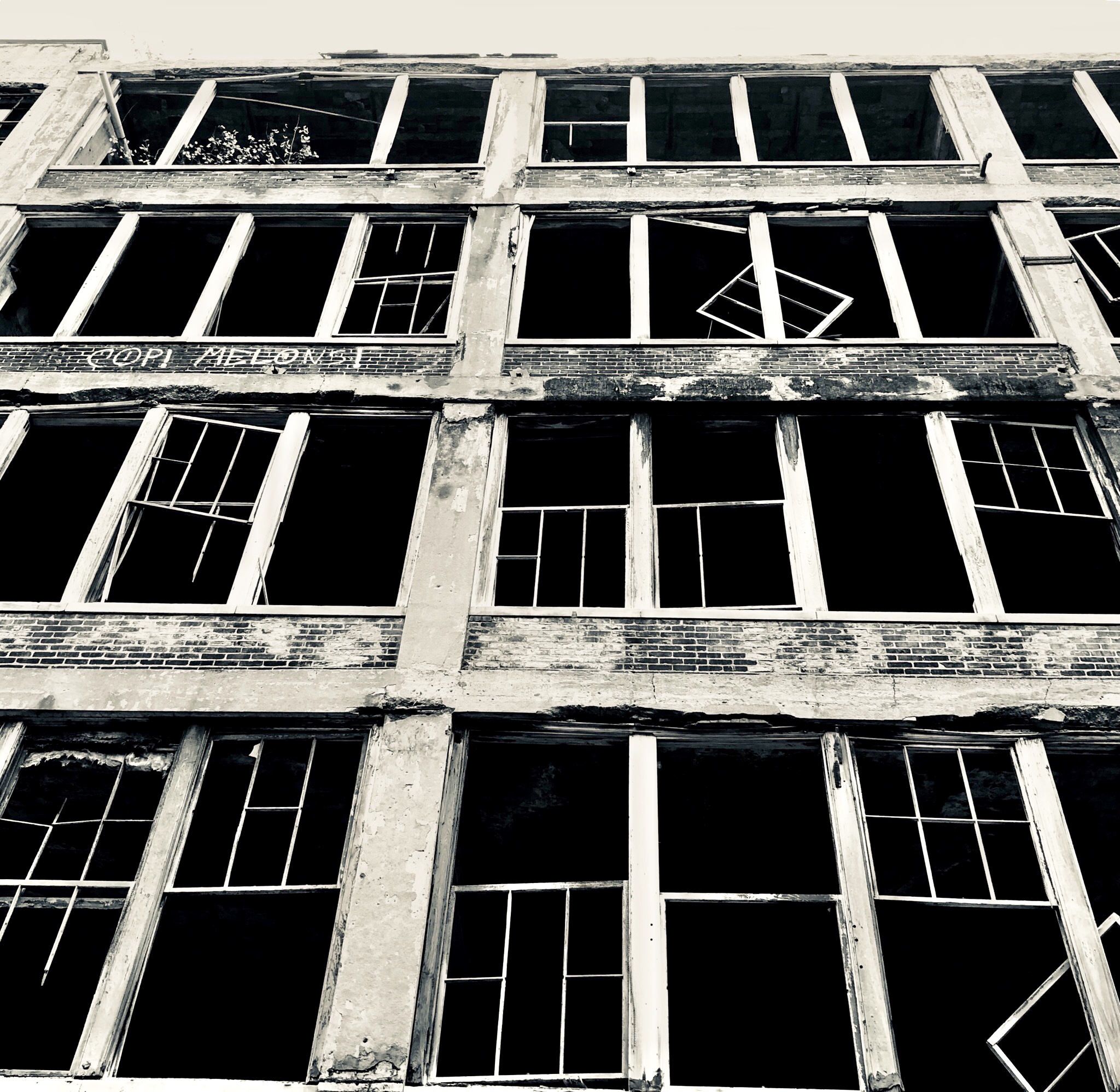 Along the main building: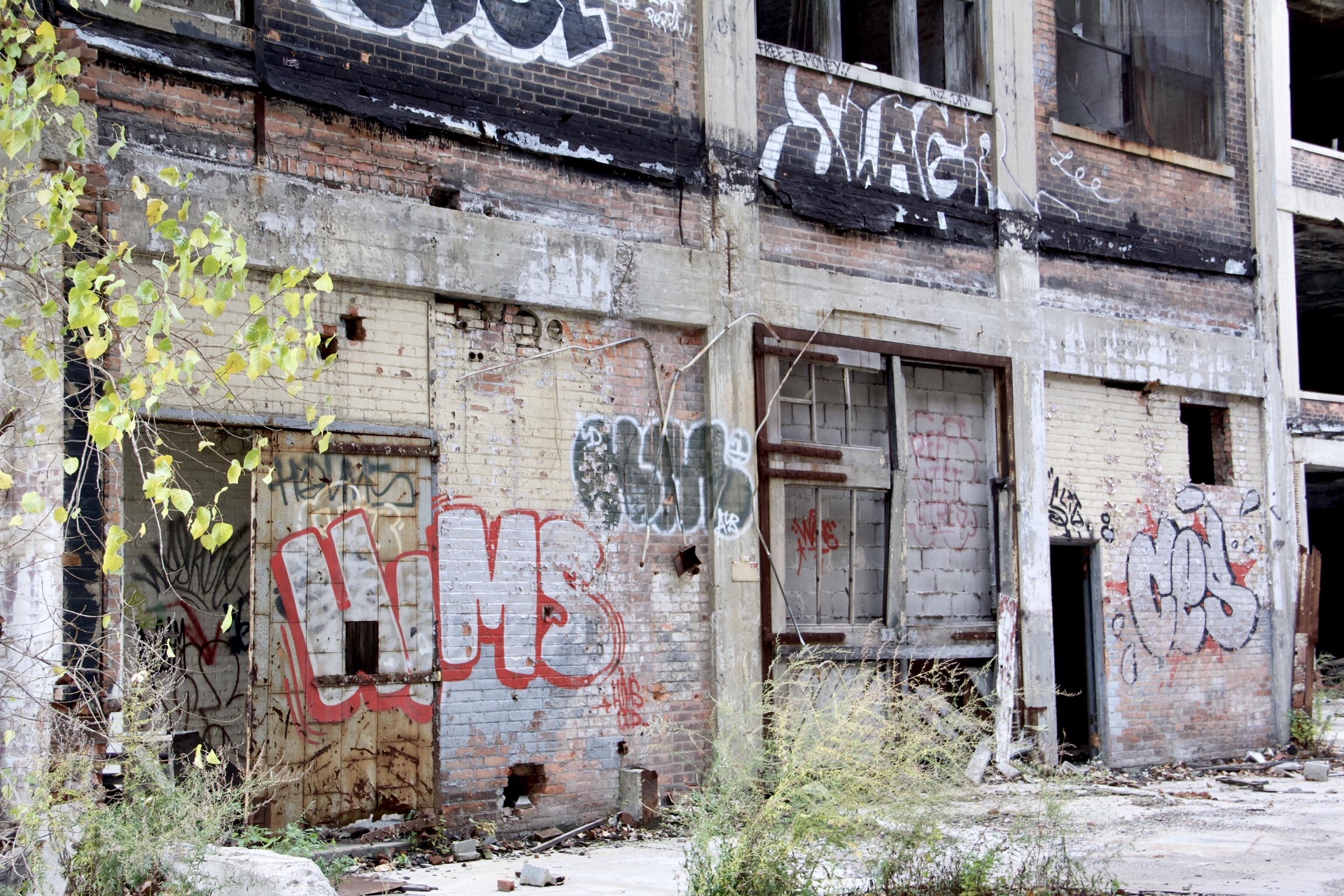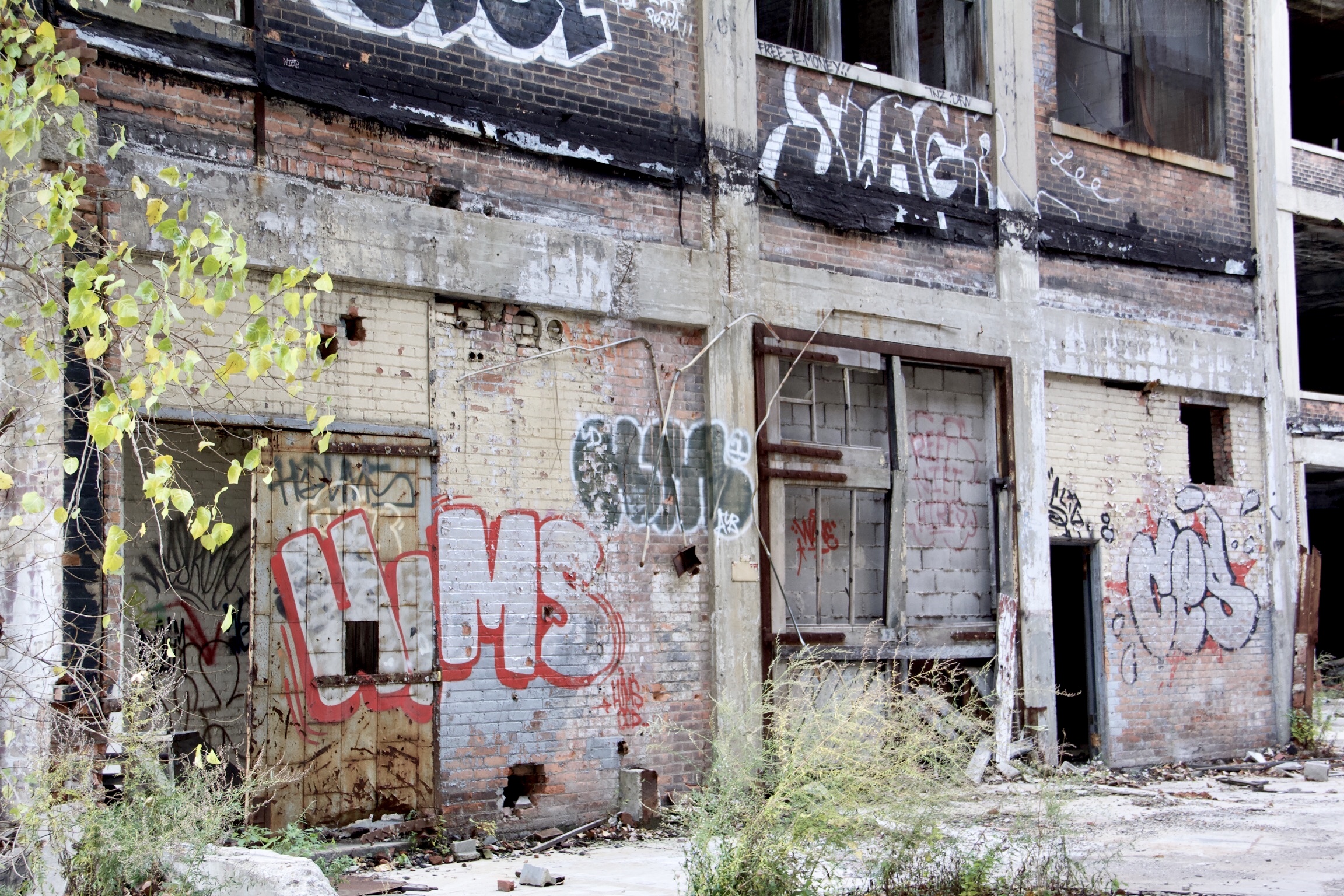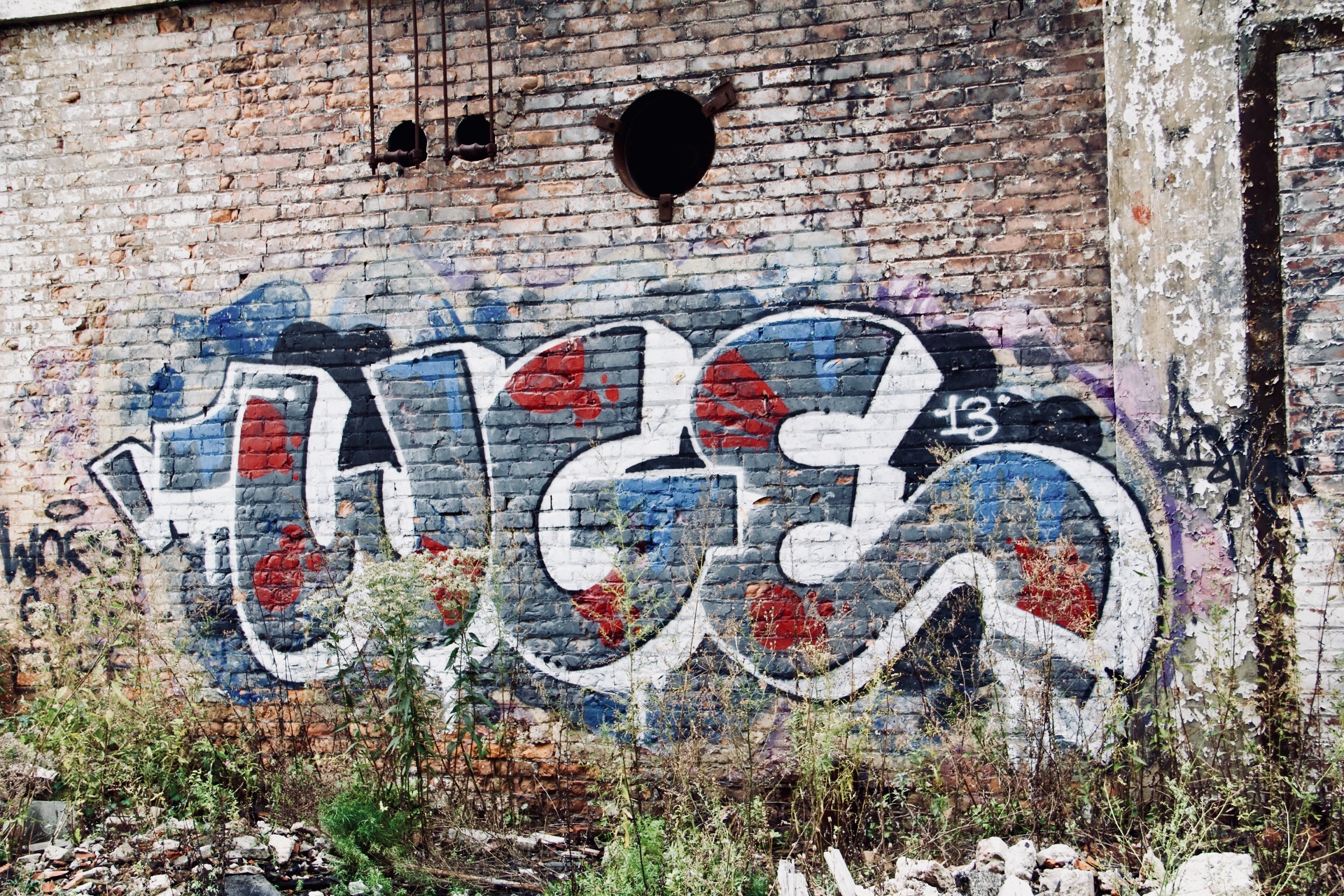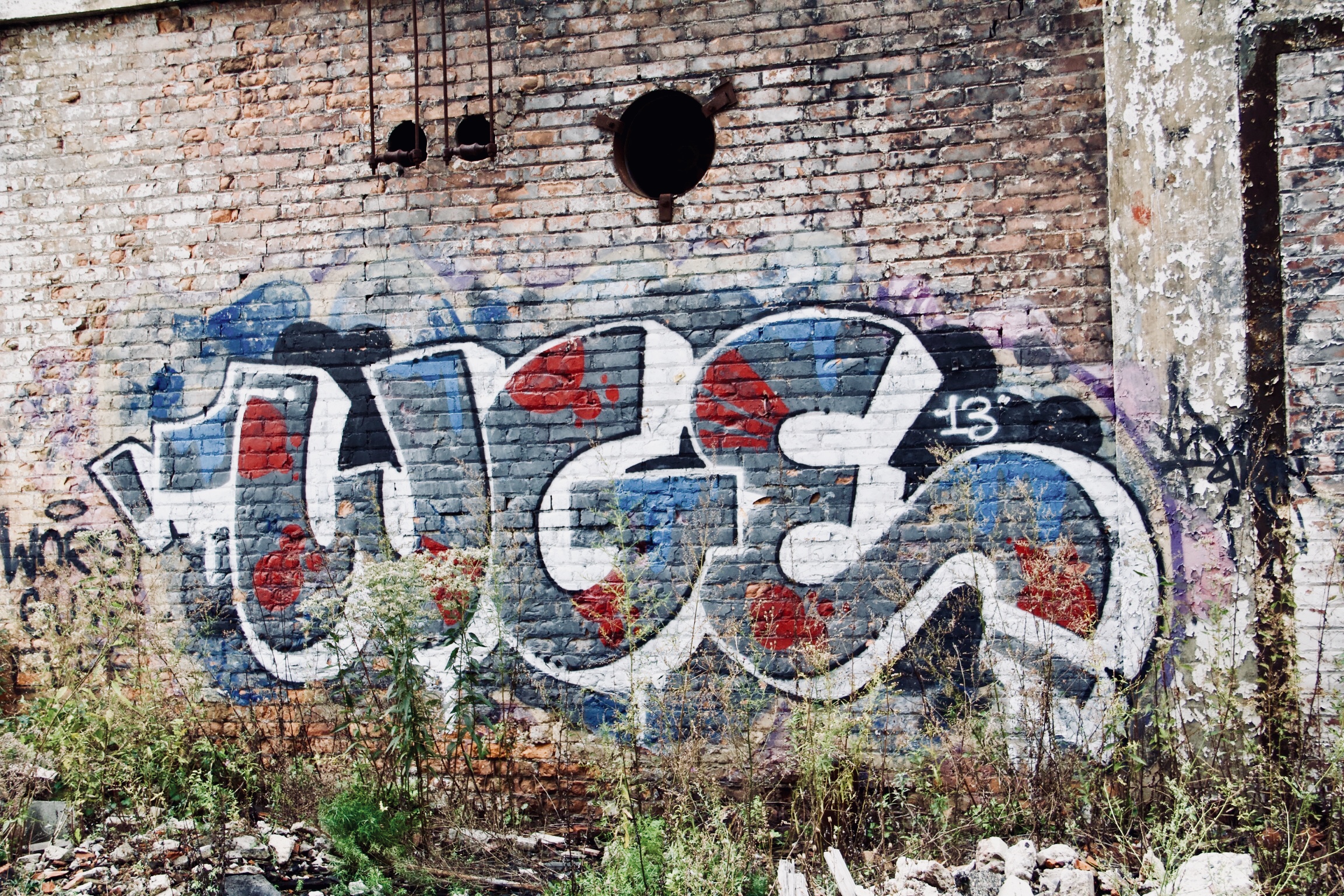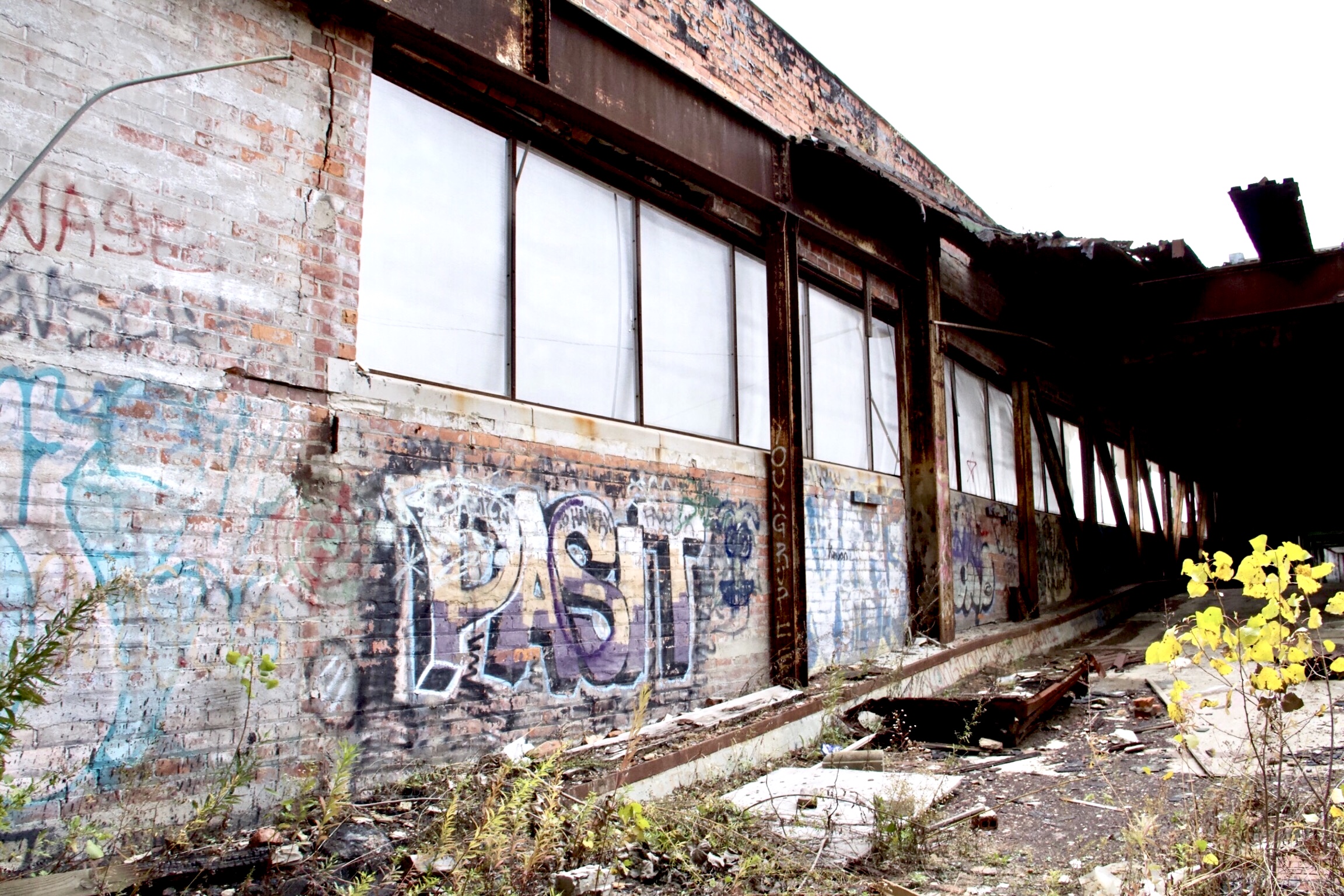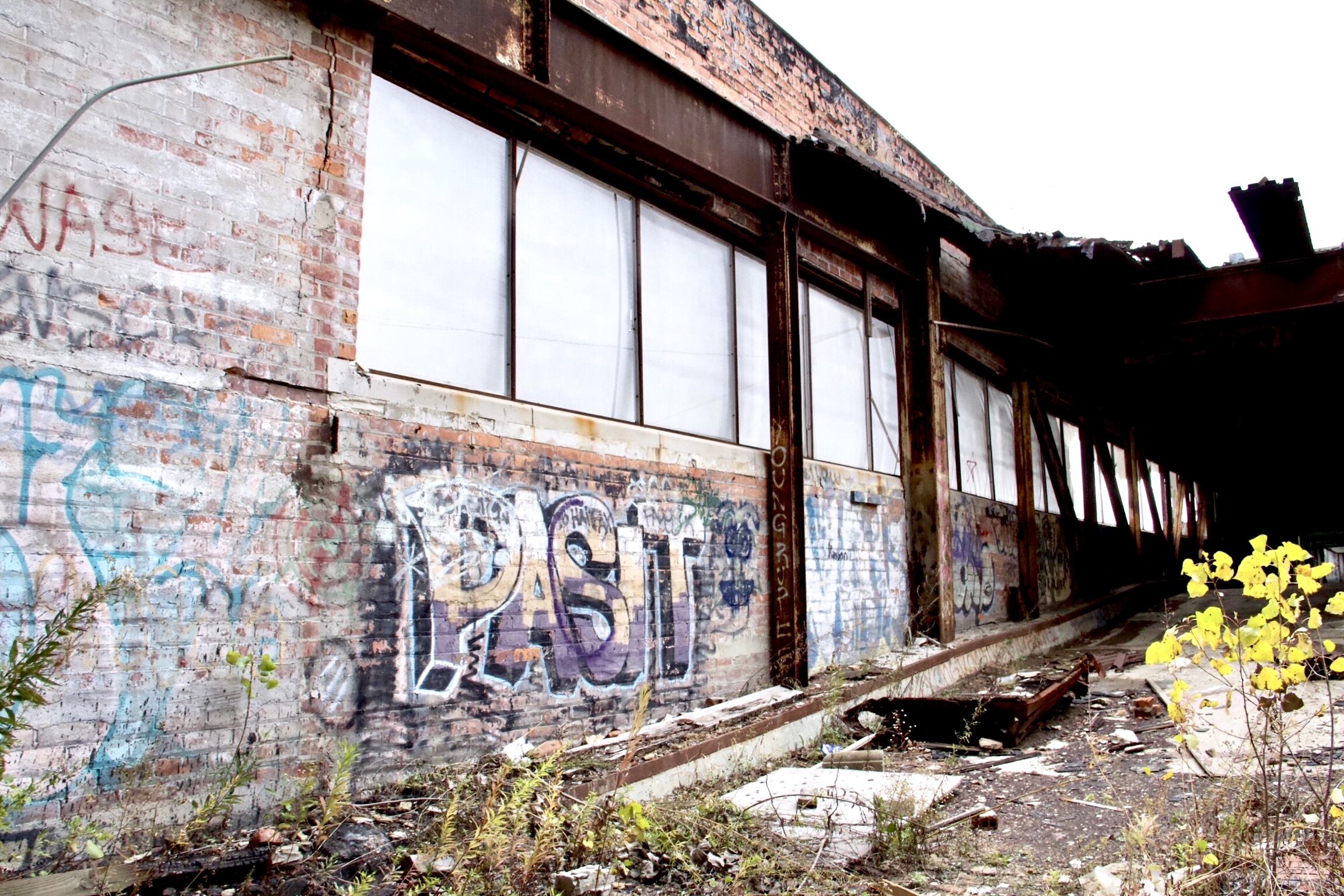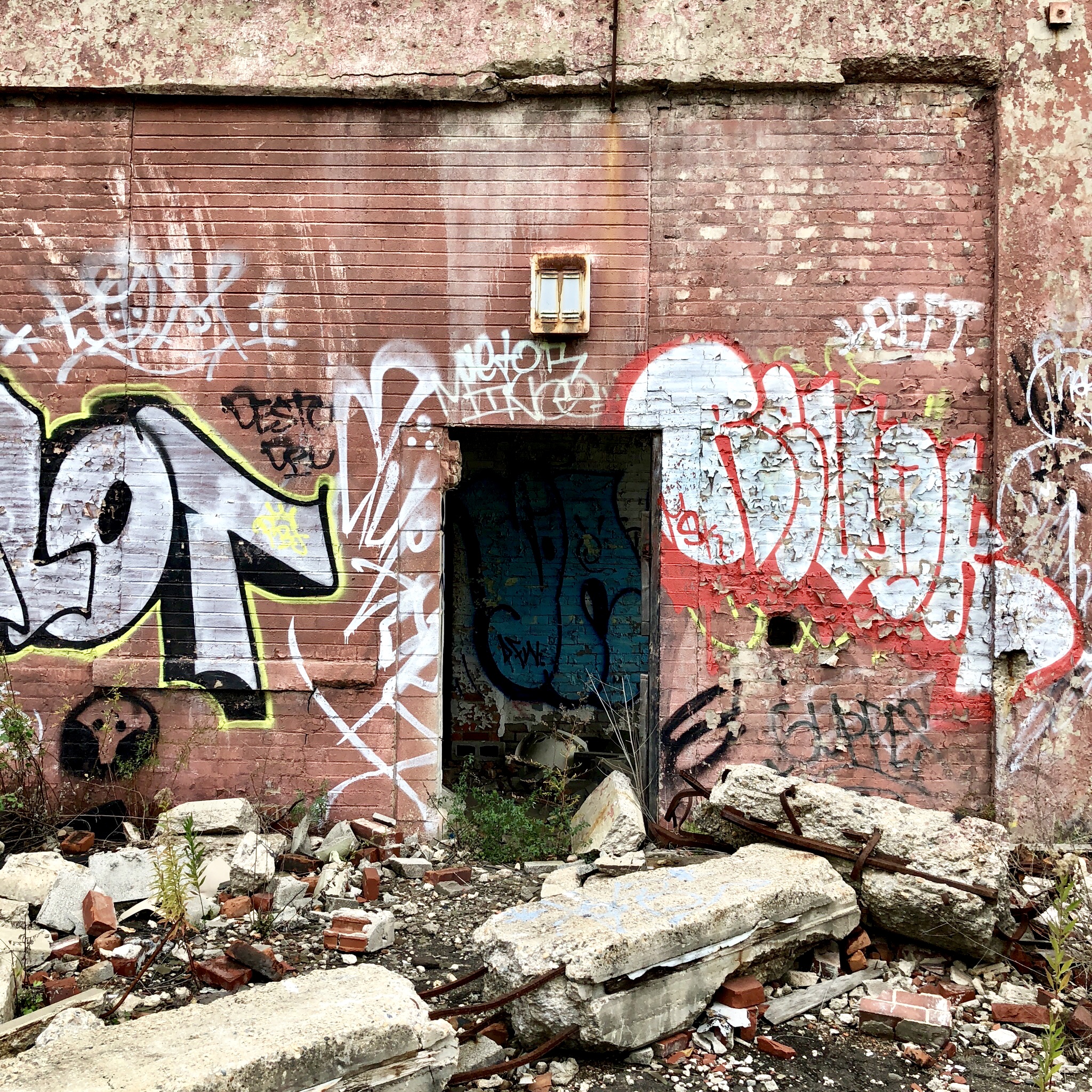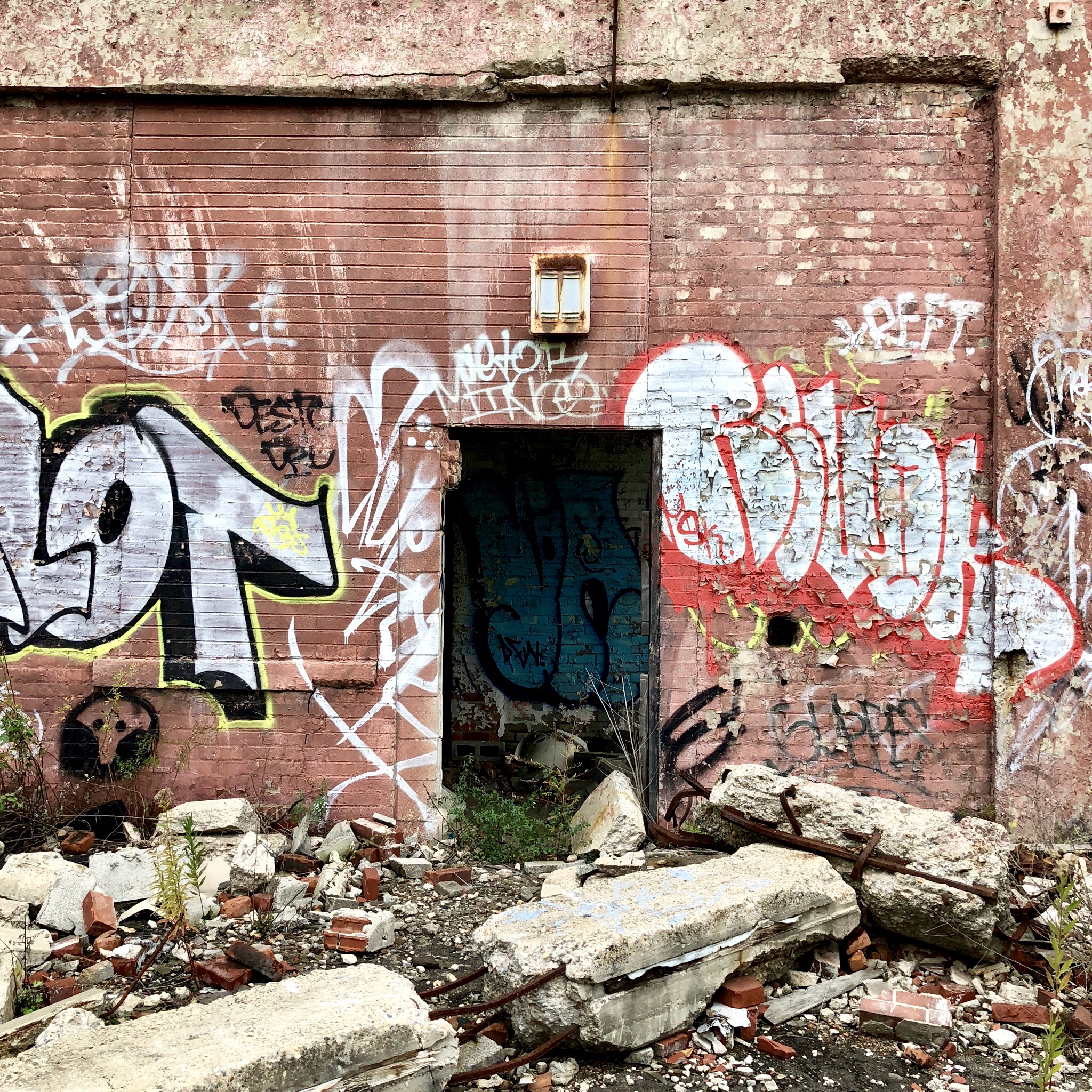 The vacant ruins are a real source of photographic inspiration. Why ? Because in just a few meters you can do lots of great pics!) #thecornyFangirlisback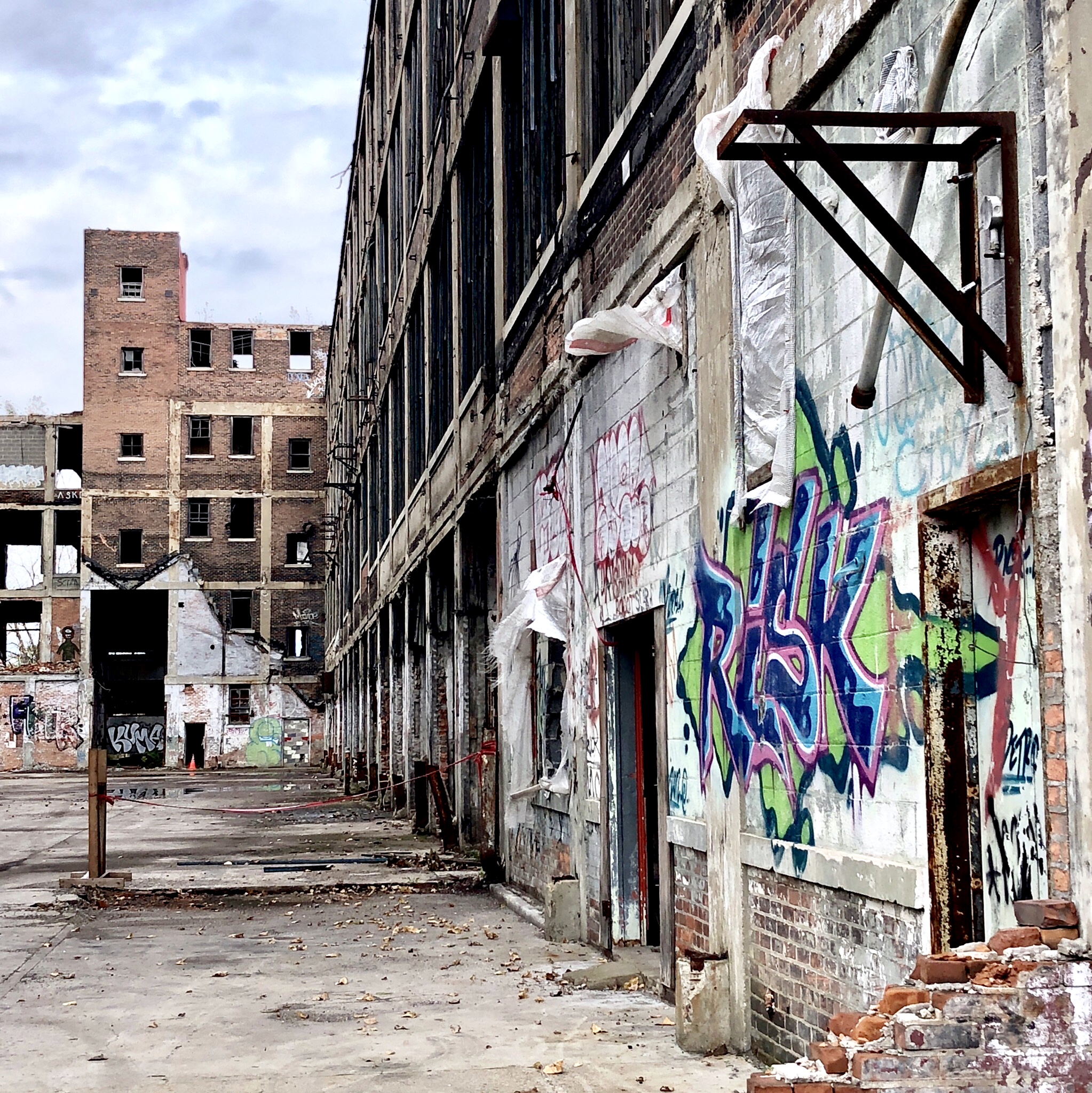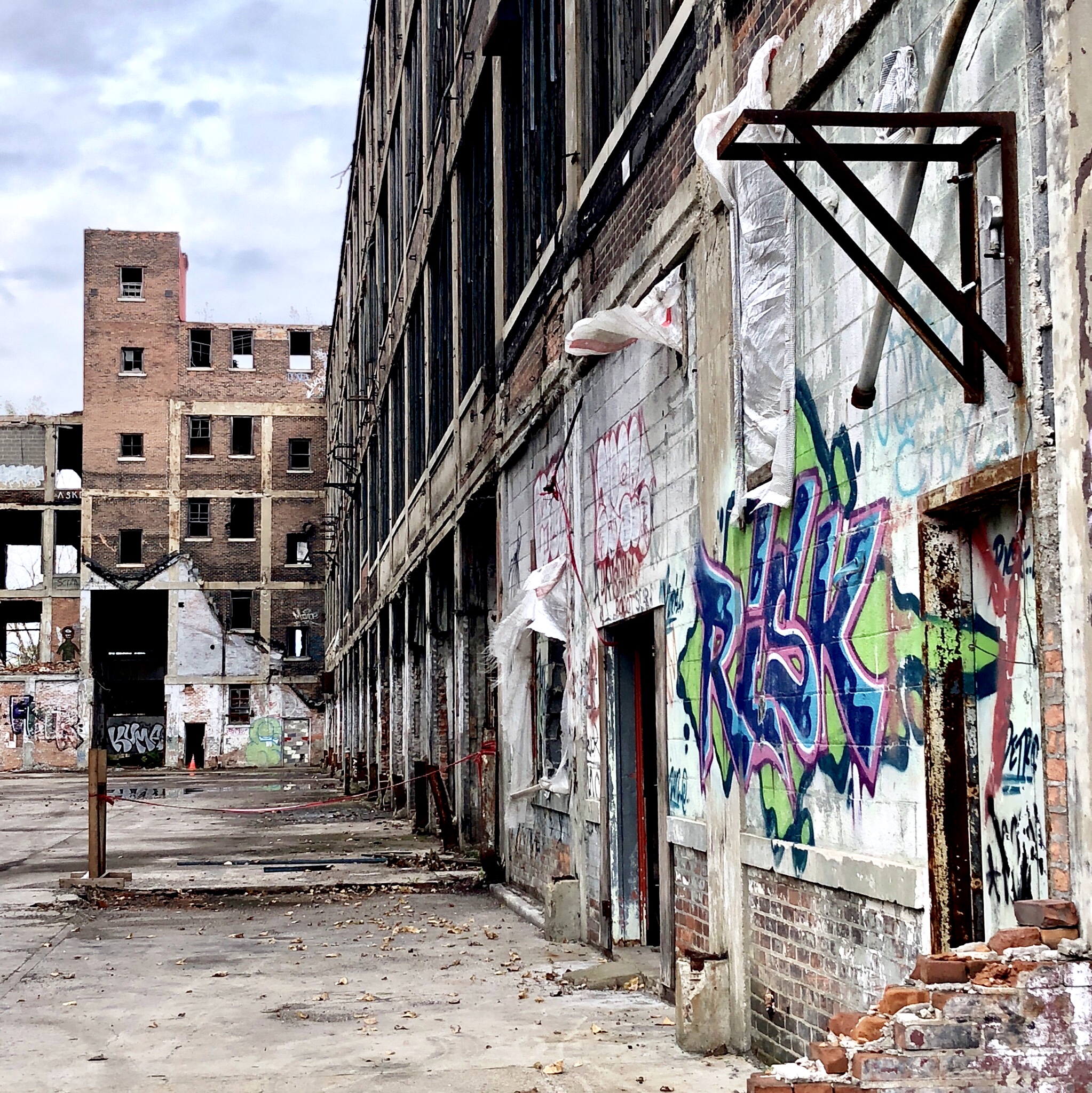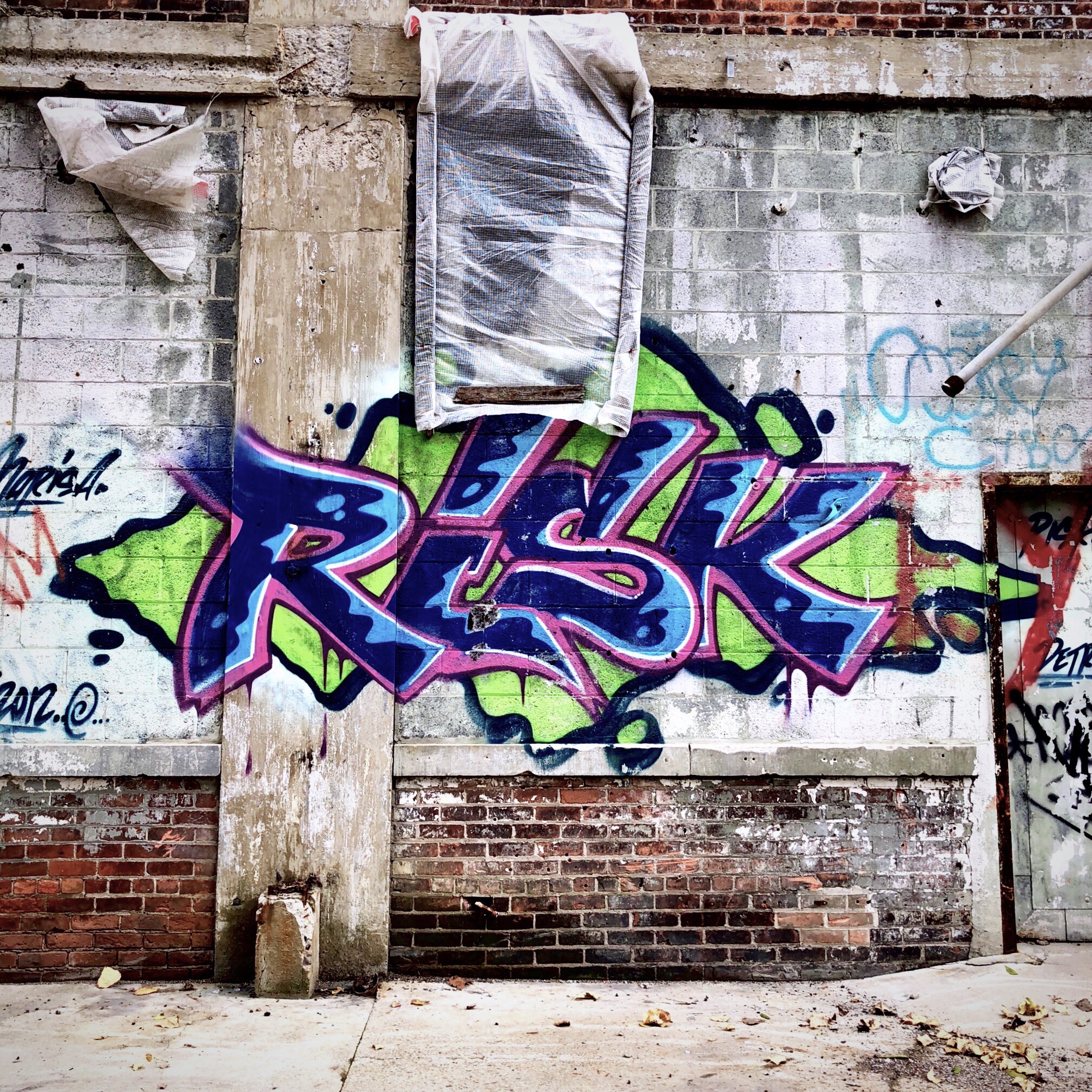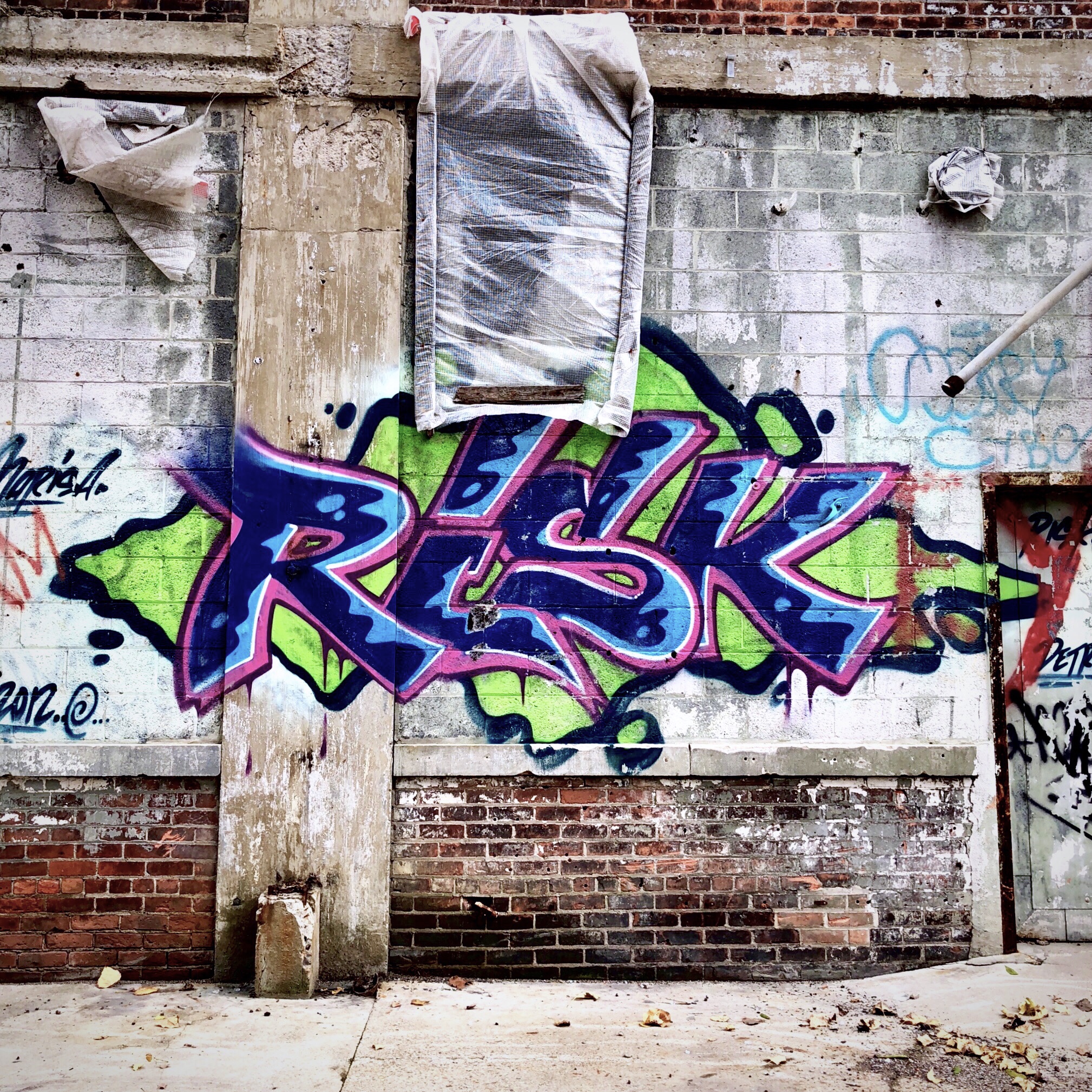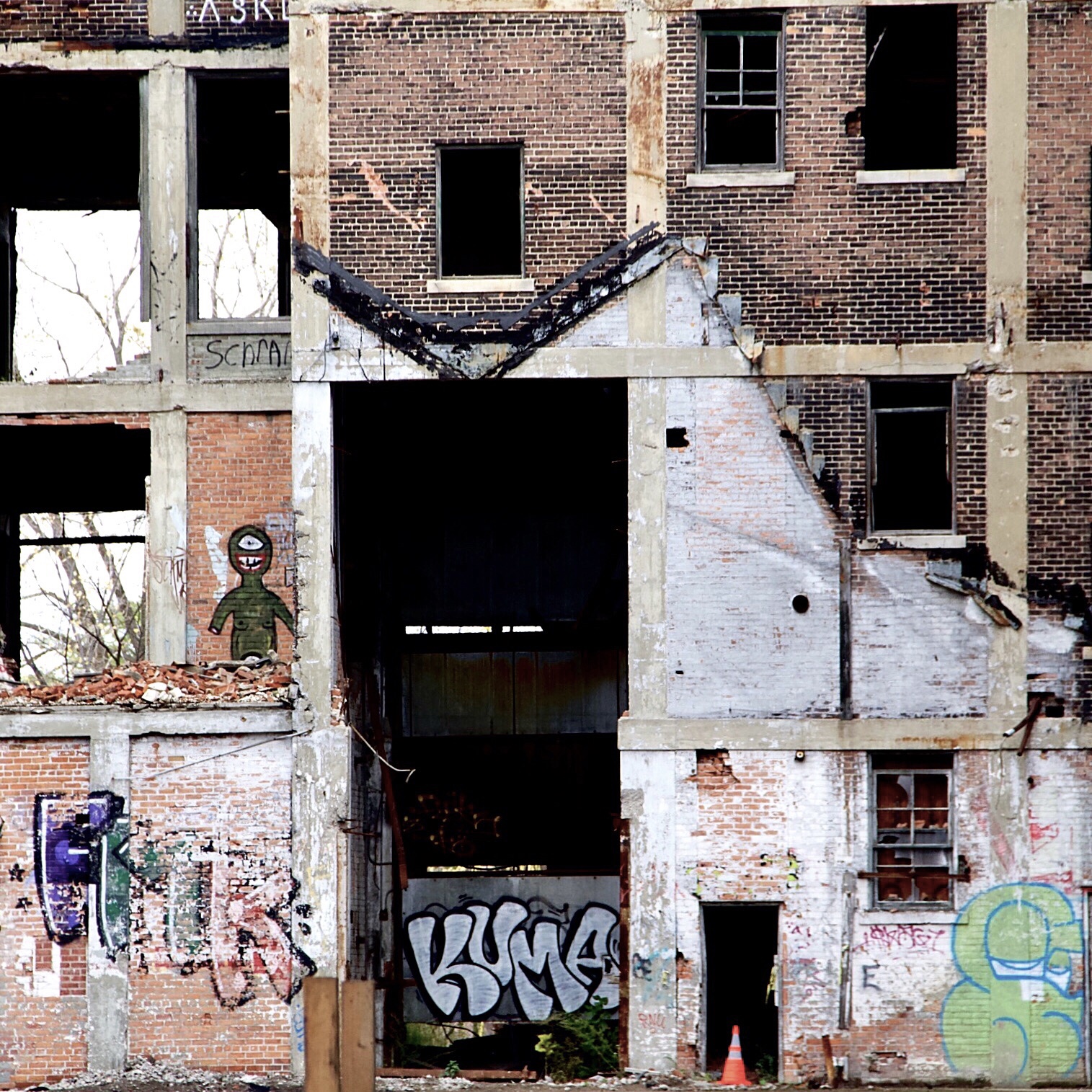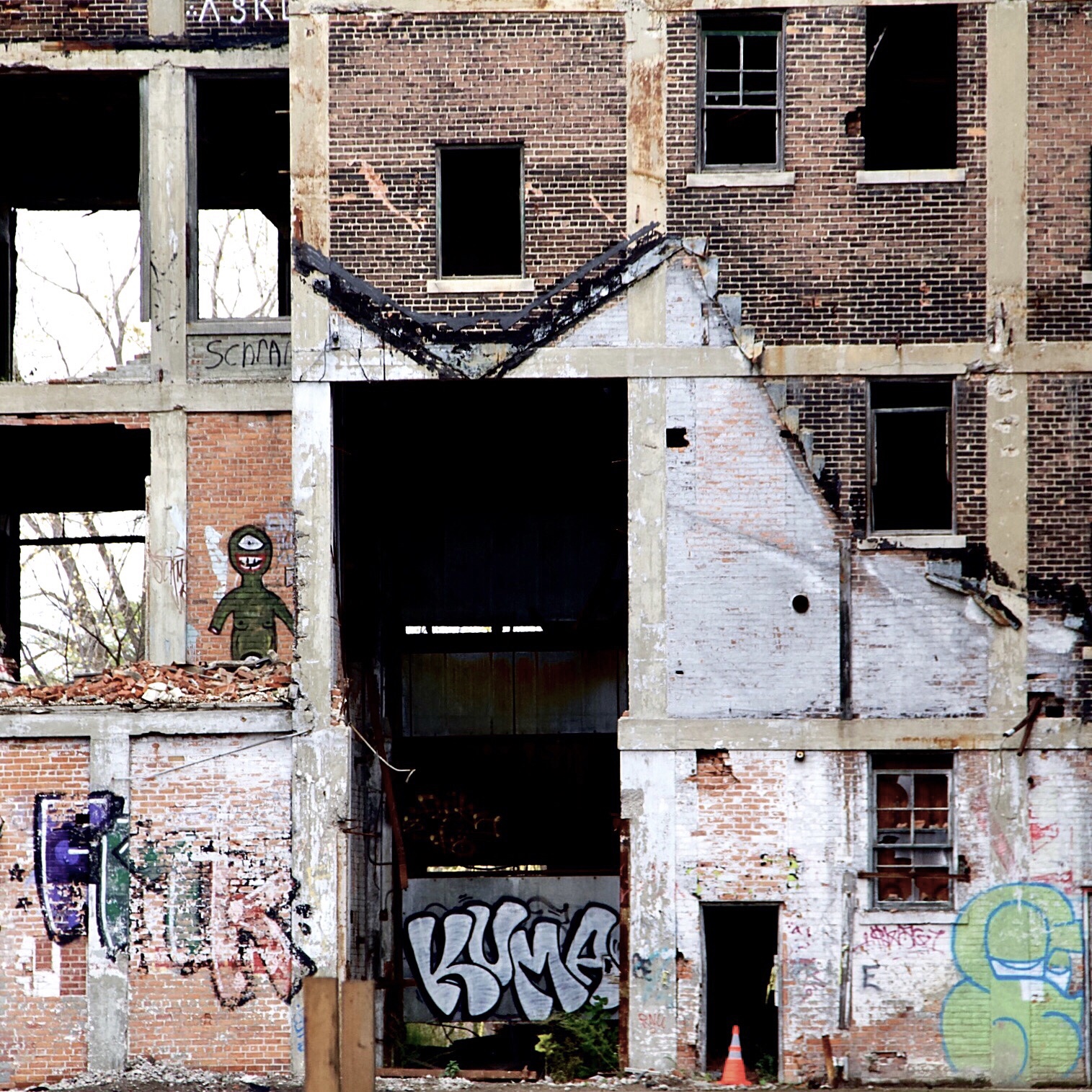 We are heading towards one of the main courses …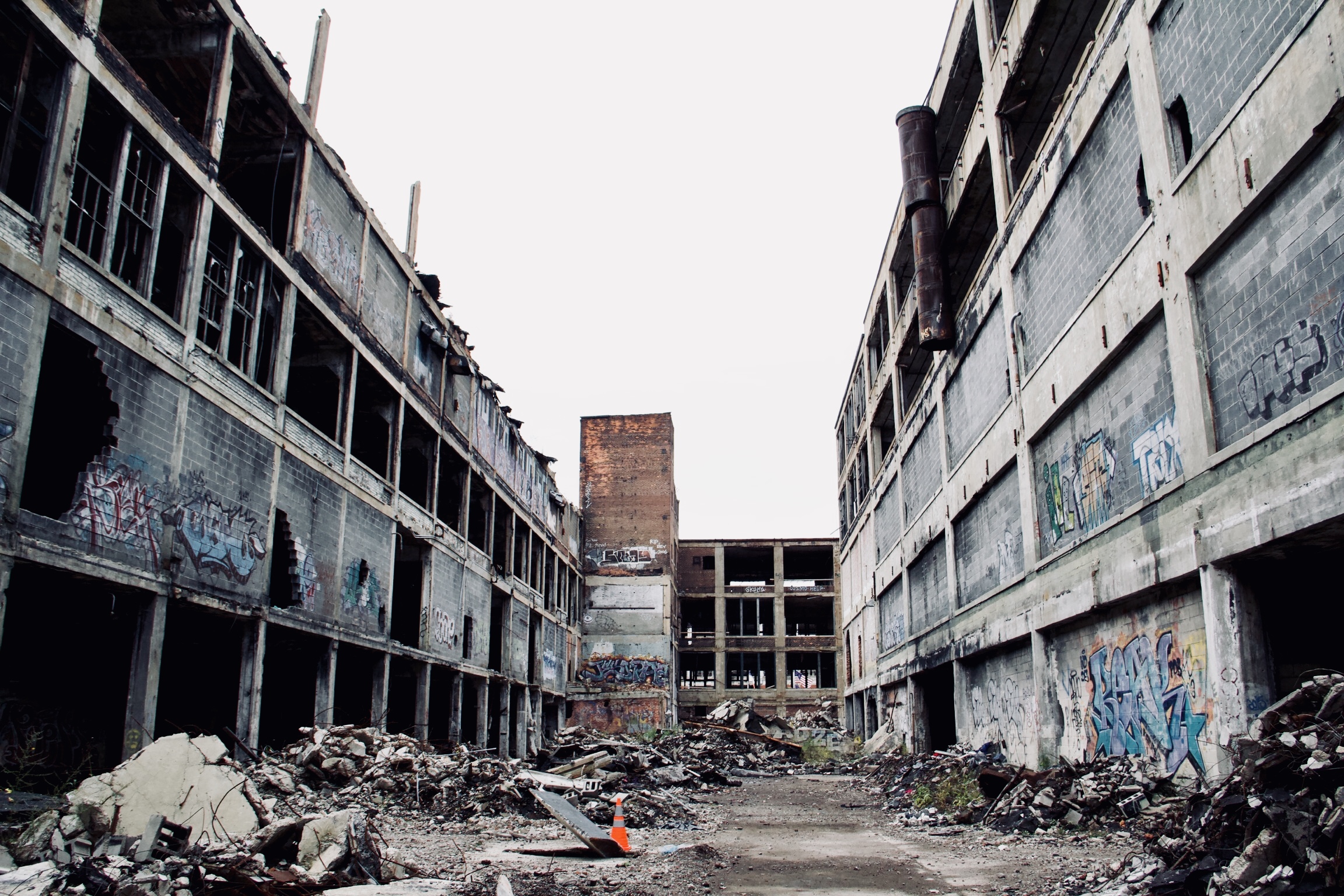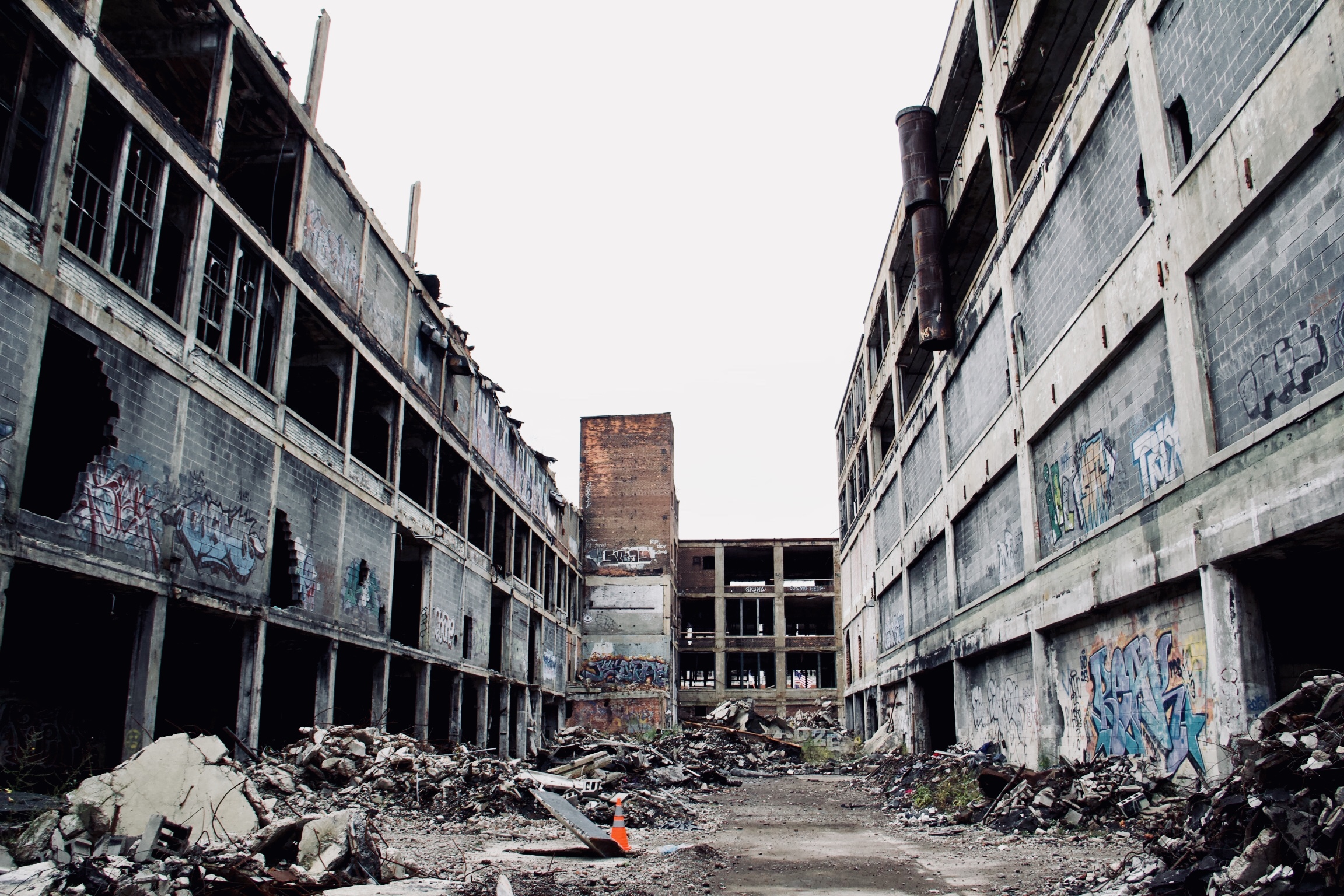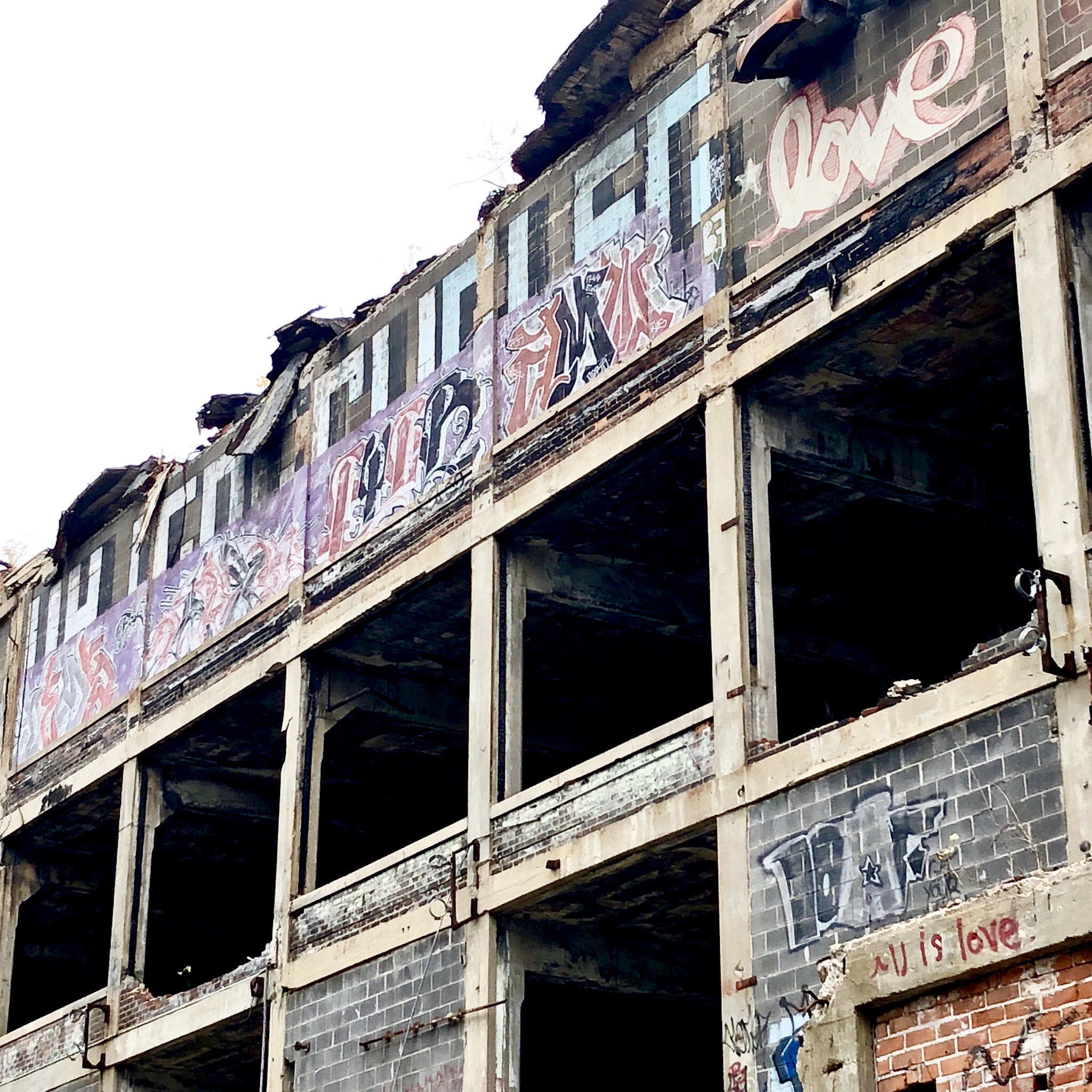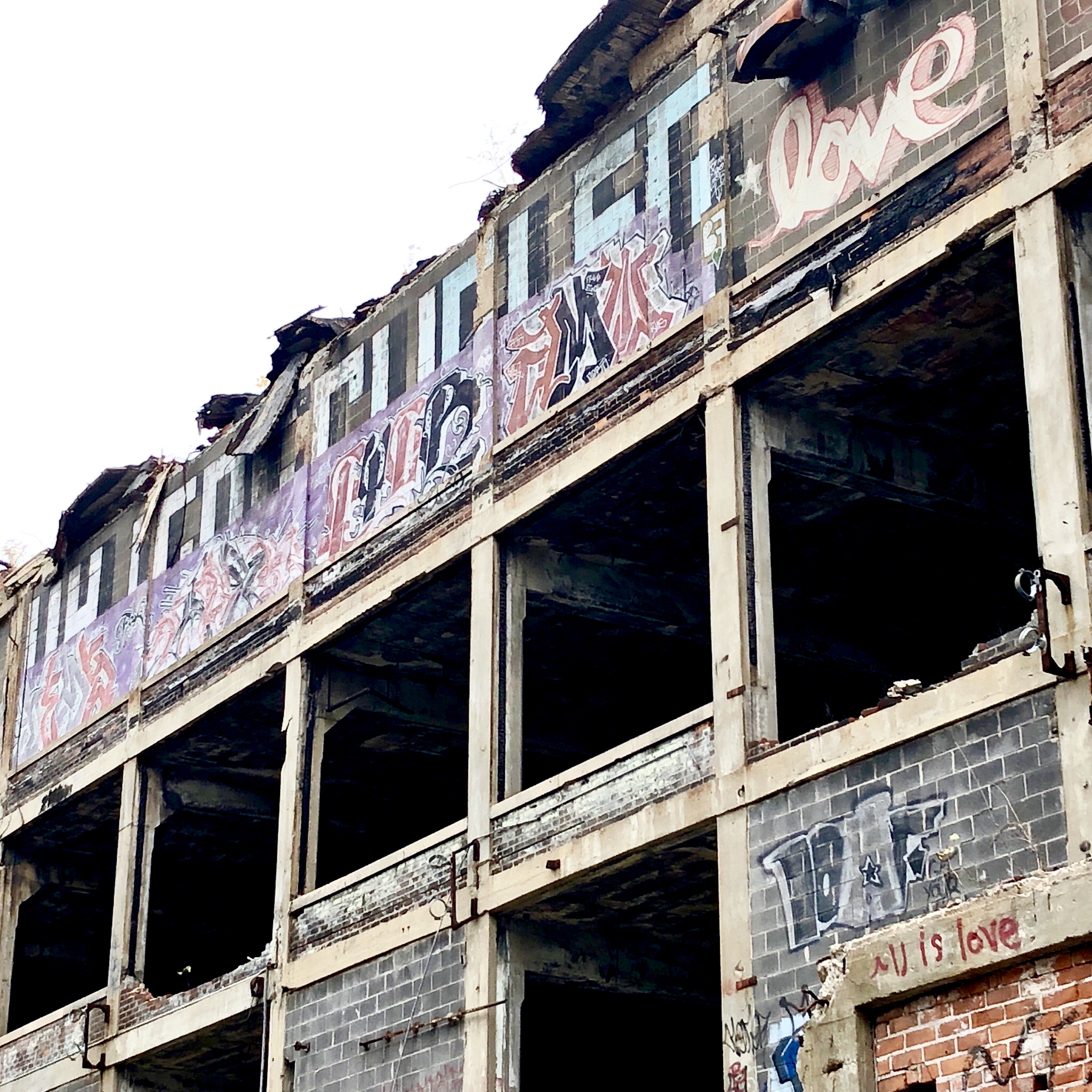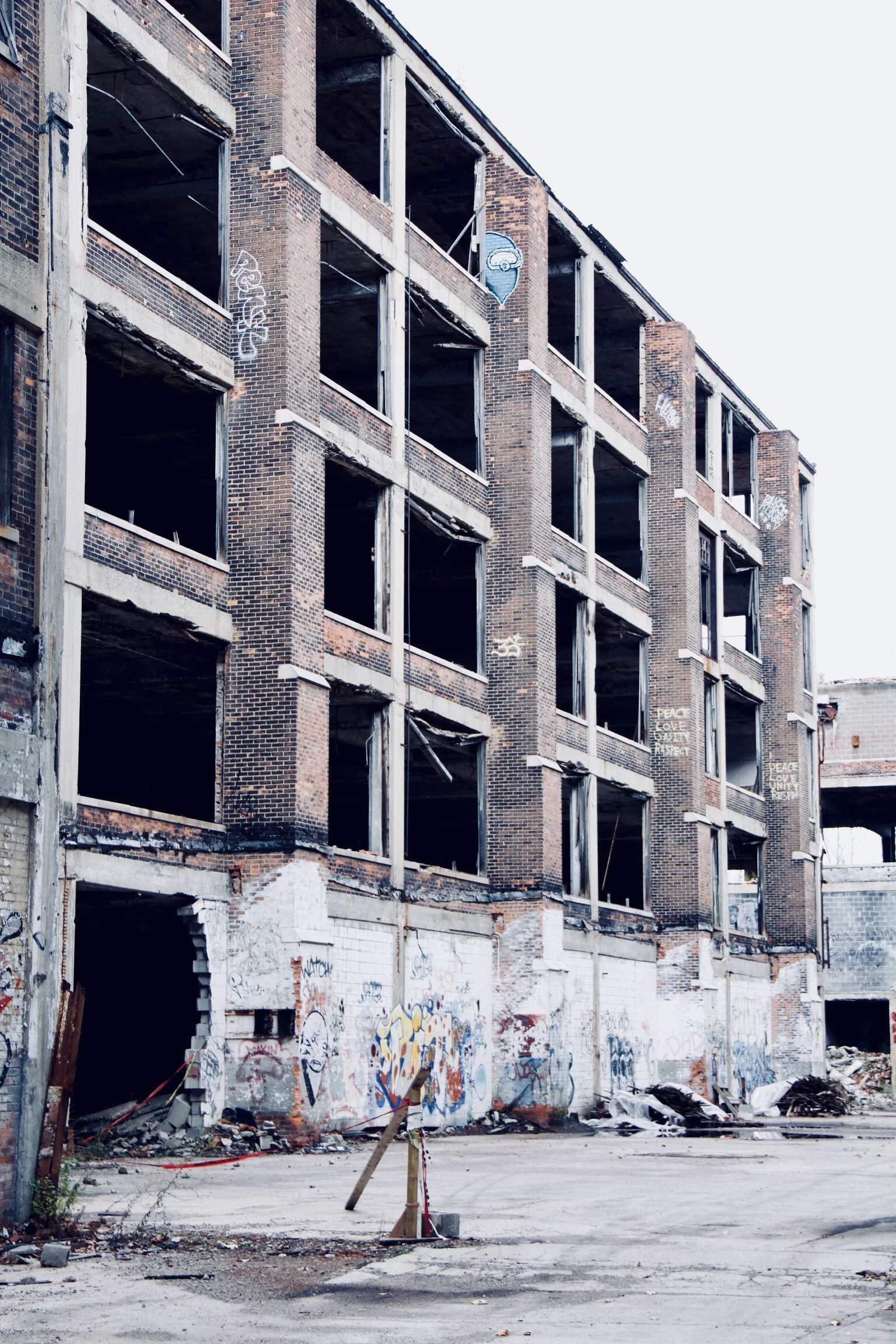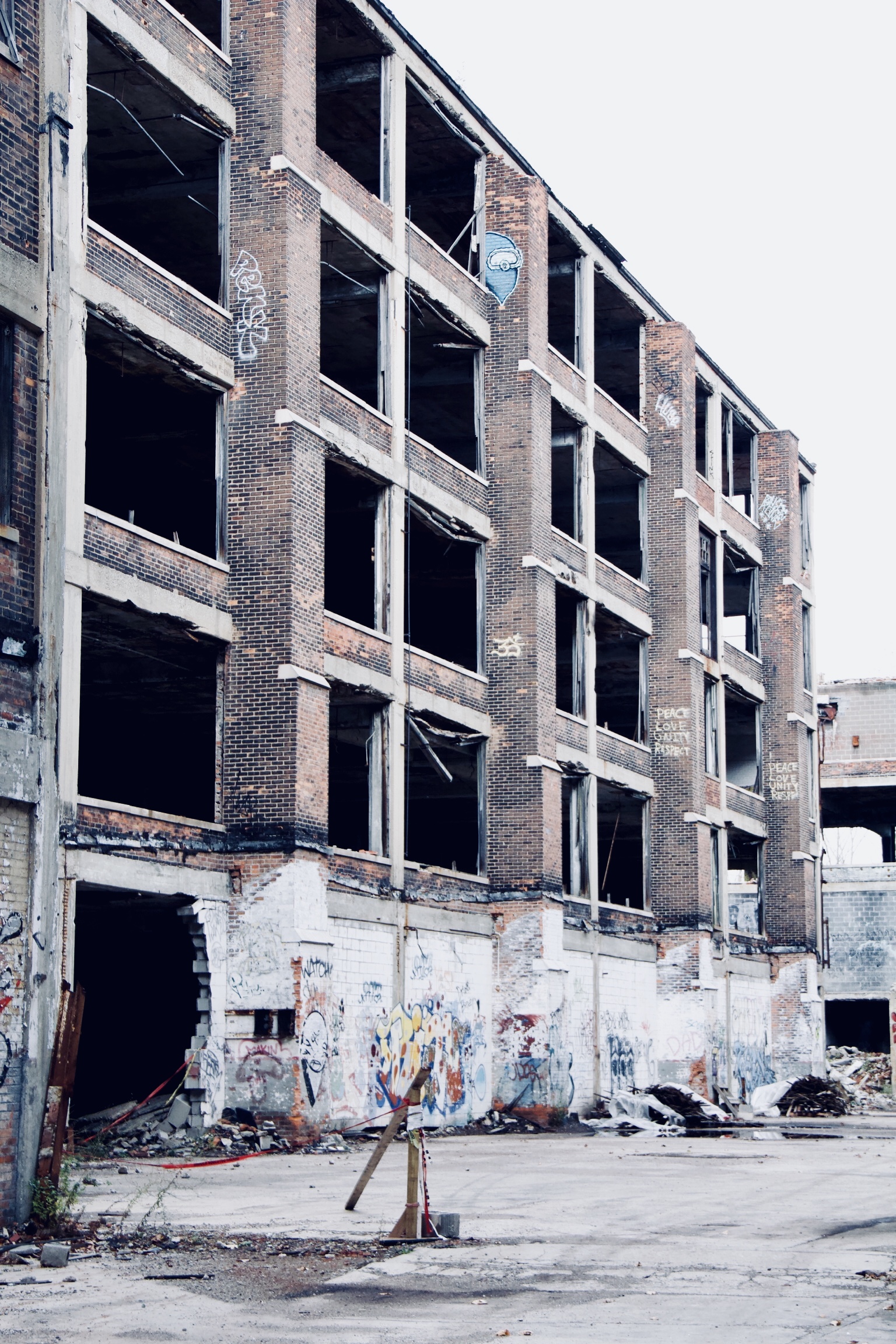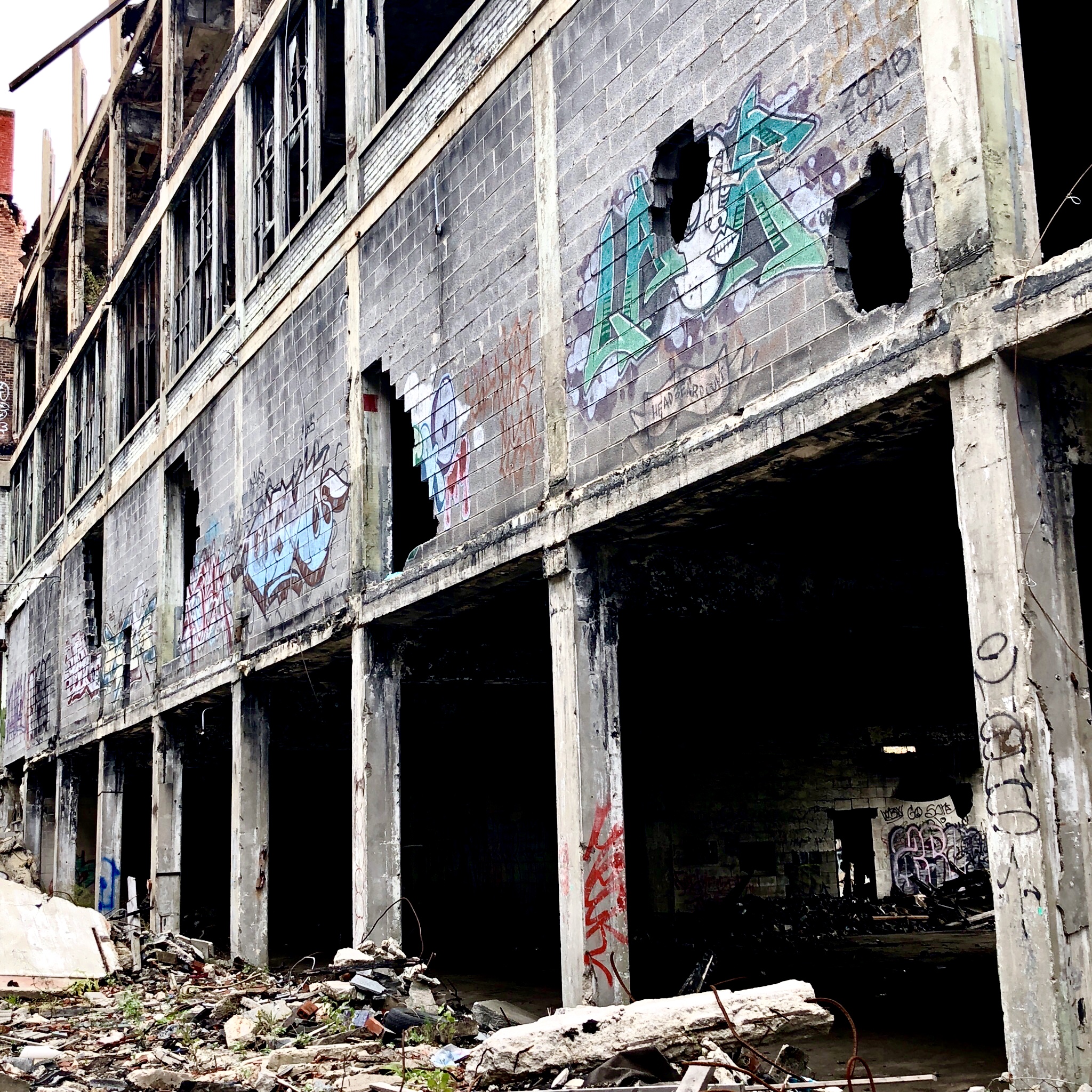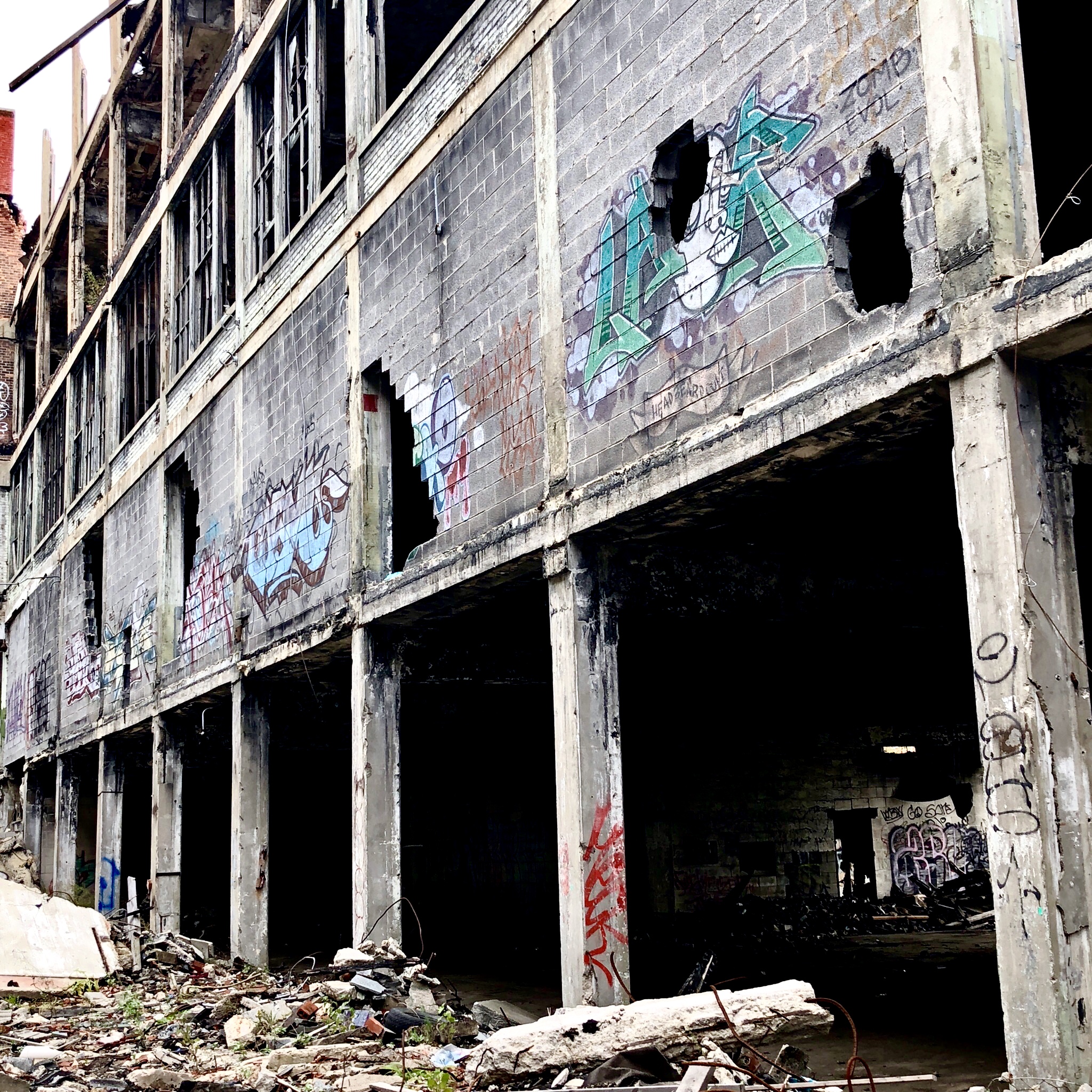 If this artist is a man of my age: I marry you.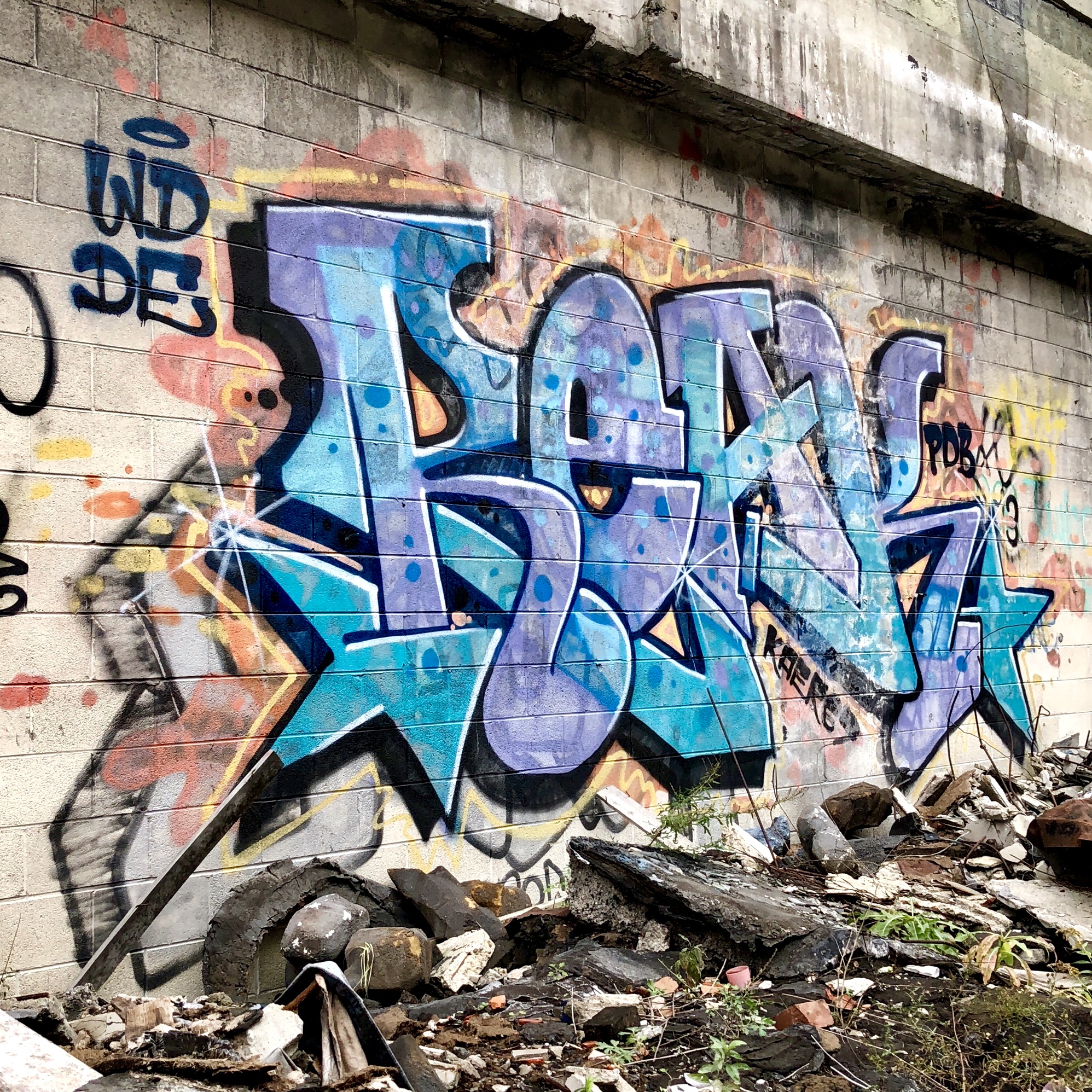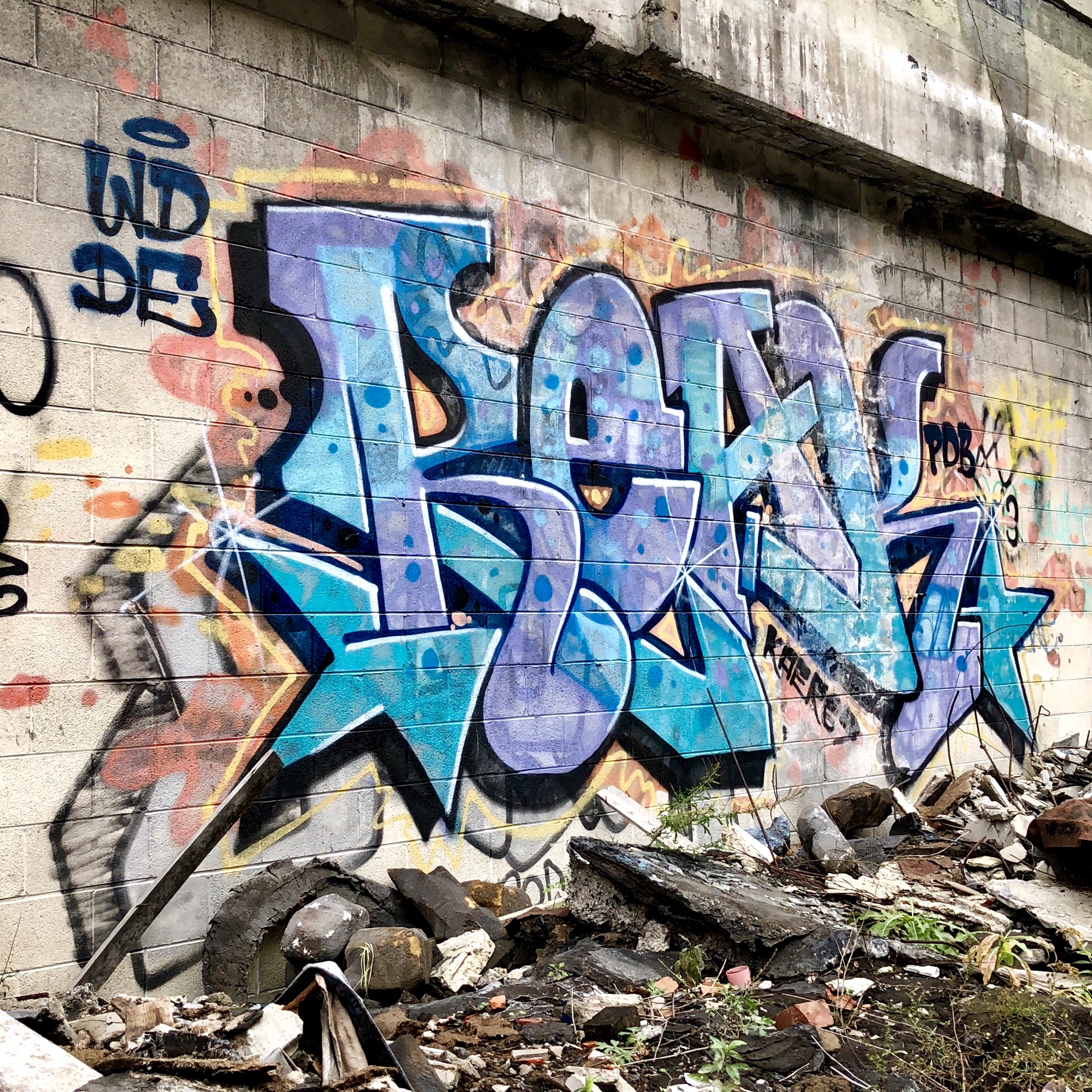 We are now in one of the blocks where we are allowed to enter …
Packard plant today: Inside the site
If you are a fan of street art too, sit down and have some tea, otherwise take a look it is nice to see it too, there are pretty colors: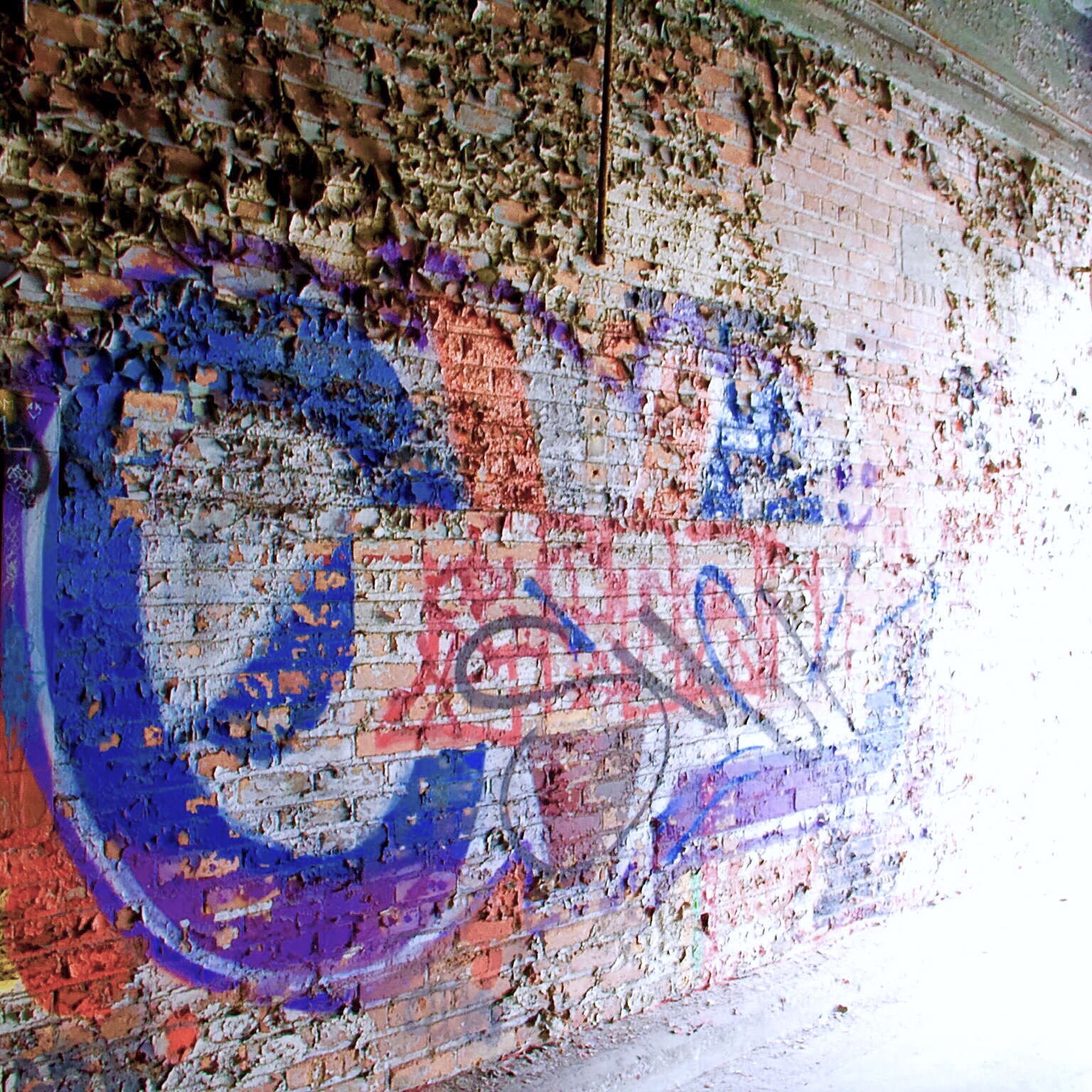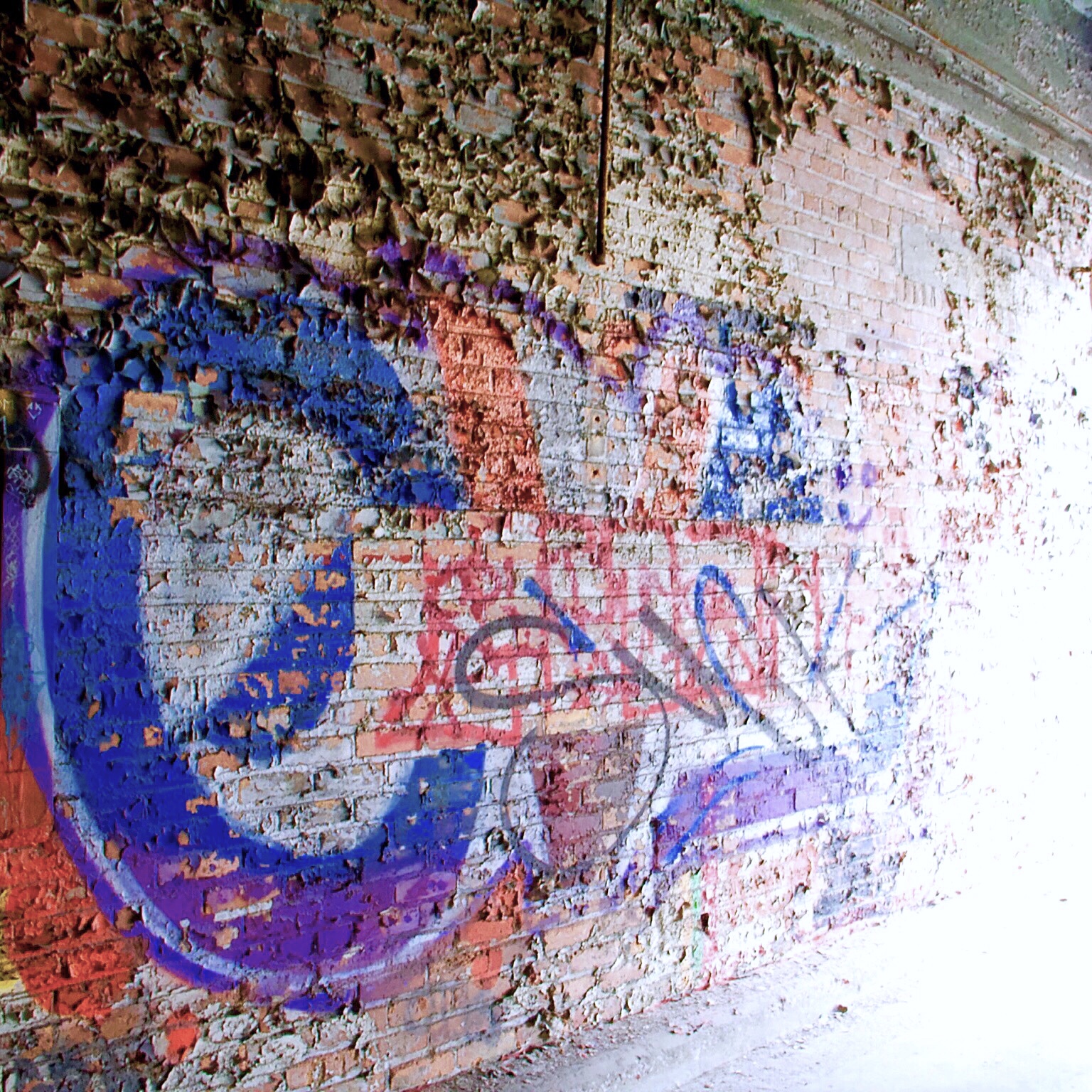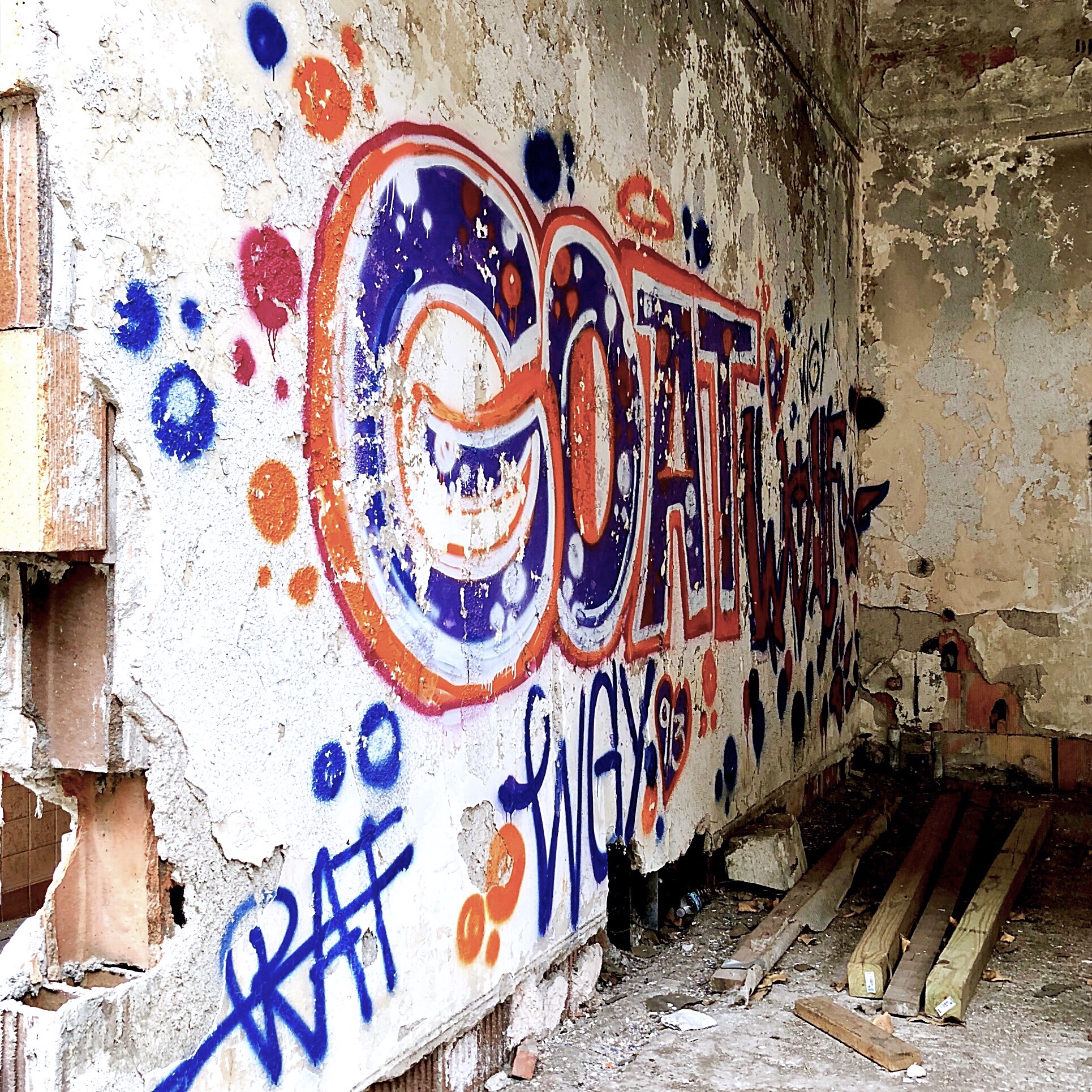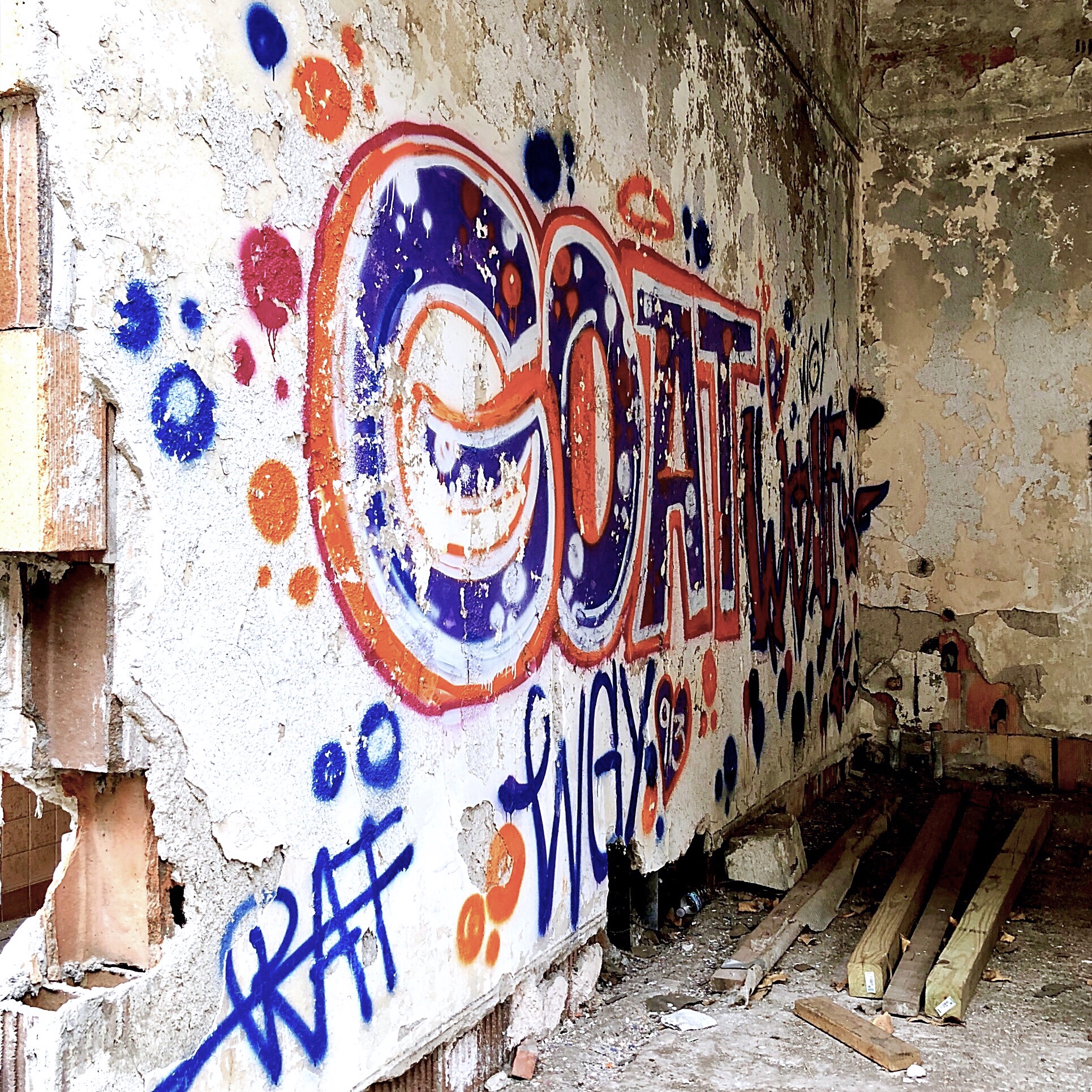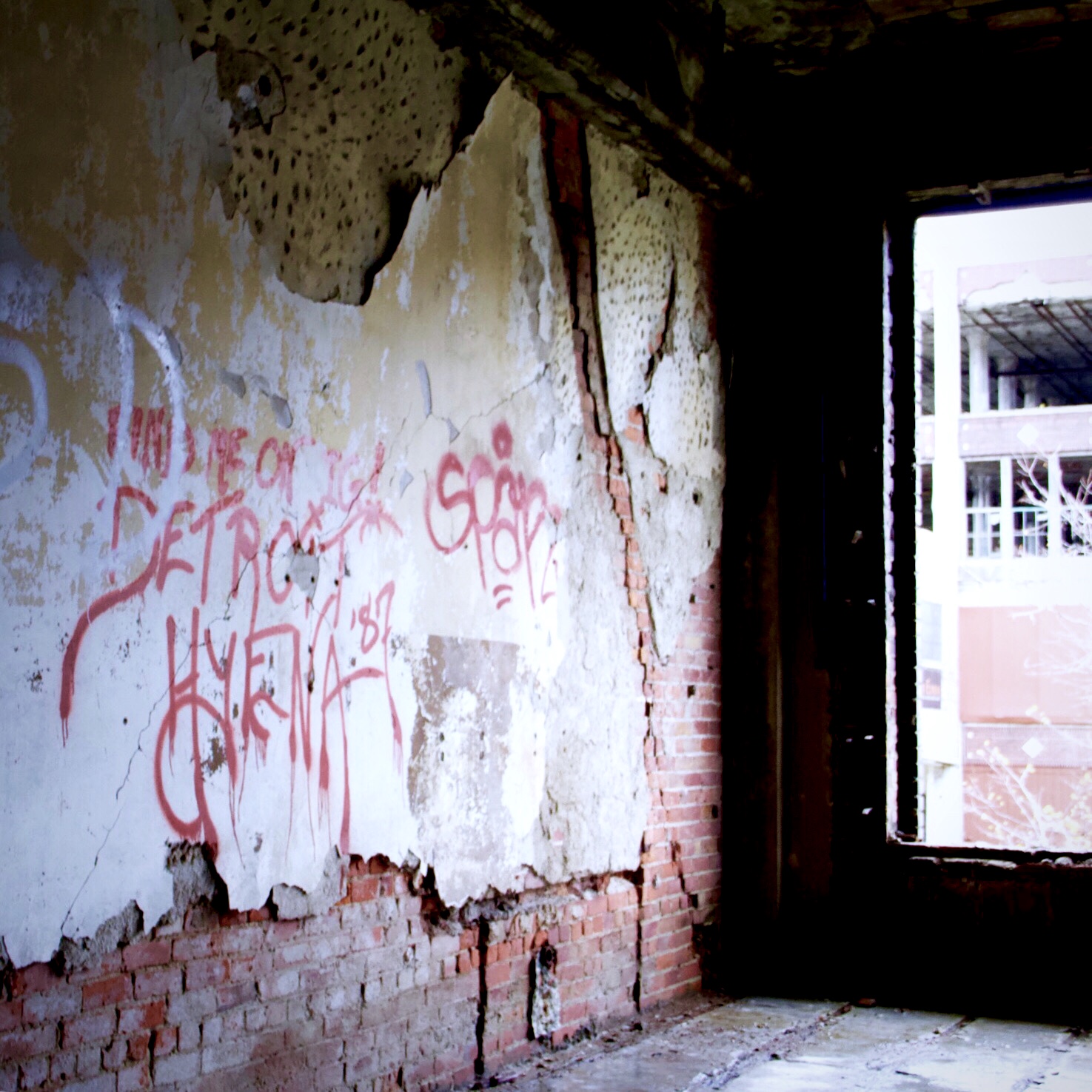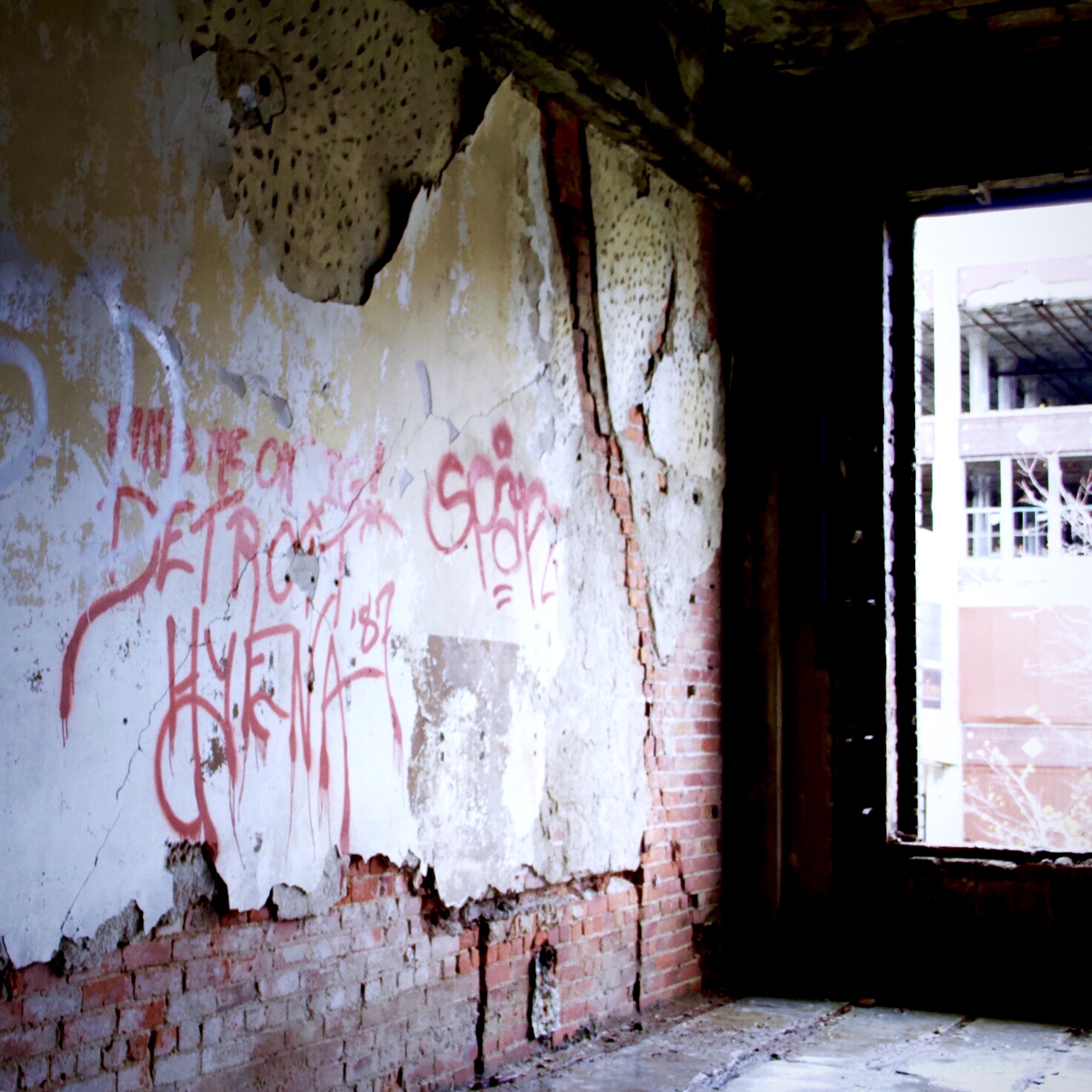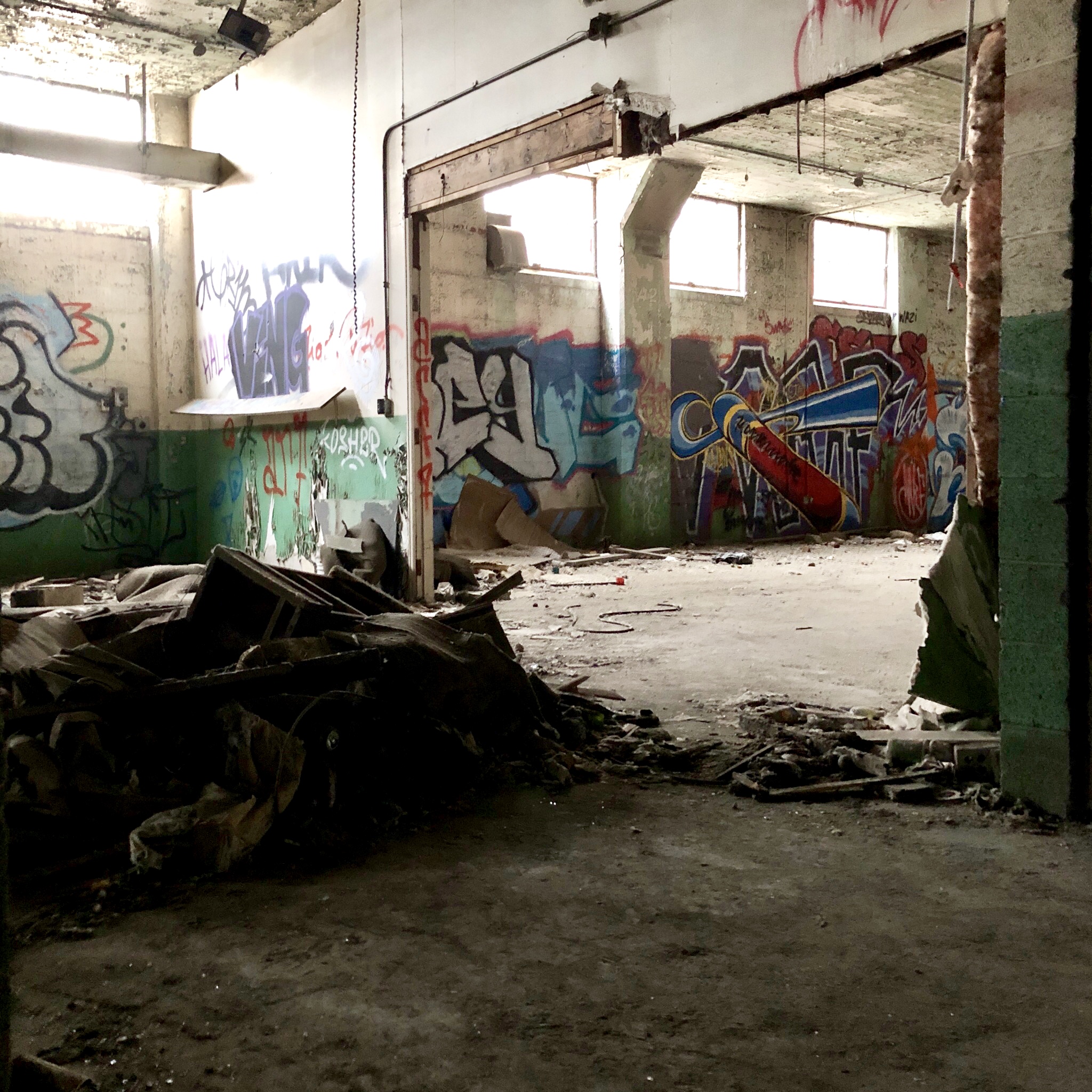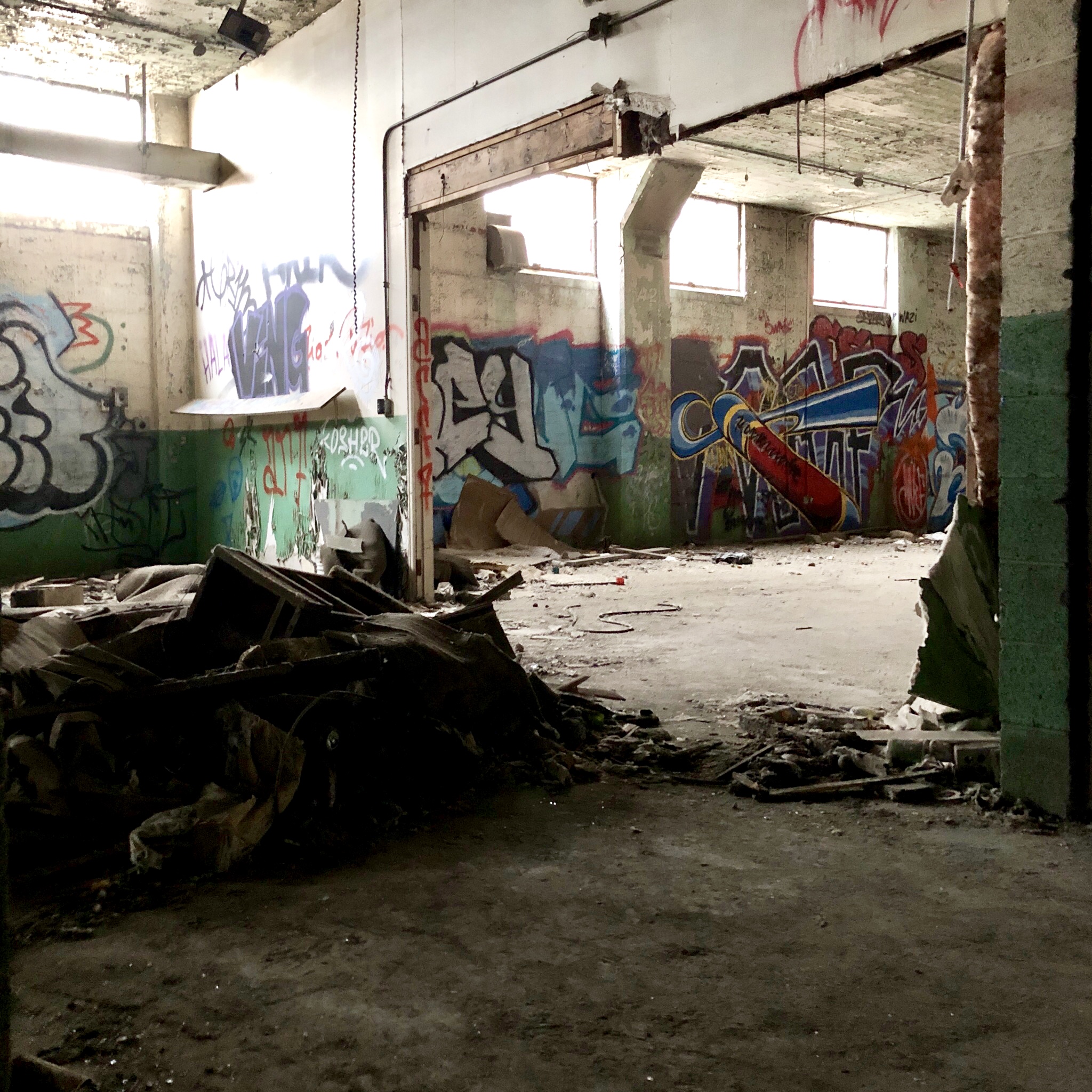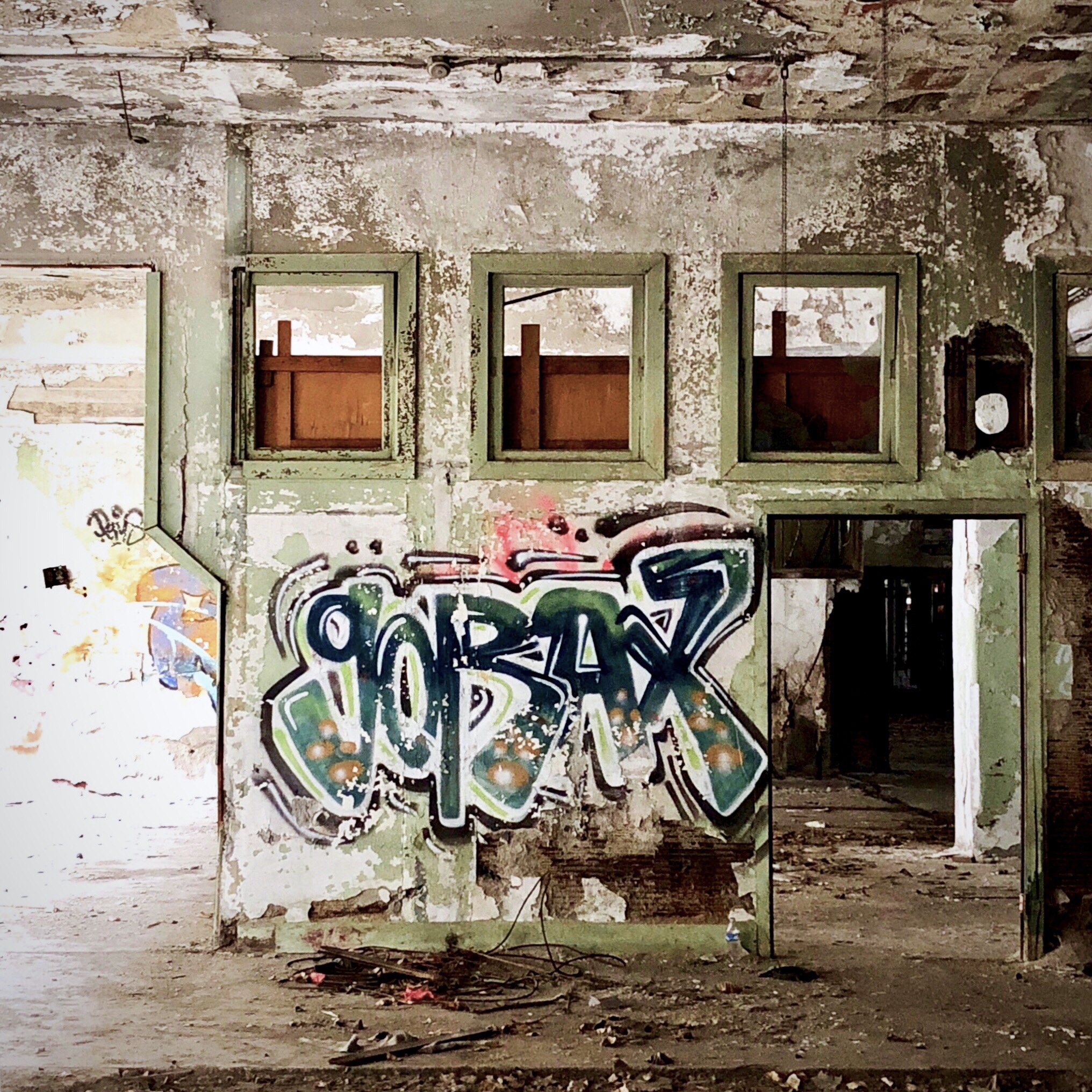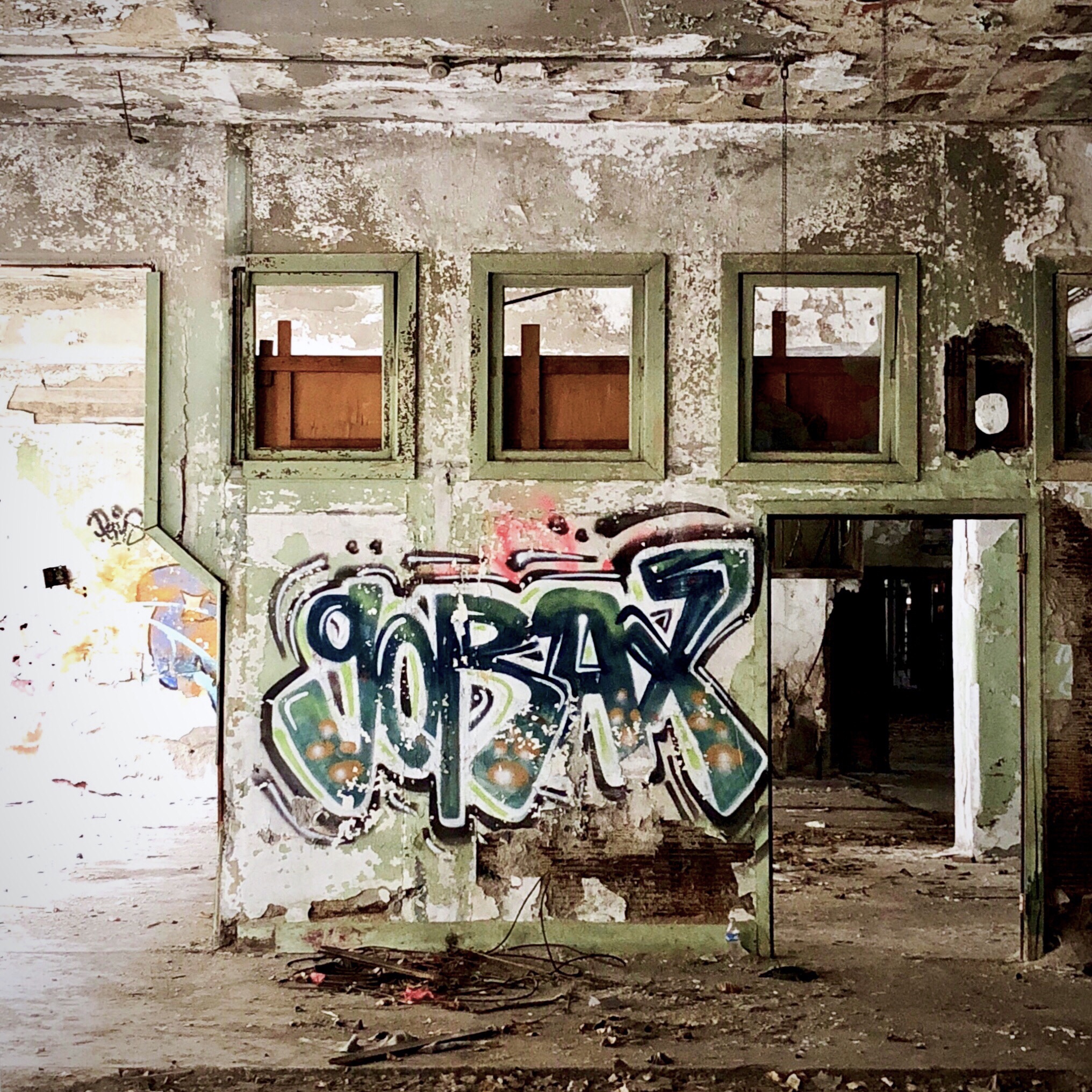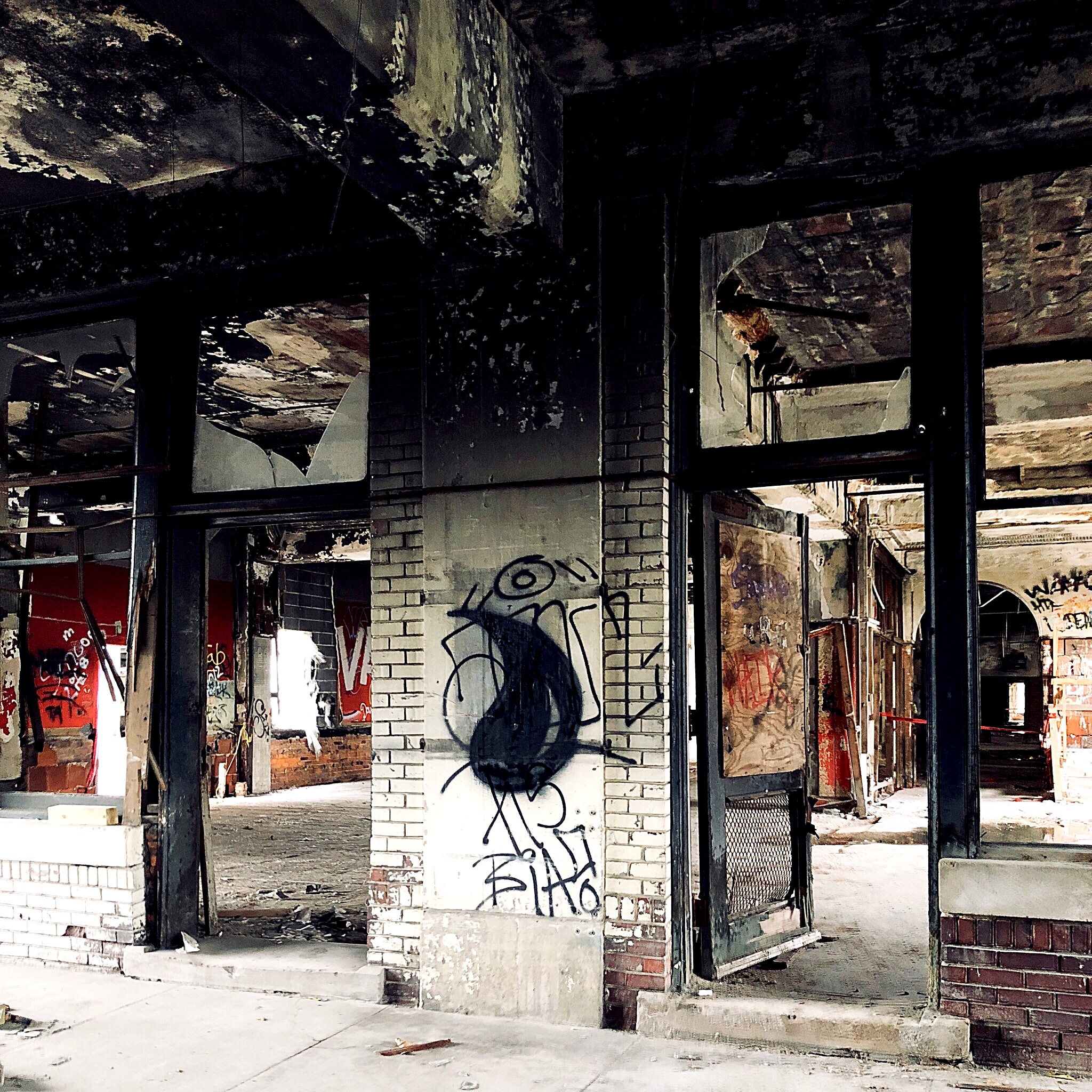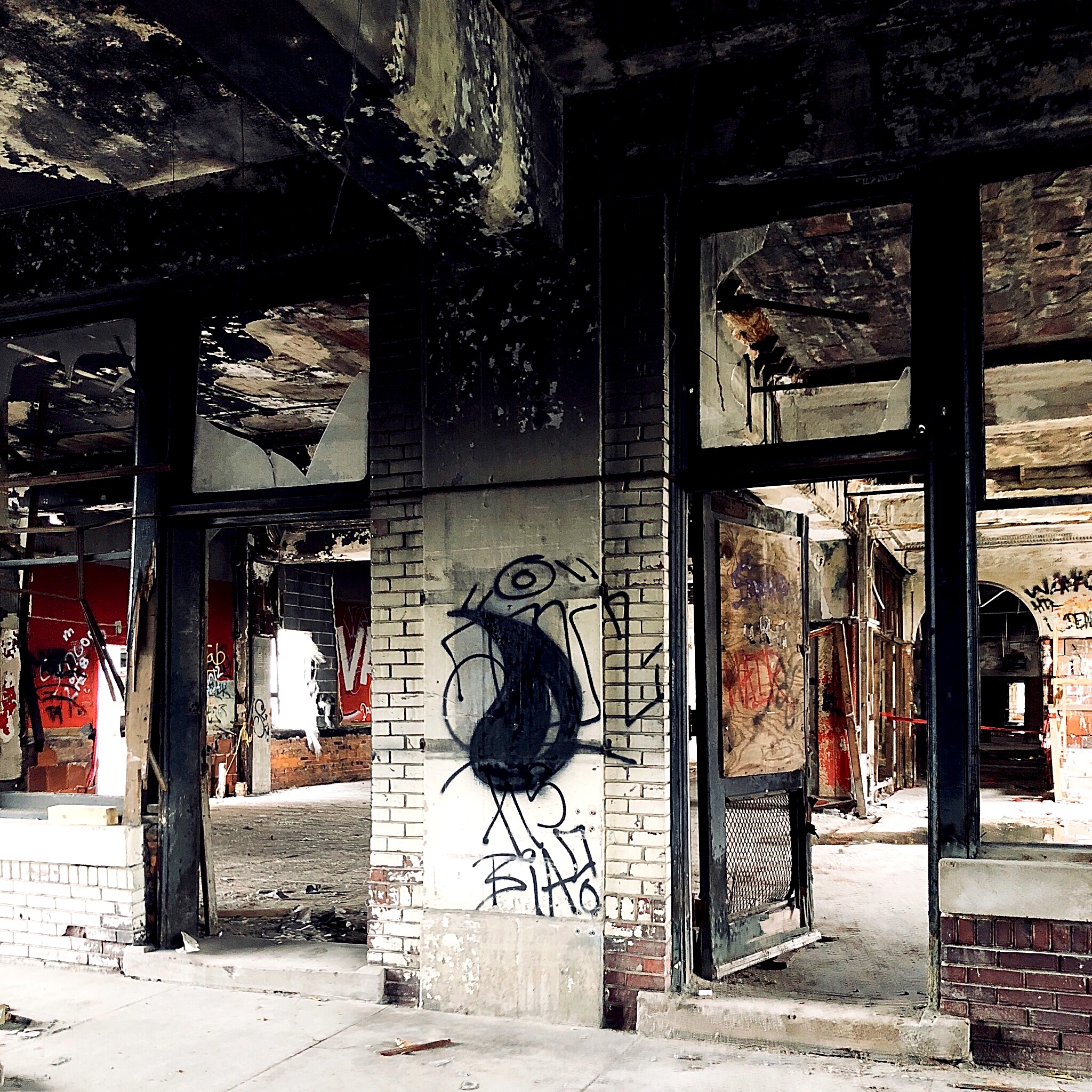 There you go, the Packard Plant tour is already finished, do not hesitate to tell me here or on socials if you liked this unusual photo report and if you did, I would love to take you with me in other depths of hell's kitchen.
Graffiti kisses and hugs 🎨