Hello, young Padawan
Today, we will talk about a little tip discovered a few months ago, which I put to the test all summer and which turned out to be highly effective. I can even officially tell you this is the most effective method I have ever tried!
Since I realize that no one in my entourage is aware of this old recipe that is supposed to be known by everyone, including me, if we go back a few months ago, so I told myself many of you would like to know about it as well.
So here we go for the simplest and most effective tip of the century.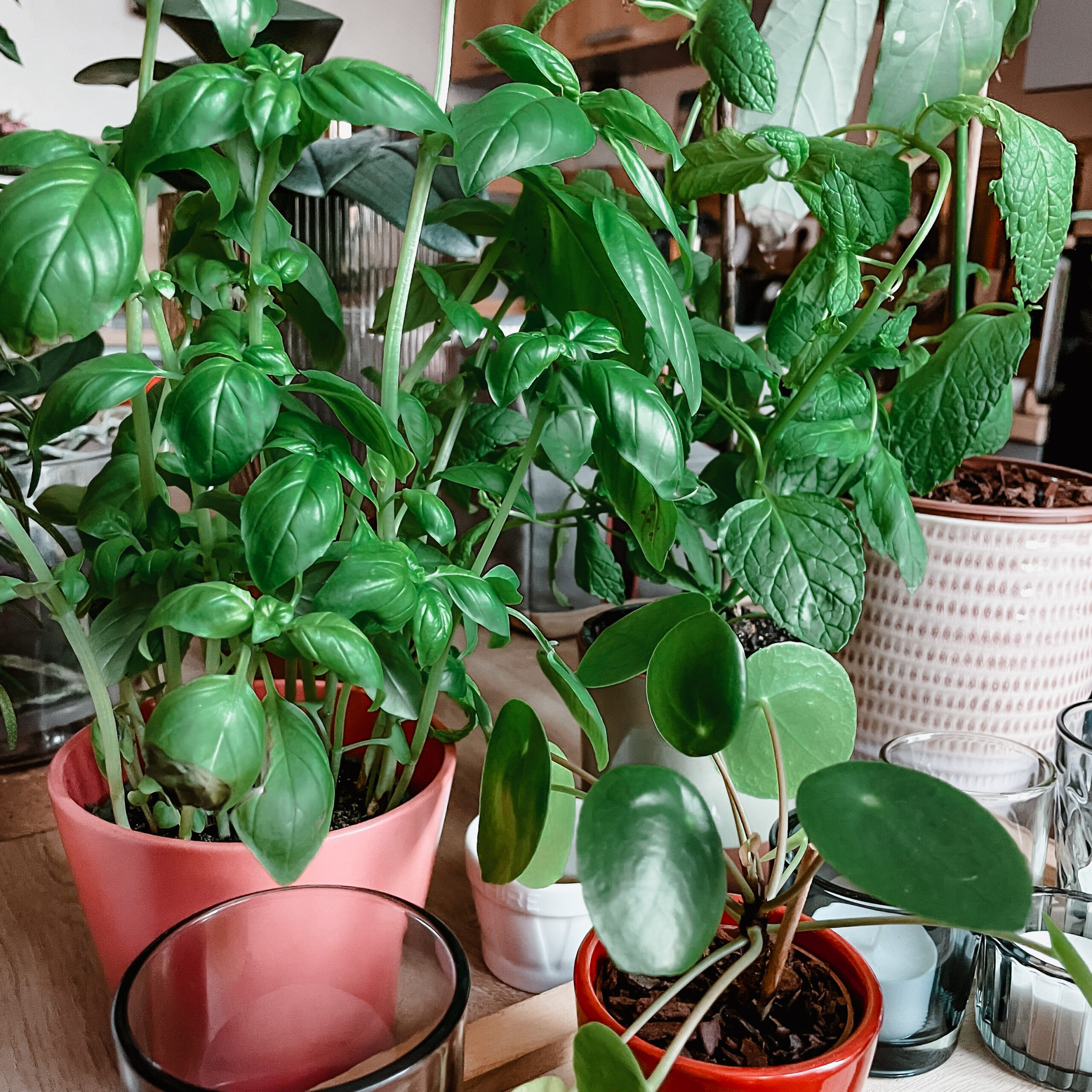 The ultimate gnat killer trick.
Gnat, midges, or fruit flies are a real nuisance. You know, those mini-flies that come to lay eggs in your summer fruits, land all over your aromatic plants, and then, if you do nothing, also colonize the soil of your indoor plants!
After having tested the little yellow tights to plant in flower pots, moderately effective, but above all unsightly as desired, as well as the different recipes seen on the internet, such as leek cooking water and company, which also gave mushrooms to my basil, I ended up testing this.
Let's ignore the midges and enjoy our peaches, apricots, mint, basil, and, more generally, our cuisine. After spending a summer in total tranquility, without seeing anything flying around my fruits or my aromatic plants, I had to talk to you about it at the end of summer so that you, too, can be at peace in your house.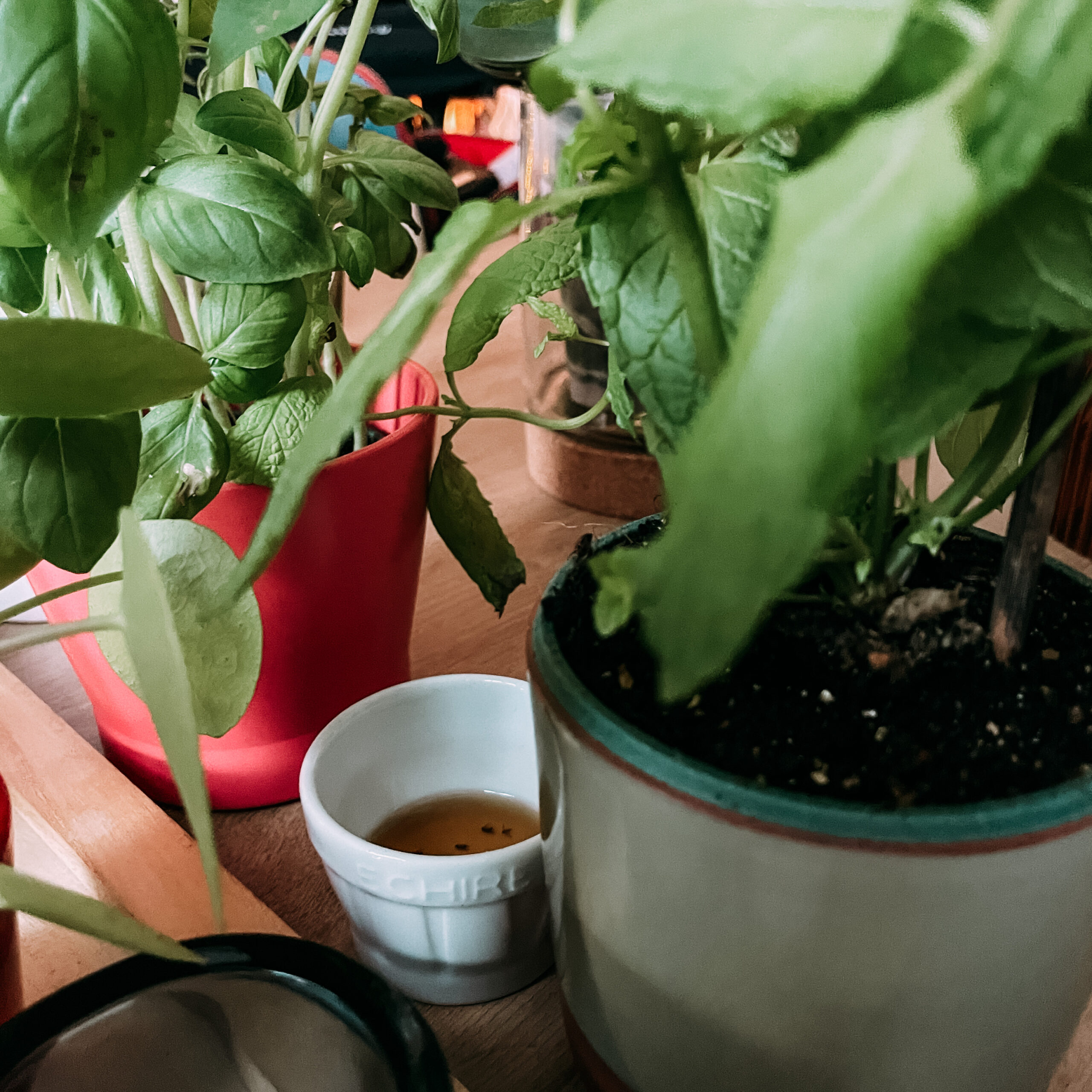 The trap recipe
For a small container
2 tablespoons of cider vinegar
A drop of dishwashing liquid
A drop of honey
Pour all the ingredients into a small container, stir, and place as close as possible to the infested plants.
Note: You will need to place one per "zone." That is, if you have four areas where you place your indoor plants in your house, for example, three plants to the left of the living room window, two plants to the right of the living room window, four plants aromatic plants in front of the kitchen window, and three in front of the office window: you will need to place a trap in the center of each area, or four catches in my example.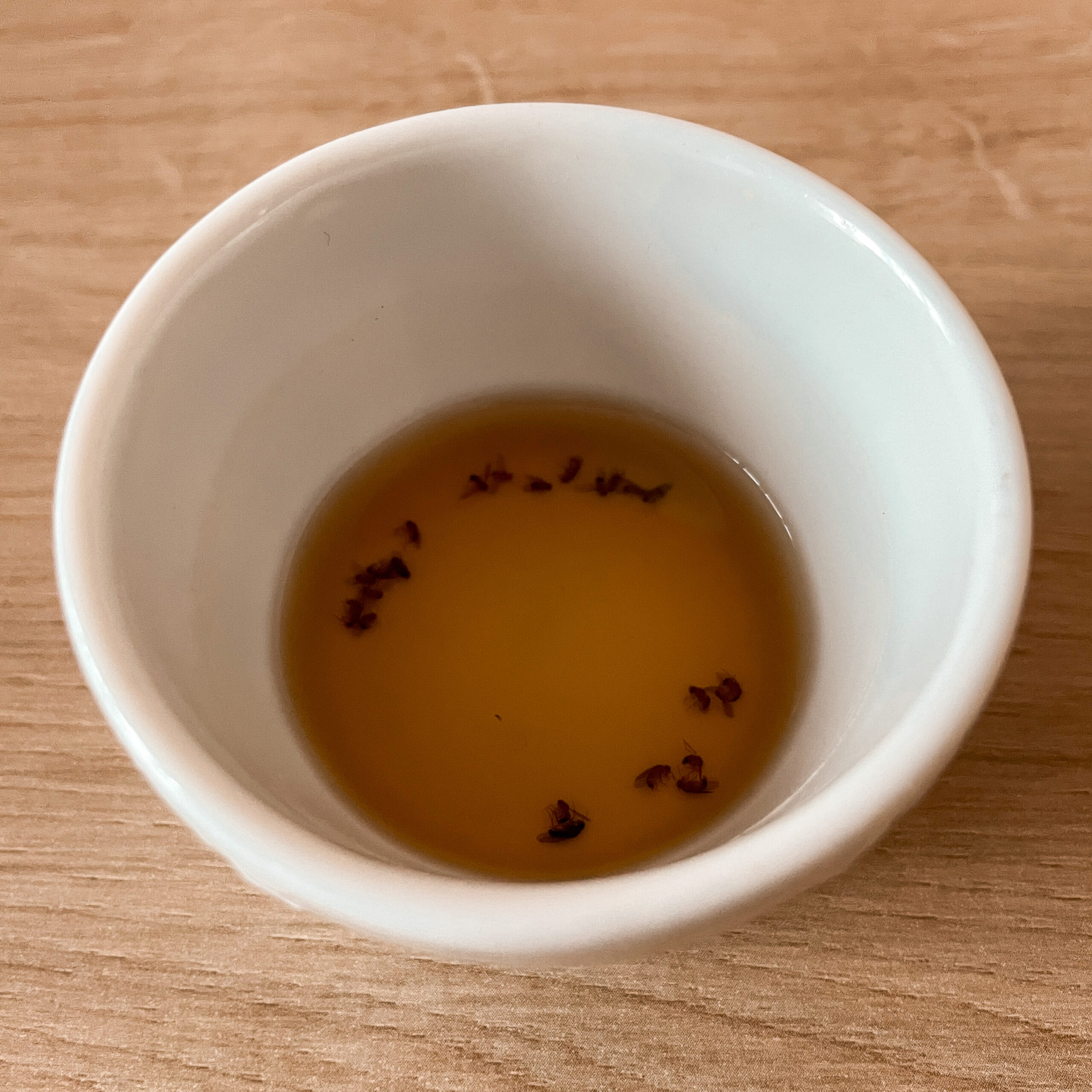 As you will have understood, the less the container will be large, the less there will be evaporation, and the longer your trap will last. So, after several test phases, I recommend you recycle the container of your tealight candles for this use. Indeed, once your candle is finished, remove the small disk that trapped the wick, rinse under water, and the small metal or plastic container is ready to receive the magic recipe. Otherwise, as you see in the photo, other containers can have these types of dimensions, such as mini-ramekins, tea bag holders, etc.
It goes without saying, so let's say it anyway, that these little traps must be placed out of reach of children AND pets.
After two or three days, you will see that nothing is flying anymore and that your little traps are full of midges that have lost the battle. Rinse and refill the traps when the liquid has evaporated and is insufficient to capture new intruders.
I hope this tip will be as helpful to you as it was to me. This is the first summer I've had without little gnats flying all over my mint or basil; believe me, it's an absolute pleasure!
Have a good weekend, and see you next Thursday for new adventures.
XO 🪴