Hello, young Padawan
There is a fruit that I really like that some people buy thinking – wrongly and they will only see it when they open it at home – that it is a lime. A little more tangy than its cousin, the clementine, this is the green mandarin, also called Satsuma mandarin. Every year, in autumn, I buy my little ones, which I enjoy as they are, or in a fruit salad. Many people don't like them because they are a little spicy and less sweet, so I will try here to reconcile everyone with these little autumnal wonders that have well deserved their moment of glory.
You guessed it; today, we're going with a simple and delicious fruit salad to stock up on vitamins, at this time of year when the days are getting shorter.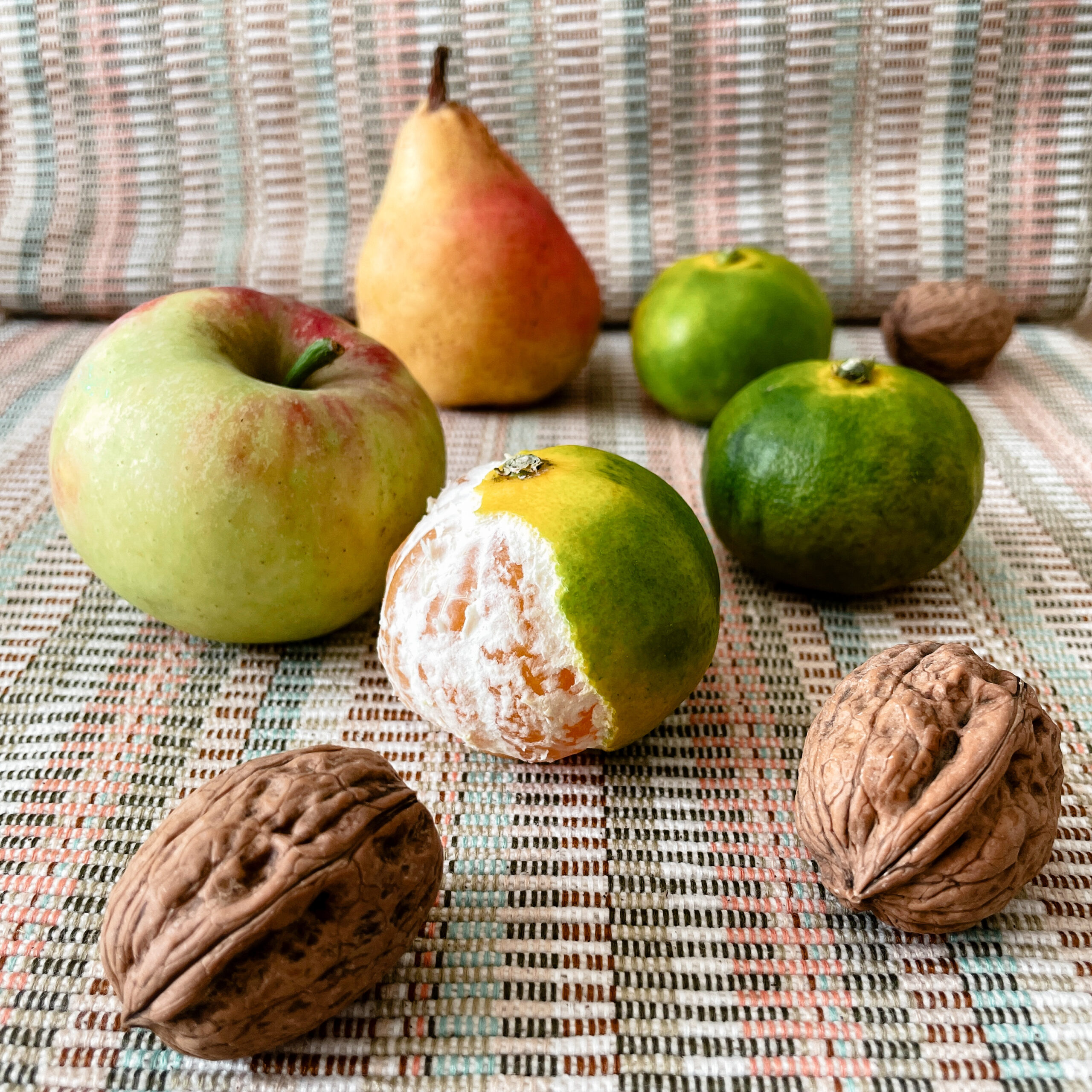 Fall fruit salad
For two servings
1 organic apple
1 ripe organic pear
A handful of organic Muscat grapes (8-10)
2 green mandarins (the famous ones!)
4 nuts
1 tsp. cinnamon
2 pinches of vanilla powder
Recipe
Wash the pear, apple, and grapes. Cut the pear and apple in half, remove the seedy centers using a Parisian apple spoon or a teaspoon, and remove the stems and peduncles.
Cut each fruit half into three slices, then into small cubes, and place them in a large bowl. Add the grapes, cinnamon and vanilla.
Break the nuts, and roughly crush the kernels by hand over the fruit bowl. Peel the tangerines, divide them into quarters, and add them to the fruit salad. If you want to eat it in a few hours, cut one of the tangerine segments and squeeze the juice over the fruit salad; this will prevent the pears, and especially the apples, from oxidizing.
Stir gently, cover with plastic wrap, and refrigerate until ready to serve.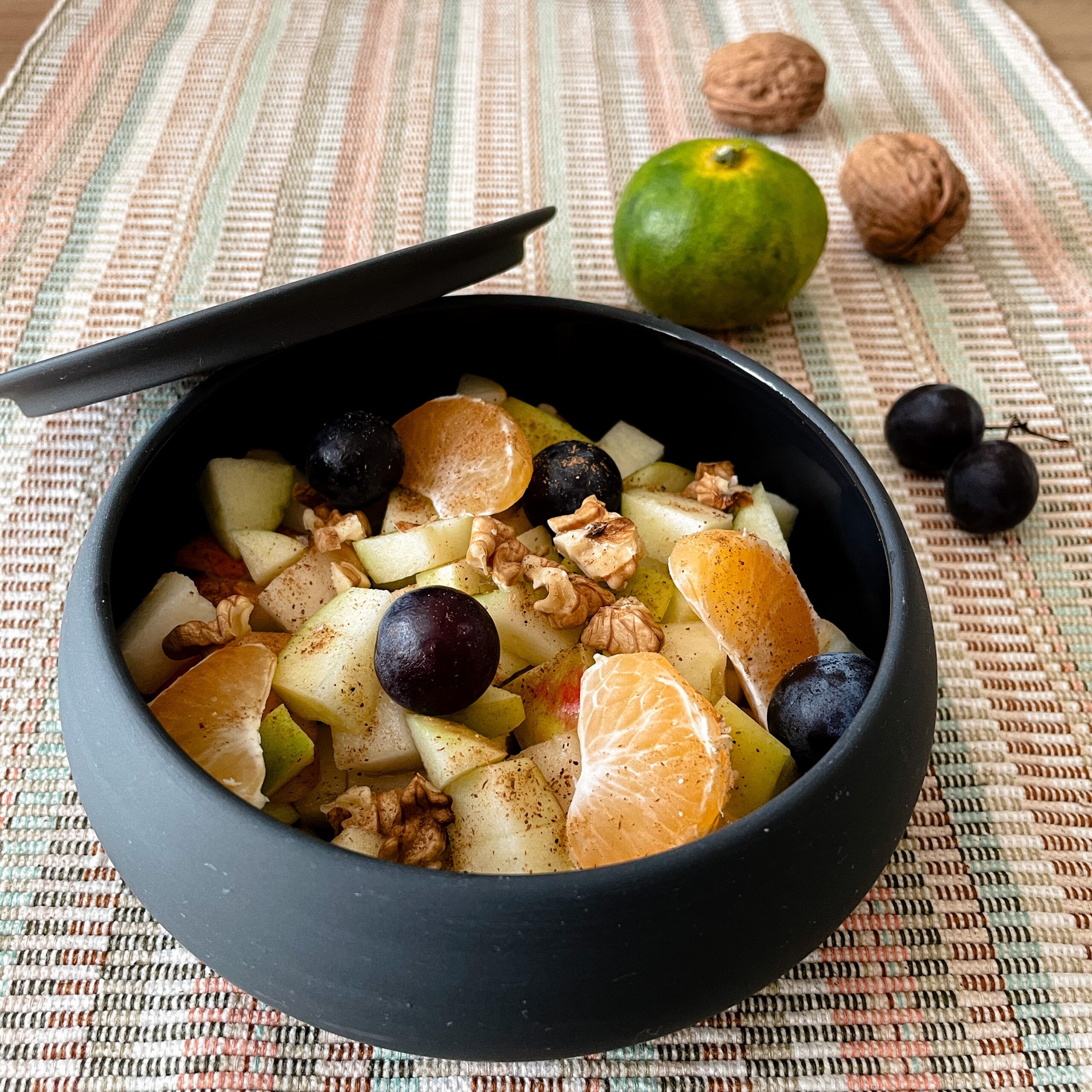 Presentation
Remove the fruit salad from the refrigerator about ten minutes before serving.
In your most beautiful ramekins or small rice bowls, distribute the fruits harmoniously and, above all, fairly, to continue to have a good evening.
If you feel like it, Sprinkle a few more cinnamon powders for even more sexiness, and serve with love, glory, and beauty.
This little fruit salad will go wonderfully with a good Alsace wine, late harvest type, since we're here, a light and fruity beer, or an excellent artisanal apple juice!
See you next Friday!
XO 🍇