Hello, young padawan
You know Prince's song: "Sometimes it snows in April." This has never been truer than this year. Indeed, in Haute-Savoie, France, we went from 72°F to 28°F with a snowy episode, then we went back up to 68°F today.
So, I thought a cute recipe for seasonal vegetables that only requires five minutes of preparation, then in the oven, would be a lovely idea. Simple but gorgeous, and while it cooks, you can watch the birds fly.
Let's go.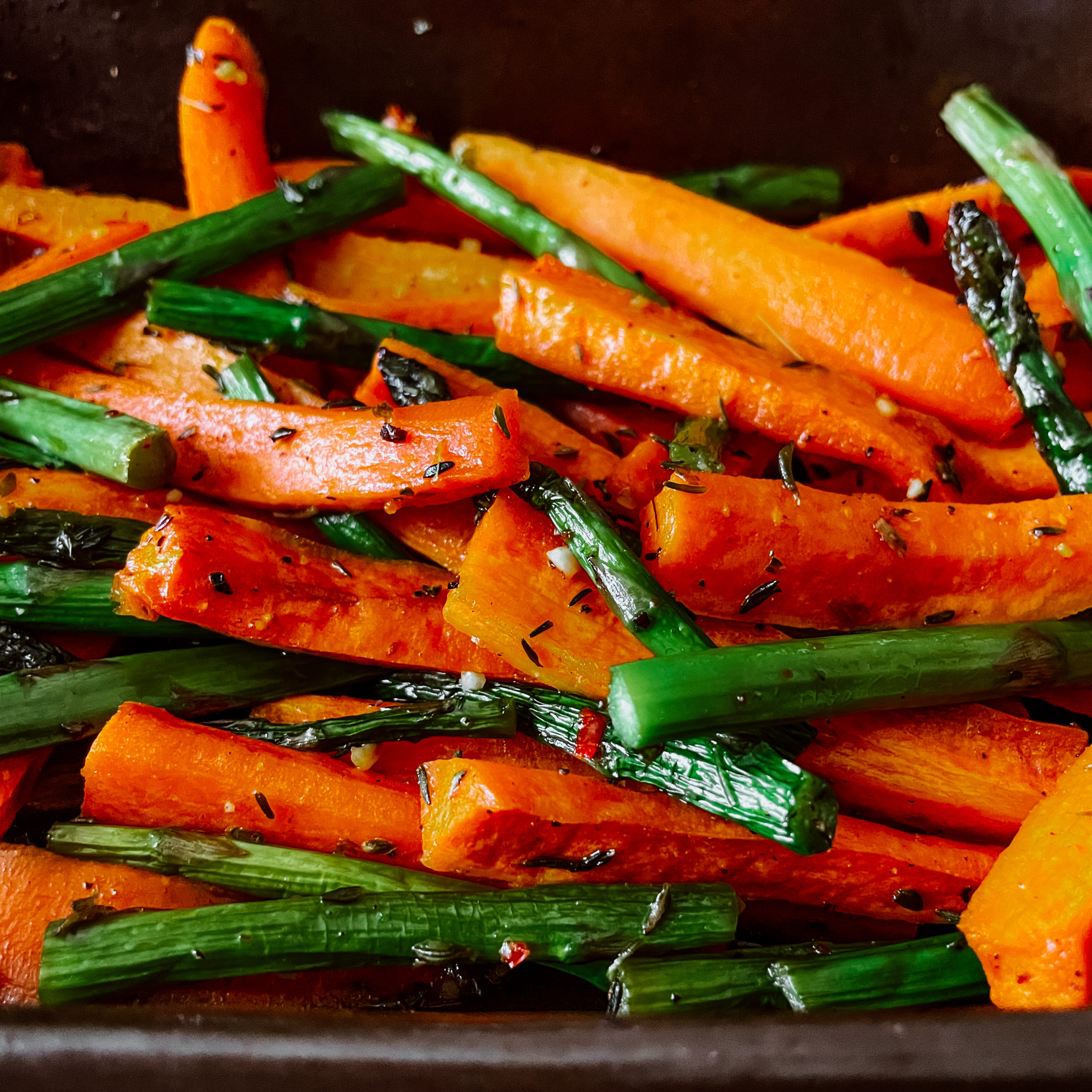 Asparagus
Diuretic and rich in fiber, asparagus is also a nutrient bomb. Antioxidants, their large amount of folic acid make them a panacea for good mood, a brain on top, and restful sleep.
Rich in vitamins A, C, and E, asparagus strengthens the immune system and is also a good source of micronutrients such as chromium, trace elements, or even vitamin K for healthy bones.
Baked spring vegetables
For two servings
2 carrots
8 green asparagus
2 tbsp. honey
2 tbsp. olive oil
1 tsp. Espelette pepper (or a little finely chopped fresh pepper, or both!)
2 tsp. dried thyme
1 tsp. garlic powder (or a clove of garlic pressed through a garlic press)
1 pinch of powdered ginger (or a pinch of grated fresh ginger)
salt, Madagascar pepper
Recipe
Preheat the oven to 356°F.
Wash and peel the carrots, and wash the asparagus. Cut the carrots into three sections, then each section into thin sticks. Cut the asparagus into three sections, after eventually removing the skin from the first third with a vegetable peeler if necessary. Indeed, if your green asparagus is a little thick, the first third can be a little stringy, and the more you go up towards the head, the less useful it is to peel.
Put the vegetables in a bowl and add all the ingredients, namely the olive oil, honey, and spices. Stir well.
Arrange everything in an ovenproof dish and bake at medium height, still at 356°F, for 35-40 min. Stir once or twice during cooking, and don't hesitate to cover the dish with aluminum foil, for example, to prevent the vegetables from browning too much or even turning black.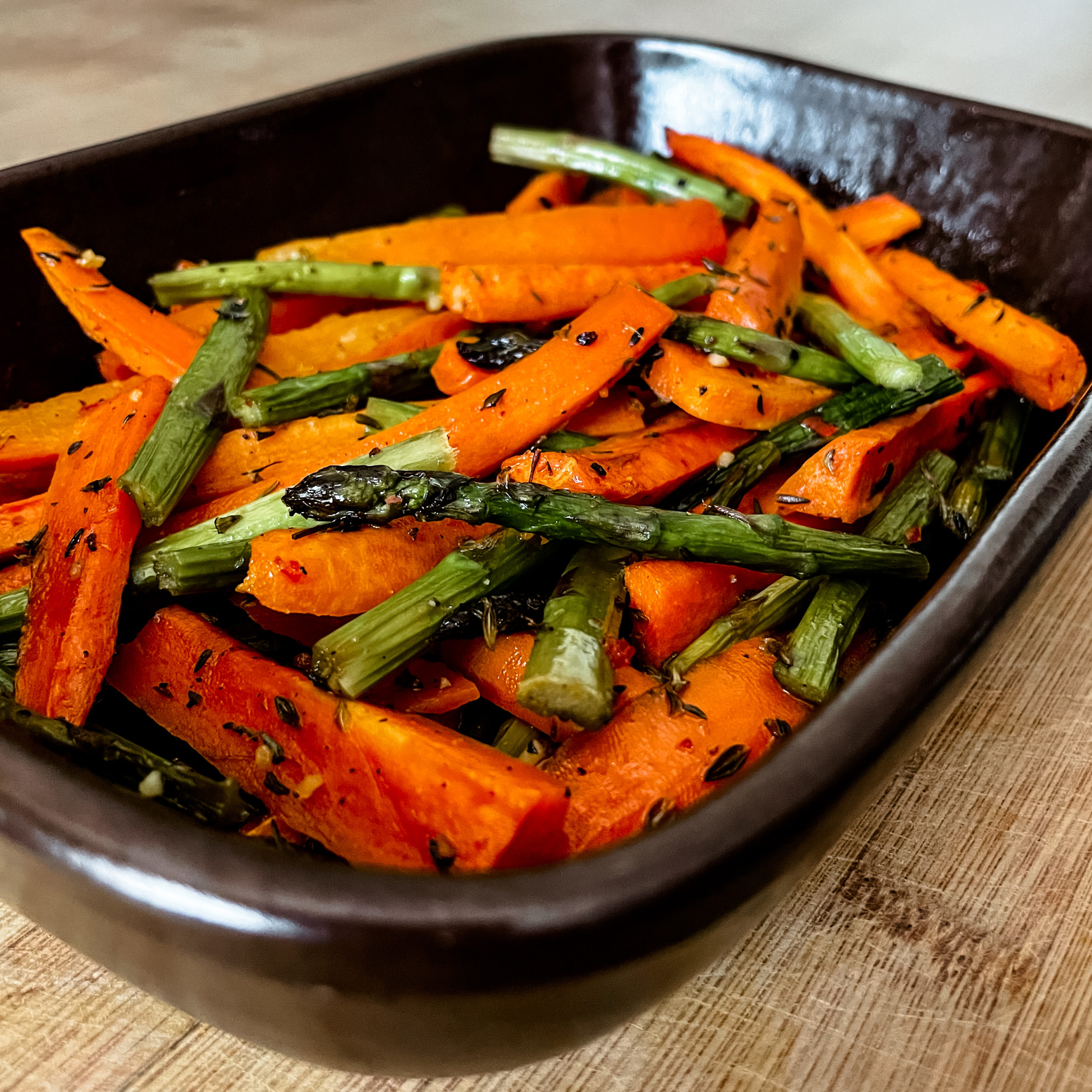 Presentation
Arrange a few spoonfuls of these sumptuous baked vegetables and their marvelous juice on your prettiest spring-colored plates. You can accompany this recipe either with rice or cereals of your choice, or a nice grilled salmon steak, some smoked tofu just browned in a pan, or penne-type pasta.
On the wine side, a Pouilly-fuissé will be perfect. Its aroma with notes of acacia flowers, almonds, and honey will seduce your gourmet taste.
I just have, as usual, to wish you a nice meal, and see you Thursday!
XO 🥕