Hello, young Padawan
If I haven't convinced you to plant some in your garden, or your planters, today we will make a final recipe with wild garlic because I think you have understood that your faithful servant is somewhat monomaniacal —so little.
It will therefore be a lovely recipe for today, simple and quick for beginners in the kitchen, those in dire need of time, or simply for those who like to enjoy a meal in all simplicity.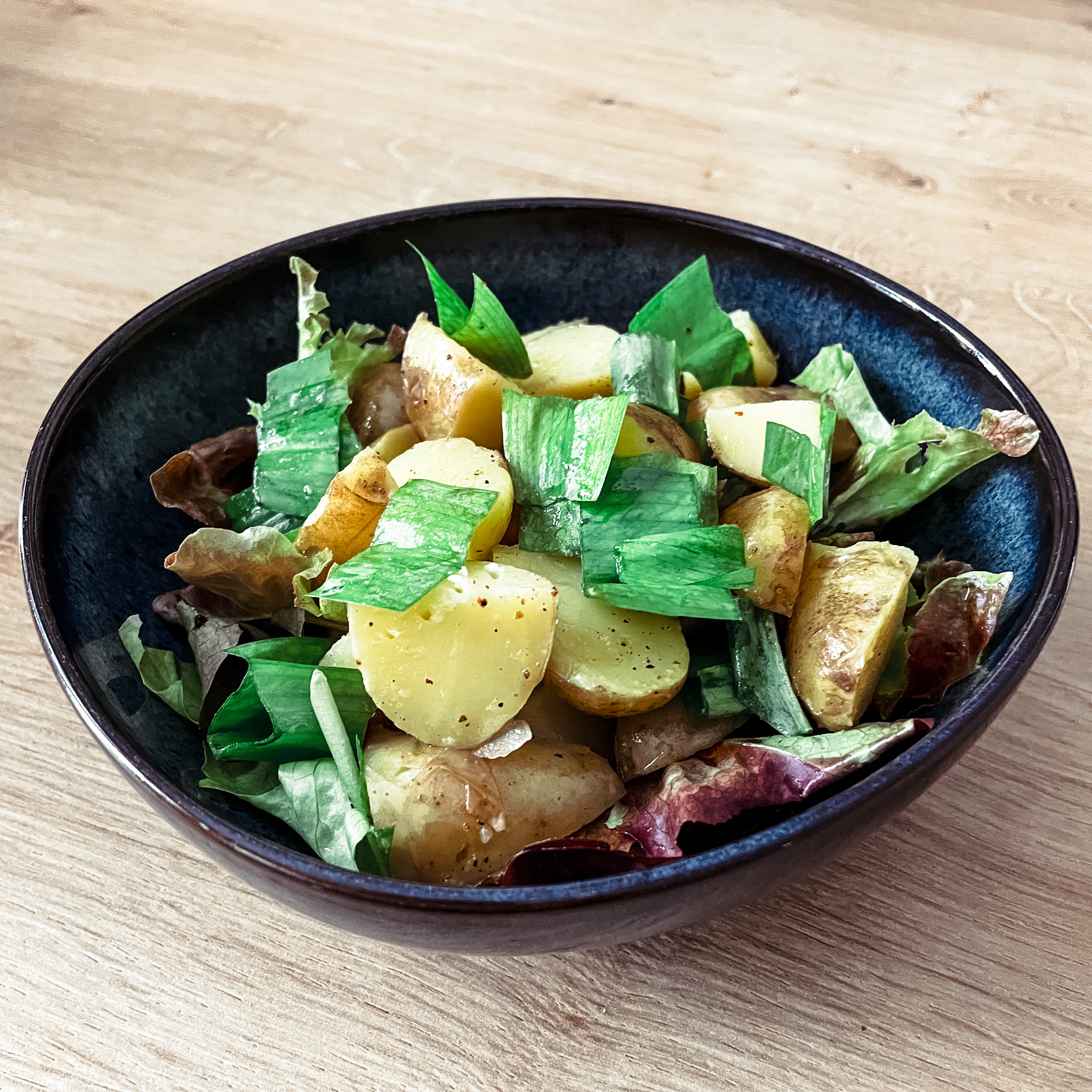 spring potatoes
For two servings
17 oz of the new potatoes of your choice. My preference is Noirmoutier, but there weren't any that day, so I opted for classic new potatoes…
A nice handful of wild garlic
1 tsp walnut oil
Salt, Madagascar pepper
A bowl of seasoned green salad, with some walnuts, balsamic vinegar and walnut oil, salt and pepper.

Recipe
Wash and cut the potatoes into equal pieces, using your most petite potato as a template.
Wash the wild garlic leaves and chop them more or less finely, according to your preferences.
In a Vitaliseur, or any steamer of your choice, wait for the water to boil, then place the new potatoes in the steamer basket, cover, and cook for 5 to 8 minutes, depending on the size of the pieces. Potatoes should be cooked, but don't mash. Pour them into a bowl and let them cool down.
Place almost all the wild garlic on the warm potatoes and a few sprigs on the seasoned salad for a lovely reminder.
Add the walnut oil to the potatoes, salt, and pepper, and stir gently.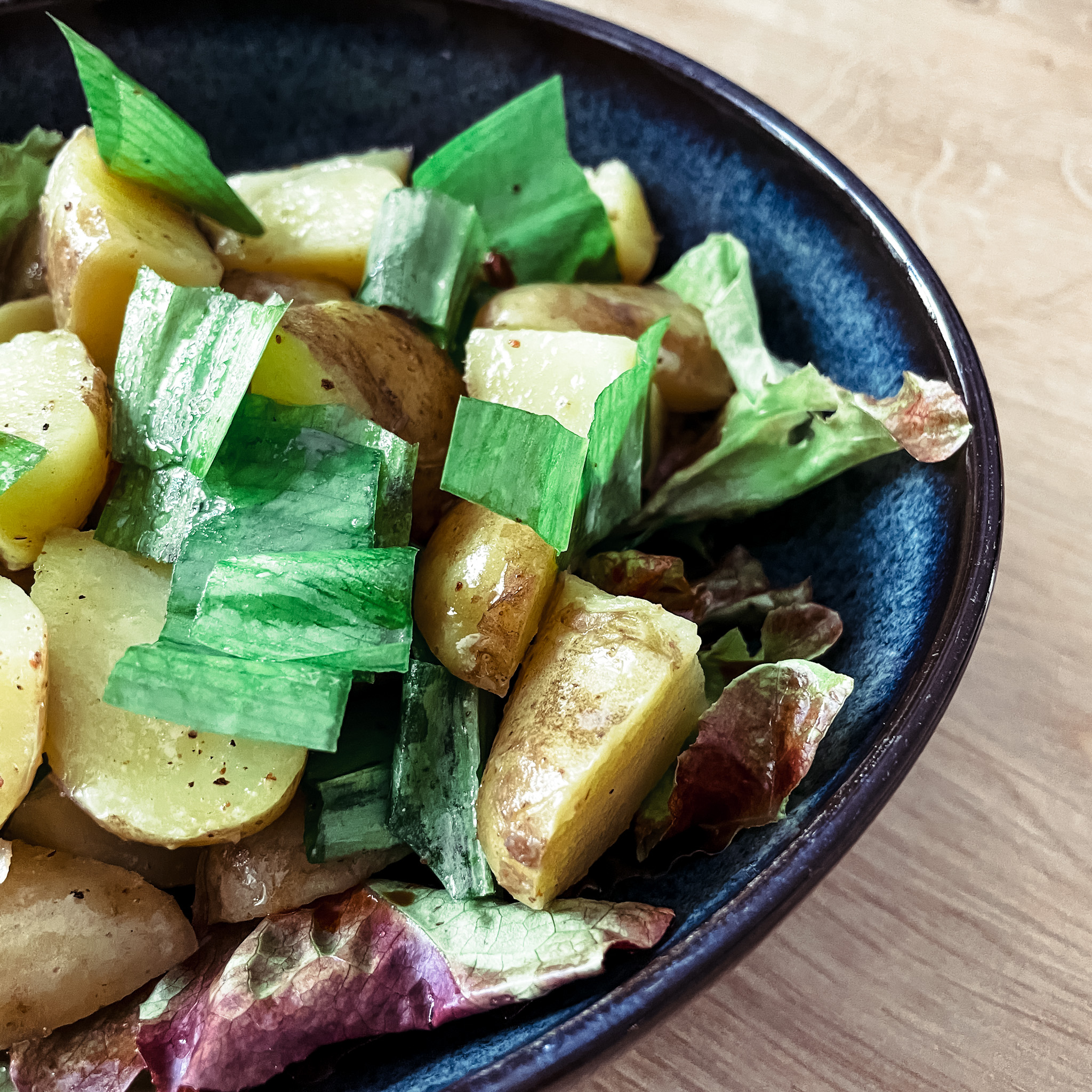 Presentation
In your prettiest soup plates or pad thai bowls, place a bed of seasoned salad, and cover it with warm potatoes.
If a few nuts are left in the bottom of the salad bowl, place them on top as decoration.
To accompany it all, who says potatoes, says beer. Ask your Belgian or Northern France friends if you don't believe me. Therefore, I recommend a very soft, cute artisanal white beer of your choice, which will not take the ascendancy on your divine meal.
I wish you a wonderful appetite and a great weekend, and we will meet as usual next Friday!
XO 🌱