"Autumn is a second spring where every leaf is a flower."
Albert Camus.
Hello, young Padawan
The cold weather outside has settled in; you're ready to face the cold season… Or not, wait, you're missing something… Can't you see? Yes, of course! Pretty fragranced candles with autumn scents that bring virtual warmth and comfort in these "dystopian" times.
You'll quickly forget all the rain and grey outside: a soft and sexy scent, a plaid, a hot chocolate, happiness, done.
Let's go for the cute selection of my favorite autumnal candles.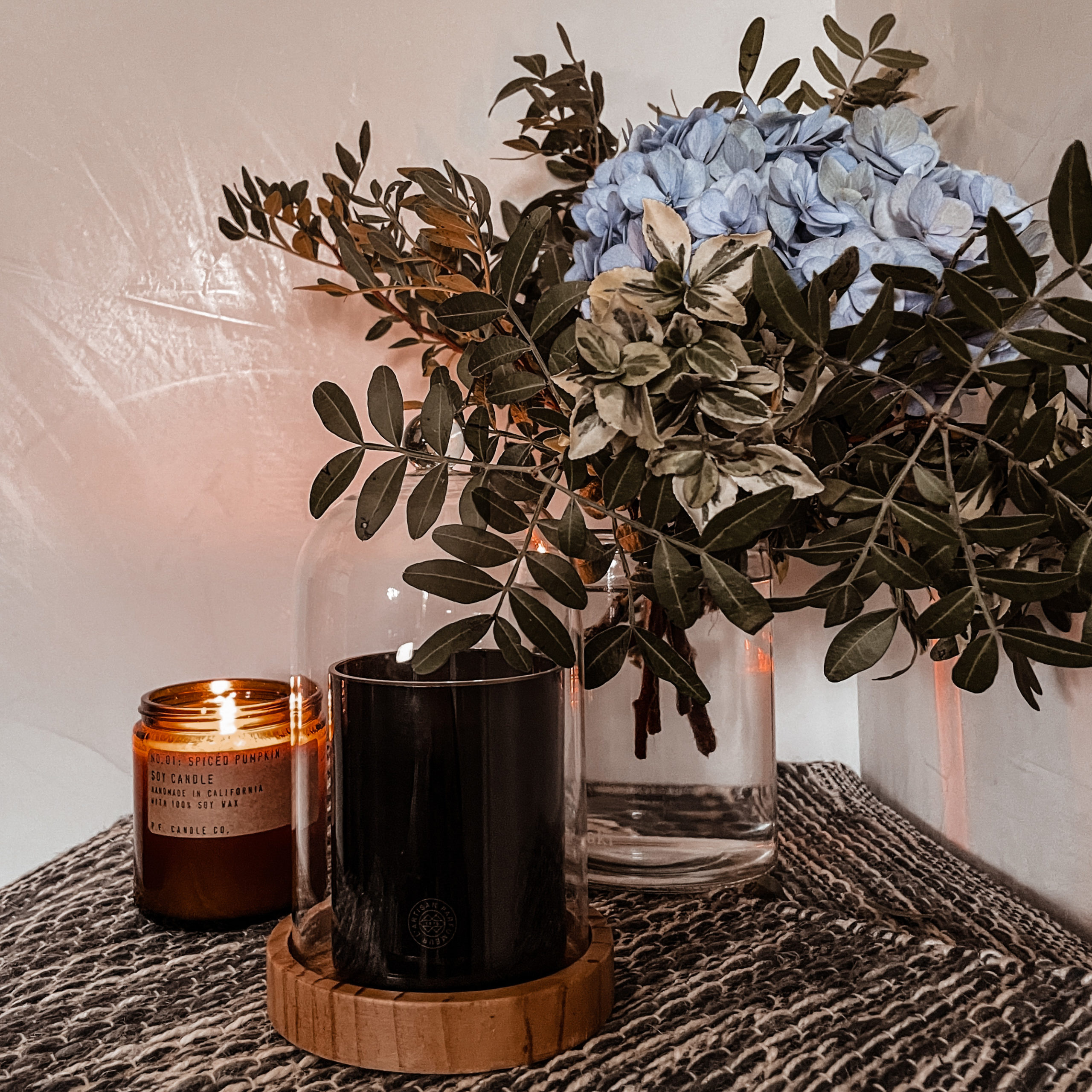 The spicy and comforting candles of autumn.
Ah, the sweet smell of cinnamon; what better way to start this selection?
Among my two favorite autumnal candles, we obviously find my favorite candle with which I have, of course, told you before and for years: the Spiced Pumpkin by P.F. Candle, and its delicious smell of cinnamon biscuit thanks to its notes of nutmeg, pumpkin, brown sugar and cinnamon. Pure happiness!
The second is a limited edition that usually returns in October. It is the Tea and Gingerbread candle from the Artisan Parfumeur. It lasts super long, divinely perfumes your interior, and if you wonder what it smells like, I answer you: trust the title. The scents of smoked tea and gingerbread are there, warm and delicious, to activate a relaxed mode with wool socks.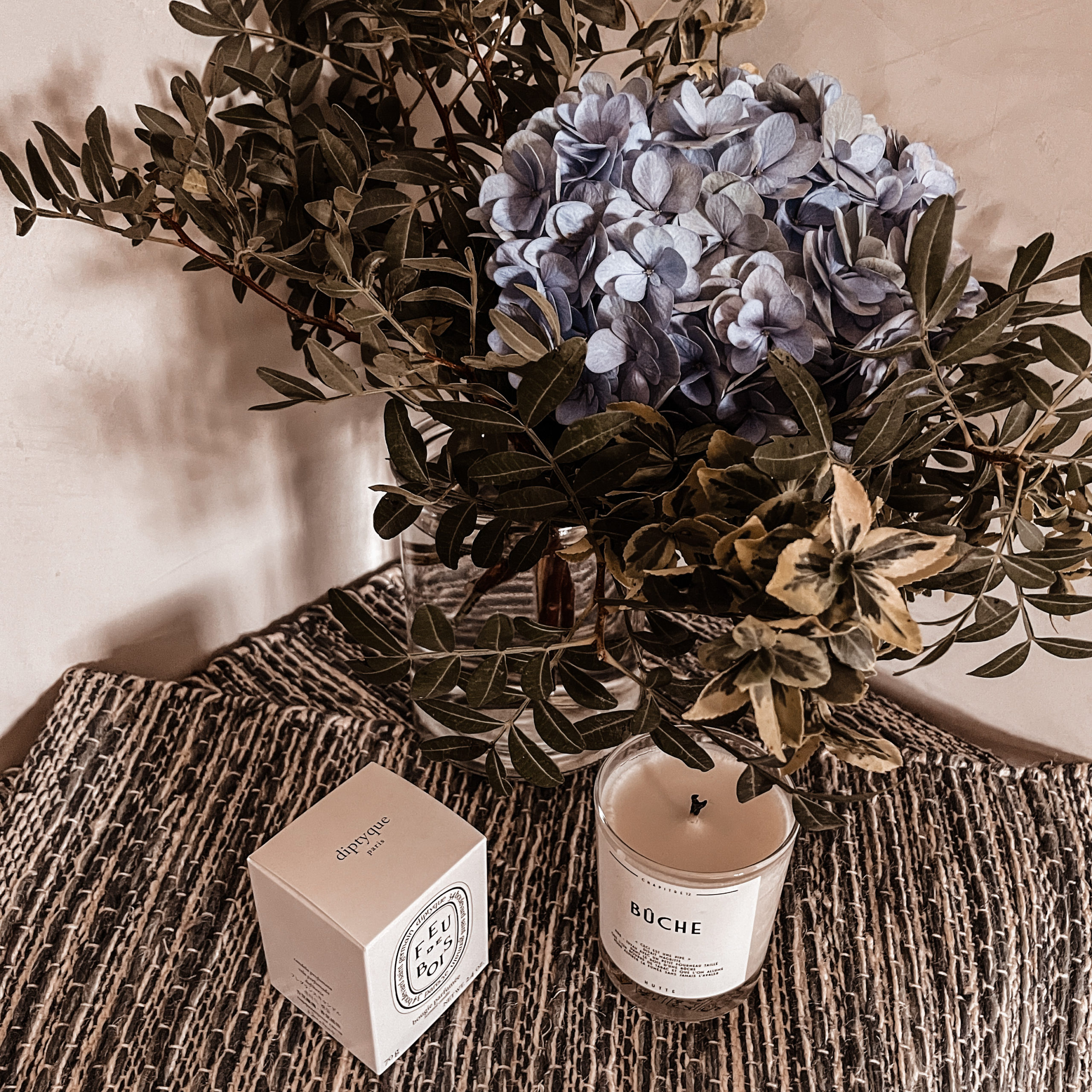 Candles for a country house atmosphere.
Ah, the sweet smell of a wood fire; what better way to restore a chalet atmosphere in your condo? Well, I have two ideas that will bring you the spirit of the countryside to the corner of your sofa. The most famous, which diffuses exceptionally well, even in small format, and lasts super long, is Feu de Bois by Diptyque. A resounding success.
My second beloved is unfortunately discontinued, but it can still be found in a few boutiques or concept stores. The Bûche candle from Maison Hutte will fill your interior with sweet scents of wood, leather, and burnt wood. I'm still talking about it in case you have a shop nearby that still has it.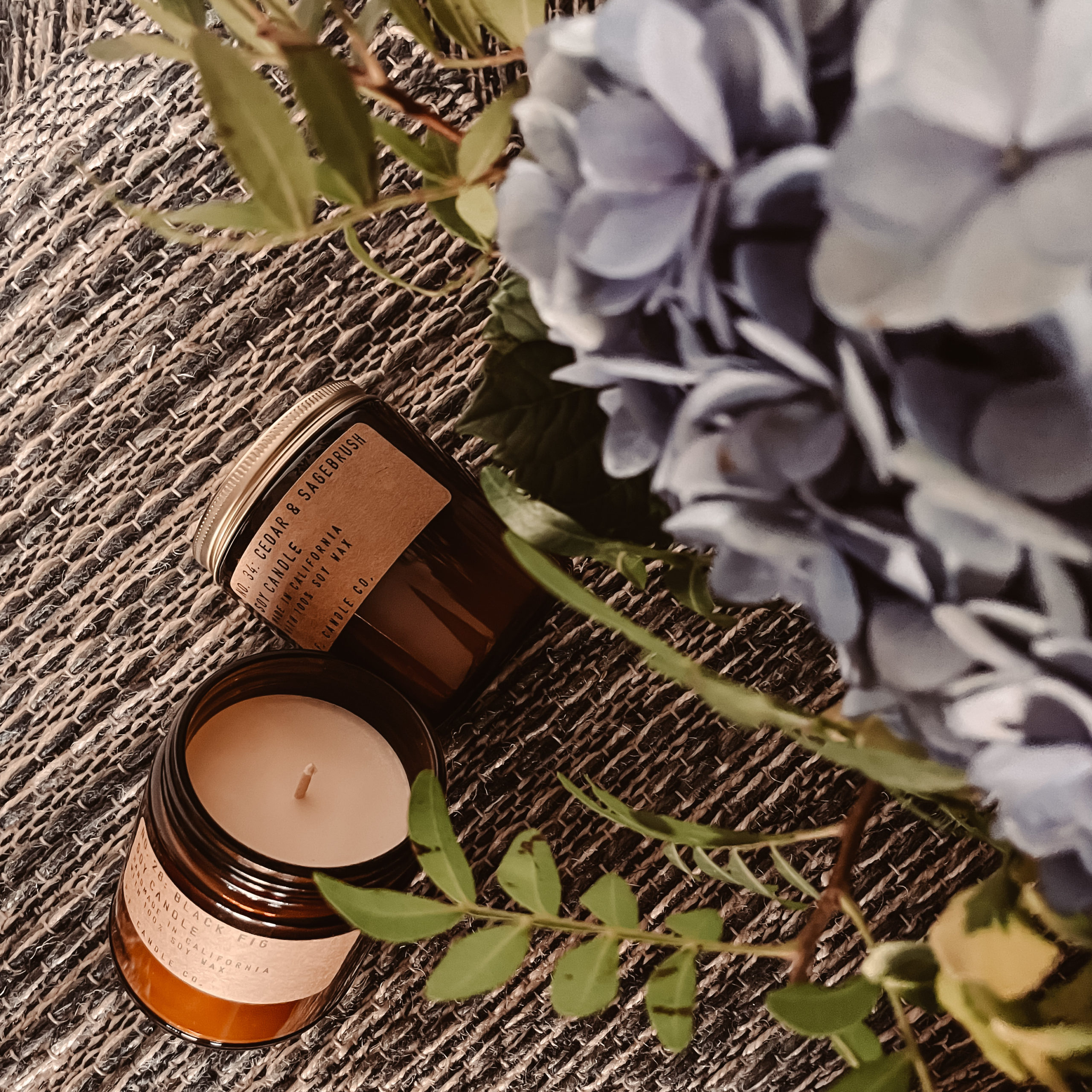 The fruit and the autumn leaf.
A fruity autumn candle? Without hesitation, the Black fig by P.F. Candle. This marvel diffuses fresh figs, fig leaves, and the sweet note of fig pie. Impossible? Smell it, and we'll talk about it. This candle is a real success, fresh, fruity, and with a hint of sugar for the cocooning vibe.
A true ode to Indian summer, P.F. Candle's Cedar & Sagebrush candle embodies fall in California: rolling hills of shrubbery and miles of sepia-toned beaches and arid areas. The fragrance is aromatic, dry, and woody, with cedar, granite, dry sage, and juniper notes.
That's it for today, dear Padawan. I hope I've given you the desire to put a little warm atmosphere in your interior, whether with a few cushions, a soft plaid, or a lovely comforting scent with autumnal notes.
XO. 🍁