"All you need is love. But a little chocolate now and then doesn't hurt".
Charles Schultz.
Hello, young Padawan
We all tend to be a little tired in this late winter period. The days are getting longer, but the sunshine is not optimal yet, and the cool temperatures are still here; in short, a little comfort is not too much.
And when you can combine pleasure with benefit, helpful with pleasant, well, why deprive yourself of it? So let's go for today's post on a delicacy that we all know, but not necessarily from this angle: dark chocolate.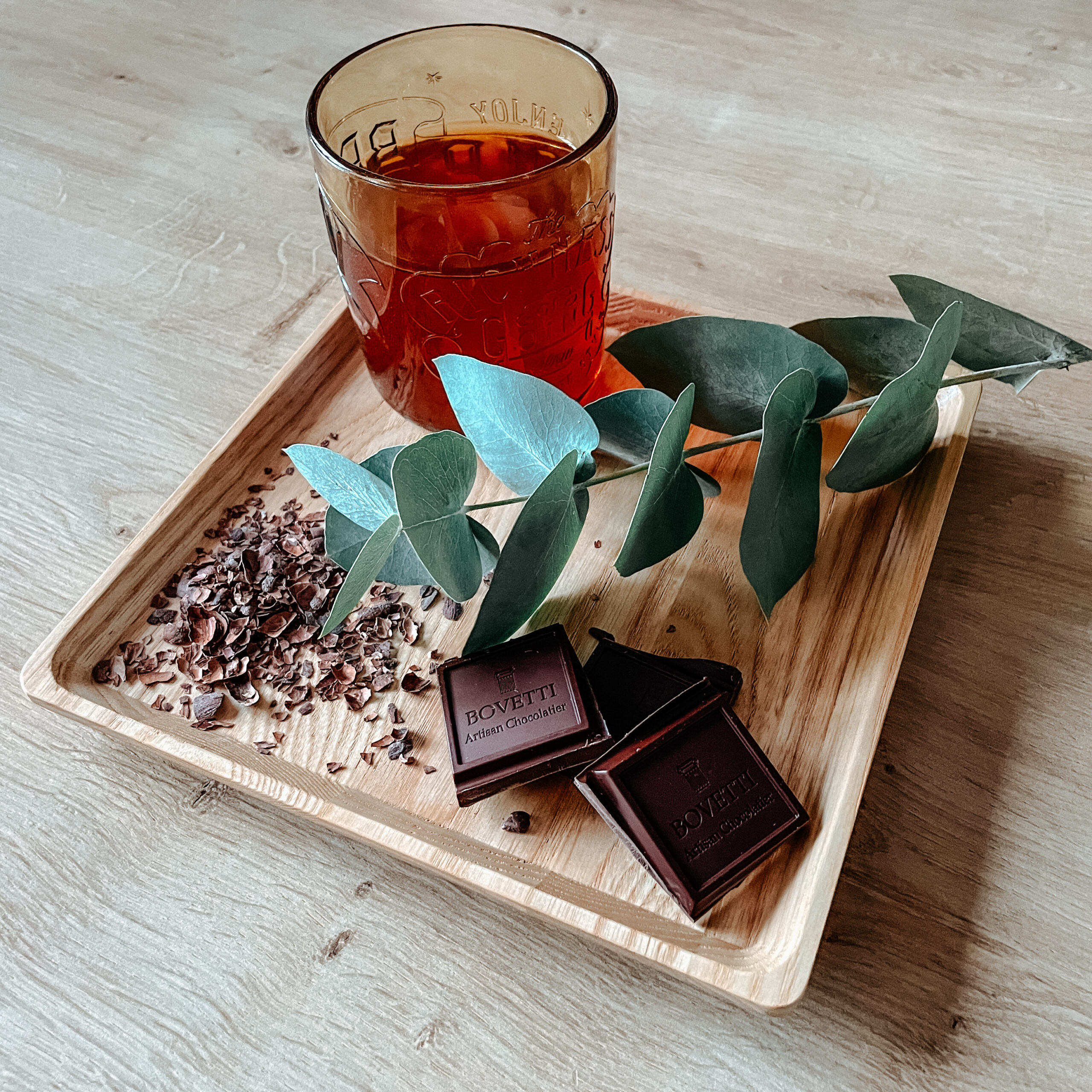 85% dark chocolate, your winter ally.
First, as an introduction, let's talk numbers. All I will tell you in this article is only correct for dark chocolate at 85% minimum, organic, and of super good quality. Whenever I talk about dark chocolate, I'm talking about nothing else. Let's be clear, concise, and precise for once, lol.
Why 85% minimum and more — organic and quality? Because there is chocolate and chocolate.
The more cocoa in the bar, the more benefits it will have. Then, you have to pay attention to the manufacturing processes because if the chocolate is heated to too high a temperature or if poor additives or emulsifiers are added, the effect will be counterproductive. Find yourself a good chocolate maker you can trust, preferably organic, or an organic store that selects its products rigorously.
Dark chocolate (yes, the one at 85% or more, that's great, you are following me, ed) has many virtues, perhaps even some of which you had no idea. For starters, it contains a minimum of 220 mg of magnesium. Interesting in case of stress, fatigue, or difficult sleep. Moreover, Chrono nutrition recommends chocolate as an afternoon snack (4-5 p.m.) to promote the secretion of hormones for restful sleep. It is also a good source of potassium, non-heme iron, manganese, calcium, and copper.
Approved by the French Federation of Cardiology, dark chocolate is actually good for the heart. Thanks to the flavonoids it contains, dark chocolate reduces the risk of cardiovascular disease and stroke. Indeed, flavonoids have an anti-inflammatory effect, improve insulin sensitivity and reduce platelet aggregation.
Rich in antioxidants, it also helps keep arteries flexible and reduces the risk of atherosclerosis due to free radicals known to cause cell damage.
In addition, like red wine — therefore grapes, but also blackberries, peanuts, or buckwheat, dark chocolate is rich in resveratrol. This polyphenol is a powerful antioxidant that helps the body to fight against oxidative stress, free radicals, and aging. It thus helps the skin produce collagen, fight against pathologies caused by cellular deterioration, and offer general membrane, vascular and cellular protection.
Finally, Korean researchers evaluated for three weeks the evolution of mood and intestinal microbiota of a small sample of 46 adult participants, some of whom consumed 30 g of chocolate at 85% per day, another at 70%, and a last one who did not consume chocolate. Results: the 85% chocolate group is associated with greater intestinal microbial diversity, more bacteria with antidepressant effects, and fewer negative thoughts!
The scientists further analyzed the stools of the participants in this study to learn more about their gut microbiota. They found that gut microbial diversity was higher for consumers of 85% chocolate. "Blautia obeum levels were significantly elevated, and Faecalibacterium prausnitzii levels were reduced. Furthermore, they found that the observed changes in negative affect scores were negatively correlated with diversity and relative abundance of Blautia obeum ", summarizes the study.
Given the results, the researchers could observe that dark chocolate had real prebiotic effects "as evidenced by its ability to restructure the diversity and abundance of intestinal bacteria". 85% dark chocolate is also able to improve emotional states. These findings were published in the Journal of Nutritional Biochemistry.
Thirty grams of dark chocolate provides just under 170 calories. This is easy to fit into a healthy diet.
A word to the wise, and see you next Thursday!
XO 🍫
Sources : study on 85% dark chocolate, and its annexes.