"If one is not sensitive, one is never sublime".
Voltaire, letter to M. de la Harpe – August 11, 1766
Hello, young Padawan
Who told you that in the United States, everything was overrated, standardized, and boring? Those who have only been to the big cities, no doubt, but even there, you just have to get out of the malls and the main avenues to discover great treasures.
As I often say: visiting a large metropolis is not tourism. Thus, Paris is not France, Los Angeles is not the United States, and that's ok because that's not where we're going!
Today I'm taking you to a lovely craft market in Ferndale, one of my favorite Michigan towns, which is full of art and great food, and where there is my favorite vinyl store. Let's go, but before that, I'll offer you a little coffee or tea and a piece of granola in this charming establishment located just next door; come with me…
The Rust Belt Market
Americans love small businesses. From local farmers' markets to small designer shops, craftsmanship is on the rise, and they're right.
The Rust Belt Market is a place shared between small craft shops, a bar, and an event space that can accommodate weddings, baptisms, or various professional events such as congresses or large meetings…
What a way to spend a pleasant time, discover talents, fall for a vintage piece, a nice piece of jewelry, a pretty handmade trinket, or an industrial creation, all in the center of Ferndale, a charming town located 20 minutes from Detroit. On to the pictures: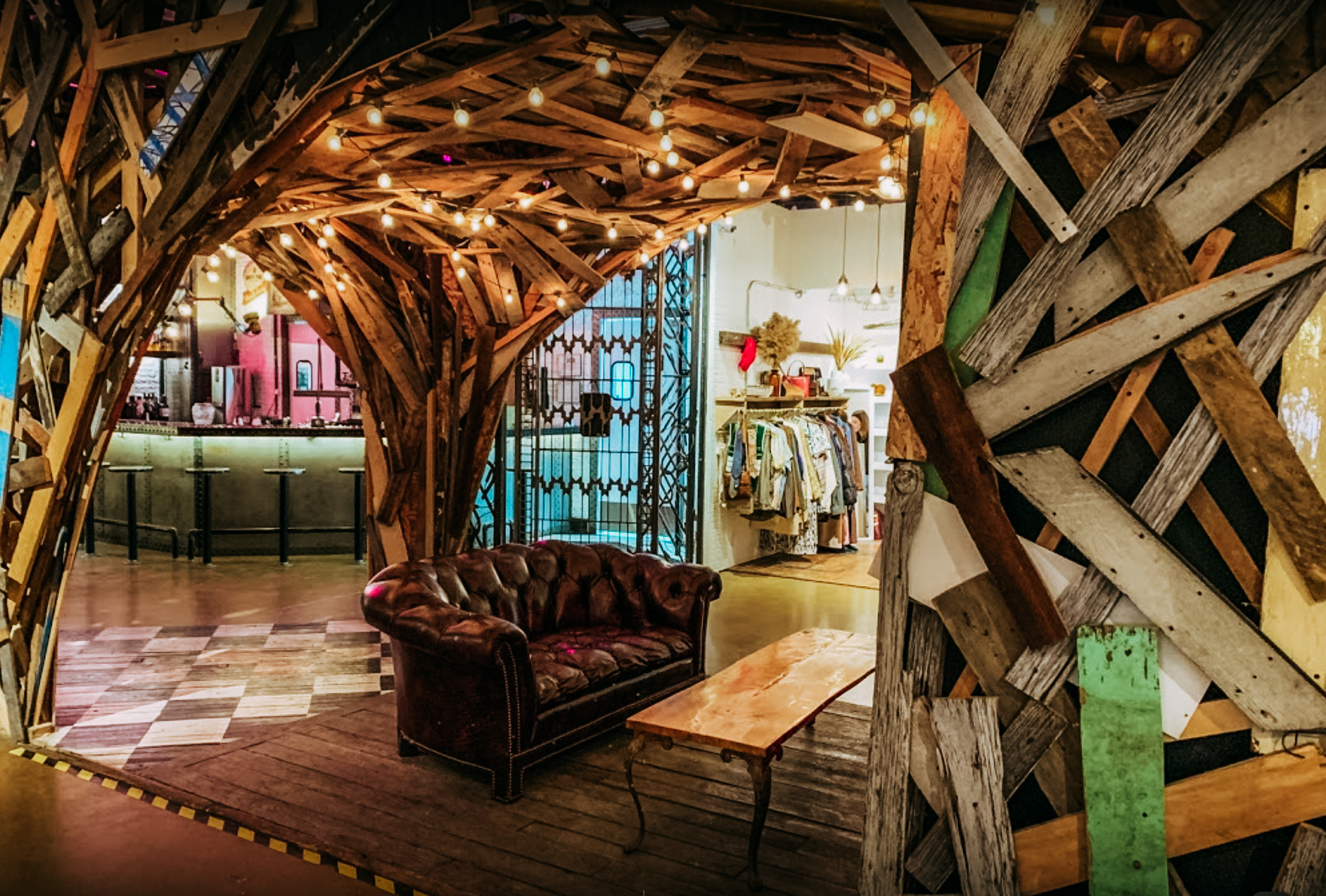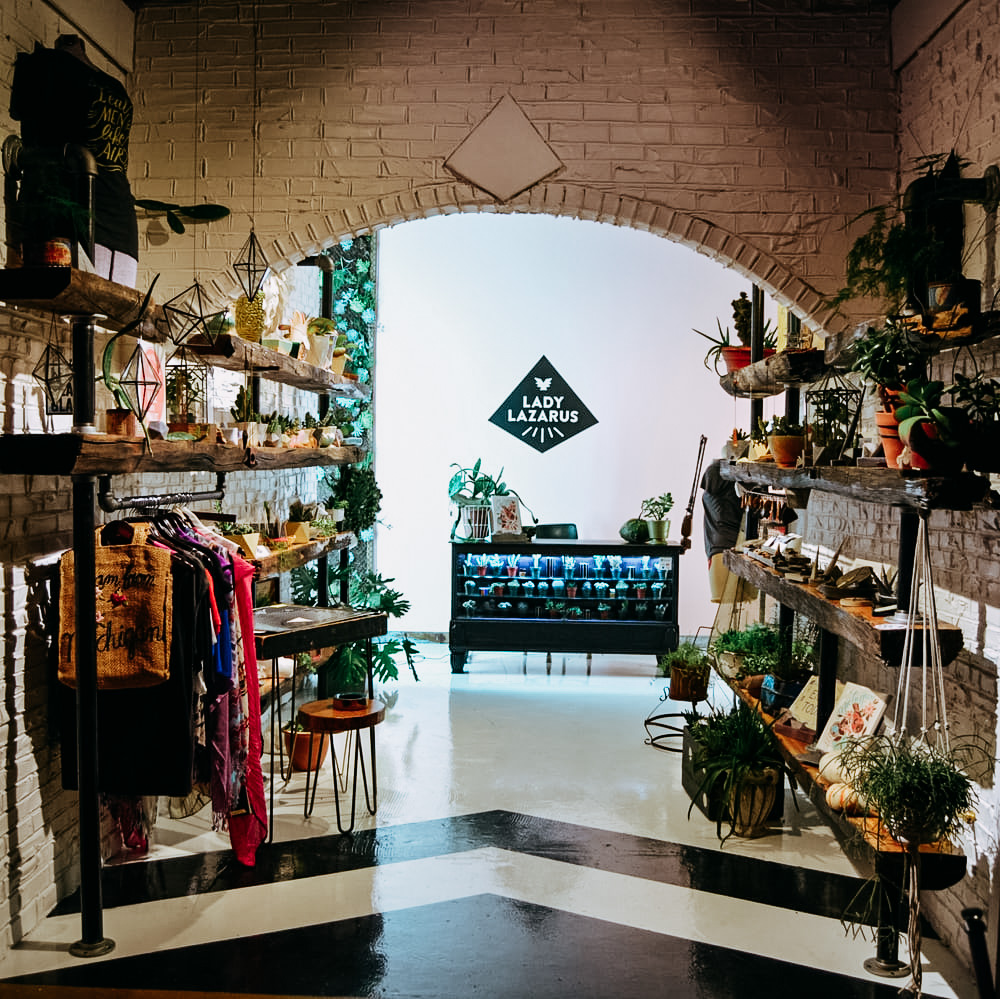 And that's it for the visit to this charming market. I hope you were happy to discover this place with me and that it will give you the desire to discover it, either this one for a future trip or those in your neighborhood, to support your small local businesses.
Indeed, even if some need to put their voice in the ballot box, I often remind you that the real vote is where we put our money. Thus, by supporting a large group, you are helping a jaded multi-billionaire buy his thirtieth yacht; while by supporting a small trader, you are helping a mother pay for guitar lessons to her son or a gentleman pay a restaurant to his wife for their wedding anniversary.
It's up to us to be aware of it; it's up to you to vote with your money. Choose your side!
XO 🎨