"Punk rock is just another word for freedom".
Patti Smith.
Hello, young Padawan
I hope you are ready to waddle and sing at the top of your lungs because we will dance in the casbah this rainy Fri"yay." Rainy, dark, gray, certainly, but happy, since we will talk about music.
Does the Punk movement speak to you? Of course, it does, but first, a little anecdote: Did you know that this word was used for the first time in the 60s' by the rock critic Lester Bangs to qualify the music of MC5 (Motor City Five) of Detroit? And yes, lots of things have happened in this wonderful city. This was just for the little story because when we talk about Punk, we talk about London (but not only, of course, ed), in the 1976-1980 era, precisely. Four years will have been enough to mark the musical History with a capital "H"; it is thus worth the trouble to be interested in it.
The Sex Pistols and their mythical "God save the Queen," Ramones, The Saints, The Clash, The damned, … and of course, if I say "The Misfits," you tell me: "You don't go in the bathroom with me! ". It's really great, casual, rhythmic, sassy music to listen to, which calls for dancing (and pogo, ed); the lyrics are very committed, for the most part, but who could blame an artist for having opinions (binary mind alert: we don't have to agree with everything we listen to, ed). In short, it is powerful music, and god we so much need of youth, letting go and moving our hair in this sad, tasteless and graying time.
Today, we will tackle one of the easiest albums of the Punk movement: London Calling, by The Clash. From the elders to the little ones, everyone loves The Clash. It's like chocolate.
Here we go, we are going to move the crest, I said.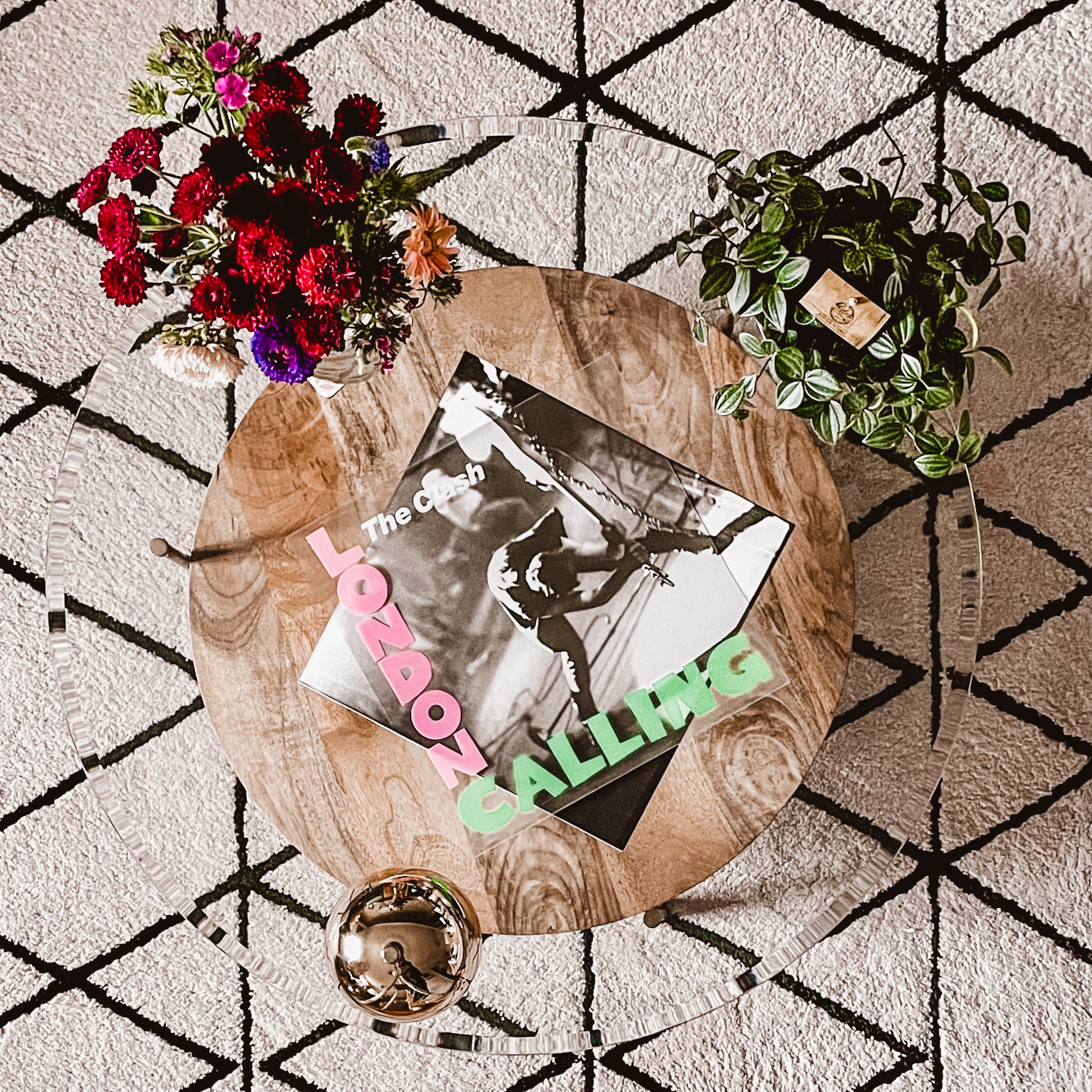 The Clash : London Calling.
The Clash is a London Punk band that was active for 10 years, from 1976 to 1986. Although there have been quite a few changes in the band over the years, four members have nevertheless been emblematic: Joe Strummer and Mick Jones, both on guitar-vocals, Topper Headon on drums, and Paul Simonon on bass.
Did you know that the Clash played an opening act for the Sex Pistols? It was July 1976, in Sheffield, Yorkshire, England.
How to know if this or that opus is good music or not? Well, it's like with classic music: This album is almost 42 years old, and the sound is still so pleasant to listen to, no need for an essay. A sound that does not age is good. Period. After, you like it or not, it's your style or not, … that's another story.
Attention to the purists. You will say: "yes, but this album is not Punk and in addition, it is not the most famous of the Clash." I would say, yes but no, or rather, no but yes. For those who do not know Punk music, it is an album of very good quality which precisely allows coming to Punk. Because if you want a neophyte to do pogo with us one day on some Sex Pistols, rolling the "r's" to mimic the Irish accent, I think you have to open a door first with a more mainstream Punk/rock album, starting with its familiar reggae, jazz, and rockabilly sounds, and later, we'll talk about Punk, and heavy one, count on me.
In short, as usual here, there is no question of biography, neither of the band nor of the album cited, but just a few words to make you want to make your revolution rock in your living room. If you want to know more about the history of the band, you can go check it out here, and on this particular album, you can go see it there.
London Calling is The Clash's third album on six, and the one that allowed them a successful transition from raw Punk to a wider audience, especially in the USA. Separating from their first manager, it is now over with Camden Town's sound. With Joe Strummer writing and Mick Jones composing and arranging, they record the 19 tracks from this album in Westminster, in downtown London. Even if this album is not their best album nor the most known at all (see two references at the end of this article, ed), it really deserves to be talked about as the styles, rhythms, and themes covered are different, and so much the everything is, it seems to me, successful and harmonious. Here are my favorite or notable songs below, although you can also choose to listen to the entire album in order here, because, in my opinion, it is really to be done, especially for a first listening.
The flagship and eponymous song of this opus, London Calling, opens the album with committed lyrics to the political situation of the time. Meaningful lyrics, on music so well found that many of us still hum it regularly, even today. In the engaged song style, we also find Clampdown, a must-play, or Death or Glory, which tells a lot of truths about the majors and the music industry.
The second song, Brand New Cadillac, is a cover of Vince Taylor that the band decided to put on the album in the hope of supporting their friend with the royalties generated – good old rock n'roll, old school. Song for waddling, just like Wrong 'Em Boyo, inspired by the Jamaican band The Rulers.
Hateful, Very nice little song – well, it's about dealers, but after all, if we start giving a talk on every song, we are not done, lol. I like, therefore.
The album ends with a hidden work, Train in vain. It was added to the album at the last moment when the cover had already been edited, and it's one of my favorite songs from this one. A very sweet love song with a reference to the famous song "Stand By Me" by Ben E. King. Basically, his girl left him and the lyrics are very touching, but not romantic, in short, go see for yourself if I didn't make myself understood, you see, I'm French, after all, lol.
So much for this album, even if I bet you didn't know the Clash through this one, but rather with "Combat Rock", for example. Speaking of which, if one day your mood is really down, trust me and give yourself a chance to smile again in three seconds thanks to this little therapeutic song, from the penultimate album of The Clash, "Combat rock". Effect on your mood guaranteed or refunded.
And if you're wondering on a Monday morning if you gotta go to work, or what to do with your private life, listen to this. Lol.
XO, no future. ☠️