"Beauty is an inexhaustible source of joy for those who know how to discover it."
Alexis Carrel.
Hello, young Padawan
Today, we're heading to the United States for an autumn visit to a lovely village. With a little Halloween atmosphere, as we are in October, the children are all ready to hunt for candy, lol.
We will visit the village of New Baltimore, Michigan. Maybe my European readers wonder: Why specify? Because there are as many New Baltimores as American states, or almost, lol. It's like with Springfield, Franklin, Greenville, Bristol, Clinton, Washington, etc., we must always specify the state in question so as not to lose our interlocutor. "Where do you live? Springfield, Massachusetts". Besides, when Americans talk about their capital, they say "D.C" and not Washington to avoid confusion.
New Baltimore, jewel of Lake St Clair.
New Baltimore is a pretty village located north of Lake St Clair, a lake shared equally between the United States and Canada, where there is, forty minutes away, the city of Detroit, which, as its name suggests in French, is located on a strait between Lake St Clair and the great Lake Erie, also shared half and half by the two countries. And right next to Detroit, inserted in the Strait of Lake St Clair, there is Belle Isle, which I toured for you here.
To the north is a third lake, Lake Huron, also shared equally between these two nations.
New Baltimore is popular with locals for swimming in the summer but also for enjoying the large expanse of wooded grass that borders the lake, with games for children, picnic tables, or even doing a little shopping in small artisanal shops where there are a lot of "home-made" items. This village exudes charm and authenticity!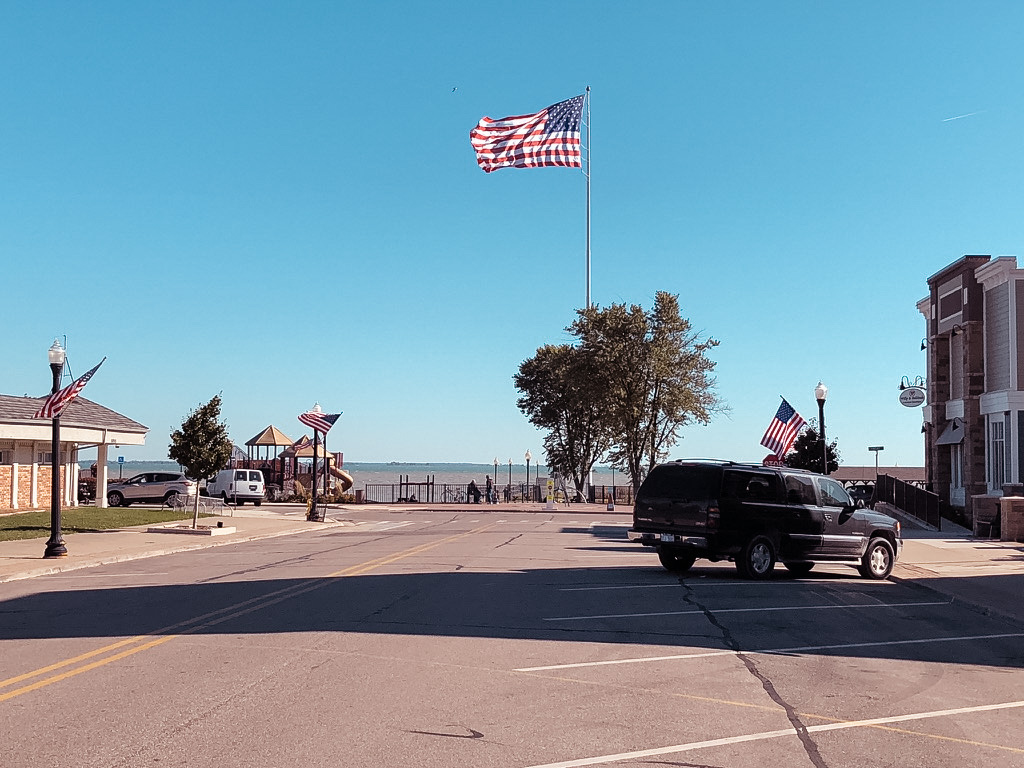 The view from the main parking lot in the city center. In front, you go to the park, which leads to the beach and lake, and behind us, there are the shops and the pretty residential area, with lovely houses in autumnal colors, because we are there, it's almost Halloween!
Let's start with the lakeside.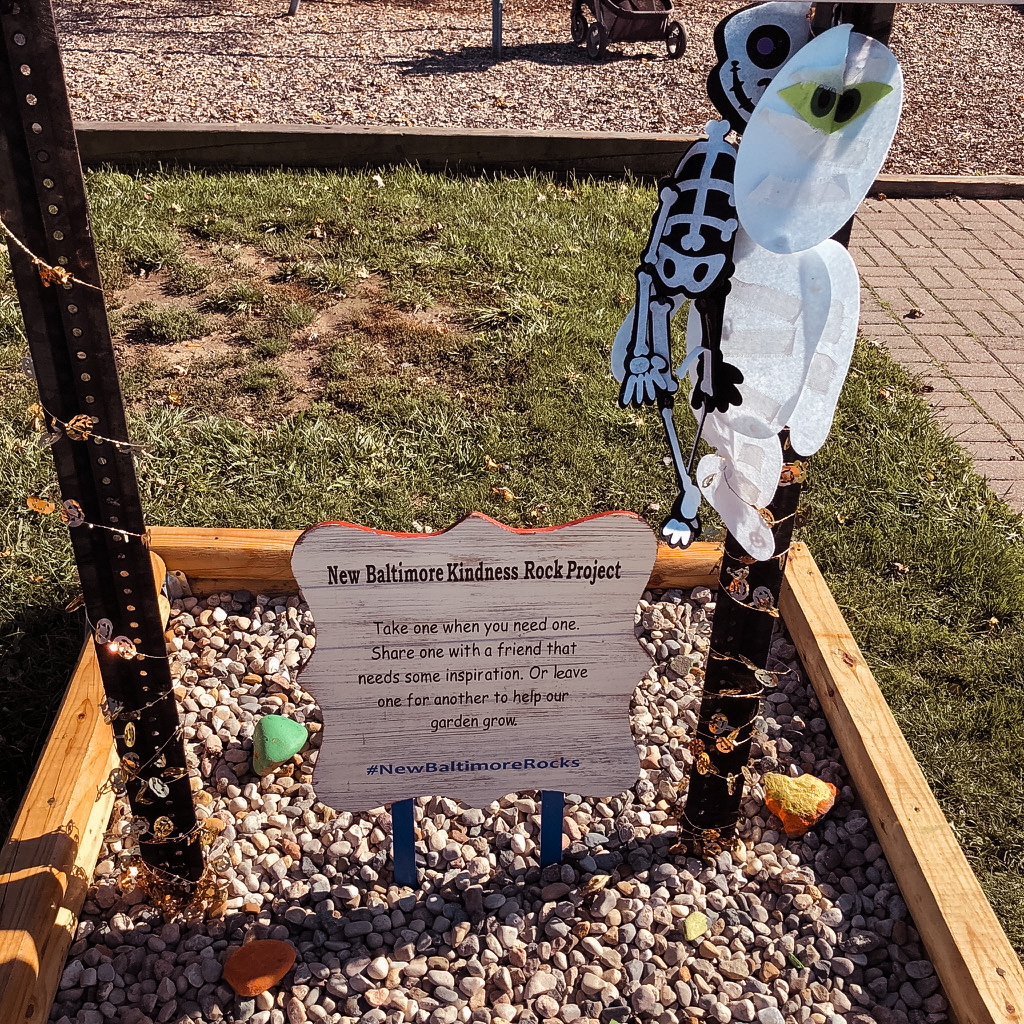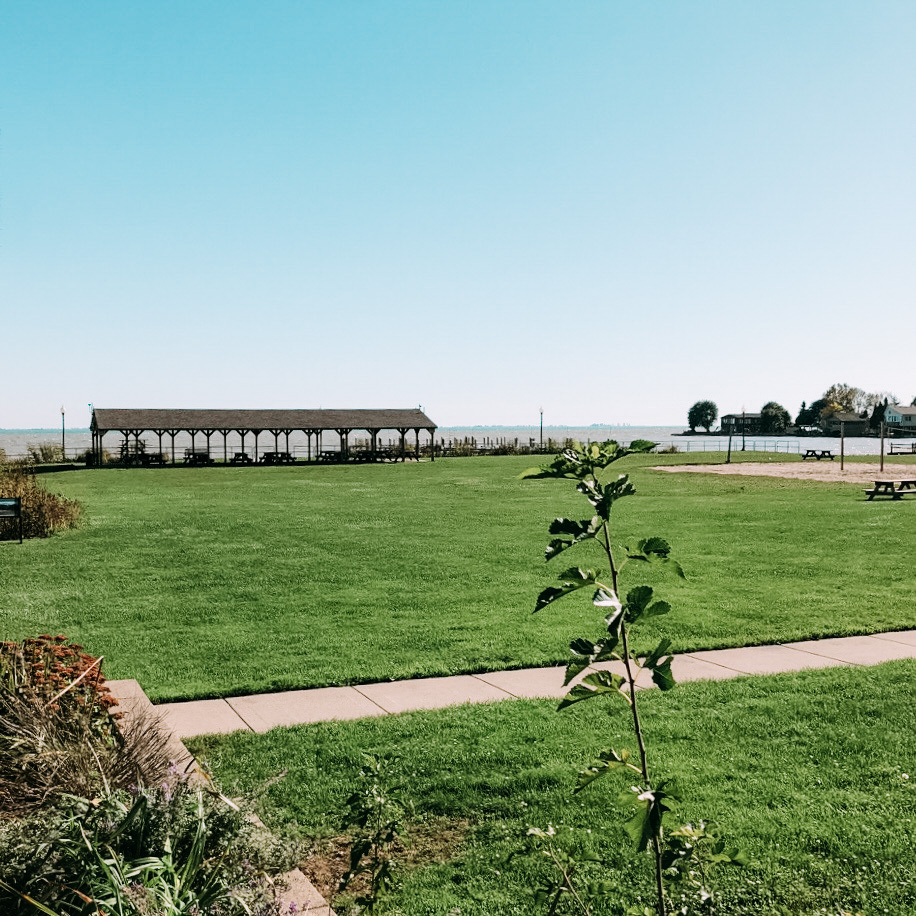 There are some houses on stilts bordering the lake; it's pretty cute, and it automatically makes me think of Seattle and, therefore, of the movie "Sleepless in Seattle," with Tom Hanks and Meg Ryan.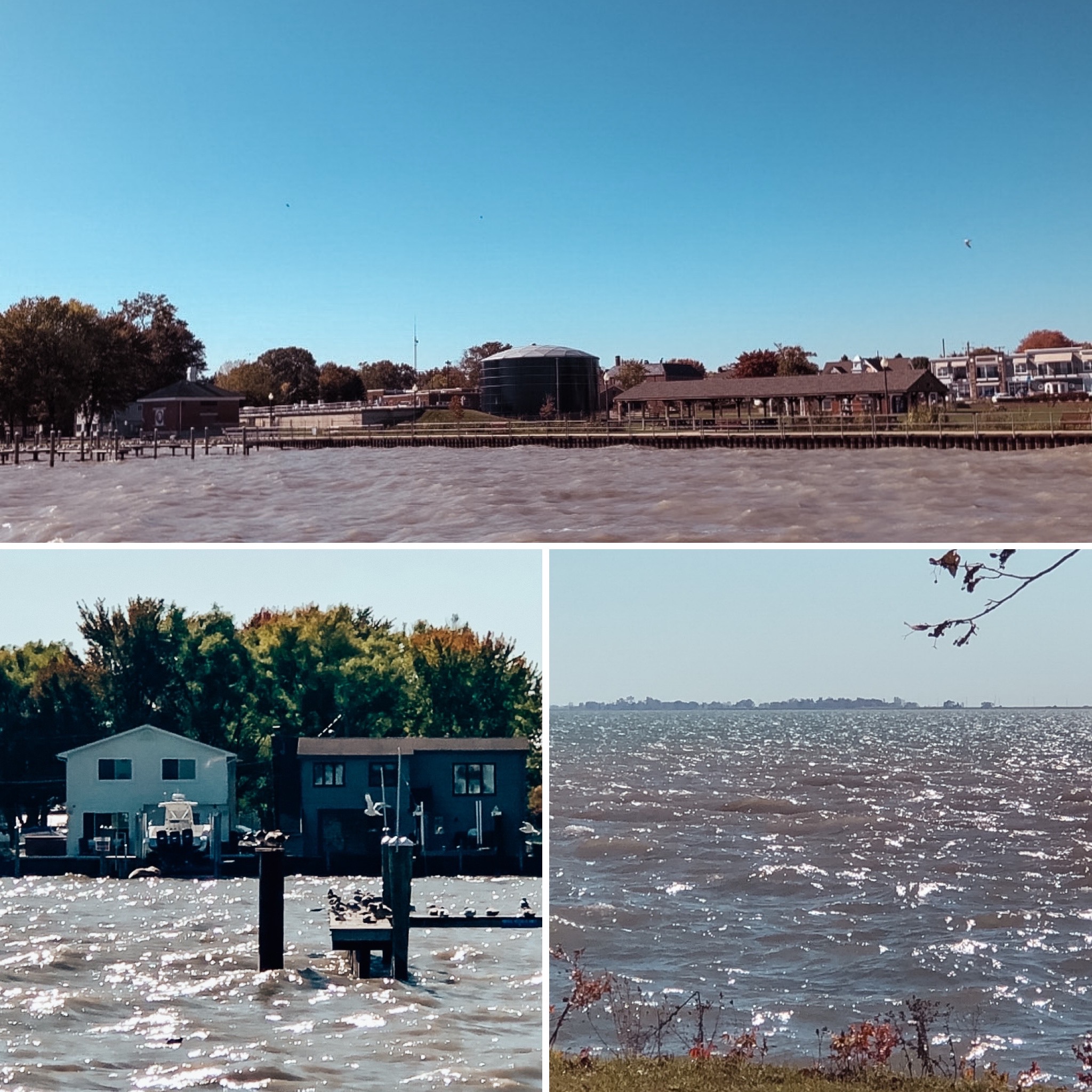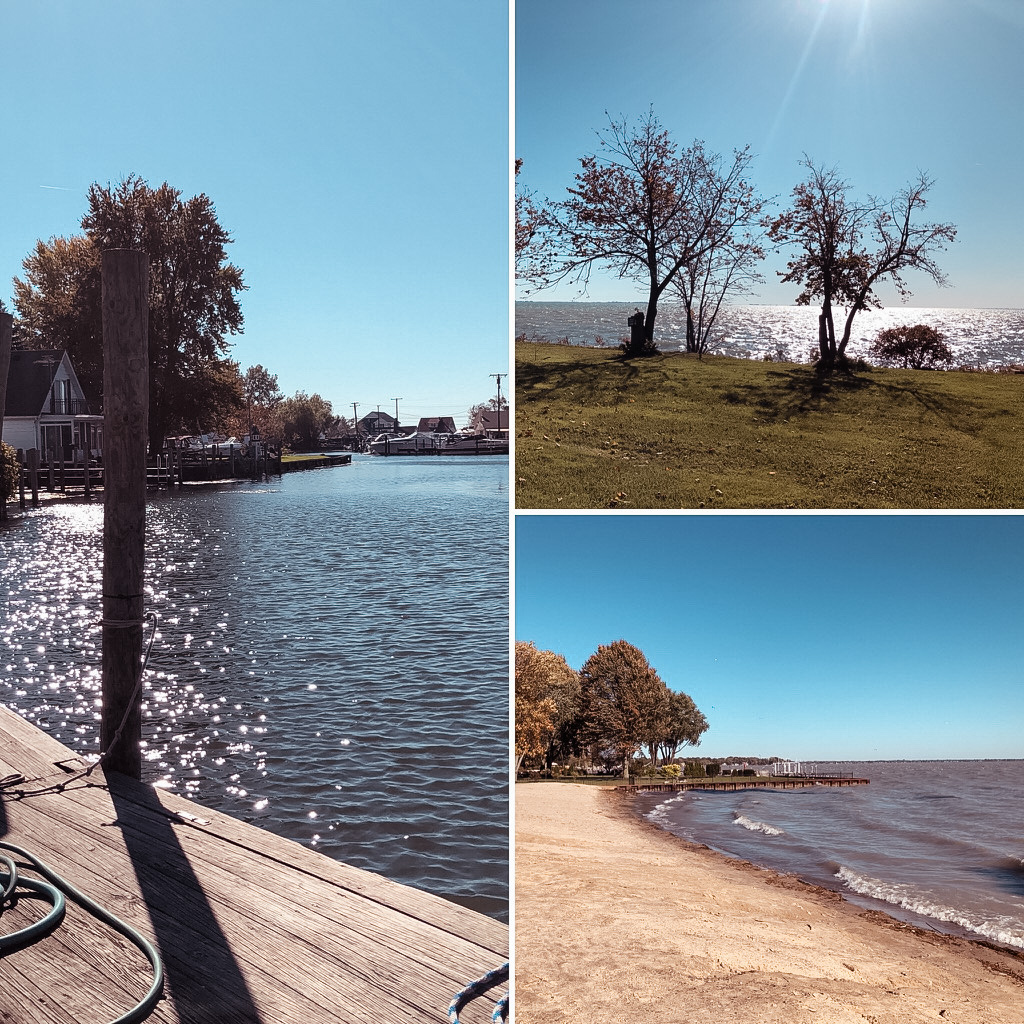 It's super nice to sit here with a book. I tested and approved, and I am sure you'll enjoy this place: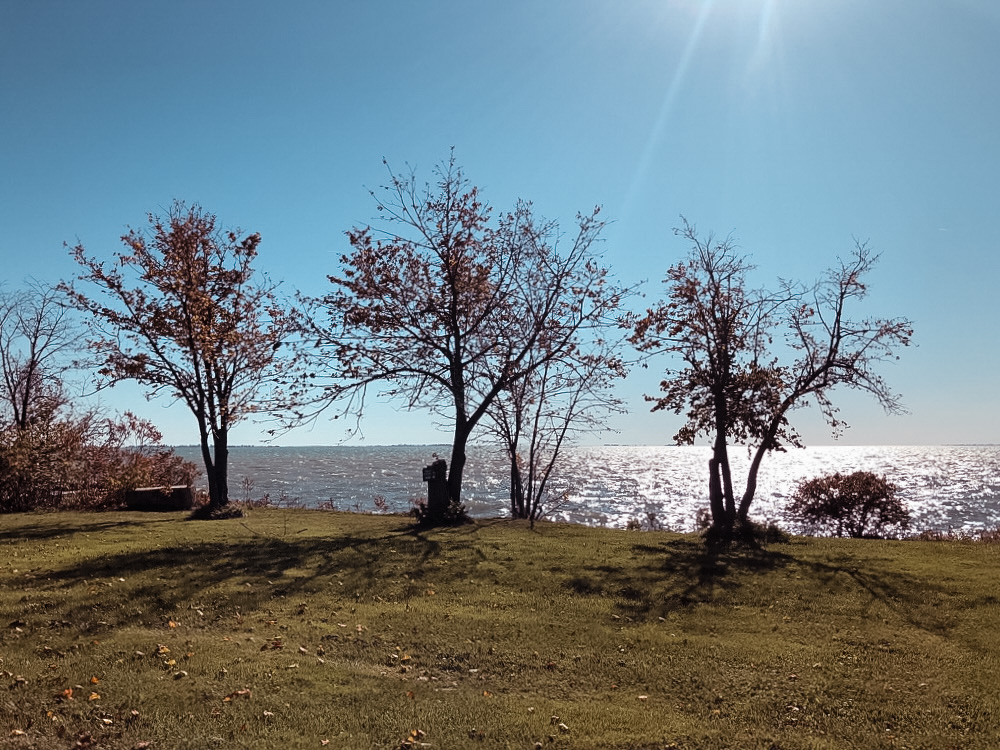 And here we are on the city center side. In Halloween mode, of course!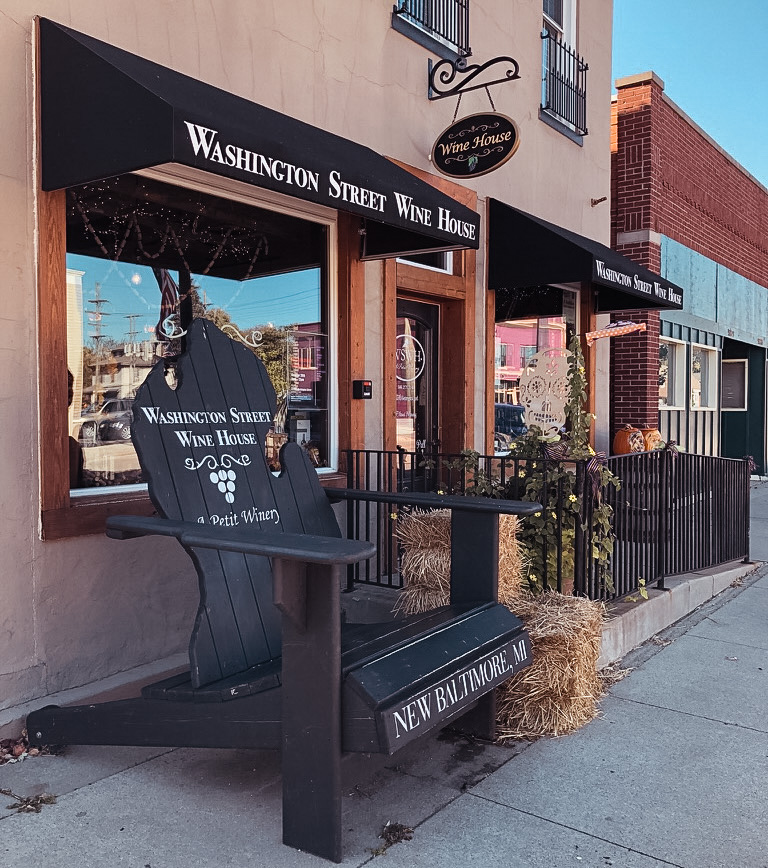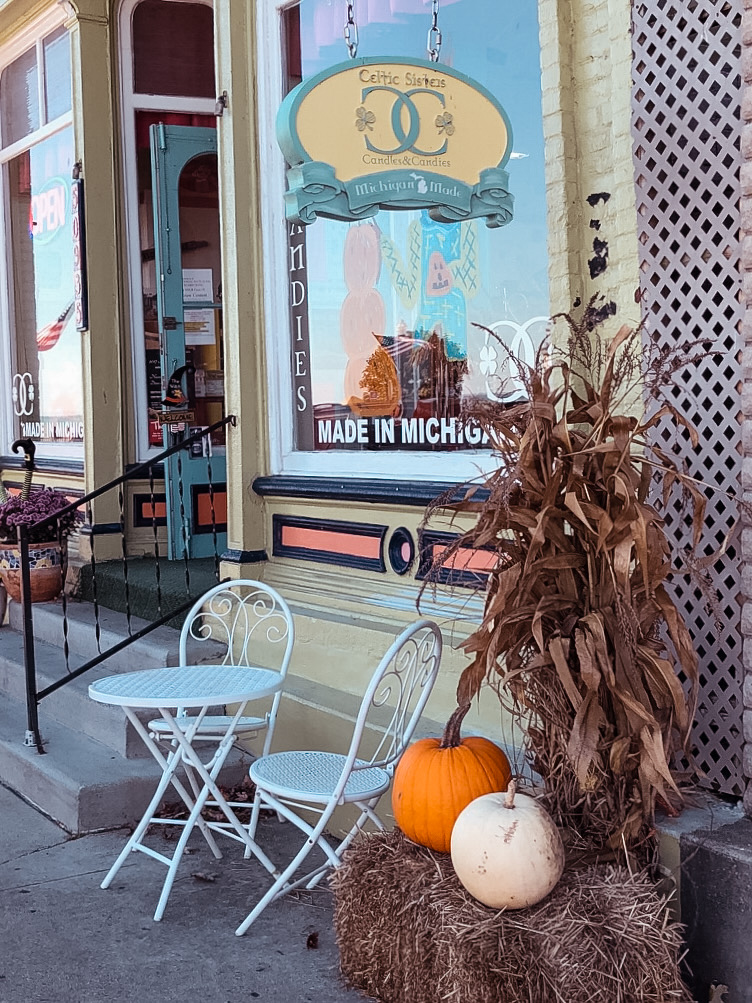 I couldn't resist showing you some photos of the residential area, as pretty as anything, especially during this fall period.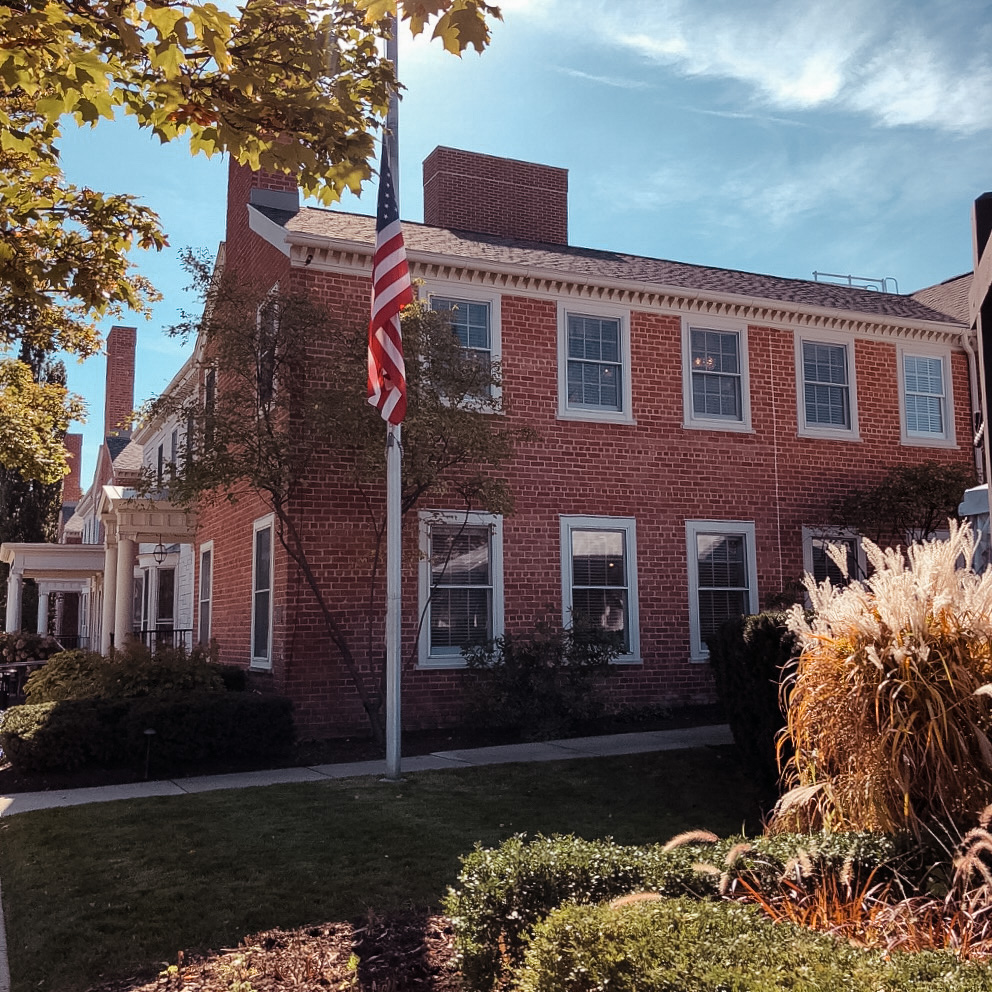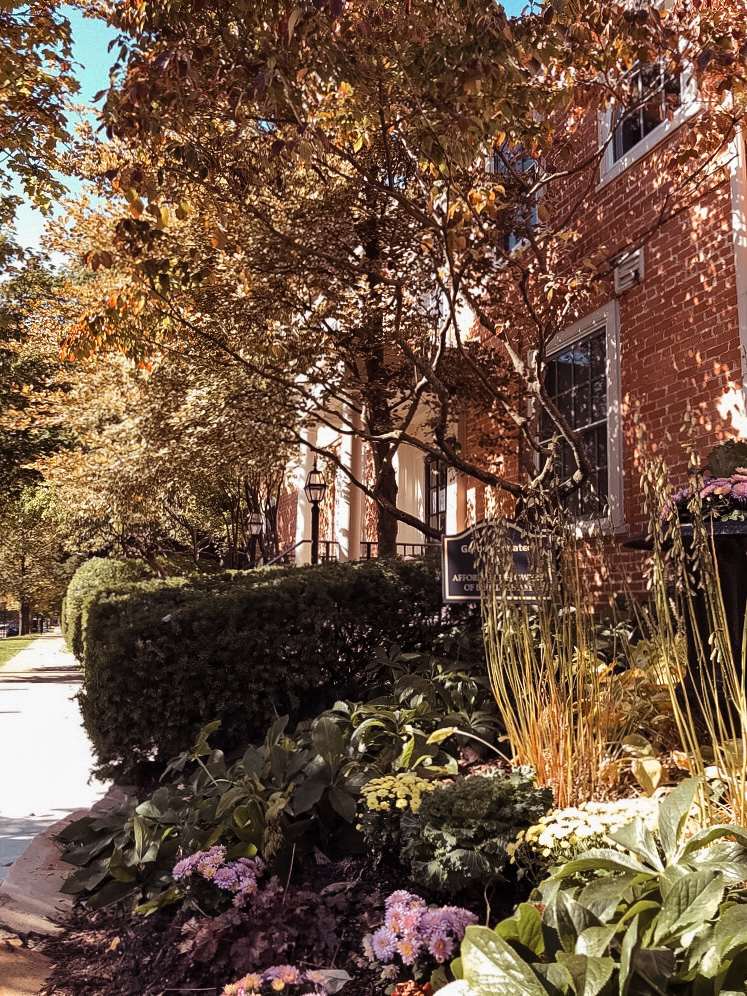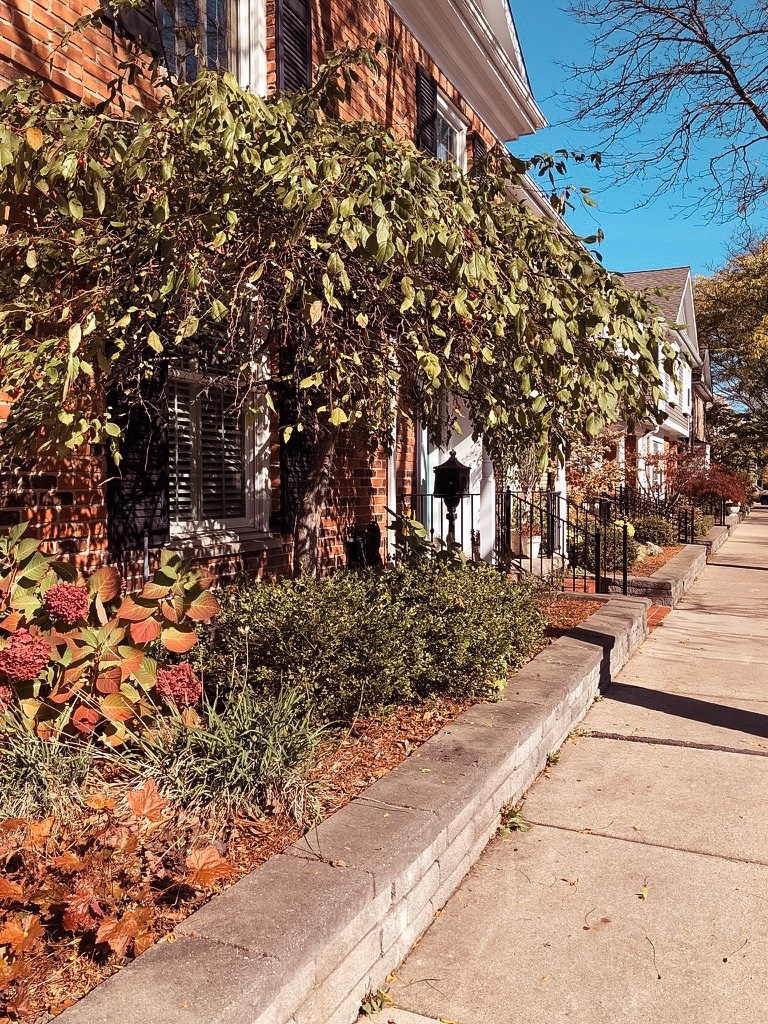 And that's it for the visit to New Baltimore. I hope to have taken you with me in mind, thanks to the magic of this pretty late season bathed in a blue sky and green, golden, and red leaves, and, why not, made you want to take a trip there one day, to go for a boat trip on Lake St Clair, or stroll through the streets of this pretty village.
See you next Friday!
XO 🧳