"I never wondered if people understood what I do. The emotional reaction is the only thing that interests me. As soon as this instinctive communication occurs, understanding is no longer necessary."
John Coltrane.
Hello, young Padawan
In this musical article, we will start on a more technical listening, but a so pleasant one. Often I say two things about music. First, it is relevant to hear an album in its entirety and order, especially for the first discoveries, as one reads a book or tells us a story, to soak up the atmosphere of the disc and to understand the message of the artist – for the jazz, it is even more true. And then, I also say that an ear needs an education – and it's even more exact with jazz.
In addition, we also hear that one has to be strongly awake to classical music to be able to appreciate jazz (like Rachmaninoff, ed); I agree, but I say that you can still try your hand at very musical albums, or so talented artists that you will be caught up in the aura of the artist. And when we hear about jazz and aura, a name comes out of the hat: John Coltrane. Him, no matter where you come from, the style of music you listen to, or the color of the Queen's hat, he will seduce your ears for sure.
Let's discover or rediscover this masterful artist together and pamper our ears.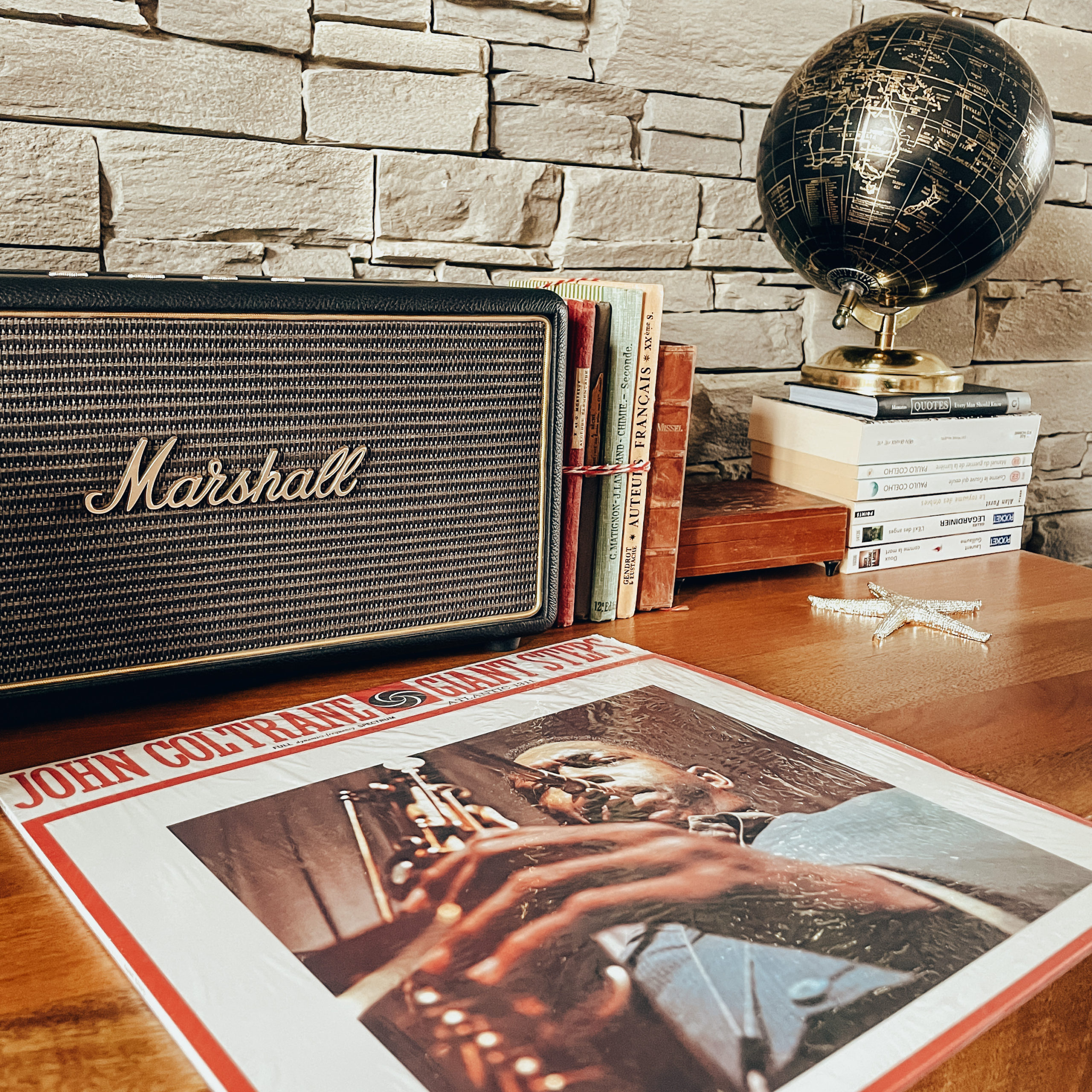 John Coltrane, a life too short for such a great talent.
Born in September 1926 and died in July 1967, shortly before his 41st birthday, John Coltrane offered us a short but masterful musical career.
Recognized by his peers, such as Charlie Parker or Miles Davis, as one of the major artists of his discipline, one of the most revolutionary and influential in the history of jazz, John Coltrane, nicknamed "Trane", has always sought to surpass himself, to evolve, to find new sounds, new timbres, and new ways of extending the range and dynamics of the saxophone.
From musically educated parents – his father, a tailor, played the violin and ukulele, and his mother had studied music, singing and playing the piano – he left his native North Carolina in 1943 to go to Philadelphia to learn music. In 1945, aged 18, he made his first appearance on the jazz scene on the alto saxophone, then left to do his military service in the United States Navy in Hawaii, where he played the clarinet and made his first recording in 1946.
During his debut as a professional musician, he joined various ensembles while continuing his musical training. In 1955, he collaborated with the "Miles Davis Quintet" but also began to have severe problems with alcohol and drugs until 1957, a year which was a real revelation both in his career and in his personal life, when he took his life in hand after being replaced in Miles Davis' group and having almost lost everything.
From that year, having overcome his drug addiction, he signed a contract with Prestige Records, collaborated with the genius pianist Thelonious Monk, and began, nourished by this fabulous inspiration, to release crazy albums like Milestones in 1958 and Kind of Blue in 1959 with the "Miles Davis Sextet," and solo, on tenor sax, the famous masterpiece: Giant Steps.
Giant steps
If jazz speaks to you a little, and you hear the name Coltrane, you should say "A Love Supreme," one of the most emblematic albums in jazz history. That is why we are not going to talk about it today. First, because you surely know it (perhaps?), and then because I wanted you to discover this artist through one of the most emblematic albums… of his own history. Well, we agree, Giant Steps is a monument as well.
Trane's fifth studio album, released in February 1960, Giant Steps is the album of resurrection, of his spiritual awakening, of inspiration. The album of the first day of the rest of his life, that of renewal and of revelation to his public.
Ranked 102nd among Rolling Stone magazine's 500 greatest albums of all time, it may not be Coltrane's most accomplished album, but certainly his most intimate, family-friendly, and personal.
If you're apprehensive about taking up jazz, which I can understand, but still want to give this brilliant artist a chance, start with Naima. Bearing the first name of John's first wife, this sublime composition will seduce you, relax you, and your ears will not be lost. If you had a crush on this masterpiece, then make yourself a good tea or a nice coffee, make yourself comfortable on your sofa for 37 minutes and listen to the entire album. Thirty-seven minutes, with your tea or coffee, and Monsieur Coltrane. Be careful; it will start in a more complex, more rhythmic way than Naima. You're going to have to concentrate and not have some attention stealers near you like a smartphone, for example.
Finally, remember that it always takes several listenings to appreciate an album, even of variety. To integrate the complexity of a jazz album, you have to open up to the long term, to multiple listenings, and persevere. "Jazz is earned," as my singing teacher would say, but I would rather say, if I may, that jazz is like metal music or sweet and sour cuisine: you have to give it a chance.
Here we are, my dear Padawan. I promised you on this musical section a certain diversity and that we were going to increase the level, I think I have kept my promises here. I wish you a good relaxation and a nice listening with this major artist of our musical history, and see you Thursday!
XO 🎷
Sources: The Paris review, wikipedia, wikipedia, John Coltrane's biography, livre Coltrane, a Biography – C.O.Simpkins, m.d.