"A failed thing is a thing that is not yet successful".
Paul Valery.
Hello, young Padawan
I had several requests regarding beauty, such as considering specific "perfume-free" type intolerances.
So we're going to miss the target, on purpose, taking care of fragrance-sensitive skin, for sure, but not in the way you expect, and with a bit of philosophy, as usual. Let's go.
Homo Sapiens Sapiens and his element.
Our bodies have become weaker and weaker and are developing multiple intolerances, whether in food, cosmetics, or otherwise. Two main reasons for this: the industrials extended ingredient lists, which can increase the risk of sensitivity (a.k.a the cocktail effect, ed note), and the individual's increasingly inflammatory ground due to a healthy lifestyle unsuited to Homo Sapiens Sapiens, a creature made to live naked in the woods, walking around all day and eat "smurf berries".
It is sure that the "Homo Nextflixus Chipsus," completely outside of its natural environment, jeopardizes its health by its sedentary lifestyle, his industrial diet, and above all, stresses his body by imposing this life as opposed to his intrinsic nature and this much more than by imposing an INCI list on him. But we have to live with our times, it seems. So be it, but you suspect it, I will significantly disappoint you if you think I will bring a solution to your symptomatology.
We live in a world where the easy way is to remove what annoys us or constrains us, our inclination being to bring us invariably towards comfort. However, the more we are in comfort, the more we weaken. Conversely, the more we fight against this predetermination, the more we fortify ourselves and the more we enrich ourselves.
Therefore, on this naturopathic principle, I am going to offer you some small cosmetic ideas. The goal is to strengthen the body by proposing products with compositions studied for sensitive skin, with ingredients that will make it more tolerant, less sensitive, without synthetic fragrances, and sometimes light natural fragrances all the same, to bring the body back to more tolerance, more normality, through this little exercise, this little challenge.
Of course, obviously, we are among responsible adults here. If your doctor has put you on chemotherapy, if you have giant eczema at the sight of the slightest fragrance, or if you have a third arm growing behind your back as soon as you see a tube of cream, it is clear that to try the experiment would be foolish, and in this case, working on the health of your intestine, on the other hand, would be a more than a relevant idea, what am I saying, a beneficial one! For a helping hand, you can check here, here, here, here, and there.
Finally, it is ALWAYS necessary, whether we are intolerant or not, to test the product in the elbow crook for one or two days before using something new. Here we go, the "disclaimers" for morons looking for every little detail where there is only common sense is done.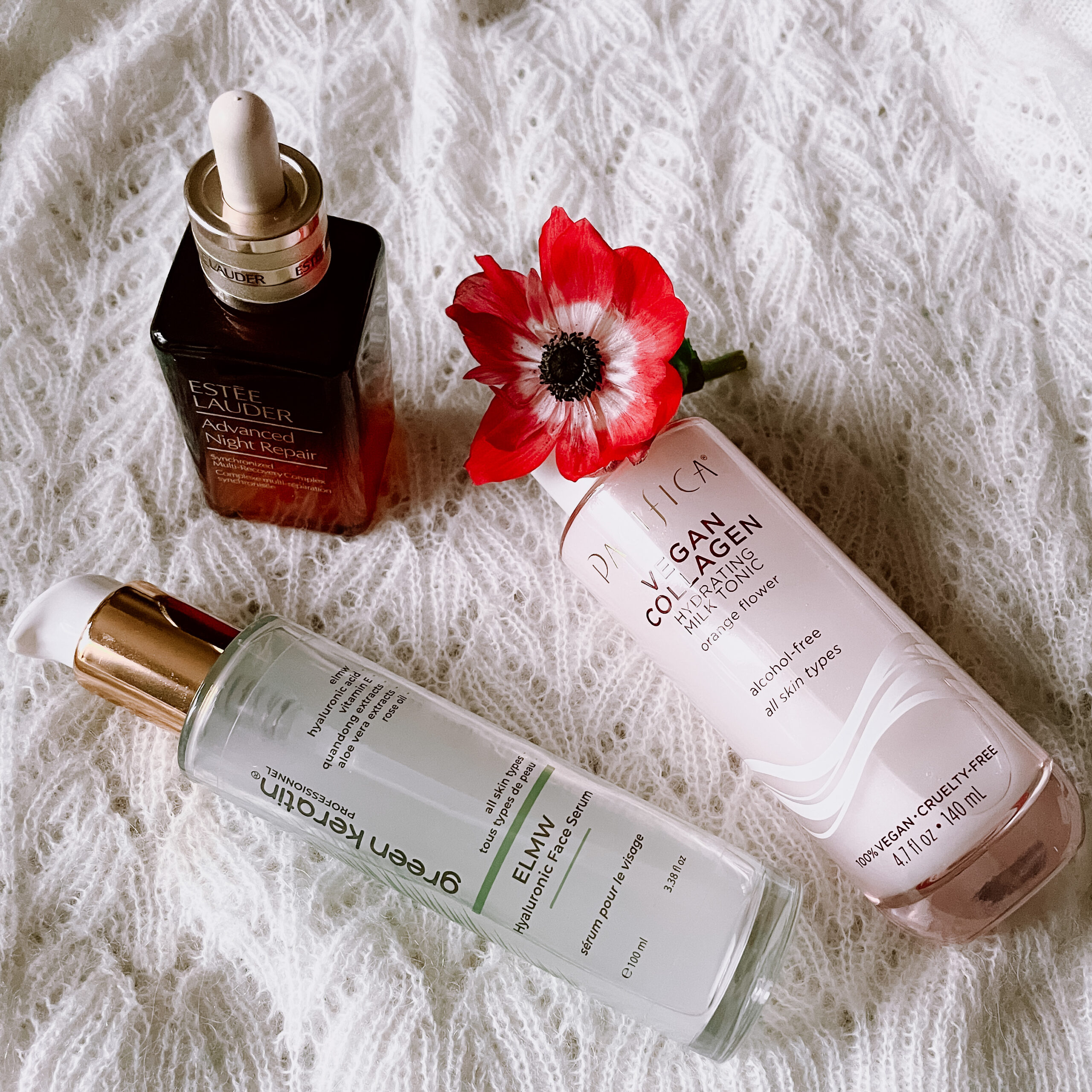 Serums when you have trouble with perfume.
– A very gentle milk-tonic from Pacifica, with a natural fragrance, which is last on the INCI list, studied for sensitive or even intolerant skin since it contains chamomile, arnica, hyaluronic acid, and collagen. If you want to give it a try, ask the saleswoman to make you a sample so that you can test it for a few days at home, in the crook of your elbow, or on your forearm (I said it said once, and for the entire list of products below ).
– Sensitive skin may appreciate Estée Lauder's Advanced Night Repair serum, as its formula is specifically designed to strengthen sensitive skin and improve product tolerance. American dermatologists also use this serum on their patients with first and some second-degree burns to optimally hydrate and repair skin damaged by the sun or heat. I use it to make recent scars disappear, or in case of awkwardness, a burn due to a rude oven, or an unpleasant frying pan, lol. My clumsiness greatly appreciates this serum, which also has serious anti-aging properties.
– Flawless at Green Keratin, since my beloved super serum, the ELMW, also exists in a fragrance-free version. No perfume, cheap, no excuse to have beautiful skin, then.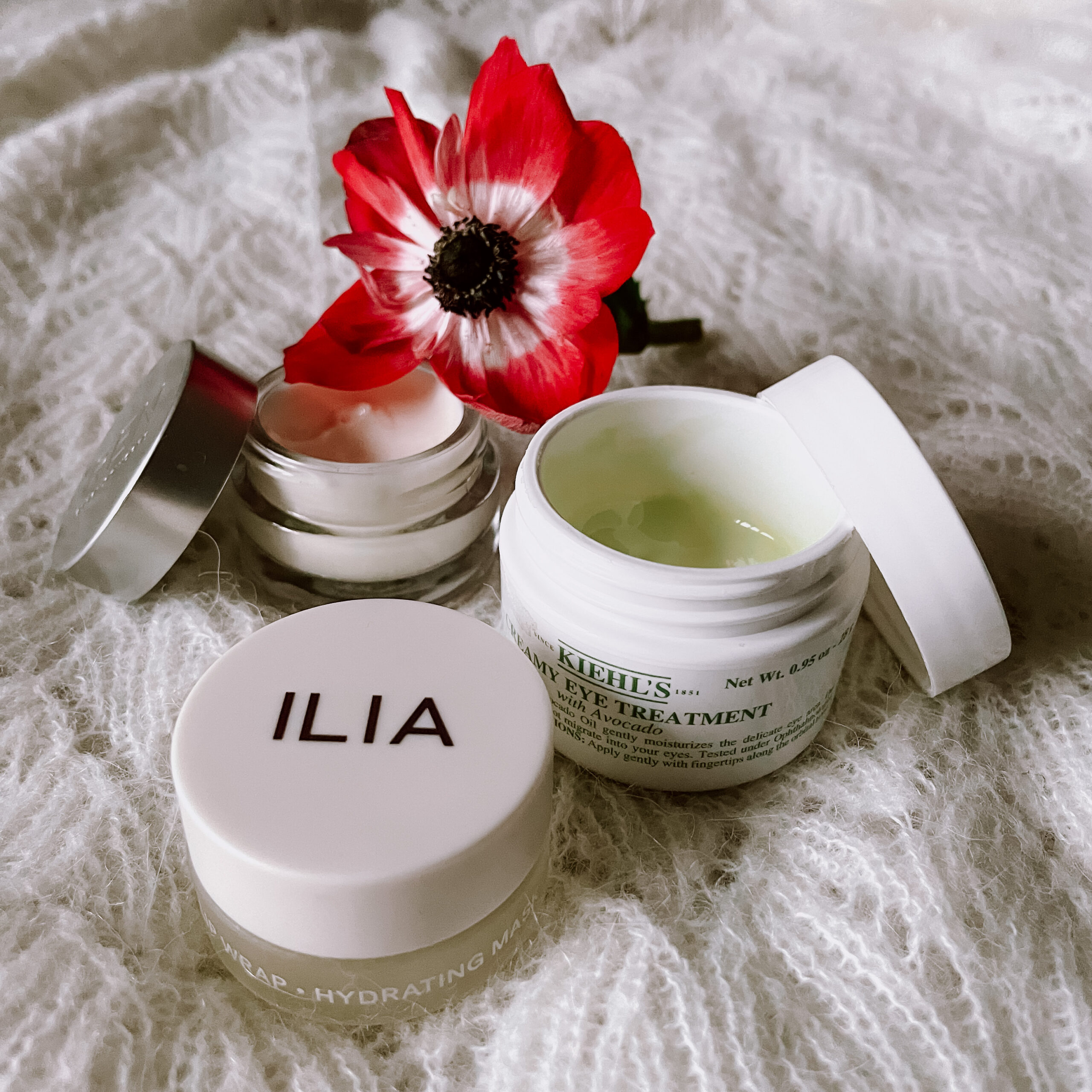 Creams when you react to everything, even fragrances.
– If you tend to have sensitive and/or reactive skin, a small natural brand is made for you is REN. They are specialists in sensitive skin. Moreover, many patients with rosacea tolerate this brand. In addition, they offer small, inexpensive formats to test, like this small pot you see in the photo. This is their Evercalm Global Protection Day Cream. It has been formulated to offer sensitive skin the means to defend itself daily against the signs of sensitivity by protecting the skin against dehydration and free radicals, thanks to a formula containing antioxidants such as blackcurrant seed oil. , but also omega 3 and 6, vitamin E, and gentle and effective moisturizers. The perfume, natural here again, is in almost last position, namely almost nothing. To be tested, therefore.
– For the eyes, there is a cream that some American dermatologists often recommend for their patients with sensitive skin; it is the Avocado Cream from Kiehl's. It is obviously fragrance-free for this hyper-sensitive area; it contains lots of moisturizing agents and has anti-aging properties. Small bonus: this eye contour can be used either as a cream or as an anti-aging and moisturizing mask by applying it in a thick layer and leaving it on for 10 minutes. Relaxing effect guaranteed.
– A small natural brand on the rise, Ilia, has released a super beautiful all-organic lip night balm, which contains super nourishing mango butter, papaya enzymes to eliminate dead skin, and algae plump and regenerates. The top, and without perfume.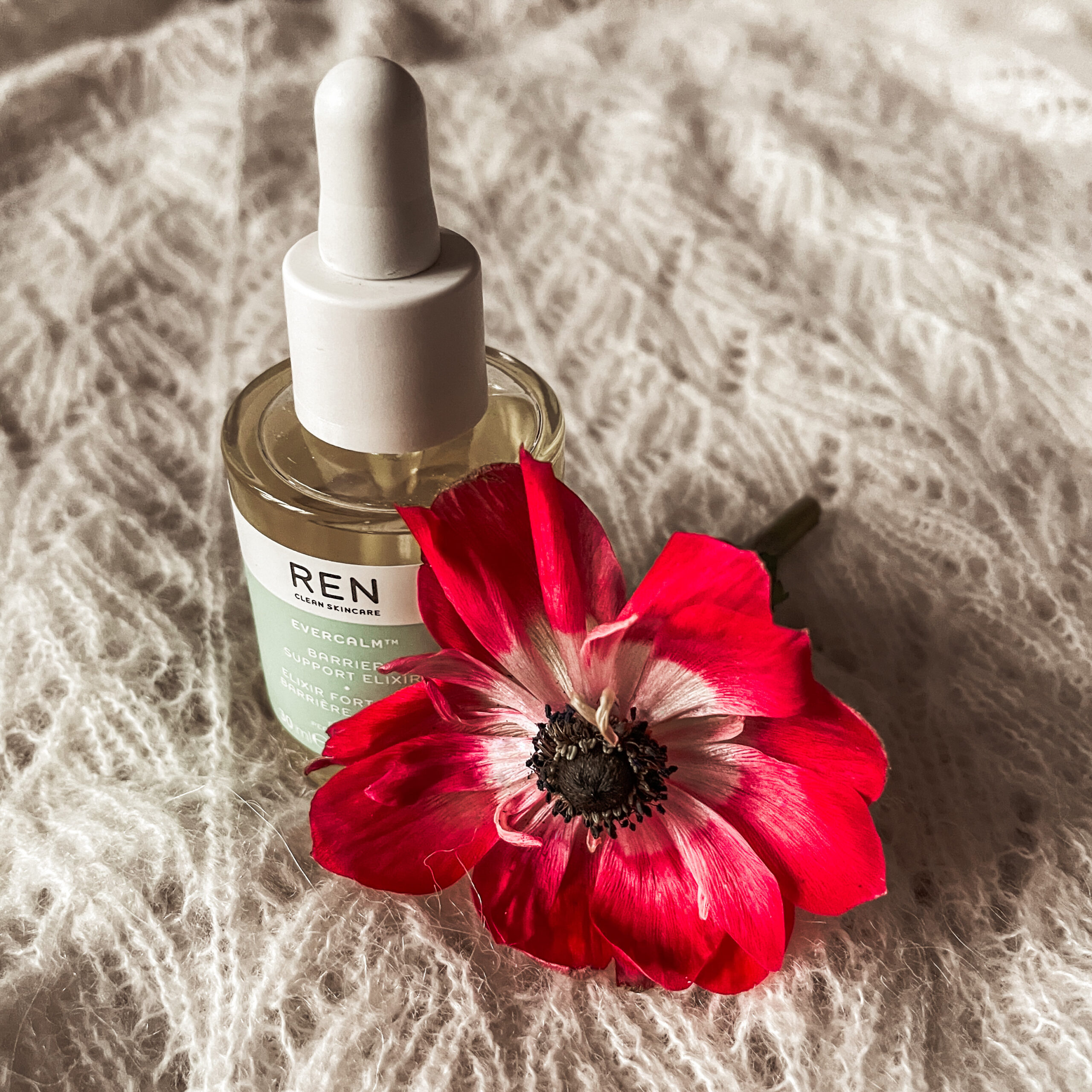 The secret to less sensitive skin may lie with REN.
– Ren launched a new product a few months ago: an oil serum that, applied daily, makes the skin less sensitive as the application progresses. My skin does not tolerate oils very well, indeed, I tend to break out. To be able to reduce the risk and challenge my skin, I put two drops of this oil-serum in my night cream, I mix it all up, and presto, not only is everything going well in terms of tolerance, but my skin has actually been less sensitive for three weeks I use it.
I have seen many positive reviews of this product on the net, like from people suffering from rosacea and intolerance to perfume. Their skin has become less inflammatory and less intolerant.
A great idea to try for those who want to strengthen their skin.
Here we are, dear padawan. I hope I have broadened your range of possibilities, in particular on the fact that when our body manifests some symptom, the solution is not always to suppress it.
Sometimes, it can be beneficial to strengthen the body by challenging it gently, with patience and parsimony, to regain balance. And never forget to take care of your intestines. That is the key to our immunity and well-being, contributing to having beautiful skin. For that, I leave you two links, that of this article here, and that one.
See you next Friday, with baby skin.
XO🧴