Hello, young Padawan
Today we're going to talk about decoration, inspiration, bouquets of parsley because flowers are for gooey marshmallow hearts, and we are savage tattooed soldiers …
No, not at all. You were scared huh? I bet you wondered if I had smoked the parsley on the pic before coming here. The truth is, I love my little zen place and I was desperately looking for a way to show the picture here in a very subtle way, well obviously it's a miss but at least I tried.
One day, I'll show you my zen place (but not my boobs. Btw if you follow me on Instagram for that you can unsubscribe immediately lil' cat, you are wasting your time).
About my decoration: A beautiful turntable on the side, some framed metal concert posters, sometimes signed, sometimes with a pick that I caught during a show or some gentlemen offered me (Kirk Hammet for example). It's not really "woman", nor "rose gold and glitter" at home, but the important is to be happy in your place isn't it?
There is a rough wooden chest of drawers, some trinkets and the highlight of the show, a pair of Marshall speakers at each corner of the room, the best sound on Earth. Of course, it depends on what you listen to but if it's metal music, or if there is a little bass or a small electric guitar in your music (not even a tiny ukulele?) try and you'll love them!
However, I won't guarantee you that Iggy Azalea has a better sound on those speakers (#IkidIkid!), but I admit that even if she has not the best music, she's at least the best lyricist of all time #sarcasm.
So if one day you read me Dear Mr. Marshall, you have to know that I love everything about you, your headphones, your speakers, your sound, your design, your outstanding skills especially on stage, if we have a son together we will call him Jack …
Your sound is so amazing that even songs with auto-tune look nice on you (nah, I joke again).
So here I was, listening to a sweet and inspiring music (Fragile Dreams – Anathema) on my beautiful speakers that I love with all my heart while storing the groceries and preparing the meal, and this idea came to me naturally. To share with you this recipe that I often make in September, when I don't have the time to really cook, happy to enjoy the last green beans and tomatoes of the season.
We have already talked about the benefit of each of the ingredients we will use in this recipe, so we will wander a little on music vibes. A good sound is above all the one that makes you feel good. And it's as personal as choosing your toilet paper brand (double thickness, triple thickness, pink or white?). To know your music is essential, and not only for your general culture. The benefits of music on our mood are proven.
Music influences us, manages to cheer us up, or sometimes in my case the sad music stresses me, annoys me, demoralizes me, while the music more like metal (but not only because I am quite eclectic) it soothes me, motivates me, inspires me, raise my spirit.
Or let's take Cool J for example (yes, hip-hop. Surprise?). If I am a wee bit sad I listen to Cool J for 20 minutes, and I am in joy and refresh all the rest of the day! So try it too, if one day you have a breakup and a tax inspection in the same day, you know what you have to do: put on a cap backward, a shining gold chain, and listen to LL Cool J !! We never know, it can work on you too! In this particular case of breakup + tax inspection, I recommend the song "Back seat of my jeep". 😂
To know ourselves is to know what makes us feel good. I cannot spend a minute of my life without listening to music, having it in my head, to think about my next playlist, without ever worrying about the taste of the others, fashion…
My favorite band is System of a Down, I'm also a fan of the Guns n'Roses and Marilyn Manson, I love Opeth and Anathema, but I'm also a fan of hard rock from the 80's (Iron Maiden, Black Sabbath, Alice, Ozzy, Lemmy and Motörhead, AC/DC, Metallica "would be" mainstream but I love them in concert, …), I also like the 90's hip-hop (Cool J, Biggie, Pac, Talib, Busta, Rakim, Dre, NAS, Redman, …) But I never spit on a good Scorpion, Police, Pink Floyd, Mighty Sam McClain, Otis Redding, Sly & the Family Stone, Credence Clearwater, Björk, Aerosmith, Cranberries, Korn, Motown in general and MJ in particular, Aretha Franklin, Prince, Mike Love, Bob Marley, Eminem, 50 Cent, Pearl Jam, Linkin Park, Counting Crows, Arctic Monkeys, Royce 5'9 ", Massive Attack, Lauryn Hill, Pusha T, my lovely Nirvana … etc.
There are so many artists I love that I already know I'm going to insult myself for having forgotten them when I'm going to re-read myself. (Edit: I'm indeed insulting myself. But my rule was a one shot #IhaveOCDstoo).
I don't know any of these artists personally, but they are 100% part of my life. They all accompanied me when I was happy, angry, frustrated, sad, late, naked in the bathroom, working, cooking … About, speaking of cooking …
vegetable Hash with green beans, tomatoes, tofu, rice, and paprika
This quickie nosh is great when you have not much time to cook, but you do not want to eat bullsh…😇
For two servings
2/3 cup of basmati or Thai rice cooked al dente
4 handles of fresh green beans (yes it exists, it grows in the ground, not in plastic bags! #snidecomment)
2 tomatoes
1/3 bunch of parsley
2 blocks of Pizza-pizza tofu by the brand Taifun, or any other grilled tofu if possible with pepper flavors (if you don't find some, add half a pepper diced to the pan with your tofu).
1 small clove of garlic
1 tsp paprika
1 tbsp olive oil
Salt, pepper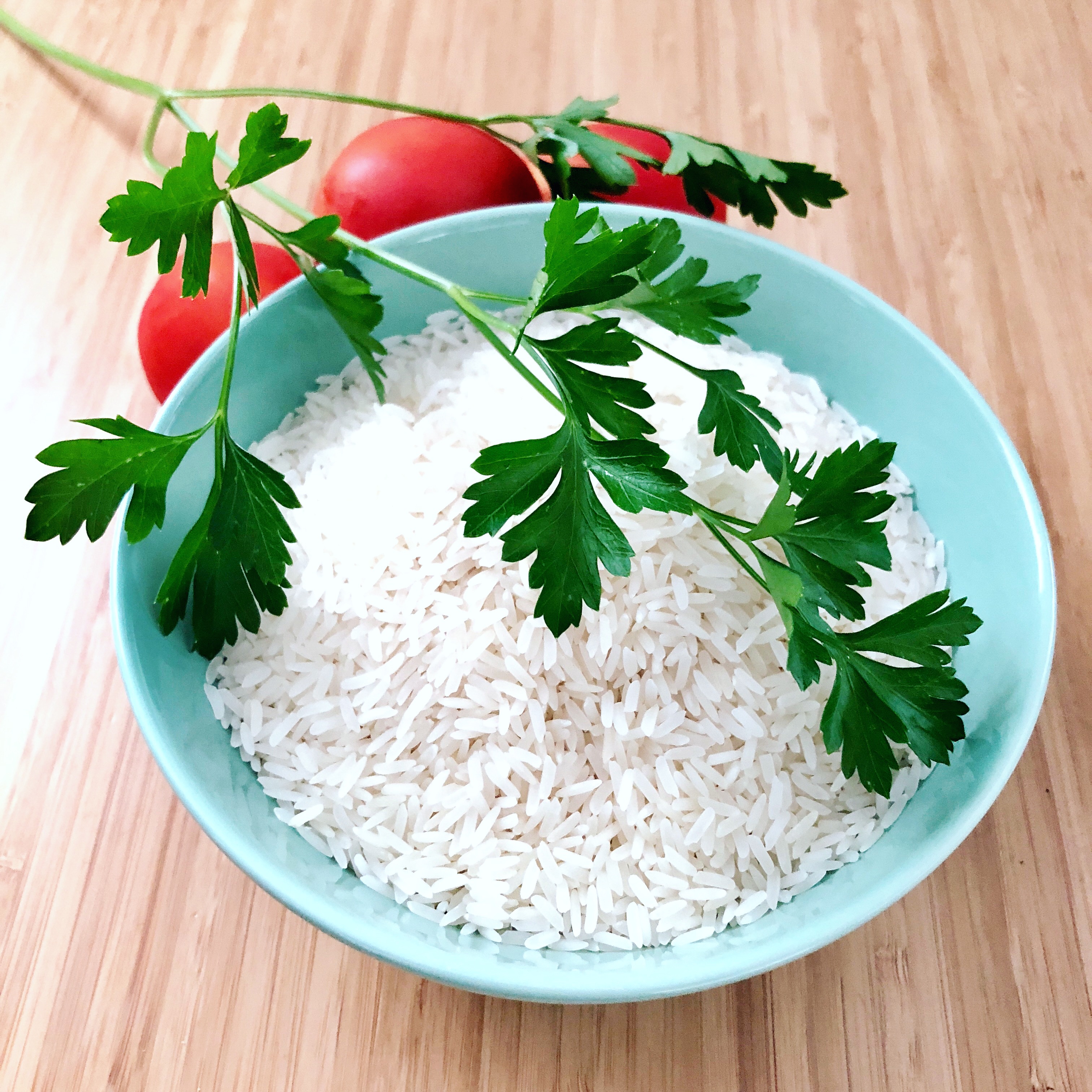 RECIPE
Trim the ends of the green beans with love, passion and … speed because we are here for a quick recipe for people who don't have the time because they work hard (or prepare them in advance for the day you decide to make this recipe …)
Rinse them and cook them for 5 minutes in a steamer. According to you steam cooker, it may take from 5 to 7 minutes to cook, but the green beans must remain firm, crisp and green. You have teeth, use them for god sake. I love you too 😉
Finely mince the parsley.
Cut the tofu blocks into small cubes, and dip them in a hot pan with the olive oil.
Meanwhile, cut the tomatoes into cubes. As soon as the tofu is hot, turn the fire down to medium-low and add the tomatoes, rice, green beans, paprika, salt-pepper, stir and cut the heat immediately.
Add the pressed garlic clove, stir again.
PRESENTATION
In your most beautiful deep plate, arrange your preparation as nicely as possible, and add a generous handful of chopped fresh parsley. It can be served with a lil glass of "côtes du Rhône" for example (French wine), just not to choke with a piece of parsley of course, or a nice Pellegrino if you are an "alcohol vegan" lol (if you eat it with diet coke I will cry for a whole century. That's in your hands.).
Done! It seems very simple but I assure you it's divine.
Tip for squeezed and rushed people 🍋: Make sure to always have in advance in the fridge a few servings of cooked rice, cooked legumes, possibly cooked vegetables (I do not cook the vegetables in advance, I prefer to cook on the rush A.K.A the "running shiva method"… but it's up to you). Also plan to have some raw vegetables that just need to be cut into pieces to eat or add to your dish (tomatoes, peppers, cucumbers, mushrooms …).
Believe me, when you just have to add two or three vegetables to your already ready food to be eaten, it changes the deal (already ready ? Really ? maybe it's time for me to start a rap career lol, or not! I agree).
And you, what are your musical tastes? (if you tell me you're an Iggy fan I go hide on a desert island for a fortnight…)
Harmonic Kisses 🎼