Hello, young Padawan
Want to put your liver back in place after the little craziness of this summer? Want to do a little gentle reset to start the fall season with joy and a good mood? Well, here is a lovely starter recipe that will awaken both your senses and help your liver detoxify, and if you would like a little more information on this crucial organ for your physical and moral health, you can click here.
Here we go for a lovely recipe that is super easy to make.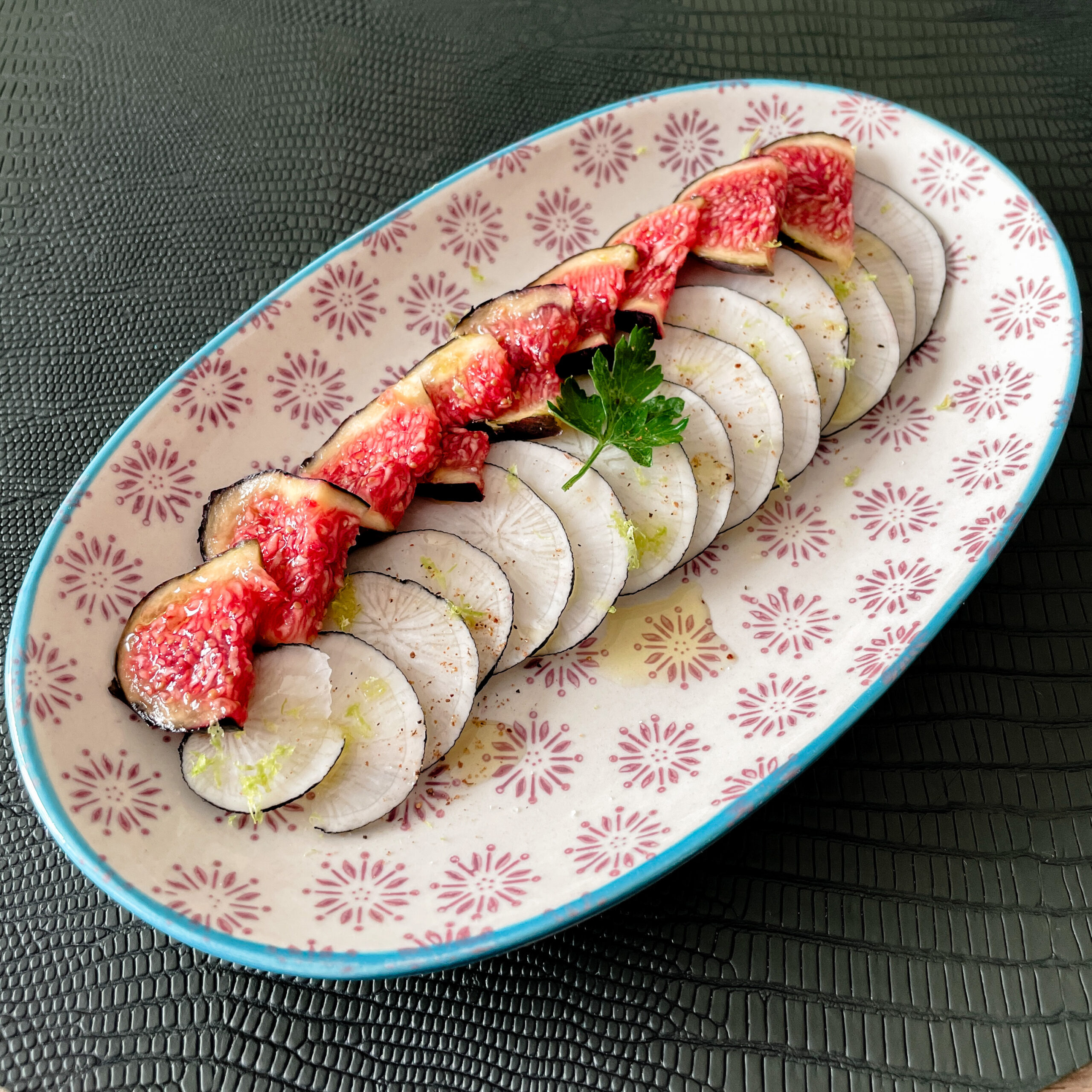 Black radish salad, and its touch of poetry.
For two servings
1 small organic black radish
2 very ripe figs
1 organic lime (for its zest only)
2 drizzles of your finest olive oil
salt
Optional: for those who want to add a woody touch to their recipe without being spicy: Madagascar pepper. For this recipe, I do not recommend any other pepper that will add unnecessary heat to the recipe without adding flavor.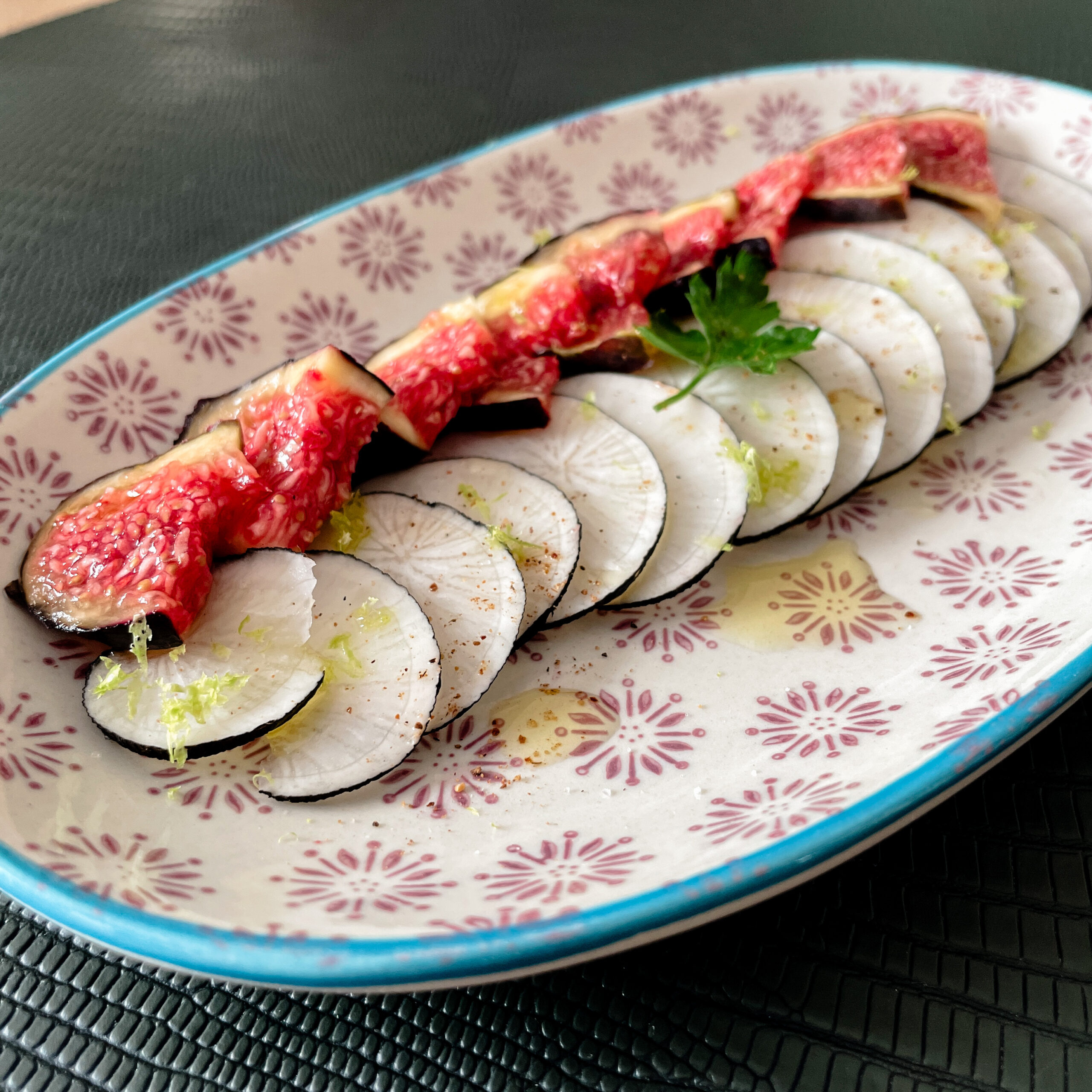 Recipe
Wash the black radish with plenty of water, using a small brush or sponge intended for your vegetables. This being a root vegetable, there is always a lot of soil left on the beast, so be careful.
Cut 20 extra-thin slices of the black radish using a mandolin without cutting any finger. Put the rest into the fridge to make a soup later, for example, you can find a recipe here.
Remove the little sprigs from the figs and cut them into very thin wedges.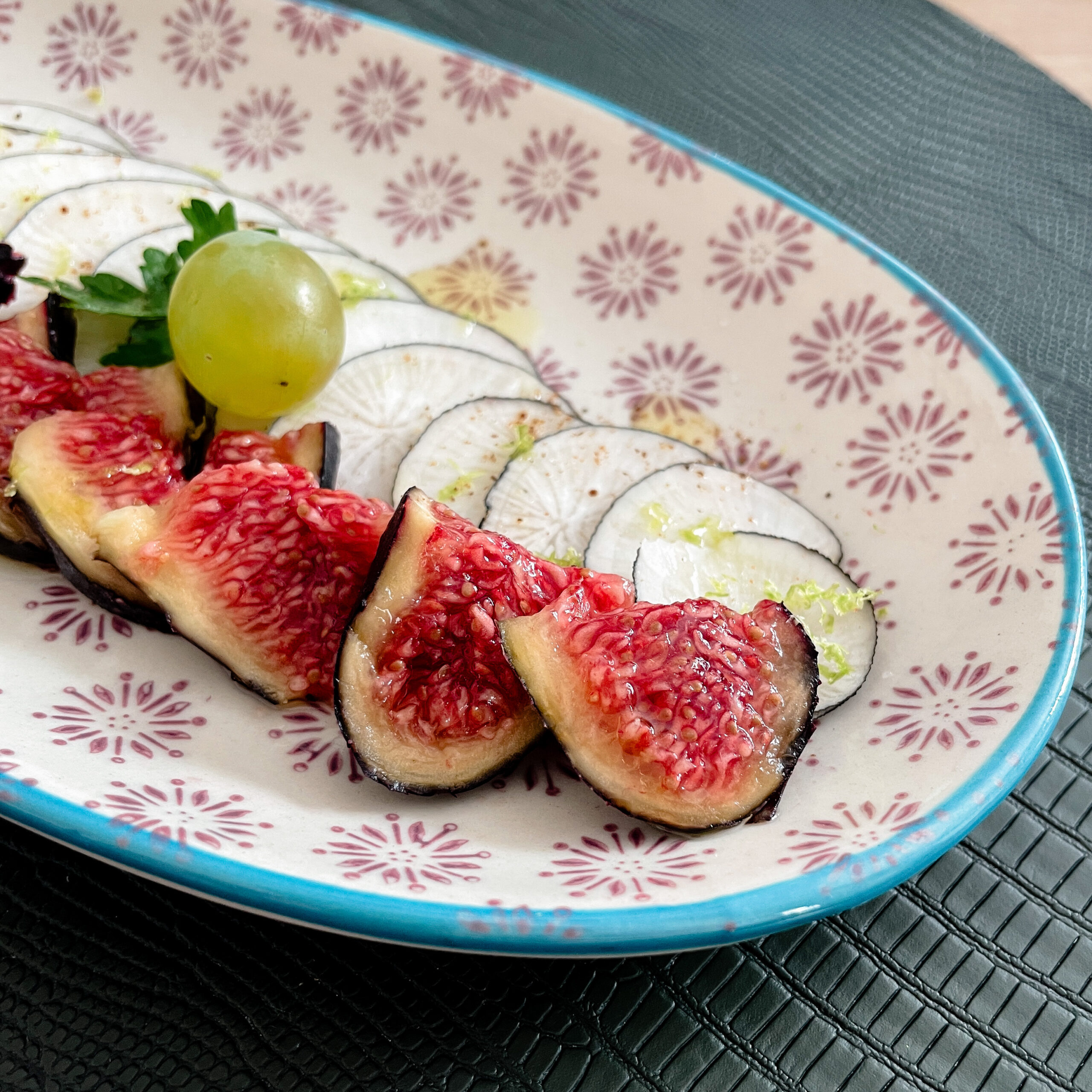 Presentation
Place the black radish slices on pretty dessert or breakfast plates in a staggered pattern, and add the fig quarters.
Spread a drizzle of olive oil on each plate, add salt, and add two turns of Madagascar pepper per plate if you like. Finish with some lime zest for decoration and a little charm to this recipe.
I hope you will appreciate this surge of flavors, the fig's sweetness, which tames the black radish's spiciness, and the poetry of the lime zest as a final touch. Above all, chew well to allow your body optimal digestion.
XO 🍂