"Wherever you go becomes part of you somehow".
Anita Desai.
Hello, young Padawan
I know. You've been asking me to show you around downtown Detroit for ages, but now it's time. I finally founded the way to share this beautiful city to you and not with a 800 photos article, lol.
So, I hope you'll like how I share, which is by cutting the city of Detroit into micro-neighborhoods. On the one hand, so that it is digestible and pleasant for you, but also to make the pleasure and the suspense last. And a bit for me, because I didn't tell you: I've had much less free time since September, but it's for a good cause, and you'll be one of the first concerned. You will know why in a few months. Hush. And now let's go to visit Greektown.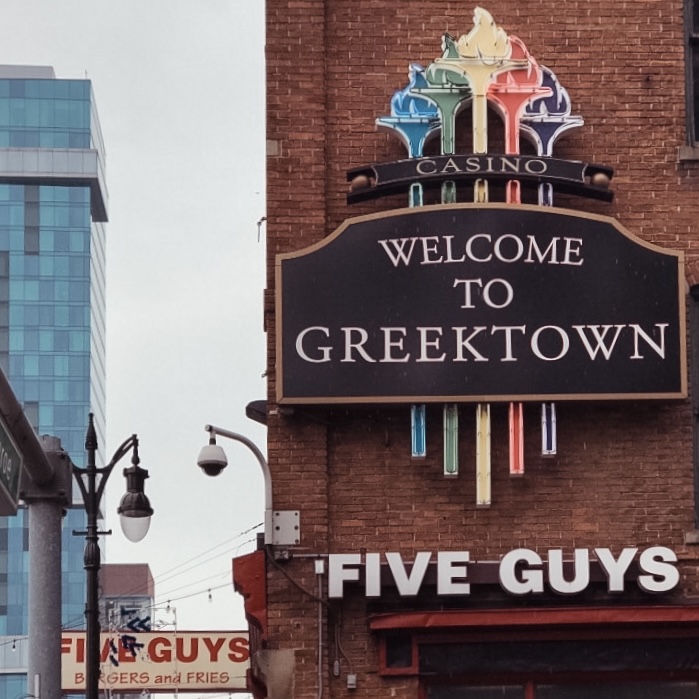 Welcome to Greektown.
If you know a little about big American cities, you know that each community has its own dedicated neighborhood, like the famous Chinatown in New York City.
As the name suggests, Greektown is the neighborhood named after the historic early 20th-century Greek immigrant community. If today it is more of an entertainment area thanks to its casino, there are still a few themed restaurants. Although only the theme remains since there is no longer much of a typical neighborhood life, it has remained the Greek Community Parade's place each year at the end of March.
A five-minute walk from the Guardian Building, this little neighborhood is quite quick to visit since it begins at the corner of Macomb St and Randolph St, which points to the famous Gratiot Avenue, and ends at E. Lafayette St and Chrysler Dr, the road that joins the Renaissance Center, which you can glimpse in this article.
Here we go for a nice walk, starting from my favorite tower in Detroit, the Ally tower of One Detroit Center.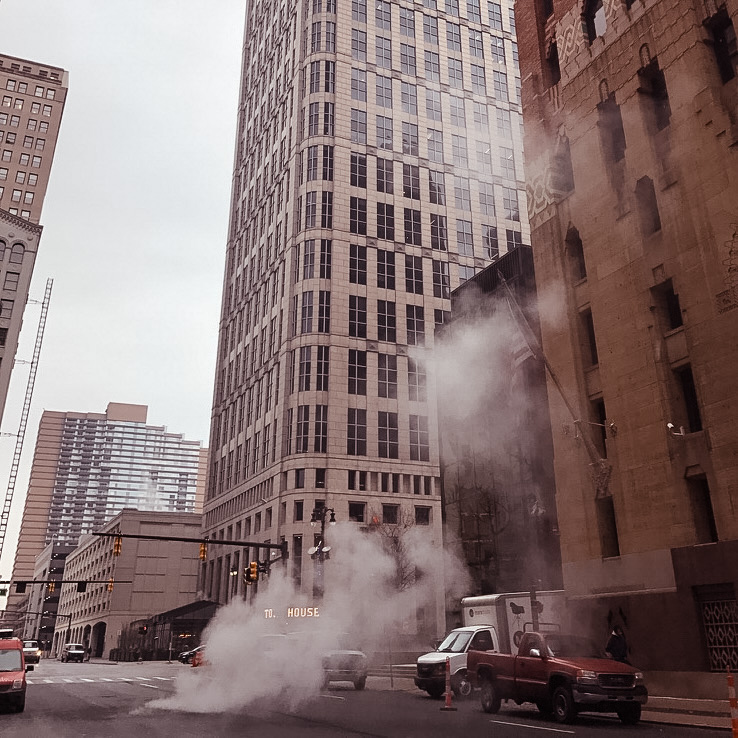 The entrance to Greektown, with a large blue-glazed building in the background: the Greektown Grand Hotel. This is the street where most of the restaurants are.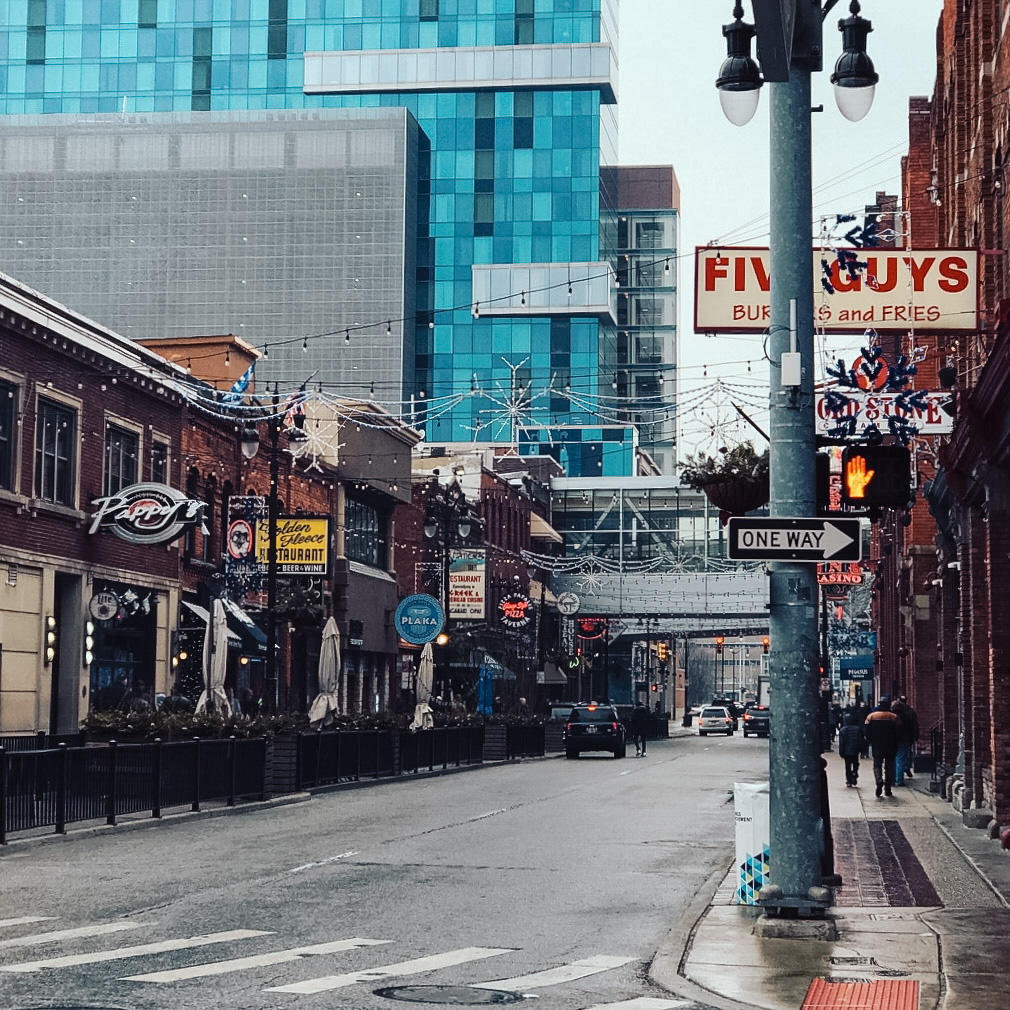 The pretty St. Mary's Church:
A charming pedestrian street nestled in the center of Greektown: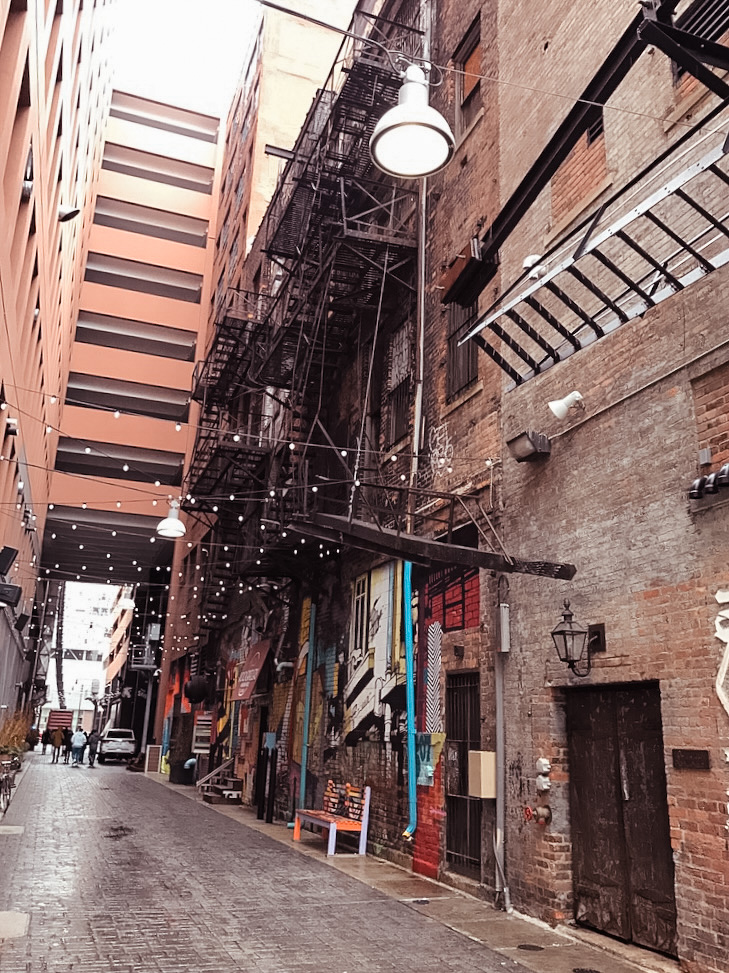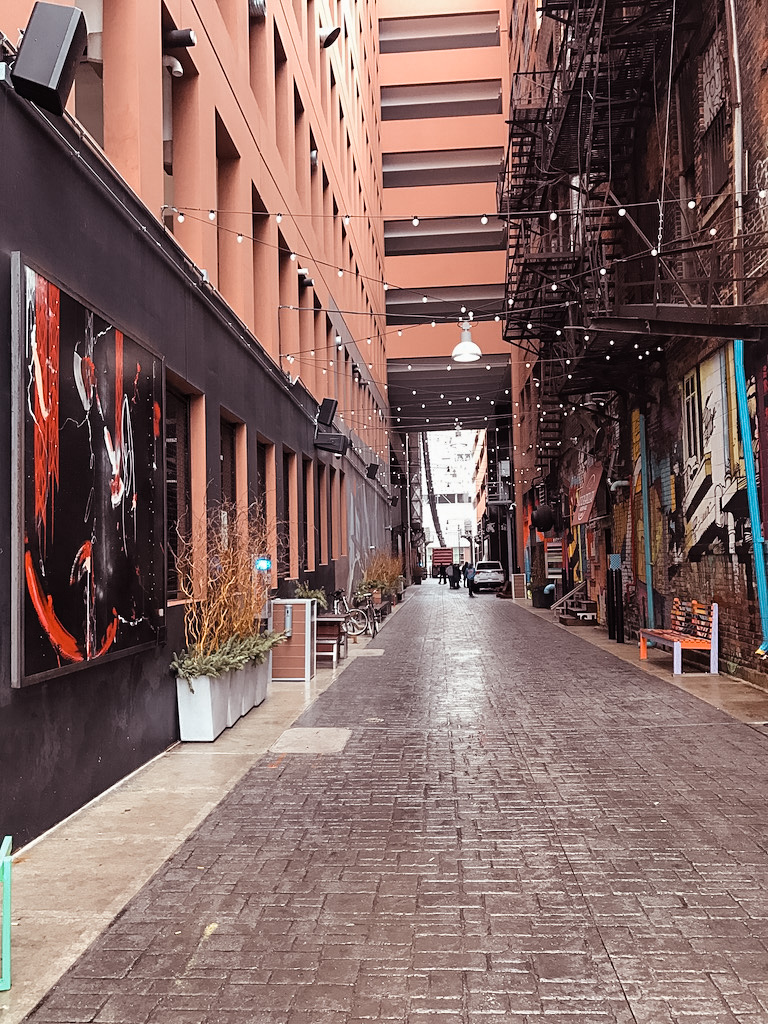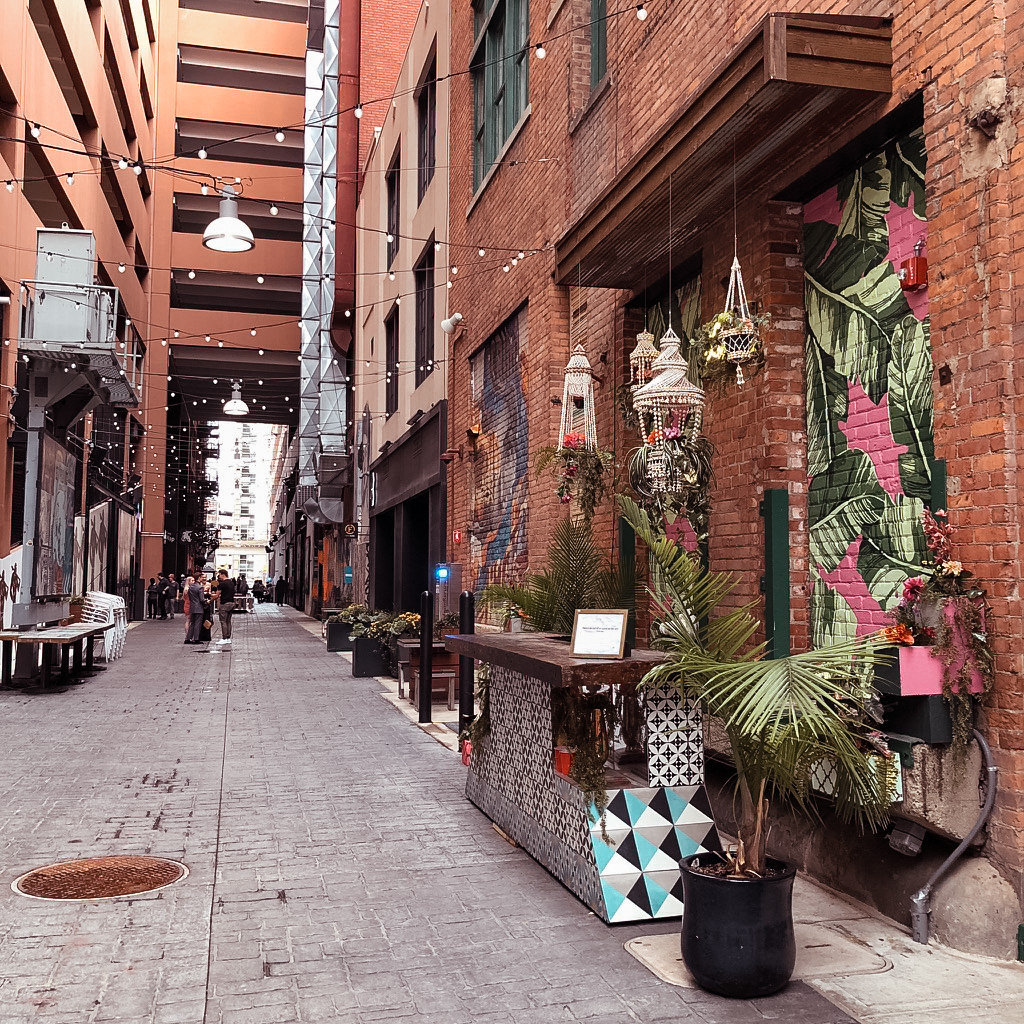 We see St. Mary's Church on the right:
And then it was lunchtime, so I wanted to try this raw food restaurant. It's not Greek food, because in the USA it's a lot of fried food, but I enjoyed it a lot!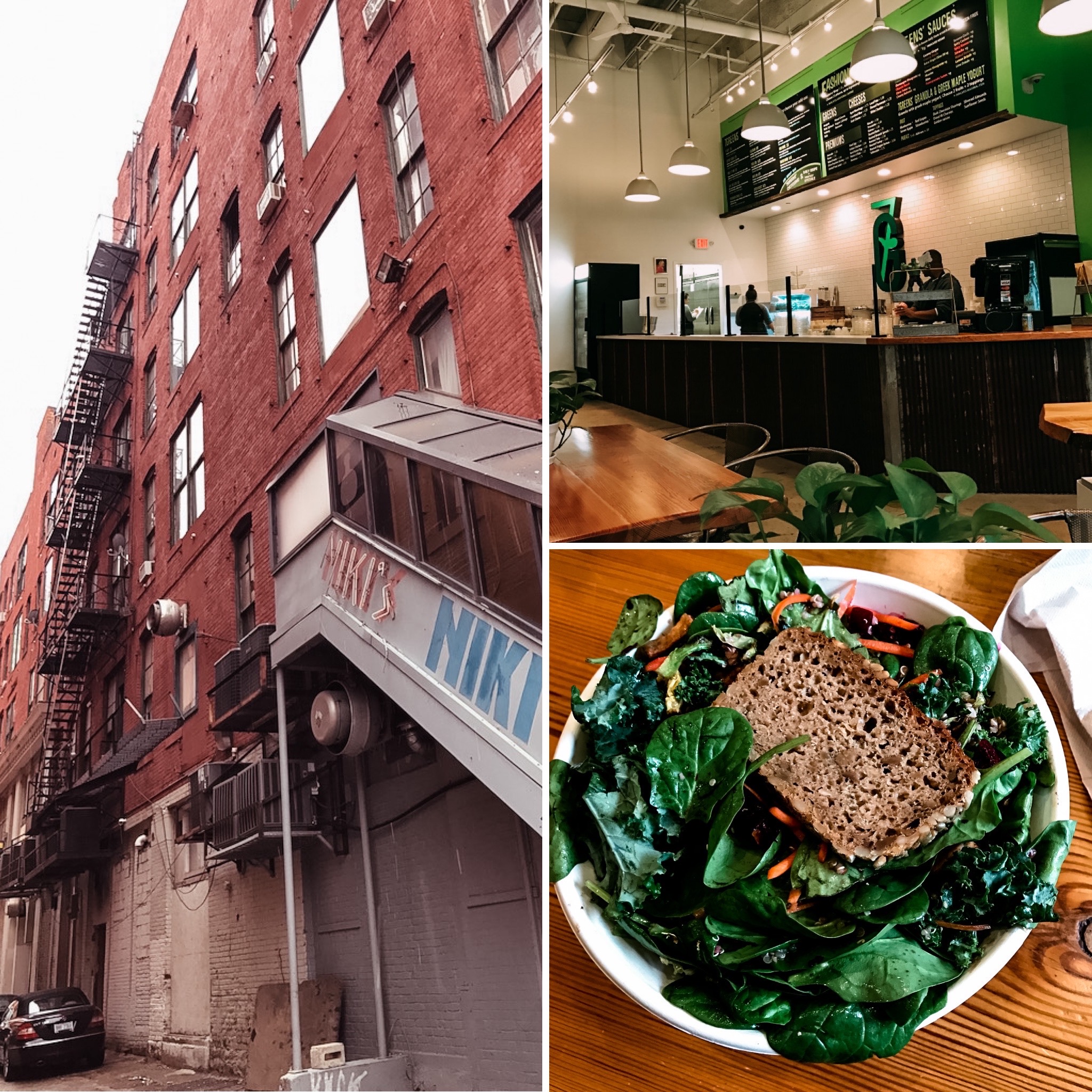 That's it for this little visit, dear Padawan. Let me know if you like the format, in which case, it will be the start of a long and pretty series on Motor City.
Sirtaki Greetings!🕺