"The heat wave 2, the return". It's coming back more severe than ever; even your tomato plants and cactus will turn yellow…
Hello, young Padawan
Here we go again for the red thread of this summer: the marathon of infused waters! 🍹
Between two tourist walks, tanning sessions on the beach, or between two phone calls if you're not there yet, we're going to make ourselves a second recipe for light legs infused water in case you start to get tired of this one. Indeed, let's say that at this moment, for the people concerned, regarding the thermometer, I imagine that it must be rock n' roll.
So here we go for a recipe as effective as it is tasty, for everyone, from 6 to 666 years old – yeah, I'm still at the Hellfest in my head, lol.
Rosemary
"Do you know?" In addition to being delicious with everything, Rosemary is, among other things, excellent for blood circulation?
It also has antimicrobial, antifungal, and anti-inflammatory properties. It can relieve the problems of hypertension and cough and detoxify the liver by purifying the toxins in the blood.
Rosemary is the best friend of your garden or your planter; in addition, it is a beautiful plant!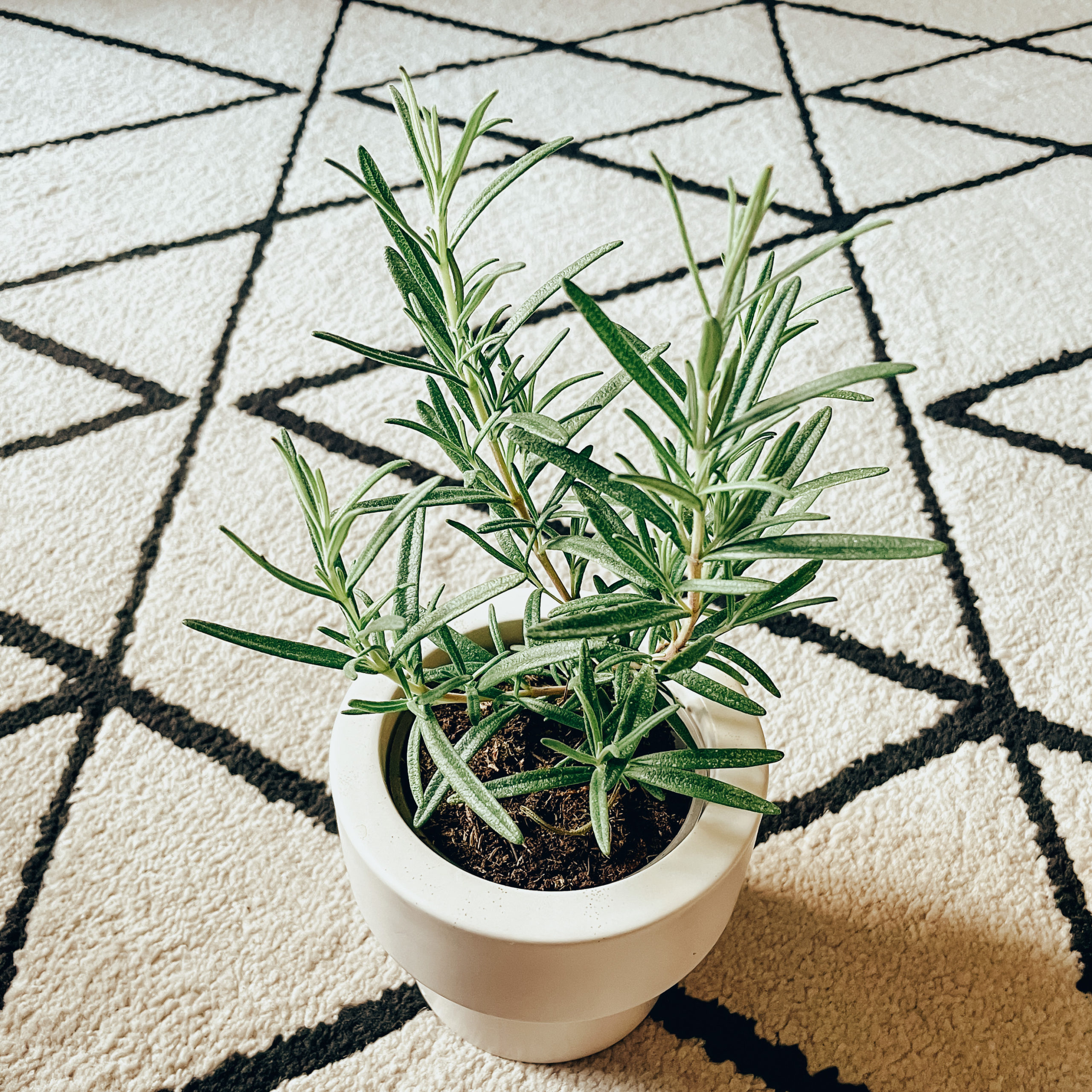 Orange rosemary INFUSED WATER
1 organic juice orange
3 sprigs of organic or garden rosemary (about 10 cm each)
The thickness of one finger of organic ginger, according to your preferences
2 liters (about 68 fl oz) of filtered water
Optional : a few ice cubes.
RECIPE
Wash the orange and the rosemary, take a third of the zest from the orange, then cut it into thin slices. Cut the ginger into very thin rounds – ginger geeks will grate a few extra crumbs.
Pour the filtered water into a large jug, and add the orange slices, zest, ginger, and rosemary sprigs. Stir and leave to infuse in the fridge overnight – minimum of 6 hours.
Note : If you are very sensitive at the intestinal level, like irritable bowel syndrome (IBS), don't zest the orange, and you can follow the rest of the recipe – but as usual, on this blog, we are responsible adults, and we manage ourselves like a grown-up. Because there are IBS who have no problem following this recipe, let's become our own experts by listening to us, observing us, and becoming responsible.
PRESENTATION
Using a fine tea strainer or a coffee filter, pour your infused water into your prettiest glasses or your water bottle for the office. Add a few ice cubes for an "aperitif" effect.
As you can see, your faithful servant loves cognac glasses for drinking infused water. They're big, pretty, and don't ooze on your table; they're perfect.
Can be stored refrigerated for 24 hours.
One more recipe for drinking pretty, efficient, different, without boredom, and staying hydrated with happiness, style, and simplicity, keeping legs from swelling in the middle of a heat wave.
Here we go, all I have to do is say "cheers," we slam the glass virtually, and I'll see you next Friday!
XO 🪴