Hello, young Padawan
Like every year, here's my article about the cold, where we will defeat the germs in less time than it takes to write it, like Ali mode in the ring. This article will be the continuation or the complement of this one, which I invite you to read because it talks about winter food supplements, meaning what it is possible to do to help your body upstream.
The cold has set in, and you feel a sore throat, a runny nose, and a head like a gas meter. It smells like a cold; it's the season, nothing more common, but nothing more annoying, especially when you planned to roll naked in the snow this weekend. Yes, we mountains French people have somewhat singular hobbies.
Never mind, we're going to kill these little germs together so you can go to your weekend business as quickly as possible, dressed or not.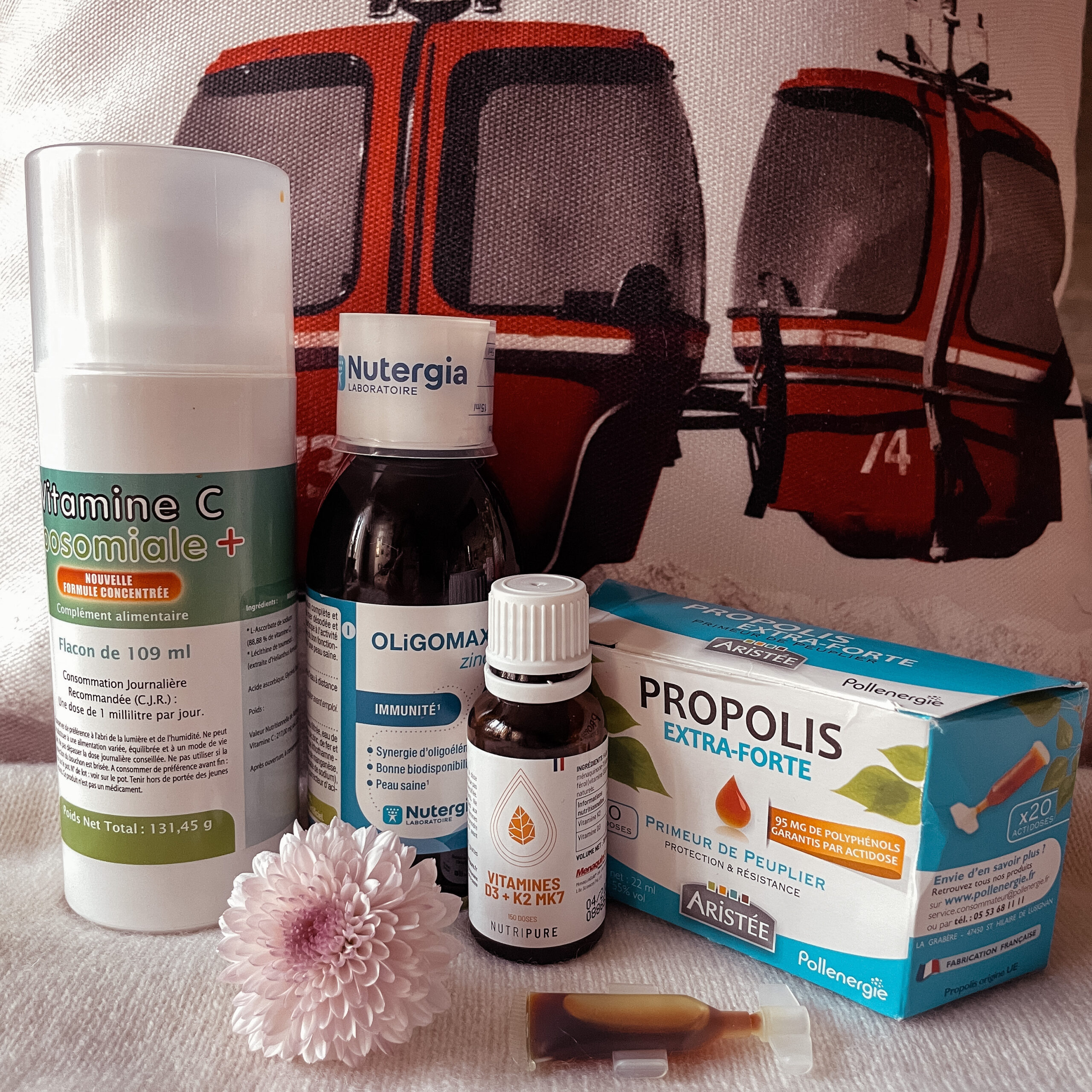 The attack phase
Nothing beats propolis to attack the common cold as soon as it enters the ring. For the attack phase, the two best that I have been able to test are that of Pollenergie, the extra-strength propolis – for flu-like states – and for sore throat, the black propolis extract from Ballot Flurin, which we will discuss later below.
Once the power of the hive has given its first uppercut in the face of your cold, a cocktail of vitamin D, zinc, and vitamin C is a real winning trio for your immune defenses to give the necessary to your body so that it can defend itself optimally.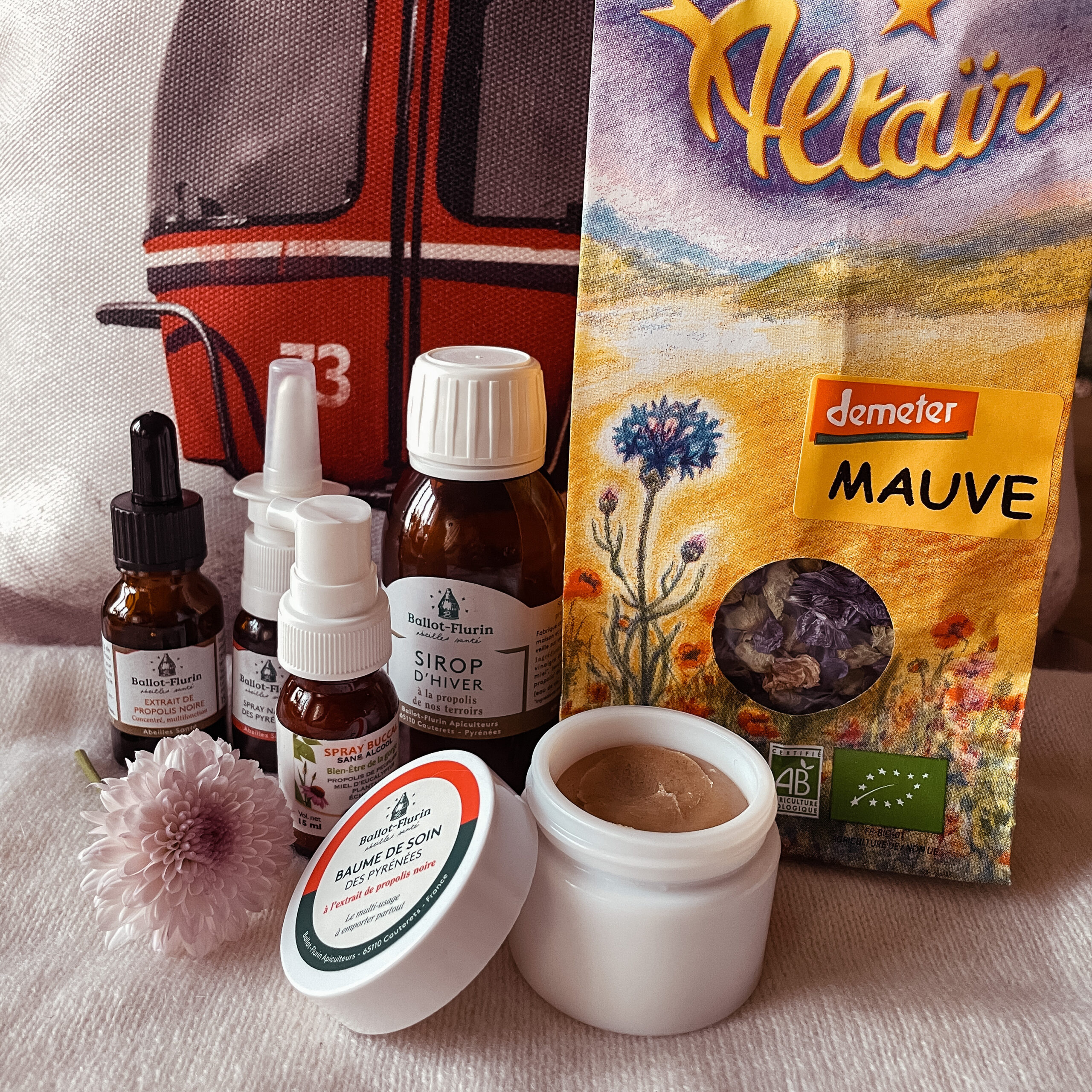 The little boosts
– I think we'll all agree here; sore throats are painful. Being a singer, I have a little more than most people. So much so that, after many tests, my best ally when I feel like I'm swallowing crushed glass when I swallow my saliva, whenever due to bacteria, viruses, or an overworked voice, is black propolis extract by Ballot Flurin. I do not epilogue too much because it is already discussed in the articles here and there, but I nevertheless specify that it contains a little bit of alcohol.
– For the youngest and people who cannot tolerate alcohol, I found this mouth spray with propolis and honey from Pollenergie. You won't have the bulldozer effect of the one above, but with a bit of patience, we get the same results.
– If you feel your nose is dry, stuffy, or irritated, Ballot Flurin's Propolis Nasal Spray is great. It is alcohol-free and suitable for children over the age of three.
Dry or wet cough? Two easy solutions that go well:
– Ballot Flurin's propolis winter syrup, which, for information, contains alcohol. It is very effective in relieving established coughs as well.
– Mallow herbal tea, at Altaïr. Mallow herbal tea is very effective for everyone from 3 to 103 years old and will soothe all coughs, from the lightest to the toughest. In addition, it's a beautiful beverage since the mallow flowers tint your herbal tea with a superb smurf blue color. It makes you want to drink it even if you don't cough, lol.
– Red, irritated, or peeling nose? Ballot Flurin's Pyrenees care balm will fix all that, but not only! You can put it on your lips, but also elbows, heels, or cracked fingertips, on cracks and crevices, on the beginnings of dry eczema or psoriasis, or massage on sensitized and sore body parts. Take the test; this one is a great success!
Here you are, ready to face the thousand and one microbes of winter, with love, glory, and beauty. It's up to you to roll naked in the snow, swim in the lake, or go out to nightclubs at four in the morning, sweaty and in a T-shirt… or almost. Take care of yourself anyway.
I'll see you next Friday, in great shape!
XO ⛄️