"If you think adventure is dangerous, try routine…it's deadly!"
Paulo Coelho.
Hello, young Padawan
When you return from a trip, one thing in your memories clearly reminds you if this destination was great or not: your hotel. Often, I hear, "a hotel is just for sleeping." Correct. However, you will note that if this one had charm, that the staff had given you lots of great advice on restaurants and places to visit and that the room was nice, clean and quiet, well, in addition to this superb adventure, you'll get an incredible feeling of icing on the cake.
In this spirit, I would like to tell you about the nicest hotel I have been able to stay in Detroit, Michigan, United States. Let's go for a cute visit.
The Inn on Ferry Street.
Located near Detroit's bustling New Center, Ferry Street is a one-minute walk from Woodward Avenue, the main avenue, in a small neighborhood of pretty Victorian houses from the end of the 19th century, one home following another, with secured parking area.
The prices are correct; the Victorian houses are gorgeous and maintained, and the staff is professional and absolutely lovely. There are lots of nice touches like a player and CDs for listening to music, coffee AND tea – which is always an adventure for tea drinkers like me.
Each house receives several customers, where we each have our own space (bedroom, office/living room with cupboards, bathroom, and WC), but also common rooms, such as a beautiful living room with sofas, armchairs, and fireplace to read in peace, or get to know the other clients in front of a good wood fire.
Many great places to visit are accessible from this hotel :
Five-minute walk, there is the Detroit Institute of Arts, the Charles H. Wright Museum of African American History next door, and twenty minutes on foot, the super urban Argihood that I showed you here, without forgetting the New Center district, where the magnificent Fisher Building is located (article here).
Downtown (where is the Ren Cen and the Guardian Building –article here – for example, ed) is eight minutes by car, or 45 minutes on foot, I did it and I really enjoyed my long excursion where I was able to note a number of restaurants to discover and places to visit.
Eastern Market is equidistant to downtown, with its Irish pubs, fresh produce market, and of course, great restaurants. Corktown, with my favorite Italian restaurant on Michigan Avenue, the Ottava Via, is a bit further away to walk (it takes an hour one way, ed), but by car, it's seven minutes.
At the beginning of January, when gray is a relatively dominant color, it is very pleasant to stay in this small district of colored brick houses.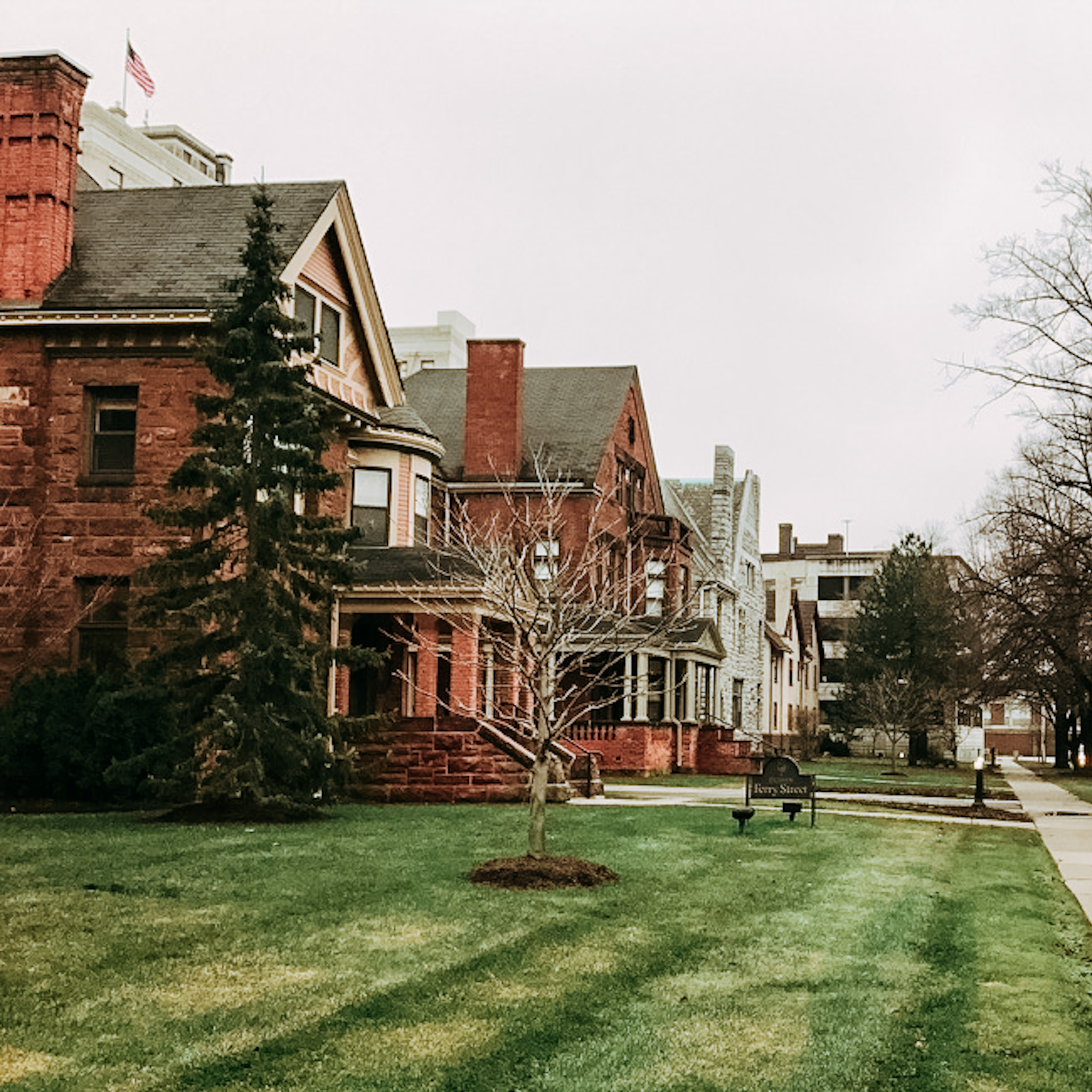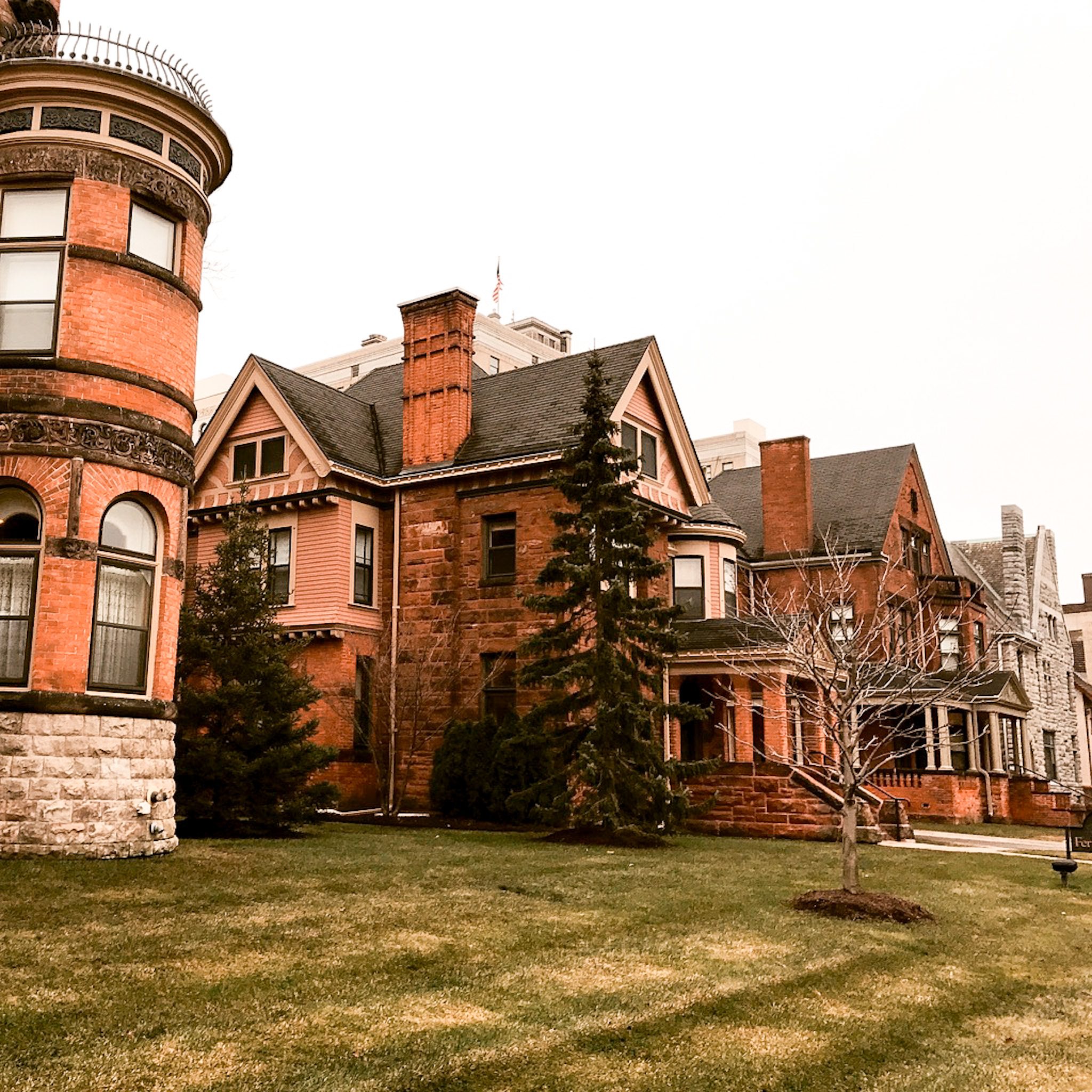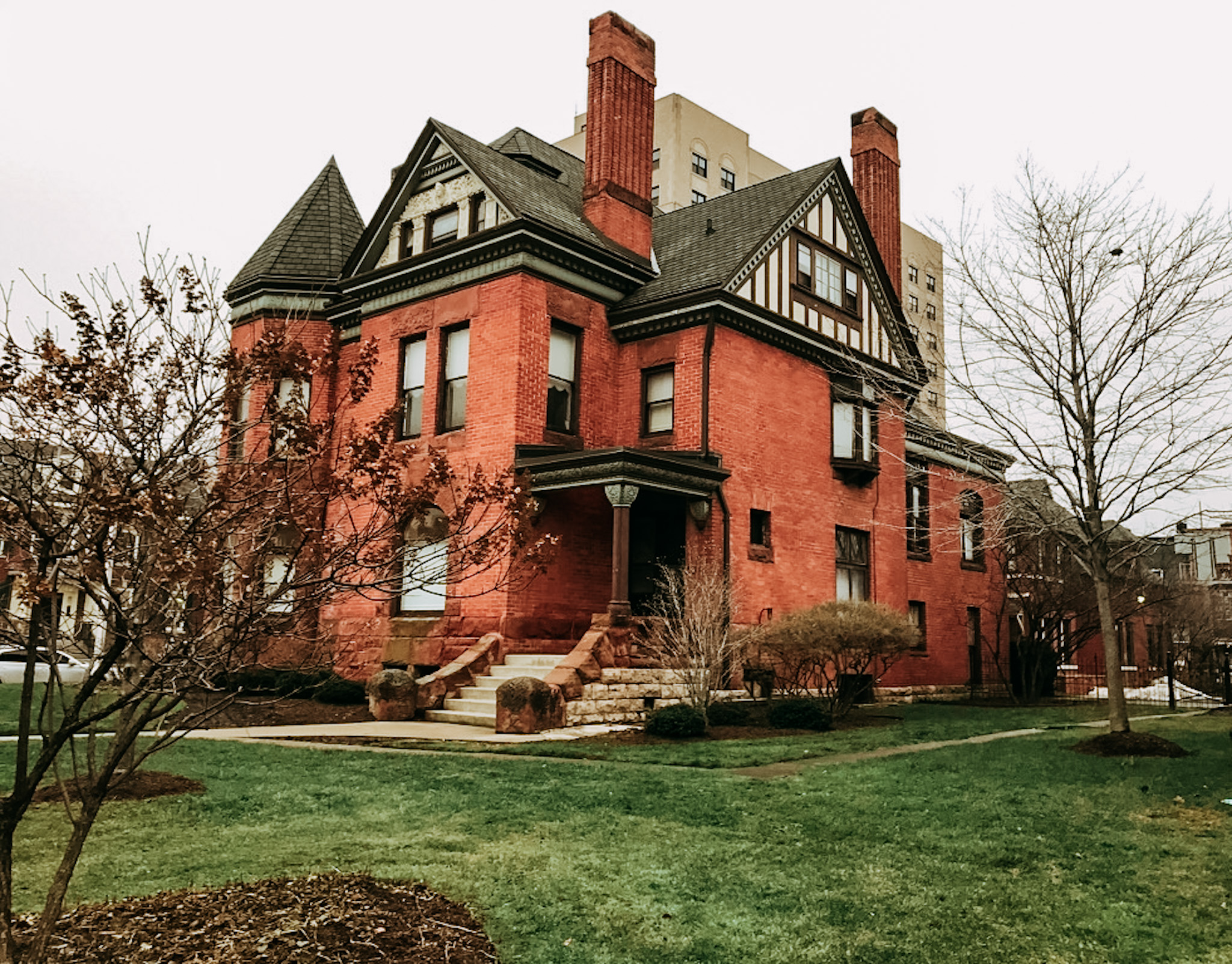 Seen from above. In the foreground, we have the Inn. In the second one, the D.I.A (Detroit Institute of Arts) – when I told you it was not far!
In the background, the skyline of Detroit, with the three GM towers (General Motors), A.K.A the Ren Cen (for Renaissance Center, more info in these articles here and there, where we pass through) :
The house I stayed in: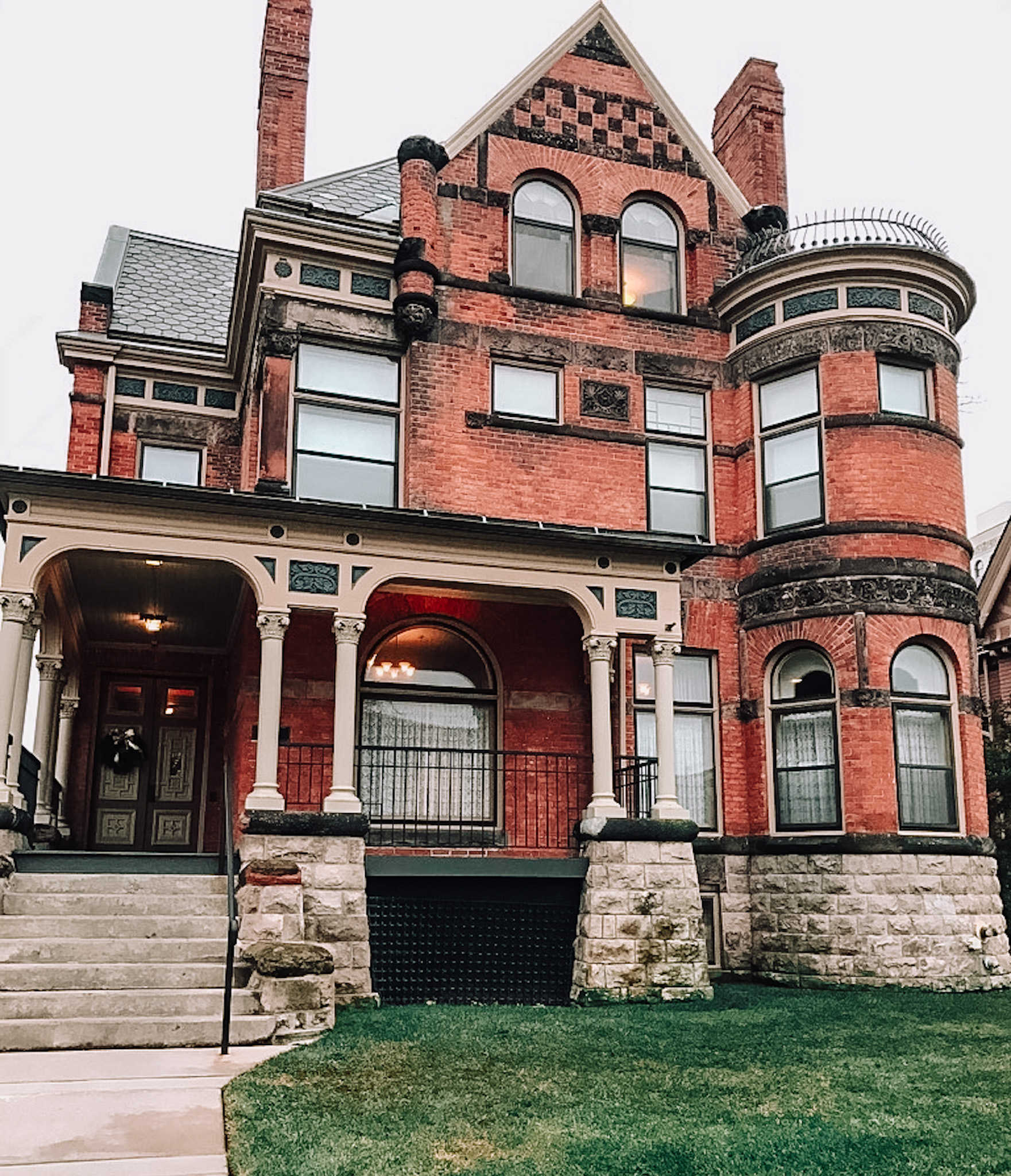 The common areas: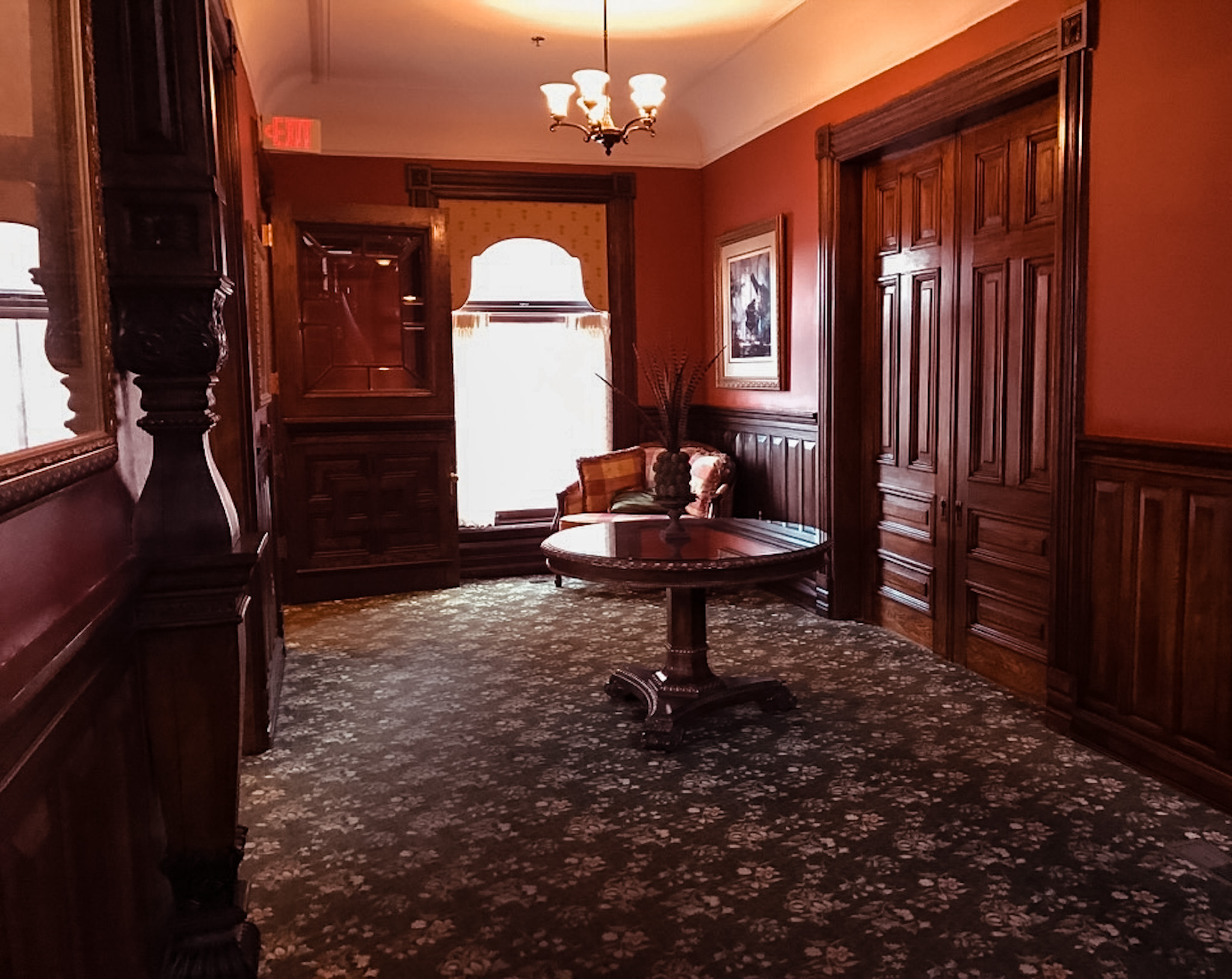 The common living room: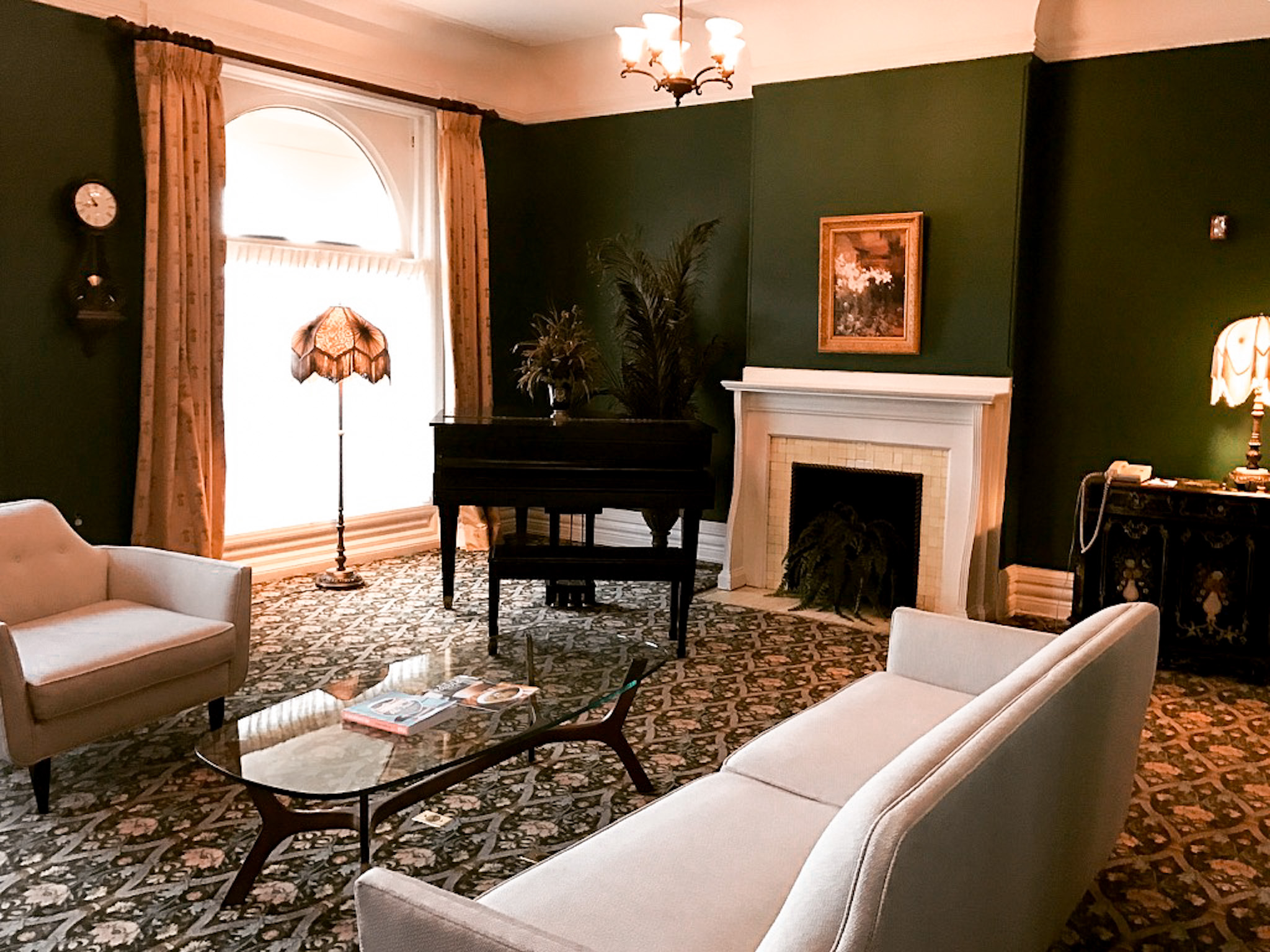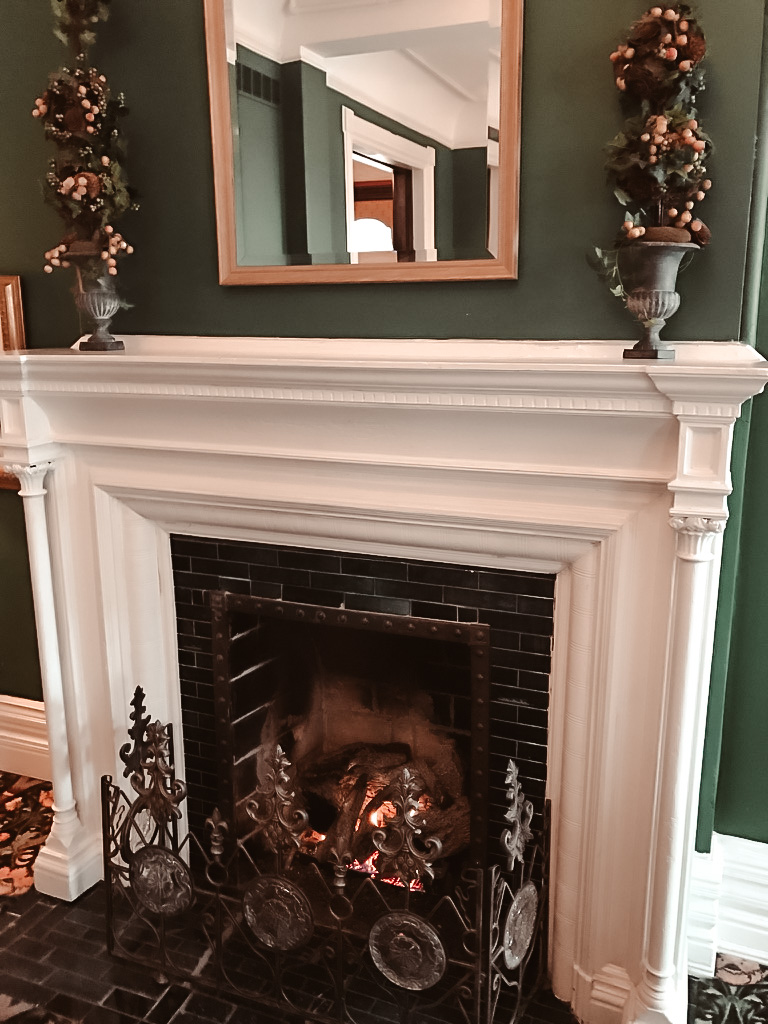 My room :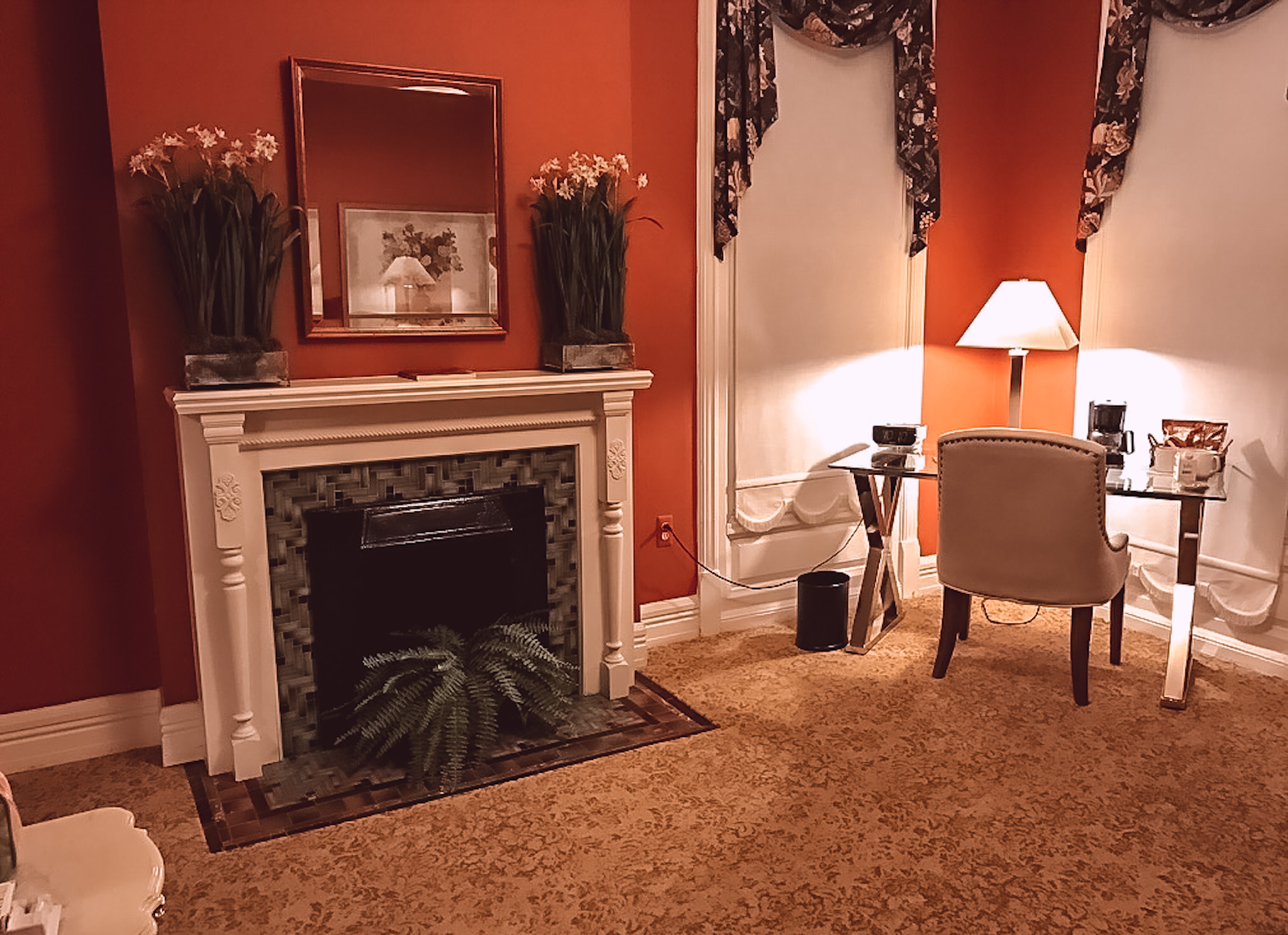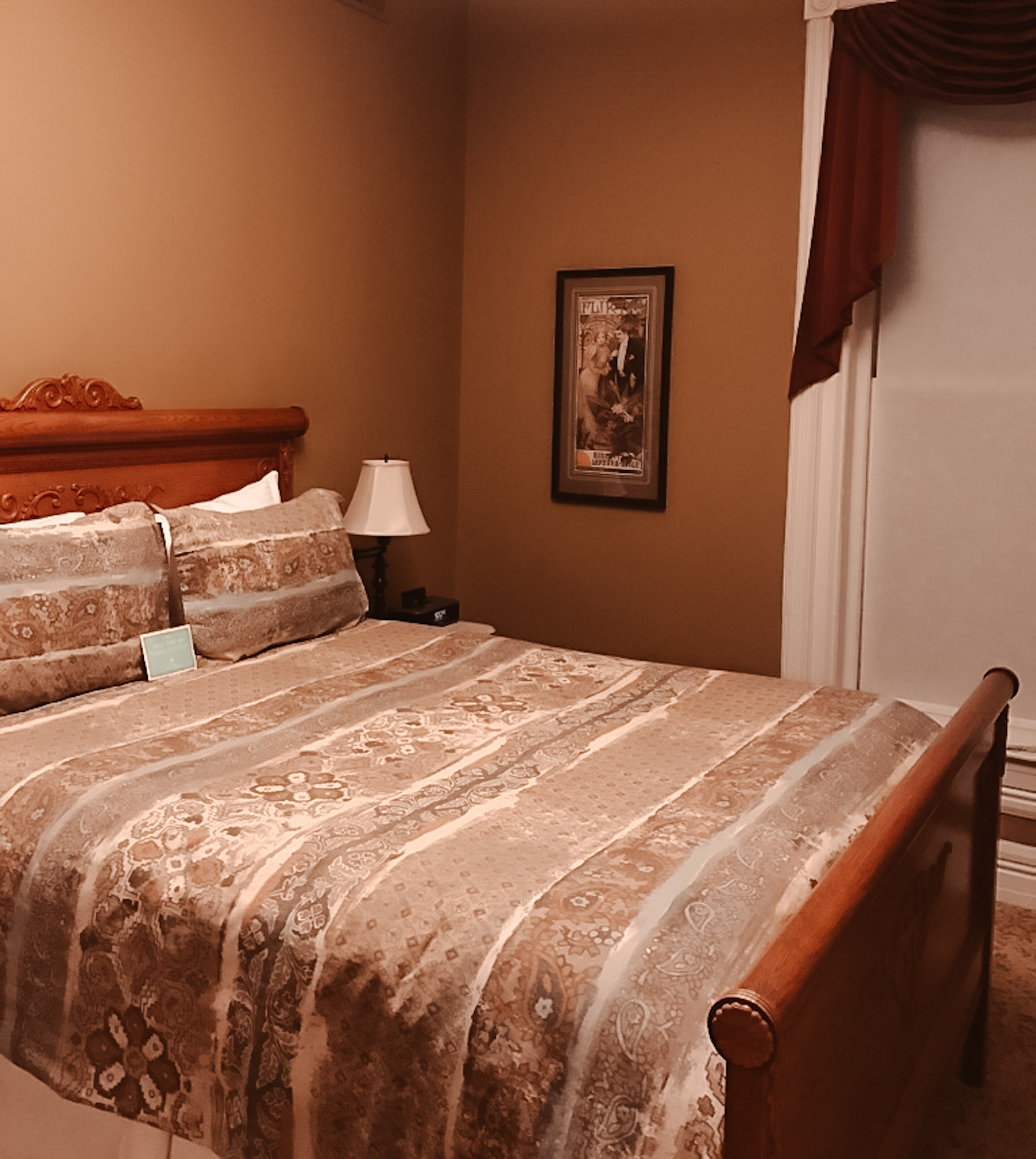 And the cute bathroom with a big tub, please: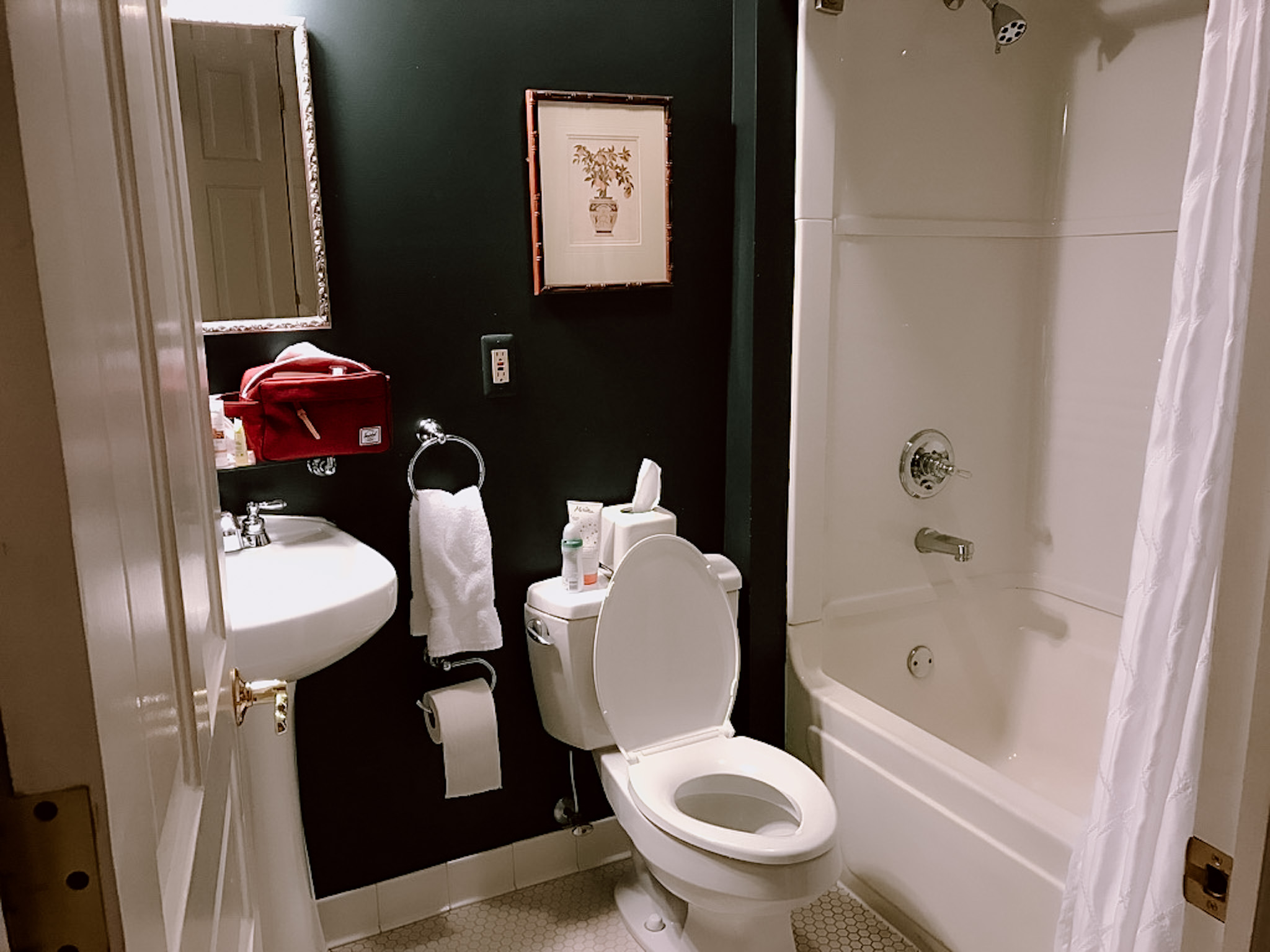 There you go, sweet Padawan. I hope that this little tour of this historic hotel dear to my heart will make you want to stay there and visit this lovely city in Michigan.
I wish you a nice weekend, a good weekend, and see you on Friday!
XO 🧳