"If I take care of the other by neglecting myself, I support neglect and not care".
Thomas d'Anssembourg.
Hello, young Padawan
Finally, we are closing the skincare chapter with the morning skincare ritual. Taking care of yourself in a normal period is essential, but in exceptional times, it is vital. My morning ritual is a little bit faster than the evening, even if the evening ritual doesn't take me a century either. I promise! 😁✌🏻
As seen in the evening ritual here, I explained that my morning ritual is dedicated to skin protection and, the evening one to regeneration. Not everyone agrees on this, but it does not matter, everybody has their truth, and, as always on this blog: you do what you want. I advise you to take a look at this article that I posted a few weeks ago (still here), in order to understand a little better why, which product, how it applies, … Because I will (try ) to be a little more concise here (yes, I will try, ed).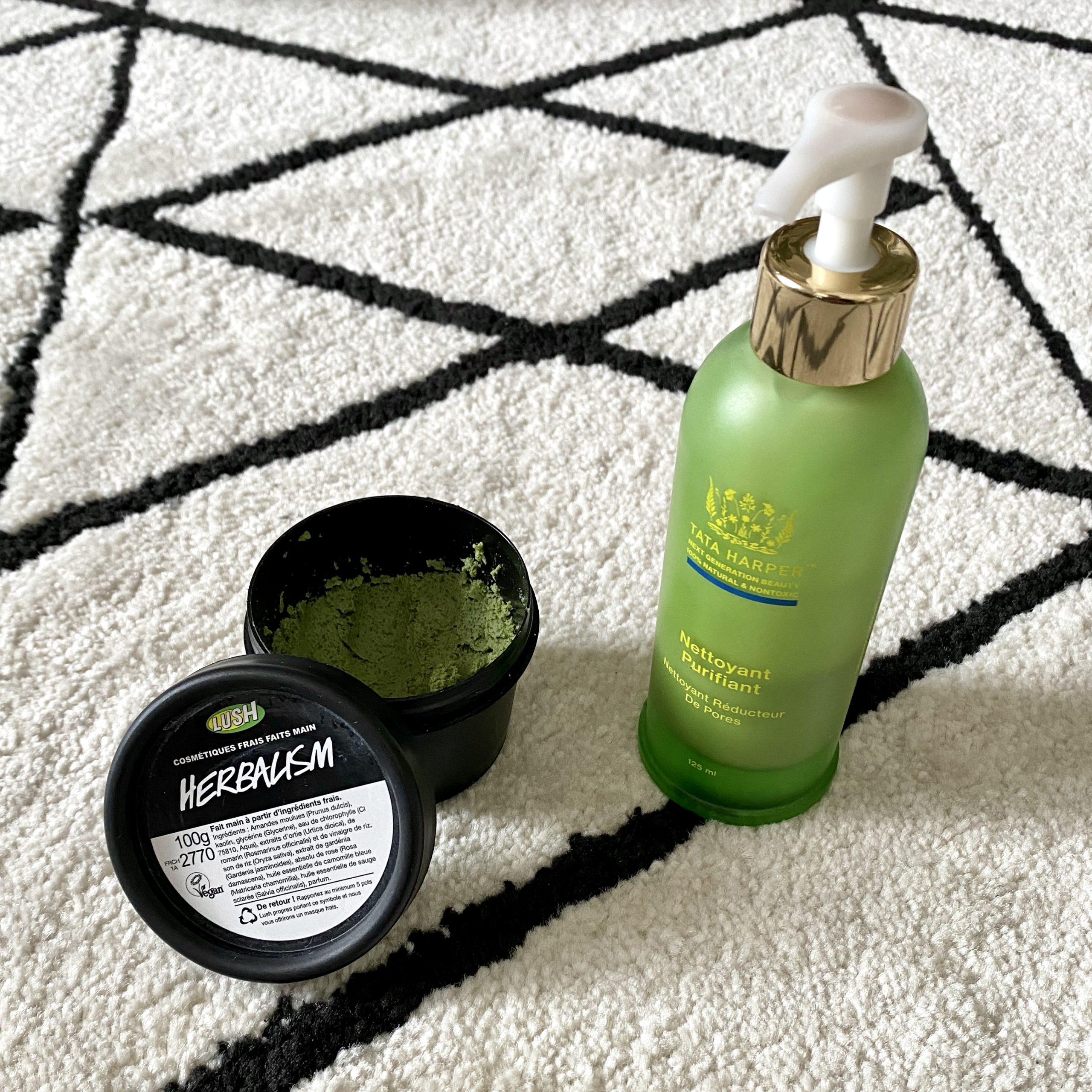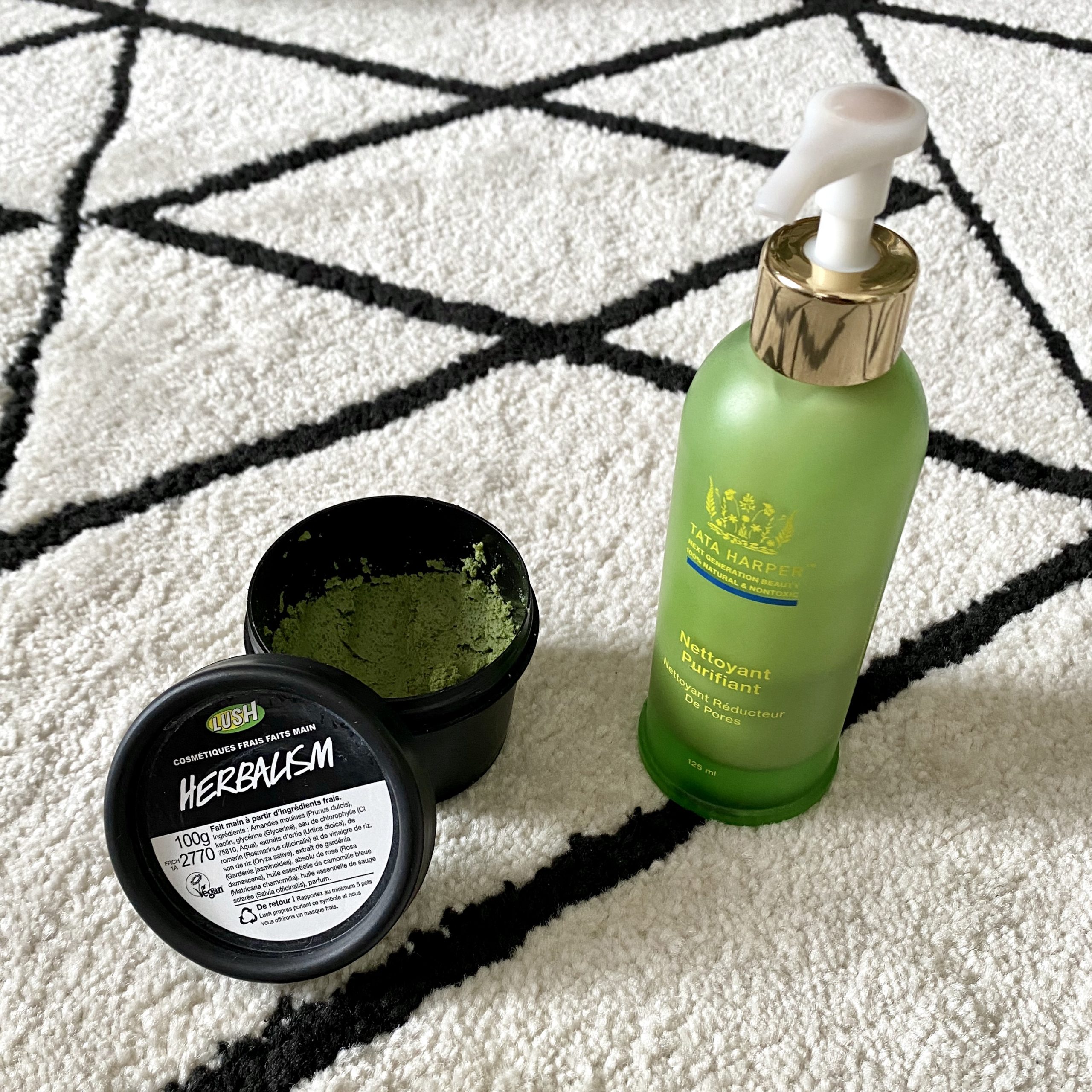 In what order and what to do?
For the morning, I would say that the minimum morning skincare ritual would be: "moisturize – protect" if you cleaned your skin the night before and you do not sweat, or have oily or combination skin. Otherwise, I would say: "cleanse – moisturize – protect". Well, you know me now, I do a little more, just a bit …
Here are the steps of my morning skincare ritual, which differs depending on whether I used retinol the night before or not:
Classic mornings :
Simple and very gentle cleaning
Mist
Hyaluronic acid
Mist
Targeted serum (two different serums in two different zones, in zoning)
Eye cream
Mist
Day cream
A few drops of oil (if necessary)
SPF Sun Protection Filter index 50 PA +++ if the weather is good or 30 if it is cloudy – with a hat with a wide brim, walking in the shade. I do not wear a filter in November in rainy weather for example, but I put one if I telework from my balcony, even if I'm in the shade and an umbrella SPF 50 above the head and a cap. I'm just a little "all about sun protection", lol.
Lip balm (colored or not).
The morning after retinol :
Gentle non-foaming cleansing cream
Hydrating mask by Tata Harper or hydrating sheet mask by Pacifica
Mist
Hyaluronic acid
Mist
Simple moisturizer
Eye cream
SPF 50 PA +++ mandatory, in all weathers, all year round + wide-brimmed hat on sunny days, and I walk in the shade if it's a sunny day.
Lip balm (colored or not)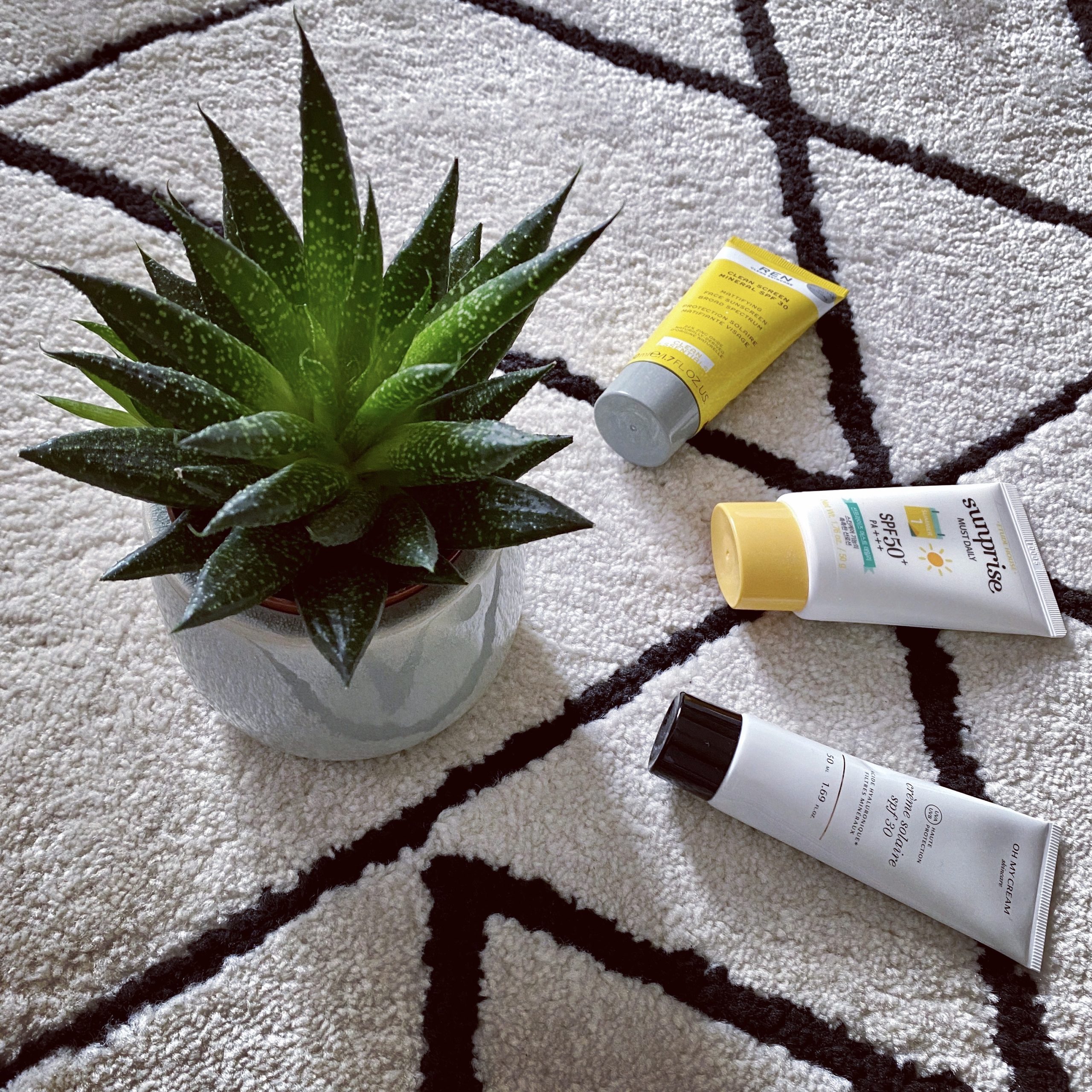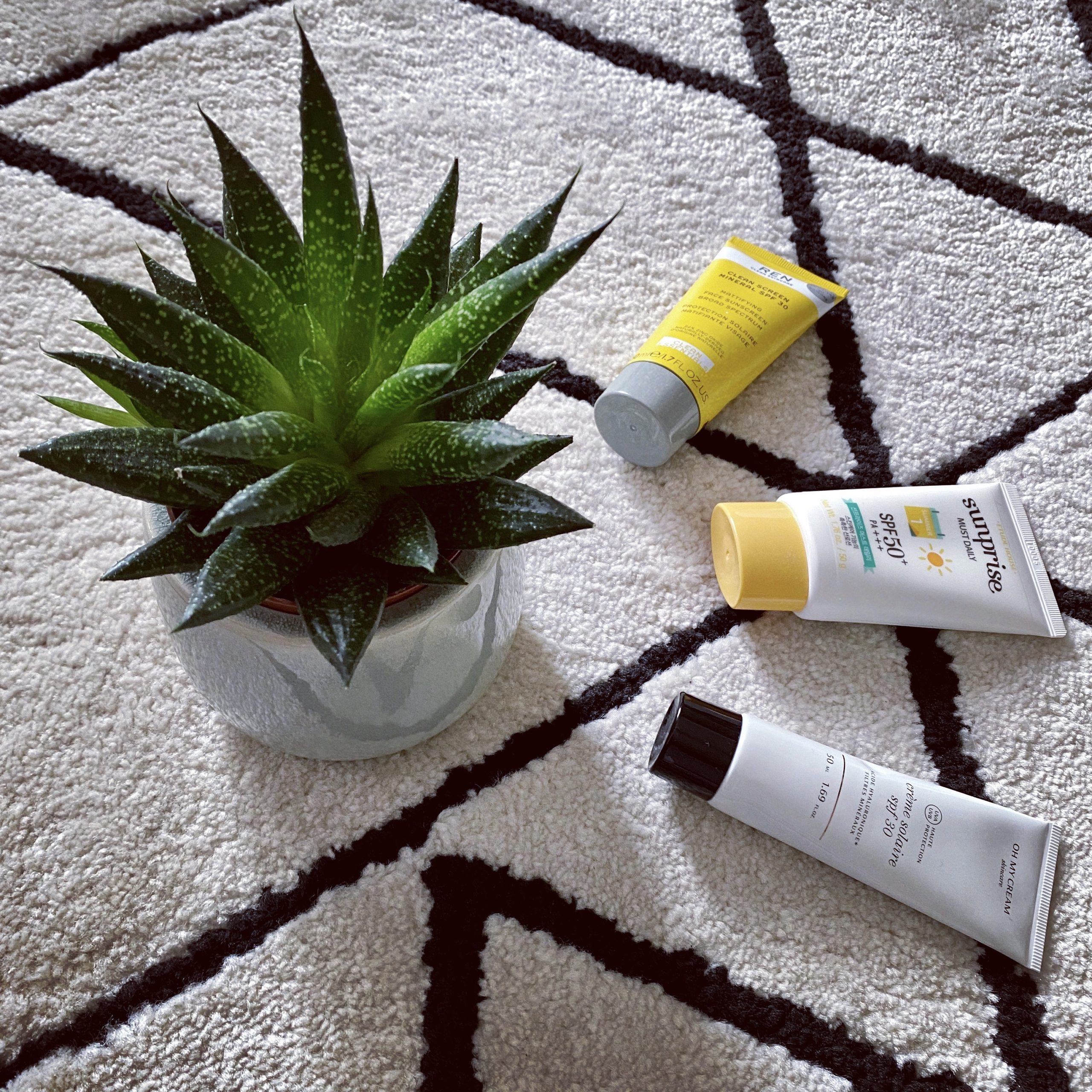 Sun protection
Basically, you have UVB rays that cause sunburn, and UVA rays that age the skin. The little mnemonic thing to remember is: UV"B" as "burn" and UV"A" as "Age". Mineral or chemical filter? All three my Padawan. That is to say, it is recommended, in order not to sensitize the skin to one or another, to alternate mineral filter, chemical, and mixed formulation if doing a regular use (more than 3 times per week). Some dermatologists say this, others say that, I have my sources, you will have yours, and that's ok, again, you do what you want.
You may have nodded an eyebrow (or both) by reading the mention PA +++. PA +++ is the UVA protection index (anti-aging, ed).
It is effortless to find an excellent sunscreen to avoid sunburn (UVB), but much more laborious to find one that is great against UVA. This is where (South) Korea comes into the game because they are the pioneers in this field, the great masters of anti-aging and especially sun protection.
The brands Klair's, Cosrx and Etude House are for me the most effective and especially the most fun to wear, because, as Paula Begoun from Paula's Choice would say: "The best SPF is the one you can't wait to wear" (so it's the one you put on, not the stuff "half-frying oil, half white-ski balm" impossible to use that you keep in your closet with a lot of dust on it). Korean sunscreens are as fine and pleasant as a simple moisturizer. Happiness.
Retinols, even if they thicken the skin, which normally becomes thinner with age, make the skin more sensitive to UV rays. To sunburn but also and above all, to UVA. It is essential to wear a great sunscreen when using retinols, whether they are prescription (tretinoin) or not, otherwise, you may see brown spots, melasma, or even develop intolerances to the sun. Don't mess around with retinol (or don't touch it if you are not rigorous).
Finally, I'm only talking about city protection here, because it goes without saying (so I say it anyway) that I never voluntarily expose myself to the sun. City protection and its corresponding index decrease in "exposure" time and not in "application" time, that is to say, that if it is sunny at 6 pm but you stayed inside all day, your SPF applied in the morning will be active, logically, even if it is better to always add "physical" protection, meaning a hat (or an umbrella if you have the faith, lol).
And so we are not talking about re-applying a layer of cream because there is no exposure. It is indeed a layer of sunscreen in case you have to walk 10 min in the sun with a hat because you have no choice but to go there, or for lunch on a terrace in the shade with a hat. Yes, your faithful servant likes headgear.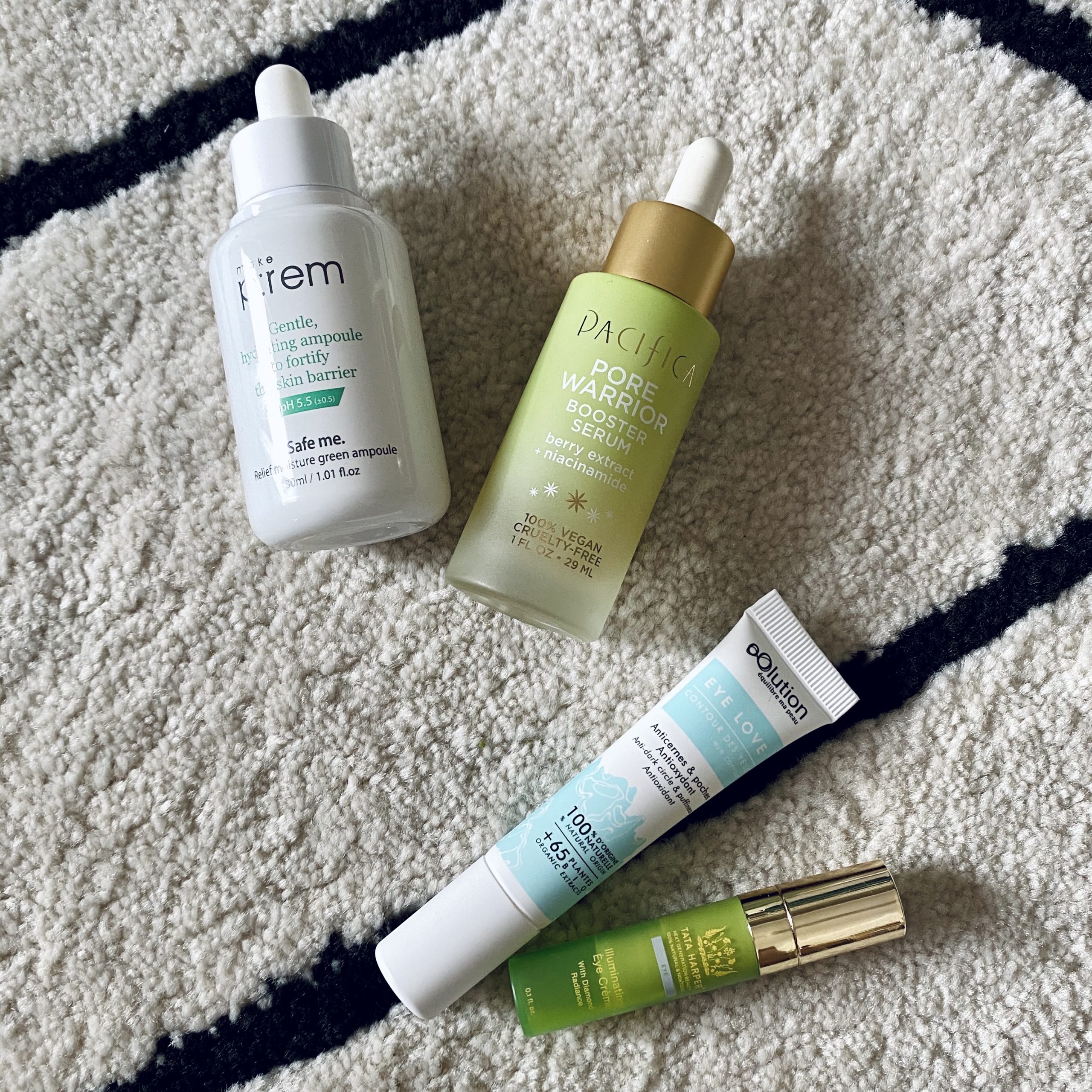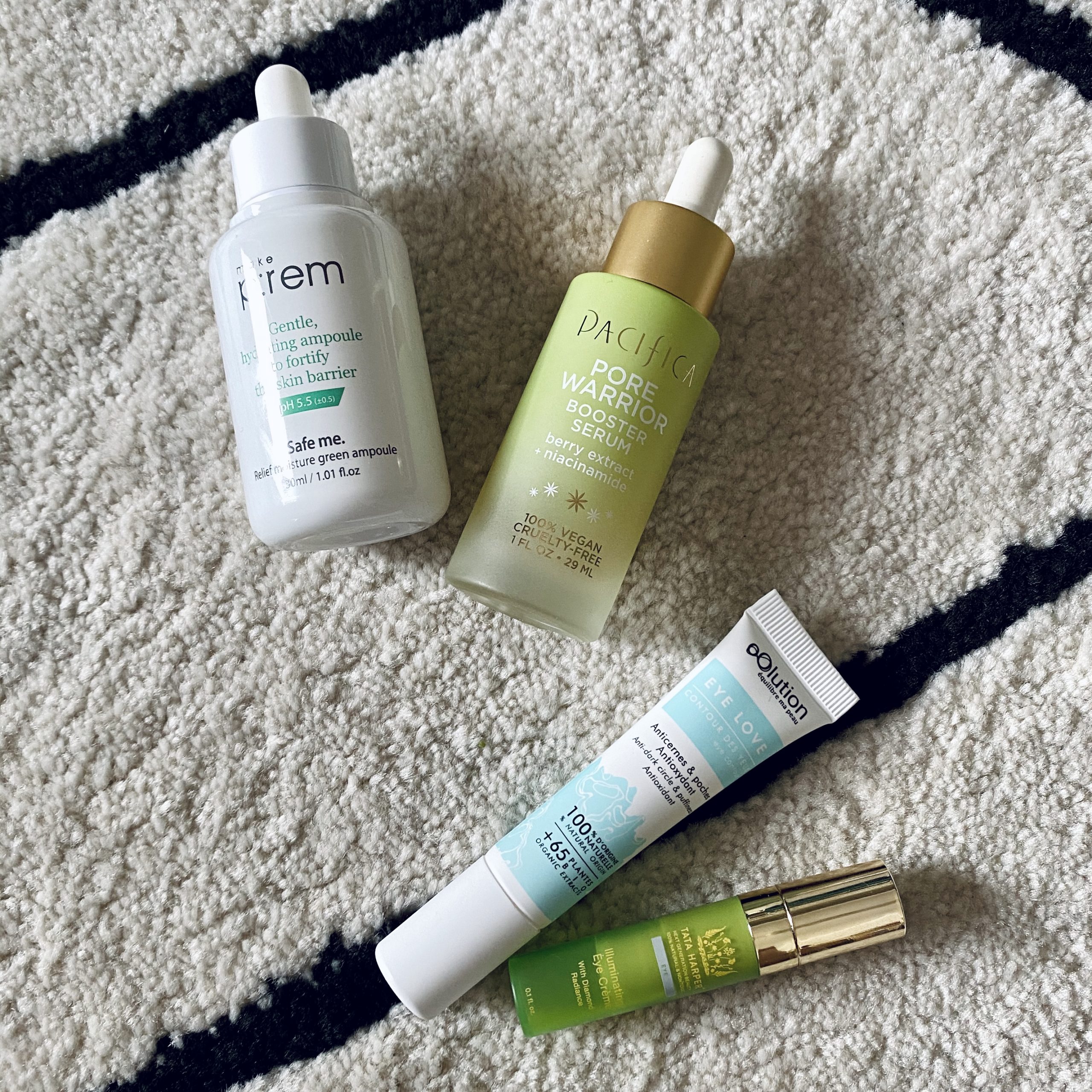 Which products to use?
I am not going to repeat what I said in my night skincare ritual article (here) on ethics, skin type, natural vs. conventional, etc. Knowing that the products used are based on the season, climate, type, and condition of my skin. Just as an example:
– To cleanse my face nowadays, I opt either for an emulsifying oil, like those from Tata Harper for example, or for a cleansing cream like the one from Oh My Cream, or for a natural cleansing paste, like Herbalism or Aquamarina from Lush: You take a small amount of dough in the palm of your hand, add a little water to form a cream, apply it on the face and rinse. Easy as pie.
– On post-retinol days, if of course, I have time (but I often find it), I put on a hydrating mask, either a sheet mask from Pacifica for example, or a hydrating mask in a tube or jar, from Andalou Cosmetics or Tata Harper.
– My duo "mist – hyaluronic acid" is a spray with Pixi's hydrating milky mist to have my skin moist and prep, then my ELMW hyaluronic acid from Green Keratin (the same as in the evening), then, I spray it again.
– For the serums, I use the same for AM/PM on the T zone, the pore warrior from Pacifica, which contains niacinamides. For the rest of the face, I use a Korean serum from Make P:rem, a moisturizing ampoule which has a PH of 5.5 and which strengthens the skin barrier (protection during the day, like we said!).
– For the eyes, I can advise you a more expensive and a less expensive: The eye love by Oolution, anti-dark circles and puffiness, and the illuminating eye cream by Tata Harper which contains illuminating pearls (which I have in a sample because I usually use the normal version without nacres. I prefer without, in its normal version, because the nacres make your under-eye area look like a disco ball if you put too much on, if you know what I mean …).
In simple post-retinol day and night cream, I have the Cosmetic Lad from Lush, morning and evening, I love it. For classic mornings I have the hyaluronic gel moisturizer from Tata Harper.
– If I need a little more fat, I pat three drops of Oskia oil because it's the one that is open now in my bathroom. I do not like to open several, so it is useful for the morning and/or the evening, when my skin has it need (FYI: oils oxidize, ed).
– In sun protection, I have Ren's clean screen SPF 30 sunscreen for classic days, and I have the Etude House sunprise or the aloe soothing sunscreen, both SPF 50 PA +++: for the day after retinol, or the days of great weather. FYI, the Ren is the "whiter" and the "thicker" because it is a 100% mineral filter.
– For a lip balm, I have either the evening lip balm in a classic jar (Noni lip treatment by Kora Organics), or cute tinted balms: The murumuru butter SPF 15 from physicians formula (here shade flamingo pink and brazilian nut), a gloss by Kjaer Weis (here a sample, shade admire), or for example the just a tint of Color Pop (here shade waikiki).
– Classic mornings (never anything other than a soft hydrating mask without rinsing the day after retinol on the risk of peeling, ed), if I have the time and the desire to put a mask on, it is often a good fresh mask from Lush. My favorites are in the soothing range: oatifix and rosy cheeks (see my article here, editor's note), but there is a large range of fresh masks.

Here we go, all this to make you want to take care of yourself with what you have in your bathroom cupboards. Even if your routine is limited to soap, a pinch of cream, and a spray of perfume, the important thing is to feel good, in peace, in harmony with yourself. The best care is the one you like to do, without constraint.
XO! 🧼