HELLo, Young Padawan
Given this awful rhyme, which undoubtedly made you roll your eyes, indeed, either we are poets at heart, or we are not. Anyway, I will make up for it by cooking a wonderful tomato pie with you today.
A simple and effective recipe for sweeping away the meteorological grayness away. Let's go.
To know the benefits of tomato or basil, you can go to this recipe here, or this one there, and also take some ideas for the end of summer.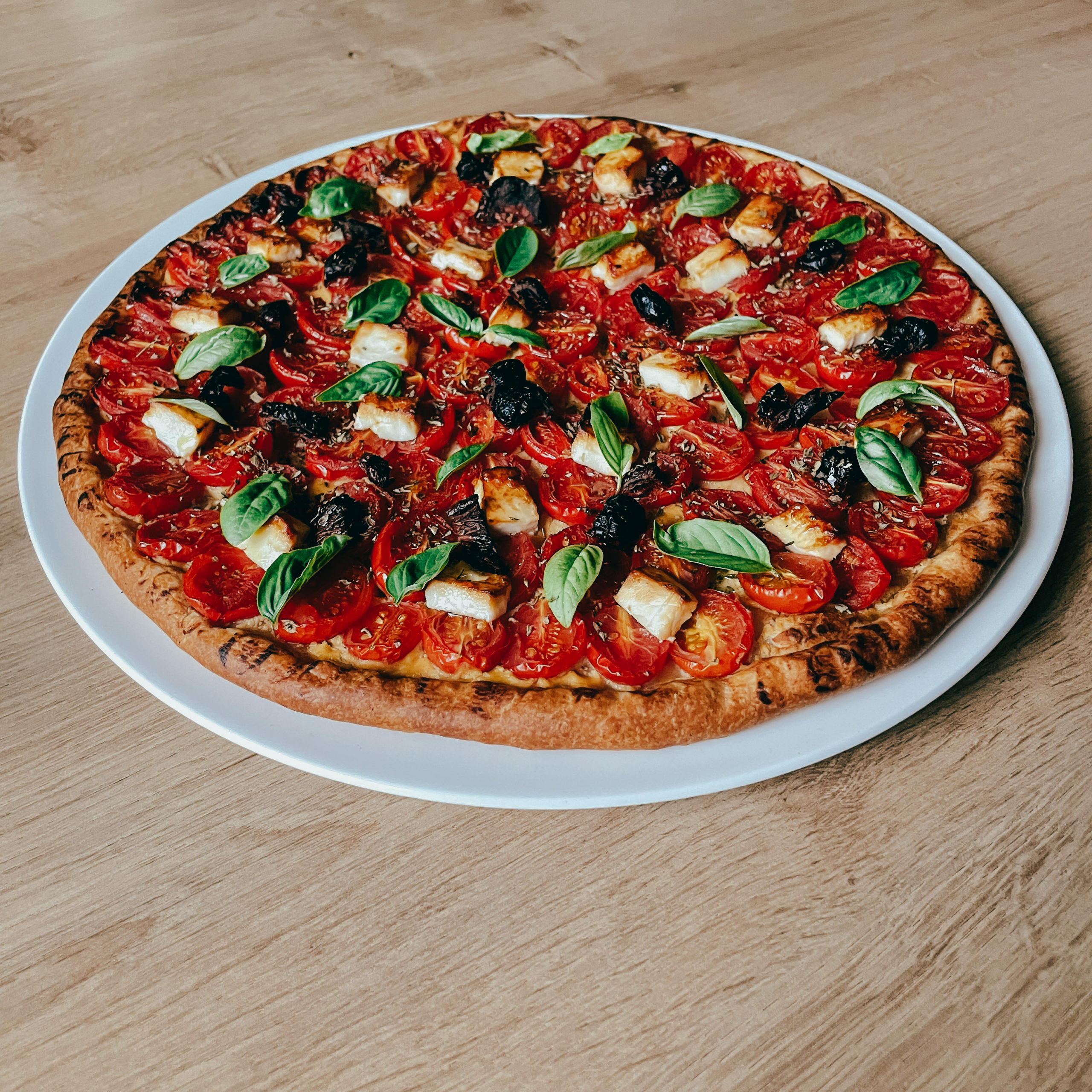 The "Highway to Hell" tomato pie.
For 4-6 servings
1 shortcrust pastry dough
18 oz cherry tomatoes
1/3 of a bunch of basil
1/2 block of feta Greek cheese
6 tsp. french mustard
6 pinches of oregano
6 pieces of sun-dried tomatoes
666 Greek-style black olives, pitted or not. Nah, I'm kidding, a fortnight will be enough.
2 tsp. high quality olive oil
Salt, Madagascar pepper
Optionnal : a nice seasoned green salad as an accompaniment, mustard and basil vinaigrette.
Recipe
Preheat the oven to 340°C.
Spread the dough and its baking sheet on a hob, and prick it all over with a fork. Bend the edges of the dough to make a small bead all around.
Pour the mustard and spread it carefully on the bottom of the pie.
Using a knife and a cutting board, carefully cut the cherry tomatoes in half, the sun-dried tomatoes into strips, and the feta into small dice.
Arrange the cherry tomato halves on the pie, the inside up, so it looks prettier and releases less juice on the bottom of the pie during cooking.
Add the feta, and the olives, sprinkle with oregano, season according to your preference, and bake for 20 to 30 minutes, depending on your oven.
Check the cooking at 20 minutes; the pie is ready when the dough is cooked. Take it out of the oven and let it cool for a few minutes.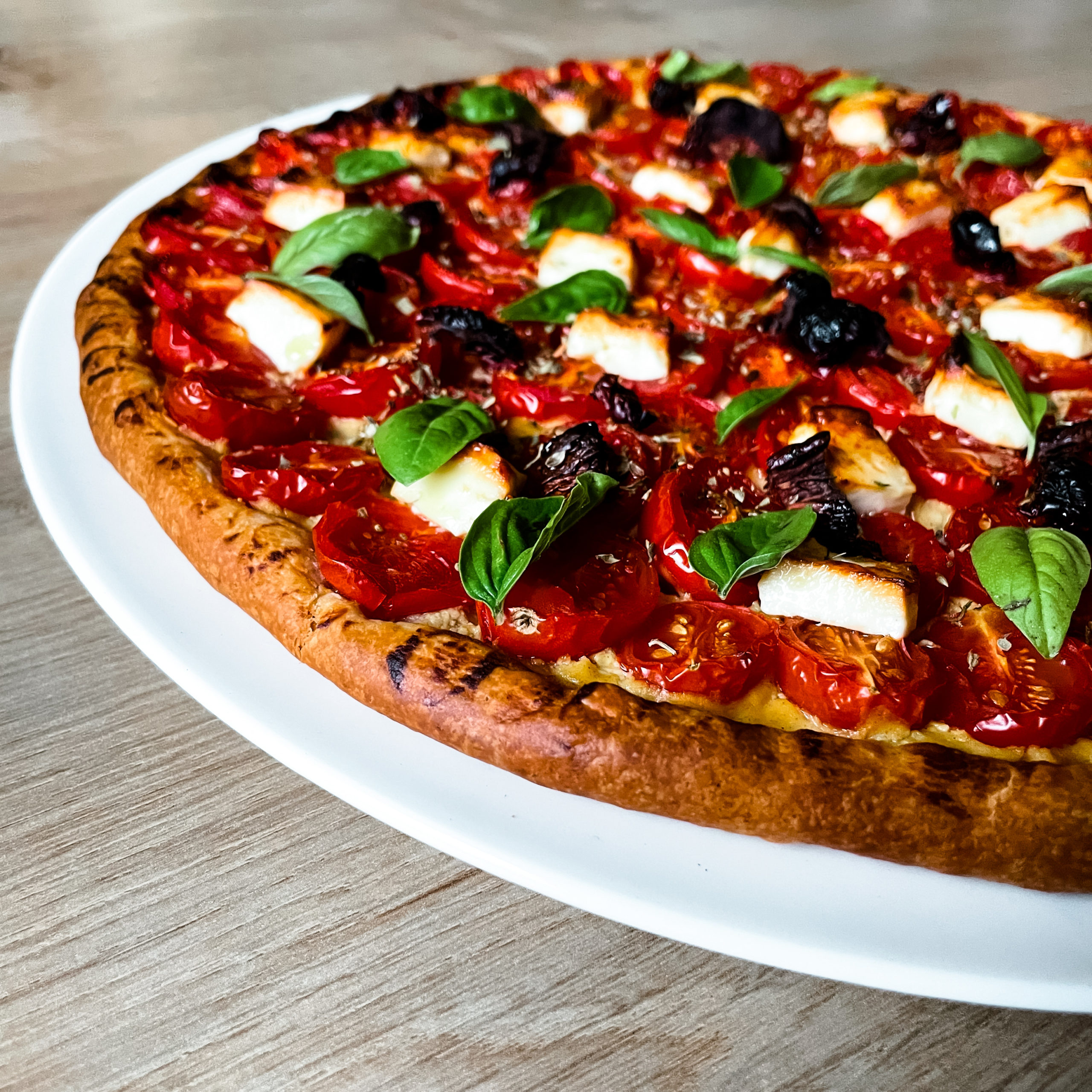 Presentation
Take the baking paper and slide the pie onto your most beautiful presentation dish. Add the whole basil leaves, or cut them in half or three if they are super large.
The final touch, drizzle this superb with a fine drizzle of olive oil.
Serve immediately with a green salad on the side.
With this cute pie, I don't know what you need if you don't stay in summer mode, other than getting out the beach towels and making sand pies in the living room!
To accompany this summer dish, I recommend a nice rosé wine, fresh, or a beautiful red Burgundy, like a round pinot noir, to enhance everything.
Bon appetit, and see you on Friday!
XO 🍅