Hello, young Padawan
Whether you're on the road to vacation, settled in your hammock sipping your favorite infused water (or here, here, there, there, or there!), or at the office filing your archives, I have the music of your summer!
It's been a while since I wanted to tell you about this album released two years ago, but I was waiting for the right moment. This is a cute album that went almost unnoticed and yet deserves to be listened to. So let's go. Let's hear it!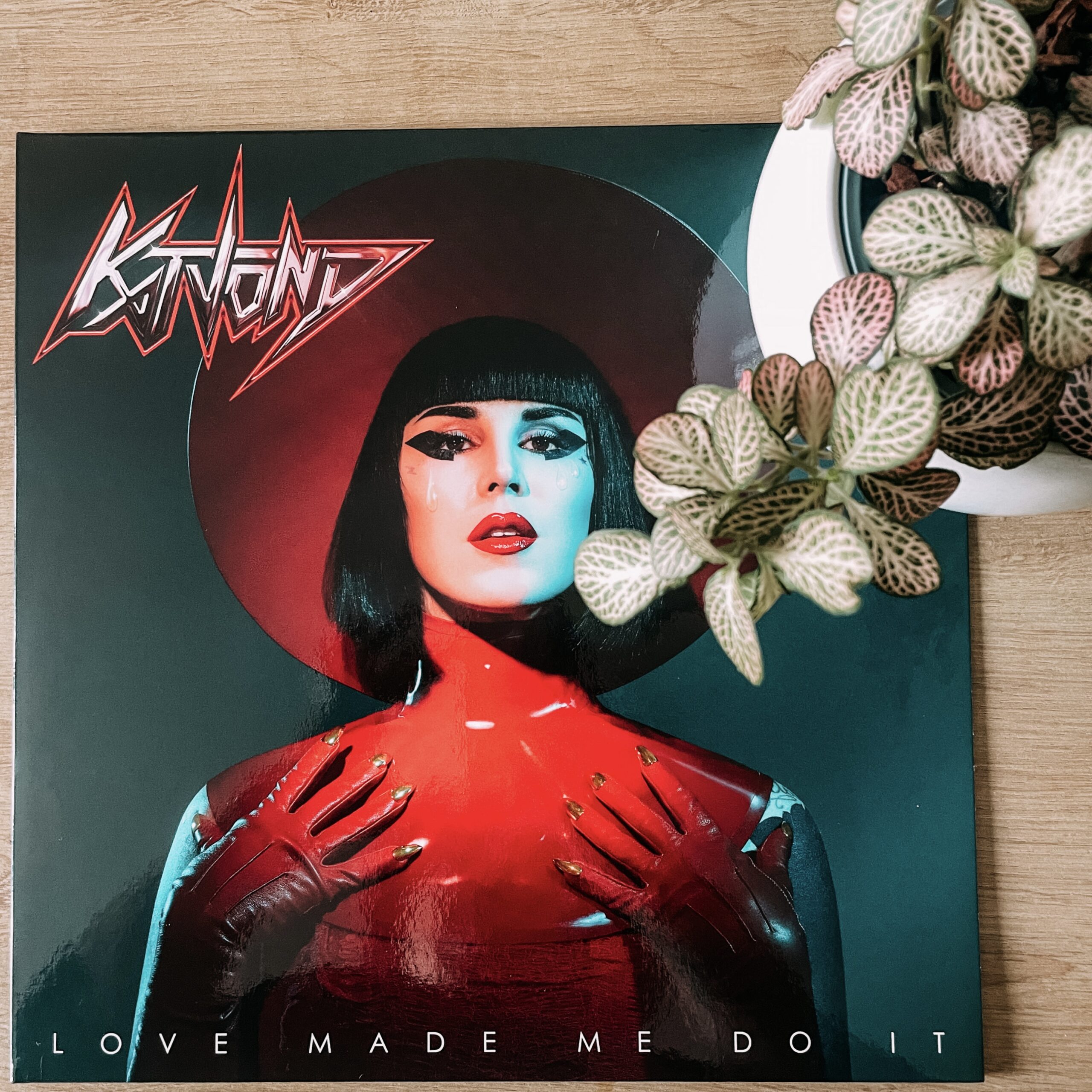 Kat Von D, Love made me do it.
On August 27, 2021, the album of the famous Californian tattoo artist Kat Von D was born. Yes, Kat Von D, the talented portrait artist and great friend of many metal and rock n'roll artists, was tempted, and rightly so, to make music.
So why do I decide to tell you about this album after John Coltrane, Miles Davis, La Callas, The Beatles, Nick Drake, Metallica, or even Black Sabbath? Well, precisely because we are not always in the mood to listen to hyper technical and refined music, and sometimes a nice album with an 80s atmosphere and California scents is just the right time to spend a beautiful summer afternoon, especially if the weather reminds you of November rather than August. This is the moment I've been waiting to present it to you. This need to escape, to set an atmosphere, the desire to bring you a little relaxation and light in this world of rain, gray, rotten everything — it also works for the brave who work in August; it's also rotten everything, lol. It also works for trekkers who have decided to go on a road trip or a hike in the Vercors, France, or for those who have decided to stay at home to tinker; in short, you will have understood it, this is some music that is here to accompany you this summer.
So what does this album have in store? Well, as I told you before, the soundscape. She surrounded herself with old-school arrangers; it feels and does a lot of good for the ears. No auto-tune in fashion 2010-2023 (note: my god, but when will this horrible fashion stop?!), here, we are on a drum kit with a synthesizer that dominates the song, and a pretty, well-posed female voice, faultless notes. After all, that's what we ask of a singer, right?
When I listen to this album, I'm in 1983 mode, and I remember songs like Eyes Without a Face by Billy Idol. We are clearly in this kind of atmosphere, with music to ride, land, and spend a lovely afternoon or evening.
The song Protected is totally in this mood, for example, but I think the best, as with any discovery of an album — you're starting to know me — is to listen to it from beginning to end.
So here it is, I let you soak up this superb atmosphere of lightness and luminosity typical of the 80s, a moment with Kat Von D, the pretty tattoo artist and now singer and songwriter, for your greatest pleasure, trust me.
For the rebels of August: put on this album to liven up your working day; you will have the impression of spending a holiday afternoon in the country of Uncle Sam, in palm trees and route 66 mode. Guaranteed.
Beautiful evening, good weekend, and see you next Friday for new adventures.
XO 🖖